"You're hopping," my sibling Riley said with a laugh right before I told the family the good news. But two days after I announced my engagement to family and friends the reality that I couldn't tell my dad hit. The loss hit. The grief hit. And it hit hard. It felt as if I'd lost him all over again.
I have happy memories of our engagement. I was thrilled about being able to inject "when" instead of "if" into sentences related to our future, excited to upgrade my relationship status on Facebook, and loved the word fiance. But I was also grieving. It was messy. Life's messy. And sometimes weddings are messy, too.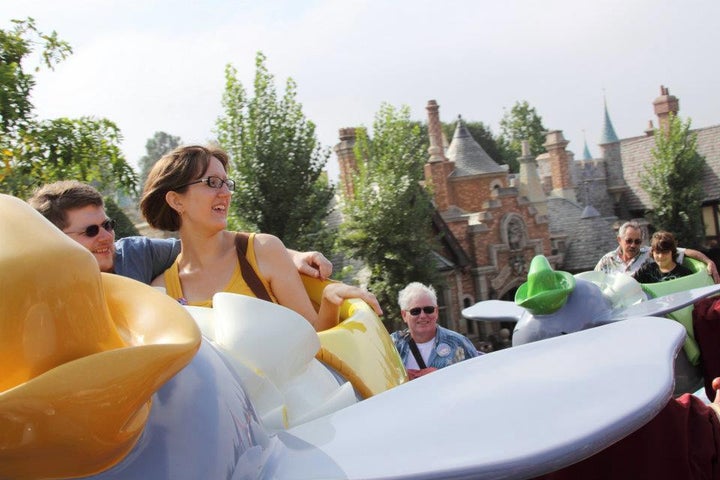 I suspect wedding planning is always stressful and at least a little annoying as everyone has an opinion about what and how you should be doing things. I think a lot of brides sometimes feel like they're being grilled about their wedding plans, but being a fatherless bride brought with it some uniquely awkward situations.
I'd never realized how many father-daughter wedding traditions there were before I was engaged. I don't even know how many people told me about dad-related wedding stuff. I heard about the touching speeches their proud fathers made, how their dad was ordained and would not only be present at the wedding but would even be performing it, their special father/daughter dance, and so on. I remember politely wearing a plastic smile while nodding along (not wanting to make the well-meaning person feel badly for just how much they'd lodged their foot in their mouth), and then crying in the bathroom once their monologue was over.
"...marrying someone I was in love with was actually a way of honoring and remembering my dad..."
There were also the awkwardly painful but well-meaning questions: "Are your parents excited about the wedding?" and "Does he get along with your dad?" and "Will your dad be walking you down the aisle?" How the hell do you even respond to that?
A traditional wedding wouldn't have fit me nor my fiance, which helped because it eliminated the need to figure out how to make the father-daughter traditions work despite the fact I don't have a dad. But for fatherless brides who want a more traditional wedding I suspect the painful questions they're asking are: "How do I do a fatherless father-daughter dance?" and "Who walks a fatherless bride down the aisle?" and "Who gives a fatherless bride away?"
I'd try to remind myself that they didn't mean any harm when someone I barely knew would decide to tell me how important it was to include my father in the event. (Once I was even lectured when I answered that, no, my dad wouldn't be walking me down the aisle.) But sometimes, when I just couldn't fake a smile even to save the other person's feels, I'd respond with, "Well, actually, I lost my dad." And then the crickets would chirp.
It wasn't just people putting their feet in their mouths that stirred up the grief though. One time while we were checking out possible wedding locations, my now-husband Ian and I had gone to a park with a view of the water that I went to regularly with my family while growing up. Ian and I stood there, holding hands, pretending to be in the middle of our vows, when I suddenly burst into ugly crying. Dad. That was where I had memories of Dad. Memories from when there wasn't a hole in my family.
Grief likes to strike at unexpected moments. A friend of mine whose dad died when she was young said she made it through all of the wedding planning without a single tear. But, after she'd put on her dress, the fact her dad wasn't going to be there punched her in the gut. She said her maid of honor encouraged her with: "Once the ceremony's over, there's alcohol."
Some people suggested doing something to honor my dad at the wedding—lighting a candle, taking a moment of silence, or displaying his picture—and I know that for some brides and grooms this provides comfort, but I knew for me it would just bust that hole where my dad was supposed to be wide open. And that spot was already pretty raw.
For me, keeping the focus on the fact that I was marrying someone I was in love with was actually a way of honoring and remembering my dad because Dad wouldn't have wanted to steal the show. And it's not like I was going to forget that he wasn't among my wedding guests.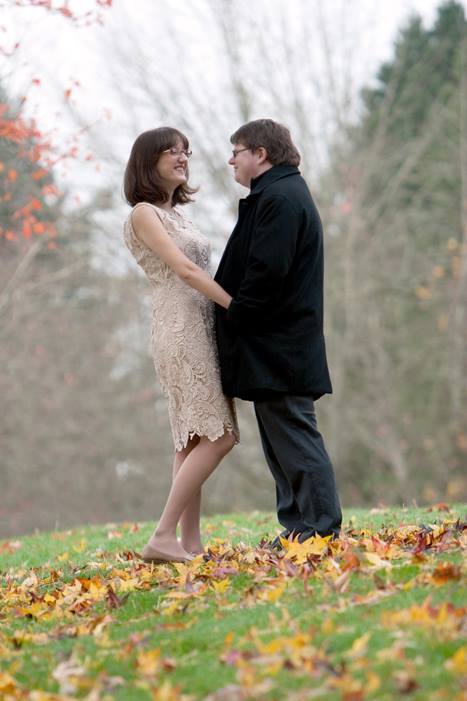 I cried the day before the wedding, but then the rest of the day zoomed by as I busily finished last-minute things. The Big Day itself predominately felt like one big mostly-happy blur. The fact Dad wasn't there didn't spoil the day, but I could almost physically feel his absence.
I noticed the dad-shaped hole when we were taking family photographs after the wedding. "Riley, stand next to Kelsey. You can pretend to be her dad," someone had joked without even thinking. They didn't mean any harm. But it hurt, just the same.
Later that evening, as we relaxed by watching TV on the couch, I did cry. I cried because my dad hadn't been at my wedding. I cried because I missed him.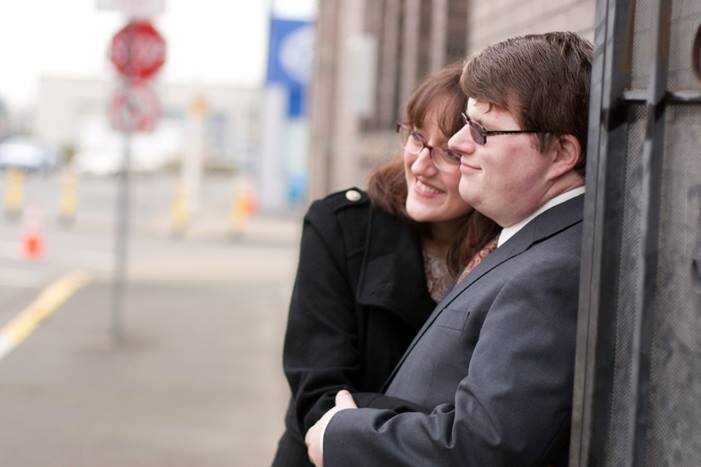 Despite the joy and enthusiasm I felt about getting married, not having my dad there meant there was a shadow, which for me made wedding planning sometimes feel as if I were planning both a wedding and a funeral. Death and life. Beginnings and endings. Joy and grief. It was all wound up together in a giant ball of messy emotions.
I learned throughout the wedding process that, despite what the movies and glamorous wedding photo shoots suggest (or even my own wedding photos, for that matter), normal life in all its messy, beautiful, sometimes-heart-wrenching glory doesn't take a break for weddings.Things aren't always picture perfect and sometimes you'll need to cry when you'd rather just be happy, but that's okay. It's okay to cry because you miss your dad… even on your wedding day.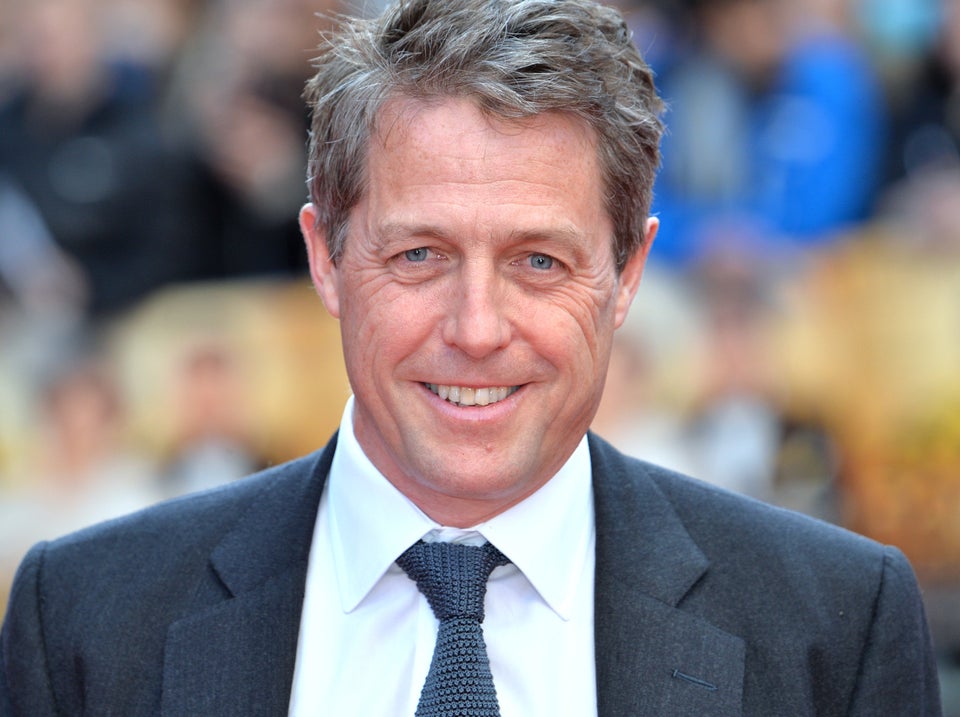 7 Celebrity Dads Who Embraced Fatherhood After 50