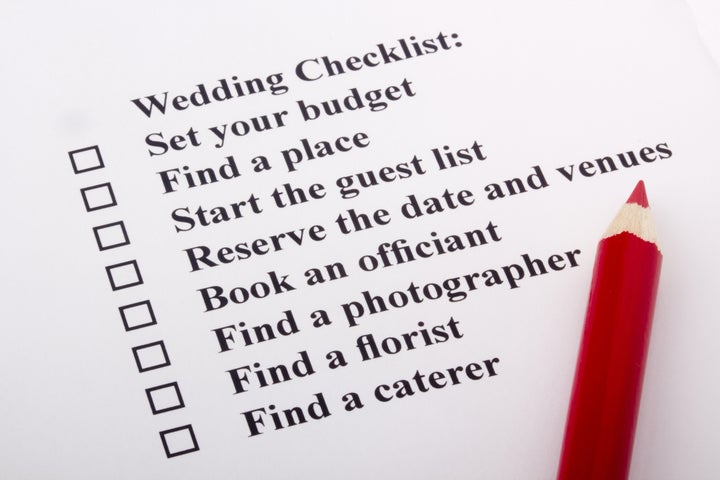 One of the most exciting moments ever is hearing the question, "Will you marry me?" From there, a flurry of excitement ensues and almost everyone wants to start the planning process immediately. Before you blink, you have purchased a dozen wedding magazines, have 15 boards on Pinterest, and are drowning in blogs of how to plan the perfect wedding that is on trend and yet completely different than anyone else's for less than $5,000. If you're not careful, you'll blow more than half your budget at your "dream" venue (not realizing that there are many other venues that you would love) and have nothing left over to hire the best vendors in the game. In this blog I am begging you to stop, collaborate and listen. Here is how you avoid your planning train from jumping the tracks and crashing into the ocean:
First things first, call everyone and celebrate. Take a minute to actually enjoy being engaged because it will be over before you know it! Spend time going out to dinner with friends and family and showing off that ring. Yes, you will hear (over and over), "Have you set a date?" and variations of that questions, but do not let it bother you! People are just excited and everyone wants to hear planning details. Let others know that you are taking your time and will begin the planning process as soon as you're ready.
When you're ready, of course I suggest hiring a planner. Research ones that are available in your area as well as the area you want to wed in, should you be going the "destination wedding" route. Review websites and read up on reviews, and then reach out to planners that you are interested in. Remember that a good planner is not going to simply give you a quote over the phone, but will want to have a consultation with you, most likely in person. Beware the planner that can give you a price via email without knowing any of your details. The best and most experienced planners need to know about you and your wedding dreams before handing over a proposal.
During the meetings with prospective planners, be sure to ask for their references and other couples that you can speak with. Many reviews you read online can be fake, and it's always a good idea to talk to someone and ask as many questions as you want about planners you are interviewing. Also, make sure when meeting with planners that you have a good idea of what your budget looks like. Even if it's just an estimate, a planner will need to know this number in order to work with you further. Always ask if the planner charges a flat fee, works on commission or both.
After bringing a planner on board (and even if you don't) the next step is to break apart your budget. Decide what things are most important to you and allocate funds accordingly. A major rule we ask our clients to follow is to never spend more than 50% of their budget on the venue. This way, you will have enough money left over to secure the best vendors as well as have a cushion for those "surprise" expenses that pop up during the planning of each wedding. Start researching venues within your budget, and make sure to visit each and every one. If you can't have a tasting at the venue before booking, ask if there is any other way to try the chef's food before putting down a deposit.
Once the venue is booked, the next step is to purchase a wedding gown. The venue is a reflection of the style of your wedding and the gown is the next step in this phase. Knowing the backdrop of your wedding will be instrumental in finding the perfect gown. Before you begin shopping, go through your wedding magazines and pinterest boards to get an idea of what you like. Take the time to research designers to make sure that the gown you want isn't triple your budget. Nothing is worse (seriously, nothing) than trying on a gown that you cannot afford. Call up dress salons to find out if they carry the dresses you are interested in, so that you don't waste time visiting stores that don't have what you want. Of course, if you have a planner, that is what they will do. Make at least 3 appointments to begin with, and don't bring more than 2 other people with you because it will end in tears and way too many opinions.
From there, it's all about booking the right vendors for both your style and budget. Working with your planner, a timeline should be established so that you will always know what is getting done and by when. From your officiant to your florist to your photographer and everyone in between, there is a certain time frame before the wedding to book everyone. It's important to keep with this timeline to avoid being on a runaway train. Very often, my couples will email or call me that they want to start working on something (invitations, photographer, music, etc.) before we are ready to. I always tell them that we have to stick to the timeline because if we do everything at once, it can become overwhelming. Treat your timeline as a checklist and once a task is completed, move on to the next one.
The trickiest part of the planning process is always establishing the budget. It's very important to have a number in mind and be able to break it down into categories. Your planner will be able to tell you exactly what everything costs, so that you can figure out exactly how much to spend and on what. Perhaps a more difficult task than establishing the budget is figuring out who pays for what. In my next blog, I'll talk about who pays for what (usually), how to ask those people, and more.