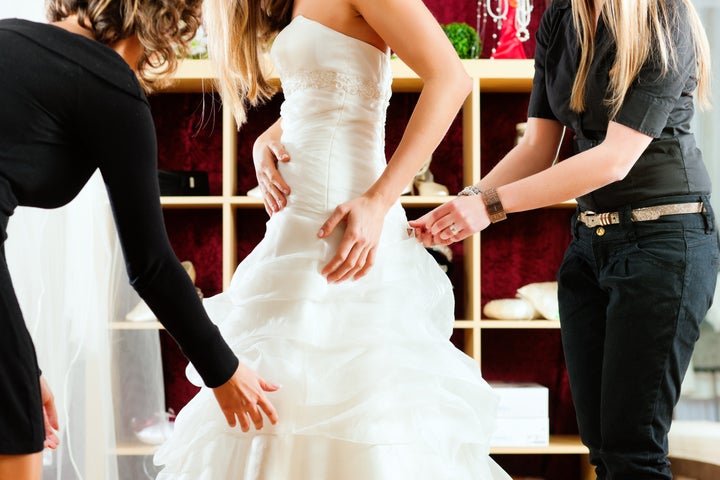 There are a lot of products out there. A whole lot of websites. A lot of gimmicks, Groupons, photographers, and commercials for lipstick that allegedly lasts 16 hours. Flipping through the pages of a bridal magazine, or even your favorite fashion one can leave you more confused than calmed. Also, as soon as your change your Facebook status from "In a Relationship," to "Engaged," a new breed of advertisement's take over the side bar of your Home Page. So how do you know which products and services are good, and which ones will leave you feeling cheated and ripped off? Well, it's a jungle out there and a lot of it is a crapshoot. However, here are my five favorite products and services, which I have tested out to save you the trouble.
1. Maybelline Colossal Mascara in Glam Black - Waterproof
Amazing. An absolutely perfect product. I have tried everything from the $5 mascaras you find in the drug stores to the $45 dollar mascaras you find in Sephora and nothing has ever been as good as this mascara. The color is extremely dark, and gives dramatic definition to any lashes. In fact, any time I have worn this mascara around my mother, she has asked me if my lashes were fake. It's the best $7-$9 bucks you'll ever spend on make-up.

Swift, easy, and a really reliable product. I ordered my Save The Date's and Engagement Party invitations from this website, and I was extremely happy with how both of them came out. In fact, when I wrote my mailing address incorrectly on the website, their support team contacted me (before I even knew the mistake had been made!) to correct it. The colored ink they use is very vibrant, and they send you a "Digital Proof" before creating your order to make sure everything is correct. If you're looking for a more affordable approach to Invitations and Thank You card's, I highly recommend them.
I happened upon this website by accident when I was doing a Google search for place cards. You will find a lot of fun and easy DIY projects on this site. Or if you're less artistically coordinated (like myself), it will link you to many beautiful products you can buy from start up vendors. The site is designed beautifully, and really easy to navigate around. It has more décor ideas than any wedding site I have found so far. It even gives great ideas of what you can get your bridesmaids as a token of your appreciation.

4. Chellise Michael Photography
Stunning! I had the privilege of using Chellise as my photographer for my engagement shoot, and to say that the pictures came out beautifully, would be an understatement. My fiancé and I were actually the first couple allowed to take their engagement pictures in the New York Public Library, Bryant Park Branch, without having their wedding there. The space itself was tremendous and Chellise knew exactly where to go and what shots to take to ensure a gorgeous and professional catalog of images. I highly recommend her for a fun shoot, and a beautiful spread! For a quick look, check out her website.

5. Wedding Planning Complete, by Wedding Solutions.com
An easy to use, fun IPhone App that allows you to electronically plan and organize your wedding on the go! My entire guest list is on here and it also allows you to email the list directly from the App. You even select which guests are for the groom, and which are for the bride, so there's no confusion over who Aunt Joyce is. Other features' include, budget, seating chart, RSVP's and more. The best part? It's free. I have one of those giant binders and I end up using this App a lot more often. If you love to be organized, and don't want a mess with a lot of papers, I would highly recommend using this fantastic and free application.
REAL LIFE. REAL NEWS. REAL VOICES.
Help us tell more of the stories that matter from voices that too often remain unheard.