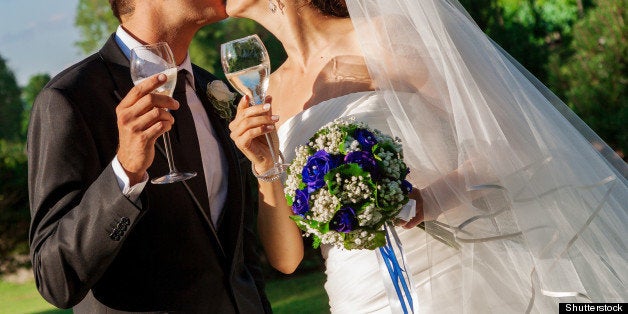 Gone are the days of grooms seeing their brides in a wedding gown for the first time at the altar. Yes, "First Look" photo shoots are becoming increasingly popular, but that's not all. A new study found that 19 percent of men surveyed were solely/mostly responsible for choosing the bride's wedding dress.
Shocked? We were! When will "Say Yes to the Dress" showcase some of these guys?
The survey, conducted by market research company Mintel and released Wednesday, also reveals that almost as many men as women said they have experienced wedding planning stress -- 32 percent of the engaged or recently married men surveyed agreed that planning was "overwhelming," compared to 42 percent of women.
Mintel also found that men and women have different opinions on some of the most important aspects of the day. Forty-six percent of men said the ceremony site was the most important, compared to 36 percent of women. The reception venue was the next most valued aspect for men (15 percent of men vs. 13 percent of women), followed by the wedding dress (12 percent of men vs. 30 percent of women).
In 2009, The New York Times reported that grooms have been increasingly more involved in the planning process, and that a majority of new wedding websites are created by men.
Historian and author Katharine Jellison told Marie Claire in 2011 that she attributes the rise in "groomzillas" to the fact that men are marrying older than they used to, meaning they are often paying for the wedding themselves and have more developed tastes and preferences.
Click through the slideshow below to see advice from HuffPost bloggers on how to reduce your wedding planning stress.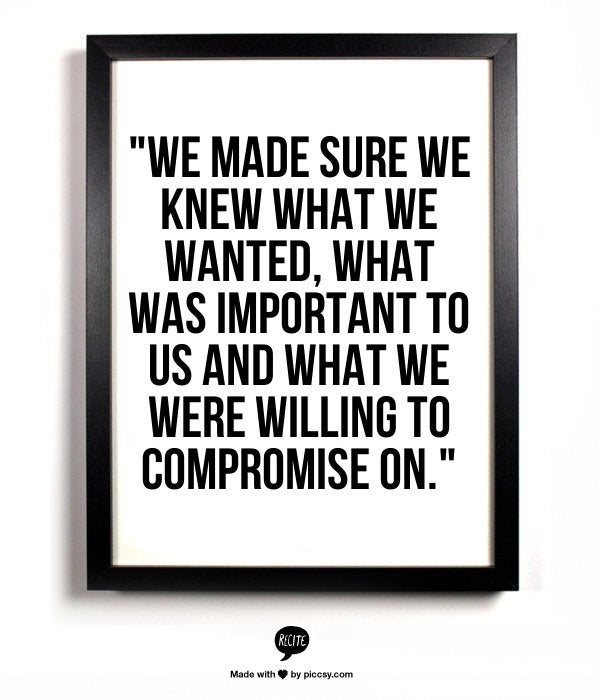 6 Ways To De-Stress While Planning Your Wedding
Popular in the Community