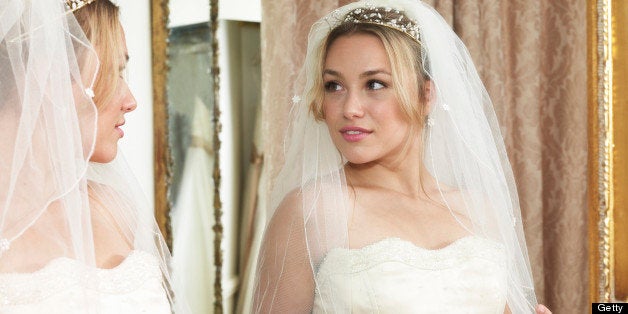 Just because a woman is single, that doesn't mean she hasn't started planning her wedding!
According to a survey of 2,000 single British women released Thursday by discount website MyVoucherCodes.co.uk, 59 percent of women said they've already planned elements of their Big Day, despite the fact that they do not plan to marry soon. Eleven percent have chosen their wedding dress, and 37 percent of those women have already purchased it.
Thirty-six percent of the women who have started planning said their wedding dreams had scared away members of the opposite sex in the past. Of the women who had already chosen a wedding dress, just 12 percent said they had told a prospective partner.
The phenomenon of single women planning their weddings before they have a groom has been well-documented -- in January, The New York Times reported that in a study by The Knot, 40 percent of brides surveyed had visited the site before getting engaged. Today.com attributed the trend to Pinterest, and Glamour magazine defended the practice, arguing that it isn't shameful to want to think about your Big Day.
Click through the slideshow below to see advice from HuffPost bloggers on how to reduce your wedding planning stress.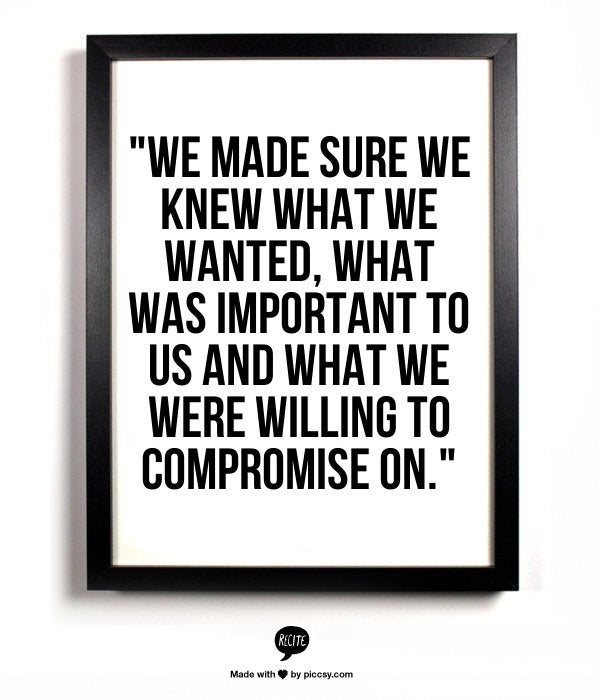 6 Ways To De-Stress While Planning Your Wedding