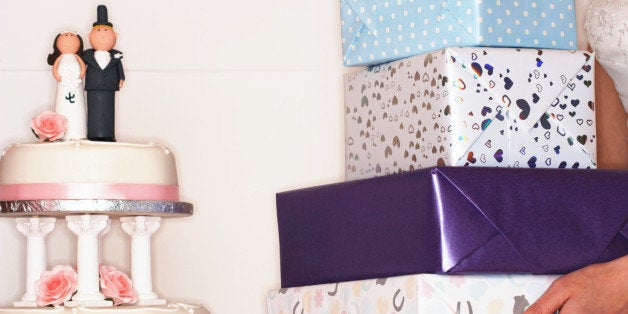 The rules of wedding etiquette are constantly changing, making it difficult for modern brides, grooms and guests to find up-to-date and correct information. That's why we launched #MannersMondays, a weekly series in which we ask our followers on Twitter and Facebook to submit their most burning etiquette-related questions. Then, with the help of our team of etiquette experts, we get you the right answers to your biggest Big Day dilemmas. Check out this week's question below!
"What is appropriate or inappropriate to put on a wedding registry? Home items? Scuba gear?"- @deehua
Anna Post -- great-great-granddaughter of etiquette guru Emily Post and author of Emily Post's Wedding Etiquette -- is here to help us answer this week's question. Find out what she had to say below:
Wedding registries are a chance for you as a couple to suggest items that will help you start your new life together. Back in the day when young people lived at home before getting married or married right out of the college, that meant everything from sheets and towels to dishes, silverware, pots and pans. You literally needed to build an entire household. Also, many people at that time liked to have more formal options than we do today, making the wedding the perfect opportunity to register for the "good stuff" like china, crystal, monogrammed silverware and table linens.

Today, couples who marry and register often have their own established households full of gear. Who needs another blender when you join houses and now have two anyway? From home renovation centers to camping gear to wine to honeymoon registries, the registry field has expanded greatly to reflect what couples really need or find special. Emily Post was a big fan of practicality underpinning etiquette, and so am I. If honeymoon activities or a registry full of odds and ends from the far-flung corners of Amazon are what make your hearts sing, go for it.

I'm facing this myself, as my fiancé and I will be registering in the next few weeks for our own wedding. We've lived together for over four years and already have what we need. We aren't interested in fine china or crystal, so we're considering less conventional options ourselves (though what those will be is still to be determined!).

The key to getting it right is to keep your registry to items for you as a couple to enjoy in your new life together. Home items, scuba gear for two, trees to start an orchard, bottles of wine to begin your own wine cellar—if these are a reflection of your story as couple, then they make sense. What doesn't make sense are items that would be better suited as a birthday present for one of you alone, such as an iPod, a gift certificate for a facial, a set of spinning classes or clothing.

And don't be surprised if you receive a few "traditional" wedding gifts even if you do register at Home Depot or set up a Honeyfund. The choice of gift is always up to the giver, and some guests may feel more comfortable going with the classics.
You can submit your wedding etiquette questions via Facebook or tweet them to us @HuffPostWedding with the hashtag #MannersMondays.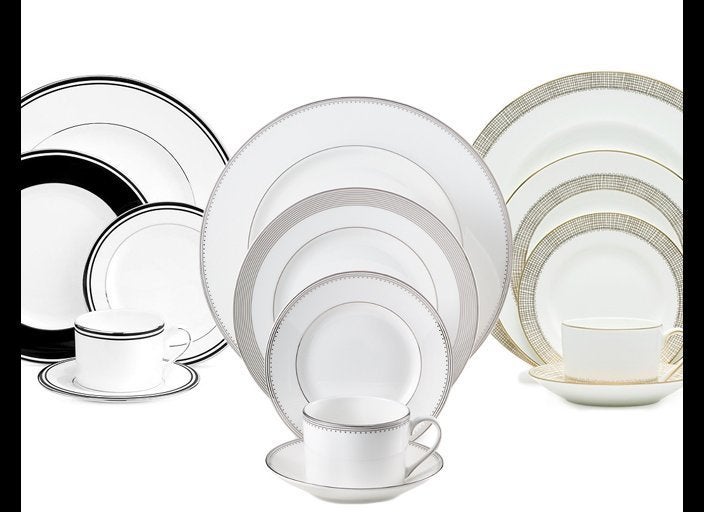 10 Hot Wedding Registry Trends for 2014