A 28-year-old South African endured a rare case of "penile strangulation" after squeezing his wedding ring around his sex organ for "erotic reasons," according to the South African Medical Journal.
The unnamed man was apparently attempting to use the wedding ring as a substitute cock ring ― a sex toy that holds blood in the penis to heighten sexual response.
The ring caused the man's penis to swell up so much that he was unable to remove it.
When the patient's mother brought him to a hospital in Limpopo four hours after, his penis was erect and blue, according to doctors.
At first, doctors tried to cut the ring off with a tiny surgical saw, but that failed because the swelling made it difficult to get close to the ring without causing further injury, according to the paper.
Doctors eventually made multiple puncture aspirations with a syringe and a pink needle to reduce the swelling.
The patient was given antibiotics and pain killers, presumedly with a strong suggestion not to do this again.
"No proper guidelines exist for the treatment of this condition, so the 'best method' is the one with a successful outcome."
The complete study as well as some very gruesome and NSFW photos can be seen here:
Before You Go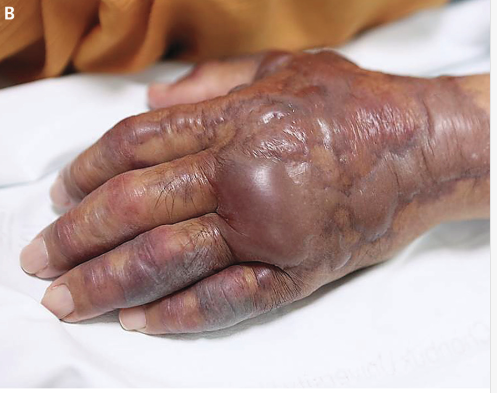 Wild X-Rays And Medical Photos
Popular in the Community