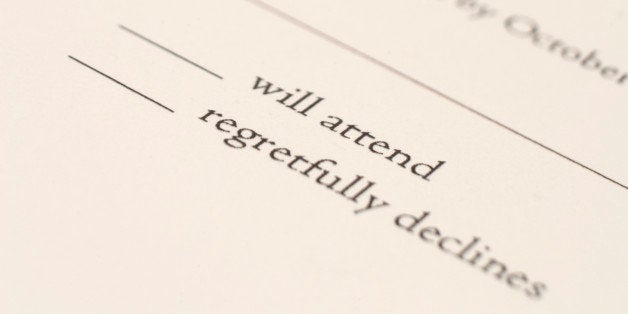 The rules of wedding etiquette are constantly changing, making it difficult for modern brides, grooms and guests to find up-to-date and correct information. That's why we've launched #MannersMondays, a weekly series in which we ask our followers on Twitter and Facebook to submit their most burning etiquette-related questions. Then, with the help of our team of etiquette experts, we get you the right answers to your biggest Big Day dilemmas. Check out this week's question below!

Anna Post -- great-great-granddaughter of etiquette guru Emily Post and author of Emily Post's Wedding Etiquette -- is here to help us answer this week's question. Find out what she had to say below:
"Necessary? No. But I think you've answered your own question: You don't want surprises. Unfortunately, some people do just show up, thinking it isn't a big deal, when in fact it can cause a huge amount of stress, distraction and annoyance on a day when those are the last things you want to experience.
So that means you need to make some phone calls. There's a good plan of attack for this, but first, a word on fairness. This isn't fair — you have put a lot of effort and expense into planning a wedding. The least a guest can do is acknowledge your desire to include them with a yes or no (there's even a convenient little form with check boxes! And a self-addressed, stamped envelope!) But if it's the position you find yourself in, you might want to take a moment and think about the big picture: There's a reason you invited this person in the first place, and presumably you still want them to share in your Big Day. Letting annoyance drip from your voice when you call — even though they are in the wrong — won't do much good.
After you've squared away any frustration, start making calls about a week before you need to give your numbers to the caterer and/or venue. (Note: It's smart to set the RSVP date a week or two prior to this deadline.) This is a great time to enlist any offers of help from close friends, family and members of the wedding party to help you make calls. Remember that this is not required duty -- it's a favor. When you call, start by giving your errant guest the benefit of the doubt: 'I wanted to be sure you received our invitation. I need to give final numbers to my caterer on Friday, and wanted to know if you'll be able to attend. We hope you can! Thanks.' If you are worried this won't cover it, you can always add, 'I won't be able to change the numbers after this.'
There's no need for lengthy explanations — 'numbers to the caterer' in a wedding setting is about as clear as it gets. And, if someone does roll in on the wedding day who never replied, save any lecture on inconvenience for a later date. Delegate someone else to alert the caterers and squeeze them in — and hopefully it won't be at the kids' table."
You can submit your wedding etiquette questions via Facebook or tweet them to us @HuffPostWedding with the hashtag #MannersMondays.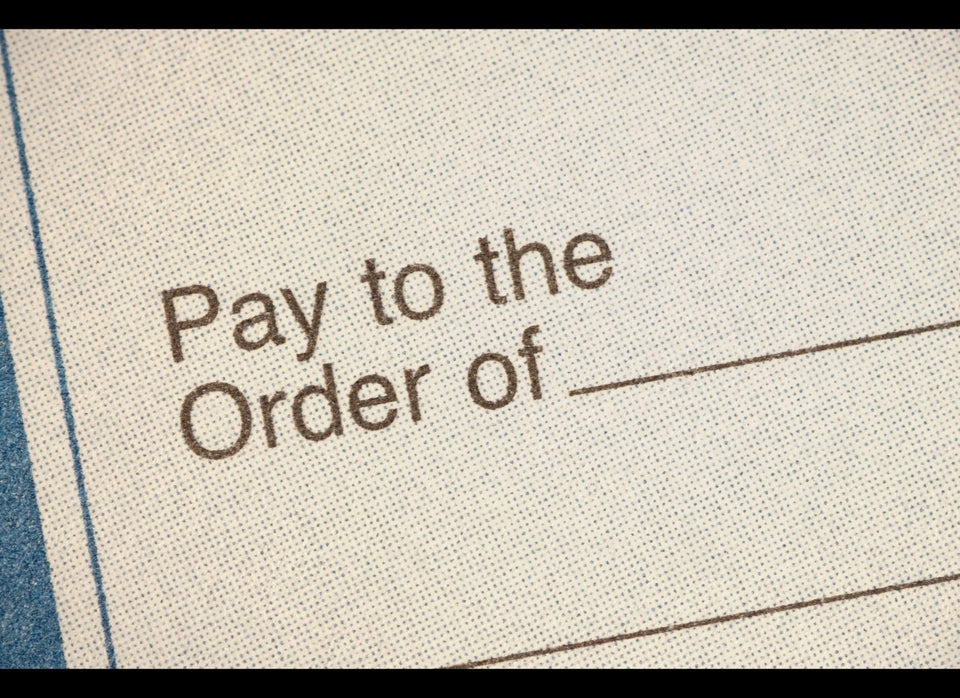 Wedding Etiquette Rules You Can Break