It started with a kiss tweet.
Her post piqued the interest of fellow Twitter user Phil Gibson, whom she'd never even met, and the pair exchanged a flurry of friendly messages:
Apostolou later noted that Gibson didn't actually end up accompanying her to her sibling's nuptials, but that they settled on meeting in real life later that week.
And on Wednesday, almost three years to the day since their first virtual encounter, Apostolou tweeted that she and Gibson had gone on to tie the knot themselves.
Gibson also shared this snap of the two dressed in their wedding finery.
Some social media users have questioned whether Apostolou's tweets were "some weird internet prank," which she denies. HuffPost has reached out for further information.
The majority of Twitter users, however, are thrilled by Apostolou and Gibson's story.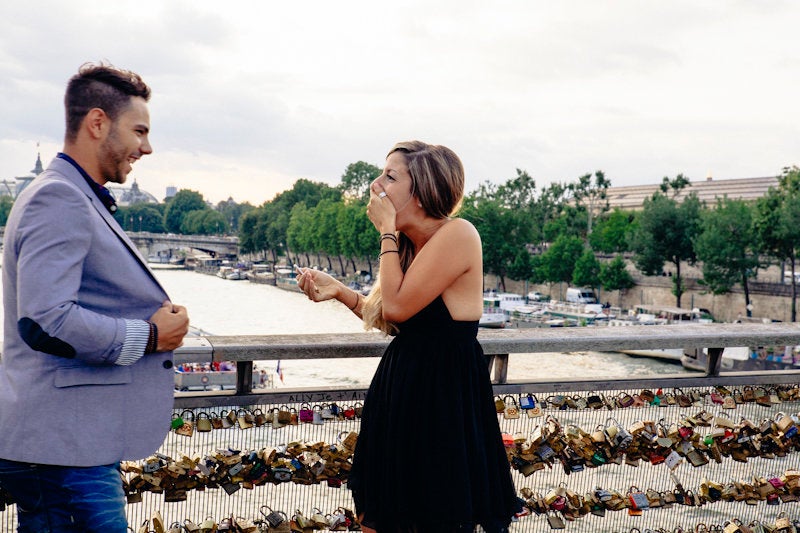 Surprised Proposal Reactions