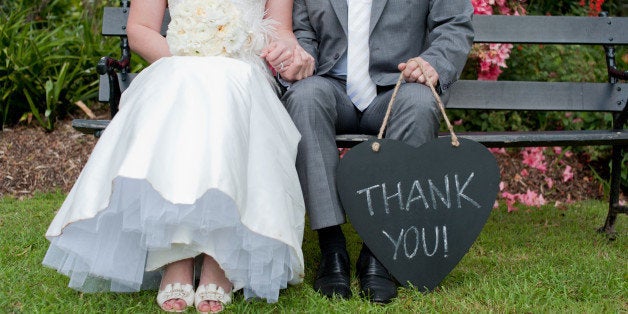 The rules of wedding etiquette are constantly changing, making it difficult for modern brides, grooms and guests to find up-to-date and correct information. But here at HuffPost Weddings, we're all about making your life easier. That's why we've launched #MannersMondays, a weekly series in which we ask our followers on Twitter and Facebook to submit their most burning etiquette-related questions. Then, with the help of our team of etiquette experts, we get you the right answers to your biggest Big Day dilemmas. You can send yours via Facebook or tweet it to us @HuffPostWedding with the hashtag #MannersMondays. Check out this week's question below!
"We have a few guests that attended our wedding, but did not send an additional gift beyond the gift of their presence. I would like to still send a thank-you note since many of them traveled from out of town to attend our wedding. When is the appropriate time to send that note? We have a few friends that have indicated that they will be sending a gift so I don't want to send a note if a gift is forthcoming. But I also don't want to delay sending a "thank you for attending" note for guests whose attendance was their gift." - Dannie Diego
Xochitl Gonzalez -- etiquette expert, wedding planner and HuffPost Weddings blogger -- is here to tell us the proper way to go about this without being awkward or impolite. Find out what she had to say below:
Dannie, what a lovely sentiment and such a nice palate cleanser from all these stories of couples having "gift tantrums" with their guests. I think that sending a "thank you for attending" note is a lovely idea, especially for those guests that you haven't gotten a present from but traveled a distance to come. However, rather than explicitly saying "Thank you for the present of your presence" -- which indicates an almost awkward awareness of the fact that you haven't yet received a gift -- just leave it as, "We are so appreciative that you traveled such a distance to be a part of our wedding day." The intention is to thank them, and that accomplishes that, while neither assuming that you will or will not receive a wedding gift some time in the future. You can send those notes as soon as you would like. For your local guests who attended but haven't yet sent you a gift, the "thank you for attending" note is a bit of overkill and, again, could seem more like a fishing line for a gift than an actual note of gratitude.
Below, Peggy Post -- great-granddaughter-in-law of Emily Post -- and other wedding-etiquette gurus share 10 guidelines that couples and their guests don't necessarily have to follow anymore.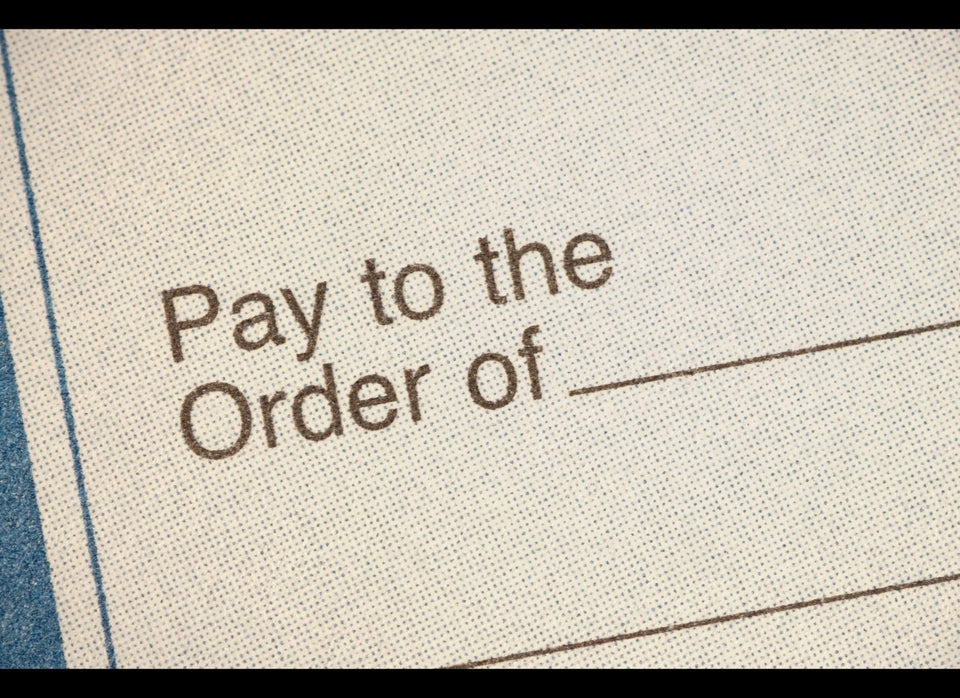 Wedding Etiquette Rules You Can Break
Support HuffPost
A No-B.S. Guide To Life
Related
Popular in the Community