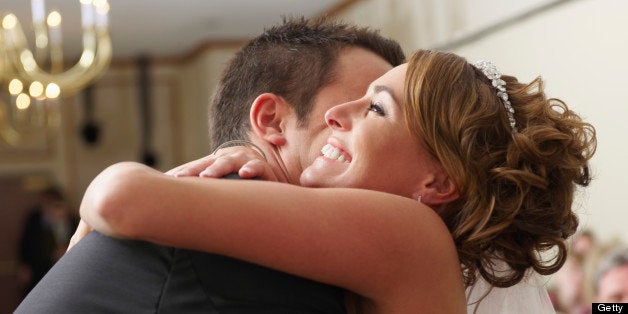 Written by Maressa Brown on CafeMom's blog, The Stir.

The minute you get engaged, the onslaught of to-dos come a-knockin'. As soon as you sign up for any sort of wedding website, you've suddenly got reminders galore popping up in your inbox on the hour -- scout for venues, shop for dresses, talk to florists, schedule a makeup trial, etc. It's maddening and reassuring all at once that there's a pre-determined "list" of integral tasks every bride is supposed to carry out before the wedding.
Still, not even the most thorough wedding planning checklist can prepare you for some of the biggest mistakes, disasters, regrets, and emotional moments of your Big Day. Here, 12 unconventional tasks no one tells you to tick off the list before you walk down the aisle but that every bride should consider doing ...
1. Plot a back-up hair and makeup plan. One that you can carry out yourself with your own makeup and hair products just in case your stylists don't do what you ask or you suffer some sort of mascara, faux lash or hair extension malfunction on the Big Day.
2. Have a heart-to-heart. Preferably with anyone -- mom, dad, sister, best friend -- you think may be worried their relationship with you is at risk of changing once you're a Mrs.
3. Taste test any and every food or drink you can that will be served. Gotta make sure it meets your/your guests' standards! Plus, yum!
4. Have a date night with your fiance. During which you do what he'd like to do and talk about what he wants to talk about -- no wedding drama chat allowed, unless he's interested in going there, of course.
5. Buy a comfortable pair of flats or flip flops to change into. In case your shoes start to kill you by the middle of the night and you want to dance!
6. Discuss the logistics of walking down the aisle with a bouquet and a train and linking arms with your father on one side (and if you're Jewish, your mother on the other) or whoever is giving you away. A moment you might never imagine could be so tricky till you try to carry it out!
7. Sneak in some solo time. To just be with yourself and not plan and not freak out over table numbers and seating charts and allow yourself to truly breathe!
8. Bond with your closest girlfriends (bridesmaids?) in a meaningful way ... that doesn't involve wearing a fake veil or neon penis necklace or doing blow job shots.
9. Discuss joining finances if you haven't already. Once checks start coming in, you don't want there to be confusion about whose account they should go into.
10. Do an engagement shoot. Or several! At one or a few of your favorite places. It doesn't even have to be formal with your actual photographer. Enlist a friend and their iPhone. Because as a former bride and close friend once said to me, you can never have too many photos of you and your fiance looking young and in love!
11. Confront any fears, stress or concerns you have about marriage -- head-on. With and without your fiance. Because no matter what fairy tales and society say, pre-wedding anxiety is totally normal, and most of us understandably feel it at one time or another before making a lifelong commitment!
12. Practice "the kiss" with your fiance. A lot. Can't hurt!
What totally necessary "task" did you do or do you plan to do before your wedding that definitely isn't on any official wedding planning checklist?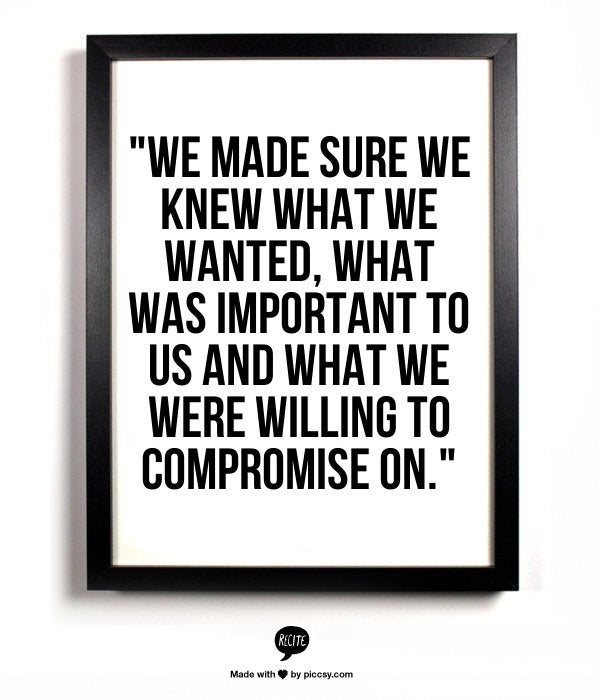 6 Ways To De-Stress While Planning Your Wedding
Popular in the Community