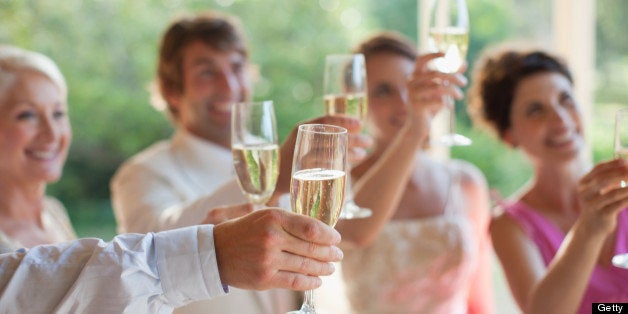 Unless you're a seasoned public speaker or have had a lot to drink (oh, we've heard stories...), the thought of getting up in front of an entire room of wedding guests and giving a toast is enough to induce a panic attack.
But the wedding reception is meant to be enjoyed -- not spent worrying about whether you're going to fumble over your words or make a joke that doesn't land with your audience.
So on Tuesday, we enlisted the help of our followers on Twitter and Facebook, asking them to share their tips on how to stress less and still give an awesome wedding toast. Click through the slideshow below for 12 suggestions from our readers; then share yours in the comments. Cheers!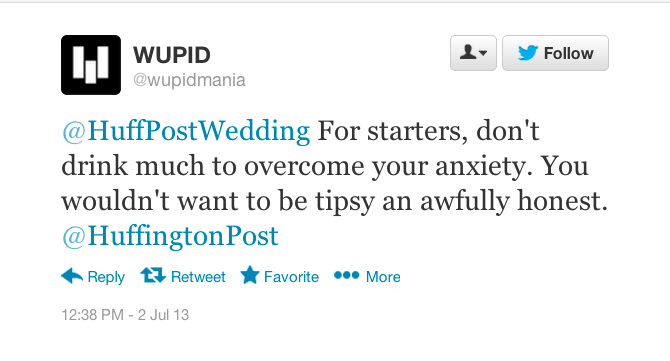 Stress-Free Wedding Toast Tips
Related