Weddings, to this day, are steeped in tradition -- regardless of where in the world they take place.
For instance, did you know that the practice of wearing a veil originated in Rome, and that it was designed to hide the bride from evil spirits? Or that carrying a bouquet originated in ancient times in order for brides to ward off bad luck with strong smelling herbs or flowers?
Okay, perhaps you were familiar with those. But the folks over at Purely Diamonds in the UK created an infographic with 16 of the weirder, more unknown, wedding traditions from around the world -- some still used, and some long gone.
Click on each country below for more info about their unique wedding rituals.
Now that you've read traditions from other cultures, tell us: What are your own?
Before You Go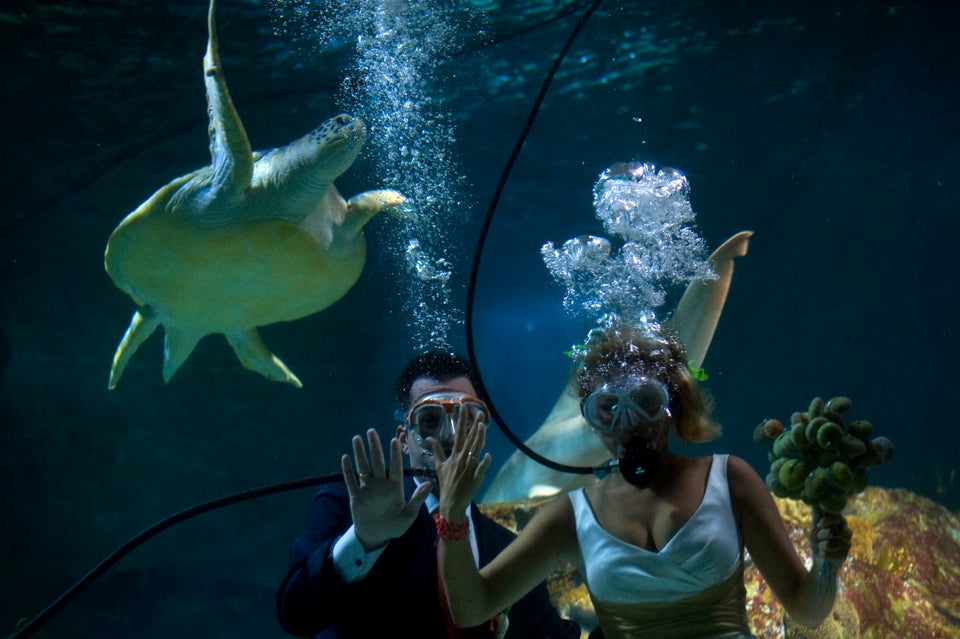 Interesting Wedding Ceremonies