If you're a bride planning a spring or summer wedding, you might only need to look to the woods for inspiration. No, we're not suggesting a rustic backyard ceremony or a glam barn wedding... we're talking about camping.
Three-day-long weddings in the woods (or on the beach, or in the mountains) have become a huge trend for 2013 couples. The idea that you can have all your guests in the same venue for an entire weekend is just too appealing for some brides to resist. And there are no rules when it comes to taking your nuptials outdoors. To get the sparks flying, everything from fireside weddings at childhood day camps to over-the-top "glamping" excursions is fair game.
If you're thinking about bringing your guests on a wedding adventure, make sure you take the comforts of home along with you. Welcome everyone with baskets of treats that they can snack on throughout the weekend, set up common areas for people to gather in, and provide lots of activities to keep them on their toes.
Need more ideas on how to create an experience that no one will forget? Check out our top 6 favorite outdoor wedding ideas below!
1. Embrace the atmosphere
Recreate a camp dinner for your rehearsal.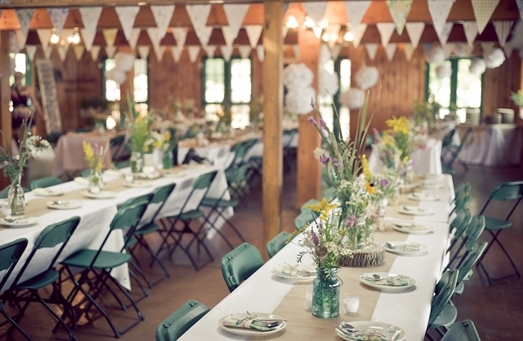 Photo by Zwickerhill Photography on Wedding Chicks via Loverly
2. Bring in special treats
Roughing it in the woods doesn't mean your guests have to eat like campers.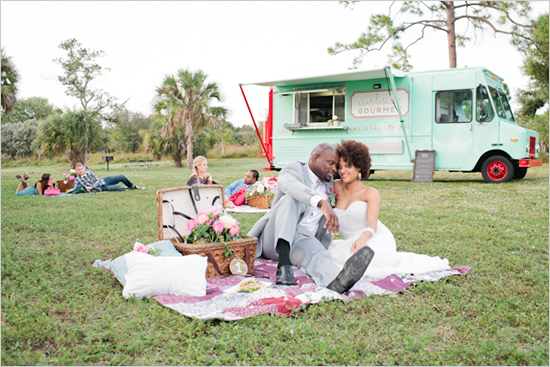 Photo by Chelsey Boatwright Photography on Munaluchi Bridal via Loverly

3. Welcome your guests with goodies
Bring on the summer camp nostalgia with a mini picnic.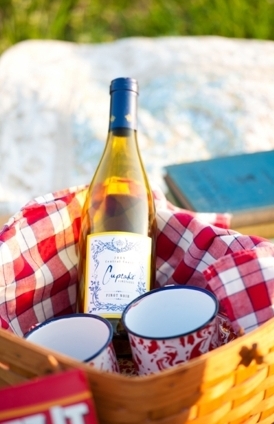 Photo by Tessa Marie Photography on Heart Love Always on Loverly
4. Make every detail count
Even buckets of rootbeer are memorable with a little personalization.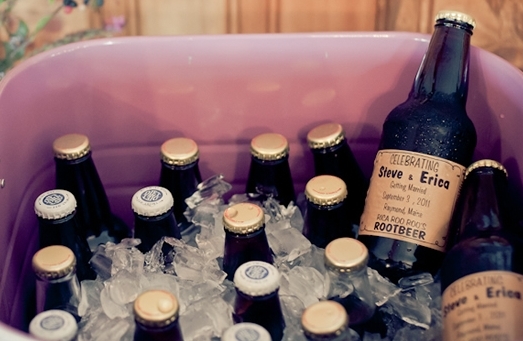 Photo by Zwickerhill Photography on Wedding Chicks via Loverly
5. Pitch a tent
Don't be afraid to take tents to the next level.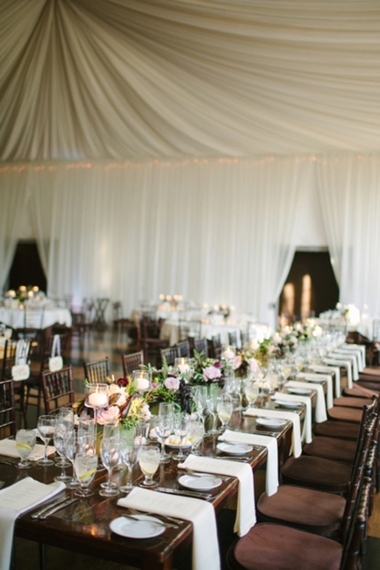 Photo by Jodi Miller Photography on Southern Weddings via Loverly
6. Let the games begin
Keep guests entertained with some outdoor fun.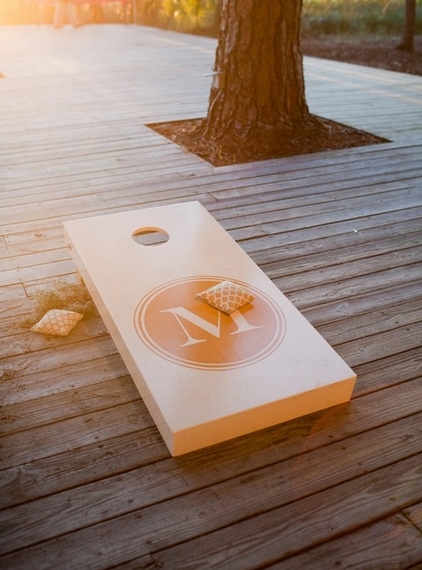 Photo by Kellie Kano on Inspired by This via Loverly
Popular in the Community