By: Rachel Griffiths for Bridal Guide
Hey there, lucky bride! A new year is nearly here, ushering in a new swoon-worthy wedding season. We went up and down the coasts talking to wedding experts and everyone agrees: 2014 will be the year of true romance. Weddings are going softer, sweeter, lusher and more heartfelt. It's a return to classic chivalry, to the things that made our mothers cry, and it's happening just in time for you to melt hearts and make memories.
1. Pink is back! Do you already feel like a blushing bride? Carry that sweet love over to your color scheme, says Tara Guérard, the event designer behind ultra-luxe Soirée in Charleston and New York. "It's the nudes, the blushes, the peaches — not Pepto Bismol pink!" she announces.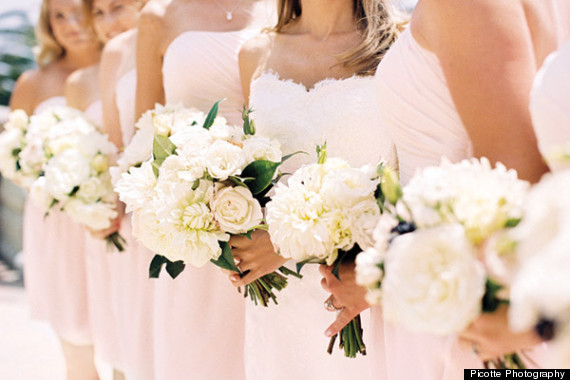 2. The return to romance ushers in a new love for the formality of days gone by. Think white-gloved waiters and big band dancing, crystal candlesticks and gold-rimmed china. One major bridal inspiration for the return to tradition comes from Hollywood. "It's the look of 'The Great Gatsby,'" says Beth Helmsetter of Beth Helmsetter Events in Los Angeles. Her brides are still falling hard for the bubbly, approachable elegance of the Roaring Twenties.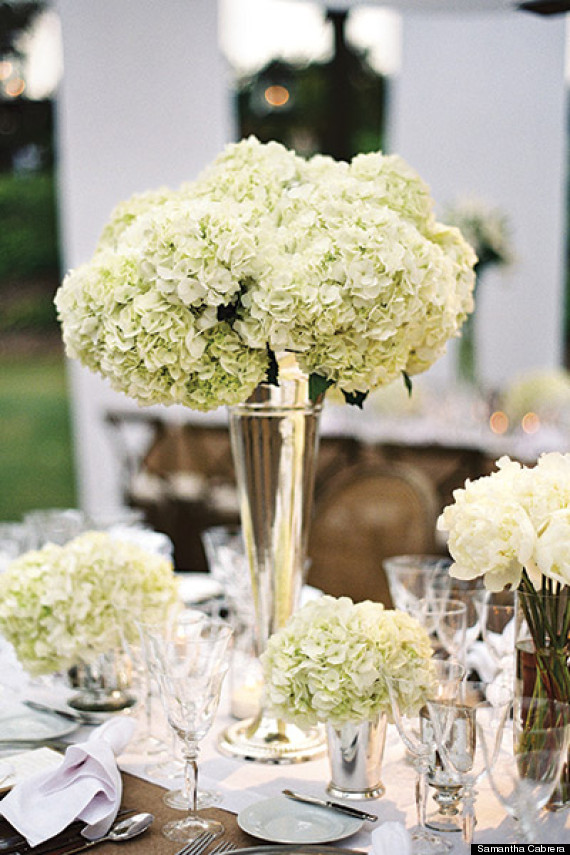 3. Pattern is making a new play but throw out the hard-edged looks. "Chevron was big last year," says Tara, "but now I'm seeing trellis-patterns, bold stripes and florals."
4. Lush, soft, Exquisitely romantic — the flower of the year is the many-petaled tree peony, says New York's Ariella Chezar, whose work has been seen at the White House. Amber Gustafson of Los Angeles's Amber Events picks a similar bloom — the sweet-smelling garden rose. Find out which flowers are in season for your wedding here.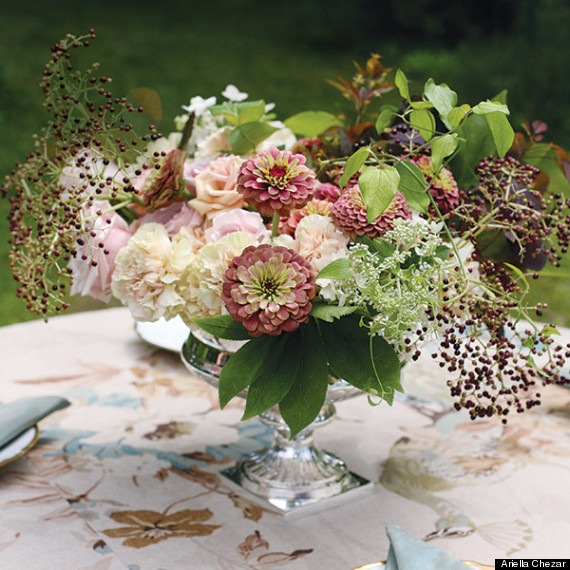 5. The flower garland is back in a big way. Ariella loves citrus garlands for bars and over doorways — lemons, limes, oranges on the stem. "And fern garlands are really beautiful. I love them down the center of a long table."
6. Adorable little freehand illustrations will adorn invitations everywhere this year. Melinda Morris of Lion In the Sun, a paperie boutique in Brooklyn, New York, tells us that these invites are completely custom, so if you can dream it, an artist can help you bring your vision to life.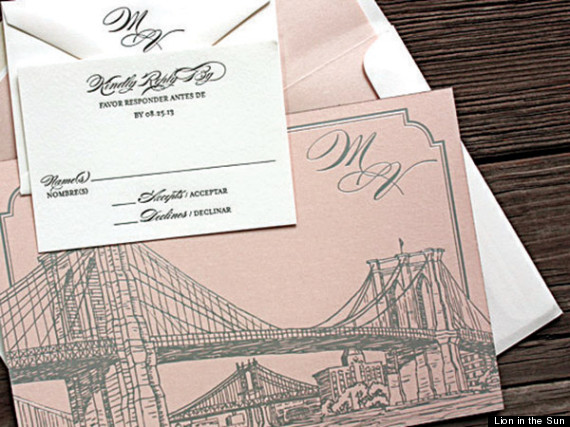 7. And in the sweetest trend of all, invitations this year are getting small. The most requested look is for an invitation smaller than the standard 5x7 — something little, dainty and infinitely precious.
8. 2014 is the year to get spicy. Elizabeth reports that brides are over the moon for heat on the menu. "We using a lot of Calabrian chili oil, a lot of sriracha — and are seeing guests reach first for the spicy things on the menu."
9. The favorite service style to capture this year's approachable elegance? While the waiters might be wearing black dinner jackets and white gloves, they're presenting food family style. "It's more interactive when everyone helps themselves," says Morris Kitchen's Karina Seljak.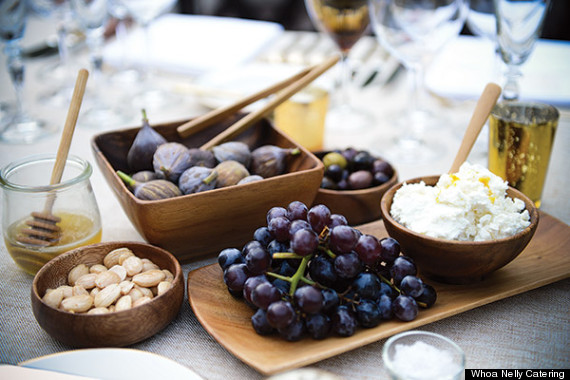 10. In 2014, your cake will shine! Cheryl Kleinman of Betty Bakery says the look ranges from a fairy dusting of very fine glitter on the top tiers, to wild disco ball sparkle. Check out 101 amazing wedding cakes here.
11. "Right now flavor is very driven by season," explains Cheryl. In the summer, choose a lemon cake with lemon flavor. In the winter, brides are looking for chocolate cakes with rich accents of mocha or praline.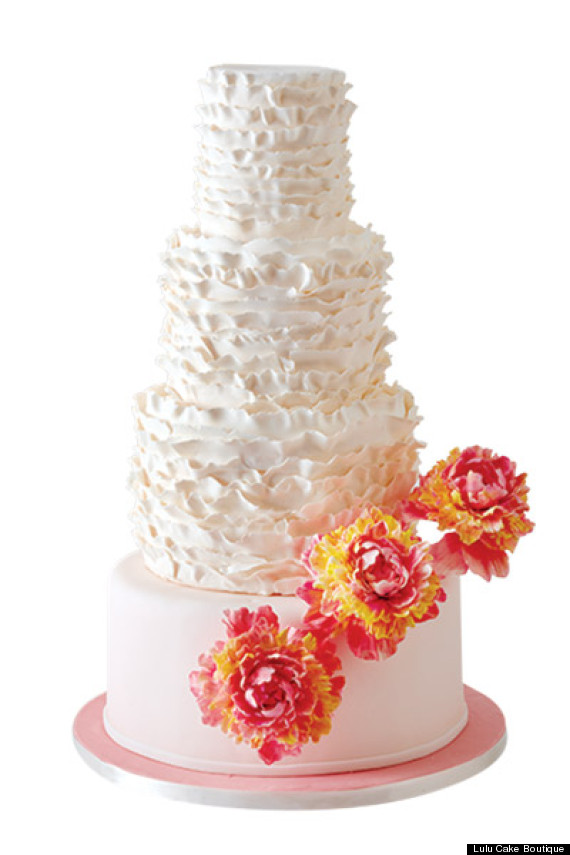 12. Music that fits your theme. New York society bandleader Alex Donner says his clients are requesting music to go along with wedding themes ranging from films (The Great Gatsby) to locales (like France — all songs were performed in French!).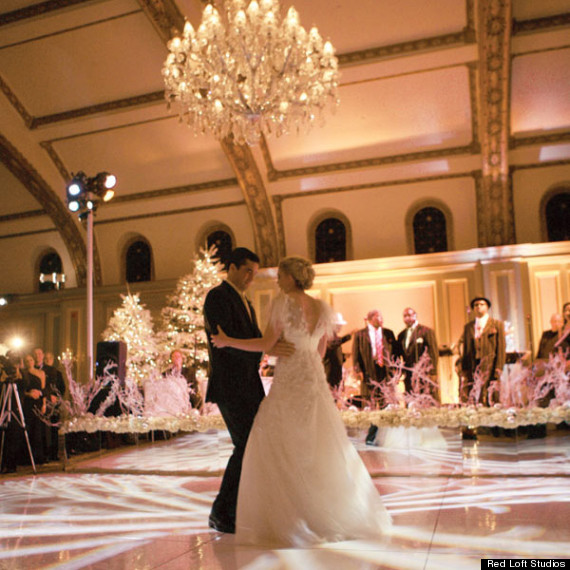 13. The element of surprise. Stick to songs that your guests know and love but mix up the musical styles. "Think a bluegrass band playing 'Hava Nagila' or a string quartet playing Coldplay," says bandleader Amber Gustafon. Get song suggestions for your wedding playlist here.
14. Looking for a chic wildcard idea? Forgo reception favors altogether for a "pillow present," a little welcome gift left for guests at their hotel. Who doesn't want to arrive from a big trip to find milk and cookies, or wake to a breakfast surprise of scones and local jam?
More from
:
Popular in the Community