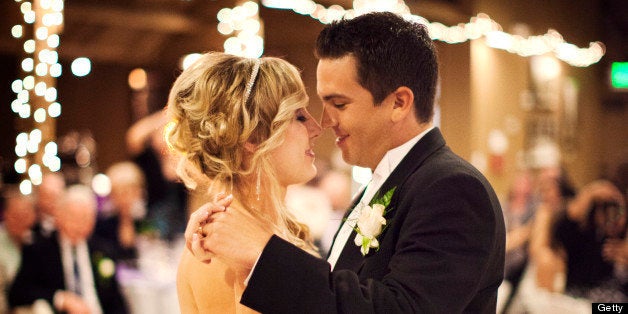 Thought you couldn't afford your dream wedding location? Think again, as we dispel some of the most common venue myths...
Myth 1: Sit-down meals cost a fortune
Even at the cheapest venues, three-course wedding breakfasts can be pricey, but you can have a sit-down meal without going bankrupt. "Think creatively about the menu," suggests Sarah Callander Beckett, owner of Combermere Abbey. "Old favorites like bangers and mash are reasonably priced but go down well." To cut costs further, offer canapés with pre-dinner drinks instead of a starter, or serve your wedding cake for dessert. Or try the new idea from Lancashire wedding venue West Tower: a "serviced buffet," with sharing platters served to each table, combining the ambiance of a sit-down meal with the value of a buffet.
Myth 2: There's no room for maneuver with set packages
On the face of it, set packages sound like they offer better value than bespoke weddings. "But if you want value for money, don't be dictated by a venue's set package," says Terry Pullen, founder of Kent gastro-pub The Bickley. "Package deals can mislead you into thinking you're getting excellent value, when in fact you're paying for add-ons you don't want, so prioritize what is most important to you." Don't be afraid to negotiate so you only pay for the things you want.
Myth 3: You have to spend thousands on decorations
Flowers, favors, bunting... Pretty, yes, but are they really necessary? "People spend a fortune on decorations, but often, less is more, especially if you have a venue that's architecturally stunning and in a beautiful setting," says Jason Henderson, general manager at Knock Castle Hotel & Spa. Many venues provide table linens, printed menus and accessories like candelabras free of charge, and you can also use any seasonal decorations already in situ, such as Christmas trees and holly boughs. And if you're having flowers in your ceremony room, move them to your reception area afterwards, with the bridal party's bouquets doubling as top-table decorations.
Myth 4: Early booking is essential
If you're willing to take a risk on availability, you can get brilliant deals by booking at short notice. "A last-minute wedding puts you in a great position not only with venues but also with florists, photographers, and other suppliers," explains Julie Swanwick of Last Minute Weddings. "They would rather reduce their price to fill a gap in their schedule than have no booking at all."
Myth 5: You have to use your venue's suppliers
You've found your dream venue, and it's within budget -- until they present you with a list of their recommended suppliers. But don't assume you have to use these companies. "If you choose a venue that provides food and drink, like many hotels, it's reasonable for them to expect you to use their catering and bar," says wedding co-ordinator Samm Riley. "But for other supplies, like flowers and entertainment, you should be able to use your own suppliers. Getting the best deal is all about research, but if you put in some work, there are savings to be made."
Myth 6: Exclusive = extortionate
Exclusive use properties are the ultimate wedding venues, and if you've ruled them out on cost grounds, think again. "Taking over a venue exclusively gives your wedding the wow factor, and needn't cost the earth," says Ian Dockreay, director of Exclusive Use Limited. The key is to plan an off-peak wedding -- perhaps on a weekday, or in the winter months.
Myth 7: Hiring a wedding planner will blow the budget
You may balk at shelling out for a wedding planner, but a good consultant could save you more than her fee. "A wedding planner is a repeat customer, and suppliers and venues love them," says Natasha Honan, director of Highland Country Weddings. "She will have negotiated deals with venues and suppliers over the years, so will be offered their best rates, and will be able to recommend areas where you can make big savings."
Myth 8: A separate evening event will double your costs
An evening reception can seem like an expensive addition to your wedding day, but many venues include evening room rentals free of charge when you book an afternoon event, and you can also cater cost-effectively. "As your afternoon guests will have eaten already, cater for 70 per cent of your evening guests, rather than the full amount," suggests Teresa Howe of Inspired Wedding Venues. "This works especially well for cold meals like cheese platters or finger buffets." And if you're having an open bar, set a limit after which your guests have to pay for drinks so you're not hit with a mammoth bill.
Myth 9: Expect to spend a fortune on booze
Panicking about thirsty friends drinking your budget dry? "Look for a venue that offers a minimal corkage fee, or none at all, so you can bring your own alcohol," says Vincent Charles of Organic Buffet. "You can find great wine deals in supermarkets, and can also save by choosing a quality sparkling wine instead of champagne." Other ways to contain your booze bill include choosing budget-friendly arrival drinks (Pimms and lemonade or virgin cocktails), serving non-alcoholic drinks with dinner, and allowing half a glass of bubbly per person for the toast -- it looks elegant, and will go twice as far.
Myth 10: The more guests you have, the more you'll spend
You can do a big wedding on a small budget, thanks to the trend for more relaxed weddings. "If you have lots of people to invite, consider a buffet, barbecue or hog roast instead of a sit-down meal," suggests Laura Hart of the Italian Villa, Dorset. "They're cheaper per head, and create an informal atmosphere." Think twice about having a separate evening event, too: many brides assume that a small afternoon reception will keep costs down, but then end up with hundreds of evening guests. Instead, get married later in the afternoon and invite everyone on your list to the entire event: you may spend more on the main meal, but you won't need to provide a second round of food.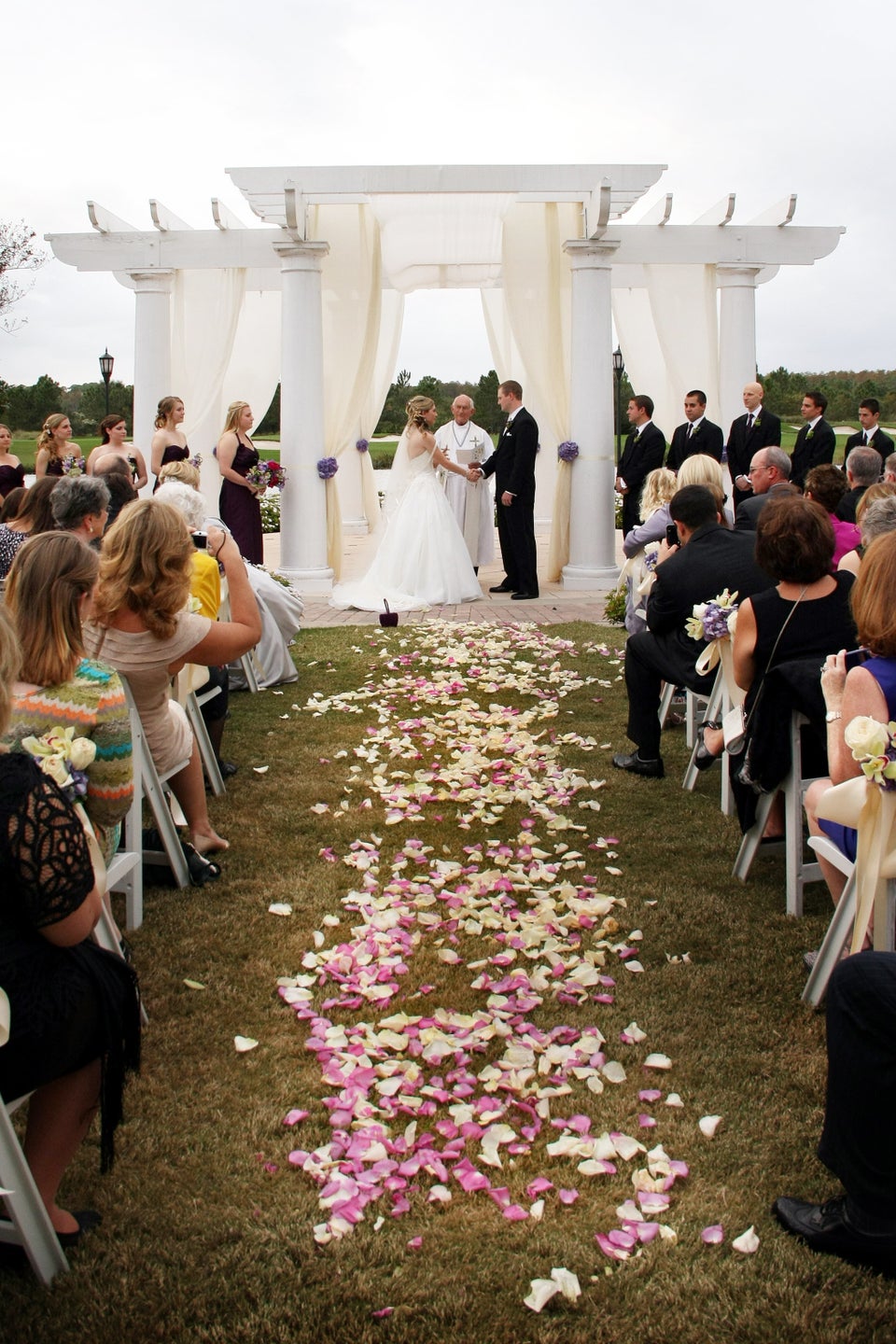 Best Ways To Save On Your Wedding Budget