Want to see what two people totally in love look like? Allow us to introduce Robin and Lucia.
The cutest part of their story? Their engagement. In the video above, the women explain that they got manicures and pedicures together, then decided to go zip-lining. As they zipped next to each other through the trees, Lucia popped the question.
"I said, 'Hey baby, you wanna get married?'" Lucia said.
"And I said, 'Yeah baby, I wanna marry YOU!'" Robin said.
Then, as they walked along a wharf in Boston later that night, Robin got down on one knee to pop the question to Lucia -- but she opened the ring box upside down.
"I think [Lucia] actually burst out laughing, and [she] was like, 'I love you,'" Robin said. "I was like, 'What's wrong?'"
Watch the video above to hear Robin and Lucia's whole love story, and click here to see highlights from their wedding.
Robin and Lucia aren't the first couple to share their love story on video. Last month, Stefano and Federico also explained their story in a sweet short film.
Read about more same-sex weddings in the slideshow below.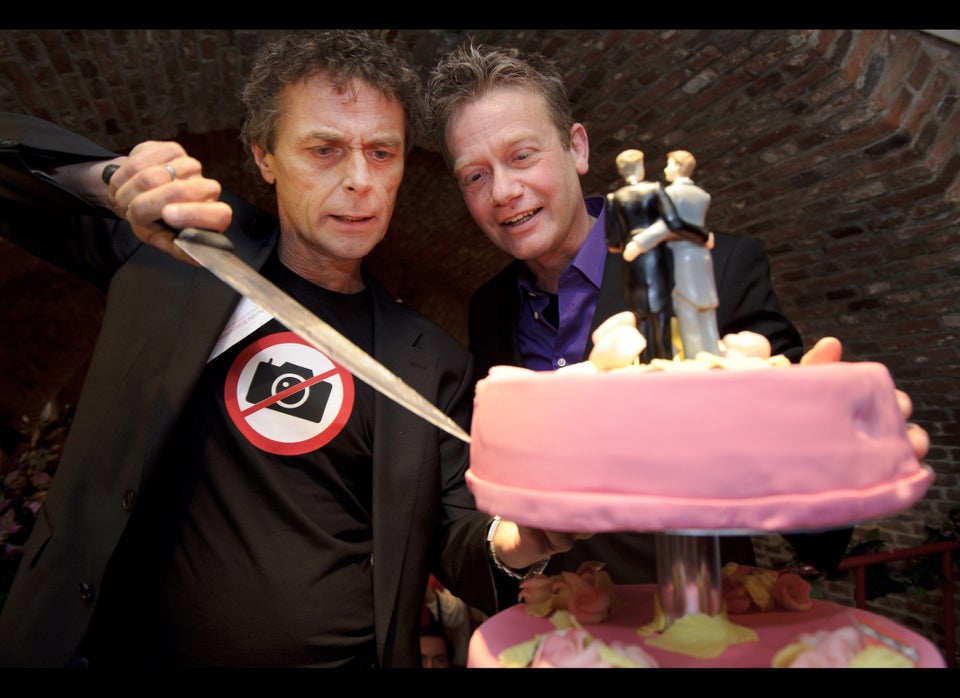 Gay Marriage Around The World