As far as we know, universities don't offer any "History of Weddings" courses. But after finding this fascinating infographic, we think perhaps they should!
Moissanite, a jewelry design company, dug up some little-known facts about the Big Day. Starting with the first recorded exchange of a dowry in 3,000 BCE and ending with the premiere of TLC's "Say Yes To The Dress" in 2007, this handy chart reveals how couples have been saying "I do" for the last 5,000 years. For example, did you know that the most expensive wedding gift of all time is the cities of Tangiers and Bombay (given to Queen Luisa of Portugal by Charles II of England in 1659)? Now that would be hard to wrap!
Read the infographic below to brush up on your weddings history knowledge.
Check out photos of same-sex couples getting marriage licenses for the first time in Washington in the slideshow below -- another huge step in the history of weddings!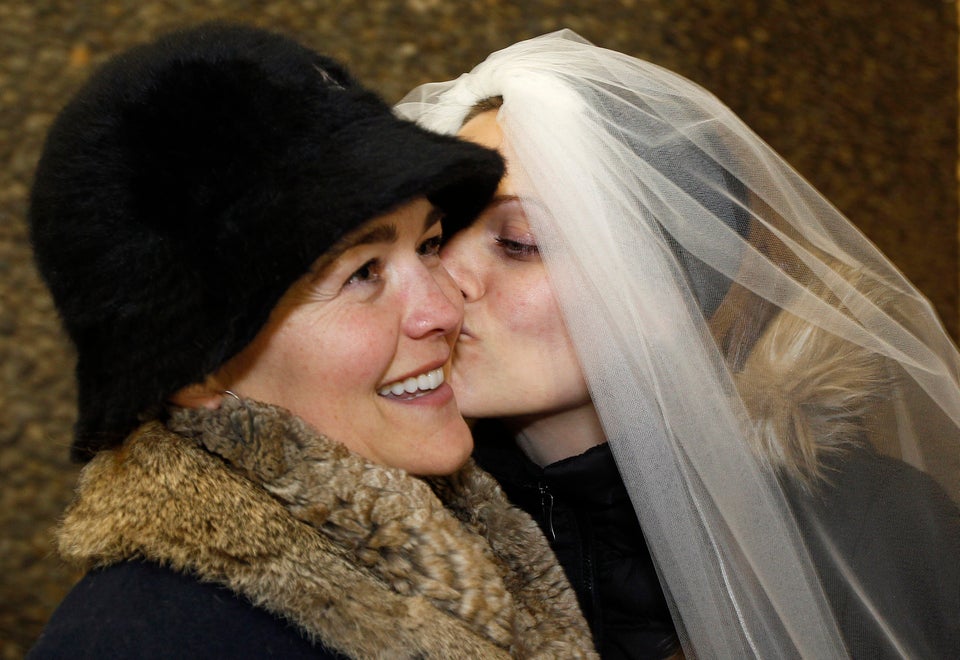 Same-Sex Marriage Licenses Issued in Washington For the First Time
Related