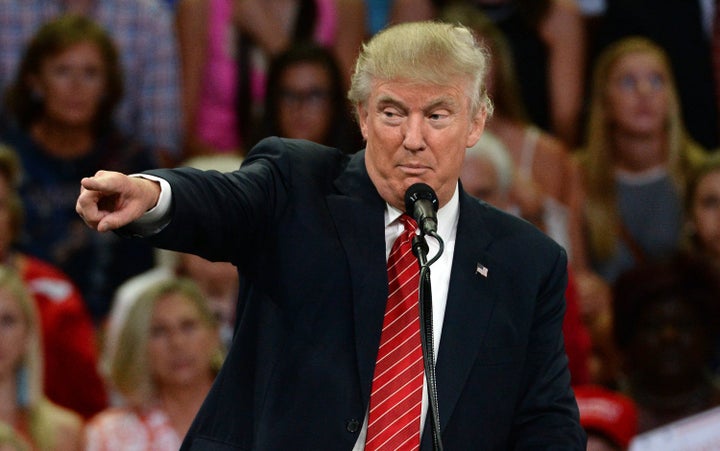 A GOLDEN NIGHT FOR TEAM USA Congrats to the U.S. women's gymnastics team on their historic blowout that earned them the team gold and the "Final Five" nickname. Here's what it looks like to watch your daughter win Olympic gold like that. Katie Ledecky also added to the gold medal count with a win in the 200-meter freestyle. And last, but certainly not least, all hail the Olympic legend that is Michael Phelps, who took home his 20th and 21st gold medals Tuesday. Take a look at each of the golds the best Olympian of all time has won. Check out what you should be watching tonight, and follow along with HuffPost's latest Olympics coverage. [Emily Brooks, HuffPost]
ELSEWHERE IN BRAZIL The Senate voted to put President Dilma Rousseff on trial. [Reuters]
NEW EMAILS RAISE OLD QUESTIONS "A new batch of State Department emails released Tuesday showed the close and sometimes overlapping interests between the Clinton Foundation and the State Department when Hillary Clinton served as secretary of state. The documents raised new questions about whether the charitable foundation worked to reward its donors with access and influence at the State Department, a charge that Mrs. Clinton has faced in the past and has always denied." [NYT]
APPLE NOW HAS A PATENT FOR A 'WAR SITUATION' DEVICE From one of the 80 patents the company was granted Tuesday. [CNN]
WHY RISING SEA TEMPERATURES CAN BE DEADLY "Warmth-loving marine bacteria is growing in abundance and posing an increased risk to human health as waters heat up, according to a study published this week." [Dominique Mosbergen, HuffPost]
For more video news from The Huffington Post, check out this morning's newsbrief. 
WHAT'S BREWING
YOU CAN KISS YOUR GOLDEN GLOBE AND EMMY CHANCES NEXT YEAR GOODBYE Word on the street is David O. Russell is behind a TV drama that will star Julianne Moore and Robert De Niro. [Deadline]
WE'RE TAKING OUR $100 TO MISSISSIPPI OR MISSOURI As that money goes a heckuva lot further there than it does in D.C. [HuffPost]
TIM TEBOW IS TRYING OUT AGAIN FOR THE BIG LEAGUES But this time, it's for baseball. [ESPN]
WE'RE COUNTING DOWN THE DAYS Until Chrome officially kills Flash next month. [The Next Web]
IN A GENIUS MARKETING MOVE Turns out FX has been playing with us all ― only one of the promos for season six of "American Horror Story" is real. [HuffPost]
TRYING TO FIGURE OUT WHAT TO COOK TONIGHT? Message @HPLifestyle on Facebook Messenger for recipe recommendations. [HuffPost]
WHAT'S WORKING 
BEFORE YOU GO
REAL LIFE. REAL NEWS. REAL VOICES.
Help us tell more of the stories that matter from voices that too often remain unheard.