Weed enthusiasts in Nevada have wasted no time this week getting their hands (and bongs) on some of the state's recently legalized marijuana.
Al Fasano of ReLeaf, a medical dispensary in Las Vegas, told CNN Money he saw seven or eight times more business than usual this weekend, with many customers being tourists from out of state. Medical marijuana has been legal in the state since 2001, according to the Las Vegas Review-Journal.
"The line is out the door and the line just doesn't stop," Fasano said. "People are there when we open [at 10 a.m.] and they're there when we close [at midnight]."
The Reno Gazette-Journal noted that the state made an estimated $1 million from taxes between Saturday and Tuesday, and dispensaries as much as $3 million.
But there's still not enough product to go around. Part of the problem — besides excited potheads — is the lack of distributors available, USA Today reports.
Marijuana shortages can happen immediately after legalization because of strict state regulations. In Nevada, there aren't enough suppliers licensed to transport recreational marijuana to meet the demand of the dispensaries. The Nevada Tax Commission is voting on an emergency regulation Thursday that would allow the Department of Taxation to consider a larger pool of applicants for distribution licenses.
And if they just can't wait for the kinks in the legalization process to get ironed out, the people of Nevada could take a trip to Colorado, Washington, Oregon and Alaska — the four other states that have legalized the substance.
But we're hoping Nevada figures out its pot problem soon and its residents won't have to worry about sharing their stash.
Related
Before You Go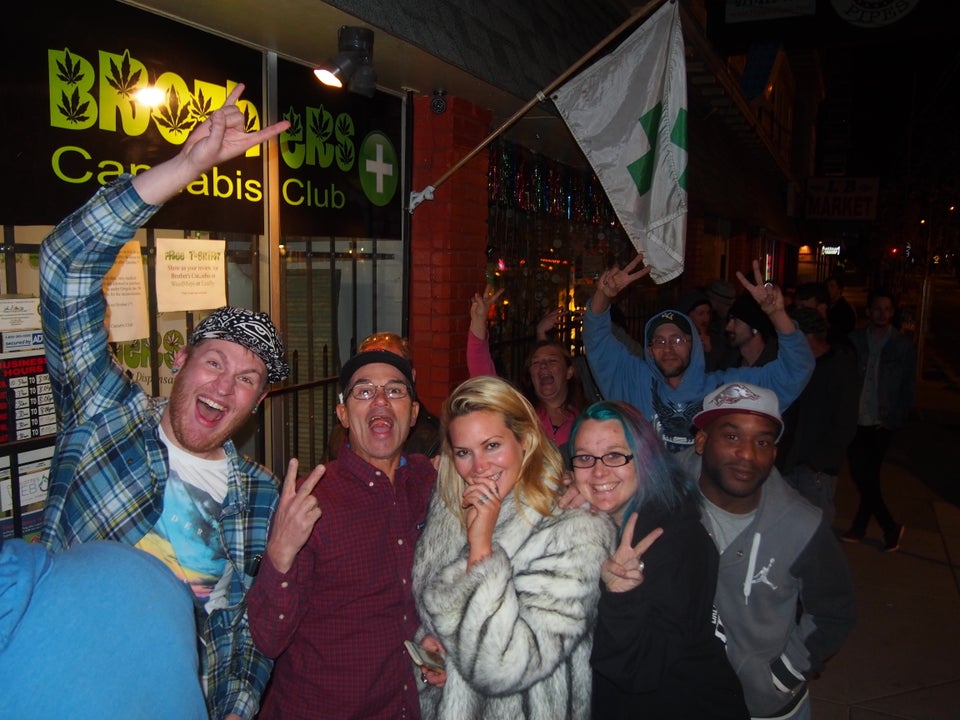 Recreational Marijuana Sales Legalized In Oregon
Popular in the Community