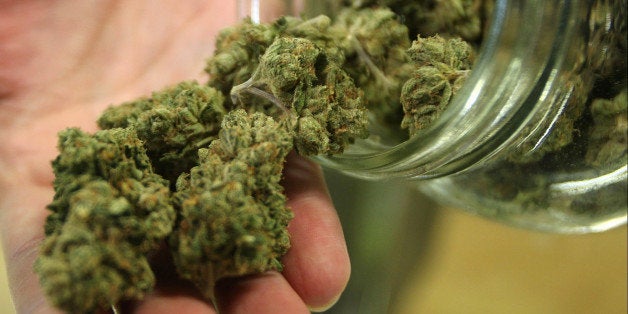 The popular press may have branded Mark Kleiman the "Pot Czar" of Washington state, but he says he favors another term.
"I prefer 'Hemperor,'" Kleiman facetiously told The Huffington Post in a phone interview. "But you may address me as Your Highness."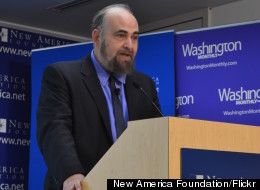 Mark Kleiman, Washington's 'Hemperor"
Kleiman is the renowned drug policy expert brought in by Washington state to provide advice as it navigates the road to legal marijuana markets. Unlike Colorado, where recreational marijuana shops have been operating since January, Washington dispensaries won't open their doors until June or July.
While he thinks the process is going "reasonably well" in Washington, Kleiman identified a number of major concerns he has with the trajectory of the legalization push in America.
Here are seven of his biggest worries:
1. Not enough weed on opening day in Washington
Supply probably won't meet demand in Washington, at least in the early stages of pot sales. Kleiman points to the "teething pains" experienced in Colorado as some dispensaries coped with shortages.
"Opening day in Colorado there was a product shortage, and prices spiked," Kleiman told HuffPost. "I expect you'll see the same thing in Washington.
2. The hazy legal situation of medicinal pot in Washington
While Colorado's recreational pot sales built upon a well-established, elaborate medicinal network, Washington state lacks any coherent form of existing medicinal pot regulation, even though the drug is already legal there for medical purposes. A bill that would have brought the medical marijuana system under state control died in the state legislature last month, thrusting the dynamic between medical and recreational sales into uncertainty. Kleiman calls the existing system a "free-for-all."
"Washington is going to be opening commercial stores, with fairly high taxes and fairly stiff regs, that have to compete with medical outlets that are completely untaxed and unregulated," said Kleiman. "It's not a stable situation."
3. The safety hazards of edible marijuana
Kleiman believes that one of the troubling problems that has emerged from Colorado since January is children accidentally consuming sweet marijuana edibles.
"I don't think there's any justification to selling cannabis in candy form," said Kleiman. "It's a drug, people should be aware of its druginess."
At a minimum, Kleiman argues, edibles should be more clearly labeled, individually packed, and take a "Hersey Bar" approach that segments out recommended doses.
4. Marijuana becoming super cheap
Despite relatively high taxes, Kleiman is worried that the price of cannabis will collapse as soon as competitors flood the market. And were marijuana to be farmed at the same level of efficiency as other crops, the cost of a joint's worth of intoxicating power would plummet to just a nickel, according to a study by Carnegie Mellon University professor Jonathan Caulkins.
Kleiman believes a price like that would be "way too low" and encourage excessive consumption.
5. The emergence of "Big Pot" and commercialization
This is probably one of Kleiman's biggest concerns when it comes to the future of pot in America. He fears that industry interests will hijack the legalization movement and that public health will be neglected in favor of profits.
"The fact that the National Cannabis Industry Association has hired itself a K Street suit [lobbyist] is not a good sign," Kleiman said. "The industry has interests that are different from the public interest, and the more powerful those interests are, the harder it will be to get appropriate legislation."
Kleiman said he fears that marijuana could morph into a predatory advertising and lobbying body, much like tobacco and alcohol. He thinks marijuana will be marketed at people with substance abuse problems, rather than to responsible, occasional users.
"By the time Congress gets around to acting on this, we'll be locked into a commercial system, which I think is the worst alternative to prohibition," he said.
6. The potential for pot abuse
Kleiman argues that there will be a significant number of pot smokers who suffer from their habits, due to pointed marketing, widespread access and cheap products. He thinks there should be tighter individual quotas in order to curb overconsumption.
"So much of the debate about cannabis consists of denying the obvious on both sides. Yes, current prohibition is really unsatisfactory. Yes, legalization will mean more drug abuse," he said.
Ultimately, though, it will be a net public health "win" if rising pot consumption deters heavy drinking, which does much more societal and personal damage, Kleiman said.
7. Unreliable data and hype
In the lead up to marijuana legalization, there have been a lot of predictions about just how big the market for the drug could become. A widely circulated study forecasted that legal marijuana will be an $8 billion industry by 2018. Another calculation estimated that 175,000 jobs have already been created by marijuana. However, Kleiman cautions that its too soon to be making grand predictions about the ultimate size of the market, especially because he thinks the price of pot is likely to collapse.
"A lot of this is just around fleecing the [marijuana] investors," Kleiman said. "But it is completely plausible that markets would be that large."
For now, we must just wait and see how the experiment plays out in Washington and Colorado.
"The doors are open, that's all you can tell," Kleiman said.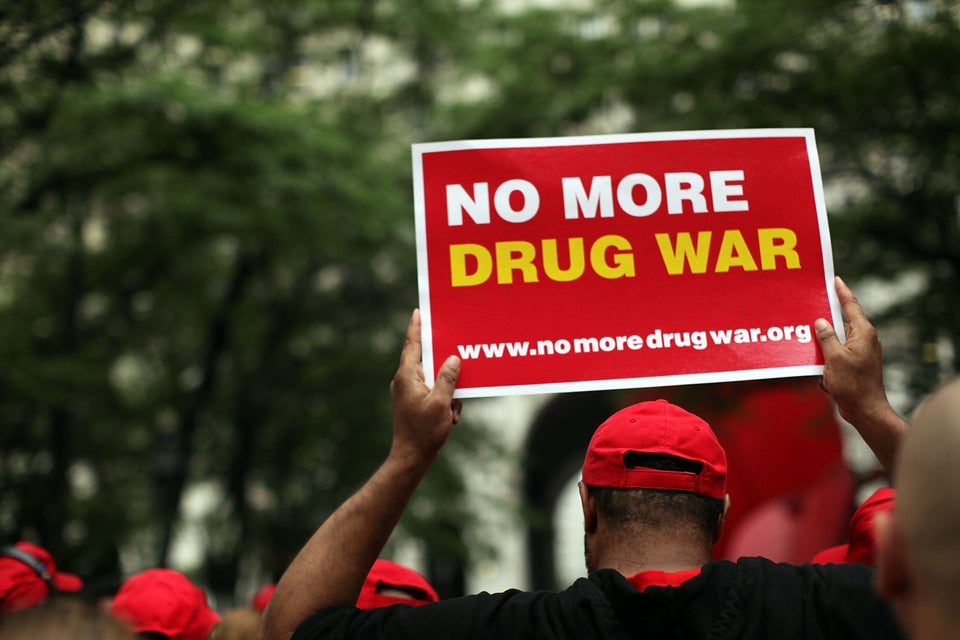 27 Reasons Why The U.S. Shouldn't Lead The War On Drugs
Popular in the Community