Sister Kate is a rebel with a cause.
The 59-year-old self-described "nun" embraced a life of activism and service to the planet following a difficult divorce and dramatic career change in 2009. Sister Kate, whose former name is Catherine Meeusen, left the corporate consulting firm she founded and moved to California to enter the emerging marijuana industry as the owner of a nonprofit collective delivering cannabis to the seriously ill.
"The business came out of necessity" following her divorce, she said. "Then the business became a calling."
In 2011, Sister Kate was emerging as an activist outside of the progressive cannabis industry. That year, she began referring to herself as a nun in protest of new nutrition standards from the U.S. Department of Agriculture that allowed pizza sauce to be considered a vegetable, which were later adopted into a House agriculture appropriations bill despite objections from then-first lady Michelle Obama.
"That year, Michelle Obama tried to talk to Congress about how unhealthy our children are," she recalled. "The Congress intentionally decided to show contempt for an intelligent black woman. They convened to declare pizza sauce a vegetable. When Congress declared pizza a vegetable, I declared myself a nun."
"When Congress declared pizza a vegetable, I declared myself a nun.""
Others took notice of her flair for activism and encouraged her to participate in the Occupy Wall Street movement as "Sister Occupy," which she did, attending protests in a habit and long black dress.
Sister Kate told HuffPost that assuming the "nun" identity was not simply a middle finger to a government falsely declaring one thing as another, but a nod to images she'd long associated sisterhood and radical activism.
"The last time we had an awakening in America, which was when I was a young girl, you could see the priests and the nuns and the clergy and the monks walking with Martin Luther King Jr.," she said.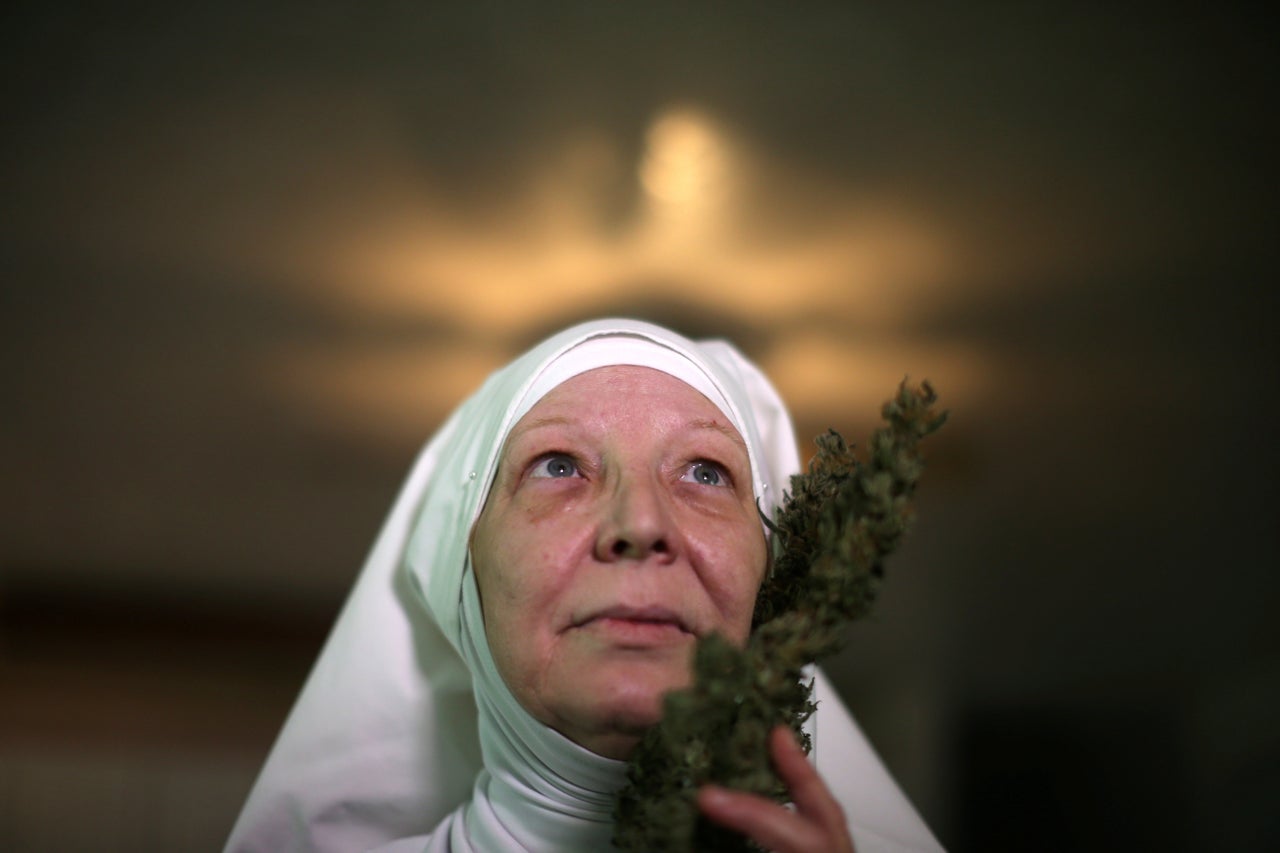 Sister Kate transitioned her nonprofit collective into a business in 2014. The company allowed her to blend her cannabis industry expertise, deep personal commitment to sustainability and herbal medicine, and reverence for sisterhood and women's connection to the earth.
"Sisters of the Valley" was born when Sister Kate began to employ "sisters" in 2015 ― women who, like her, believe in the healing powers of the plant and share a desire to live and work communally.
The Sisters of the Valley work on Sister Kate's farm Merced County, California, where they create a variety of cannabis and herb-infused products. Members wear habits they fashion themselves and long dresses or skirts. Nine are currently working on the farm, and four live there. There are additional members in New Zealand and Toronto.
None are ordained in any official religious sense or part of any religious order, though Sister Kate said a former Catholic nun had recently joined the group.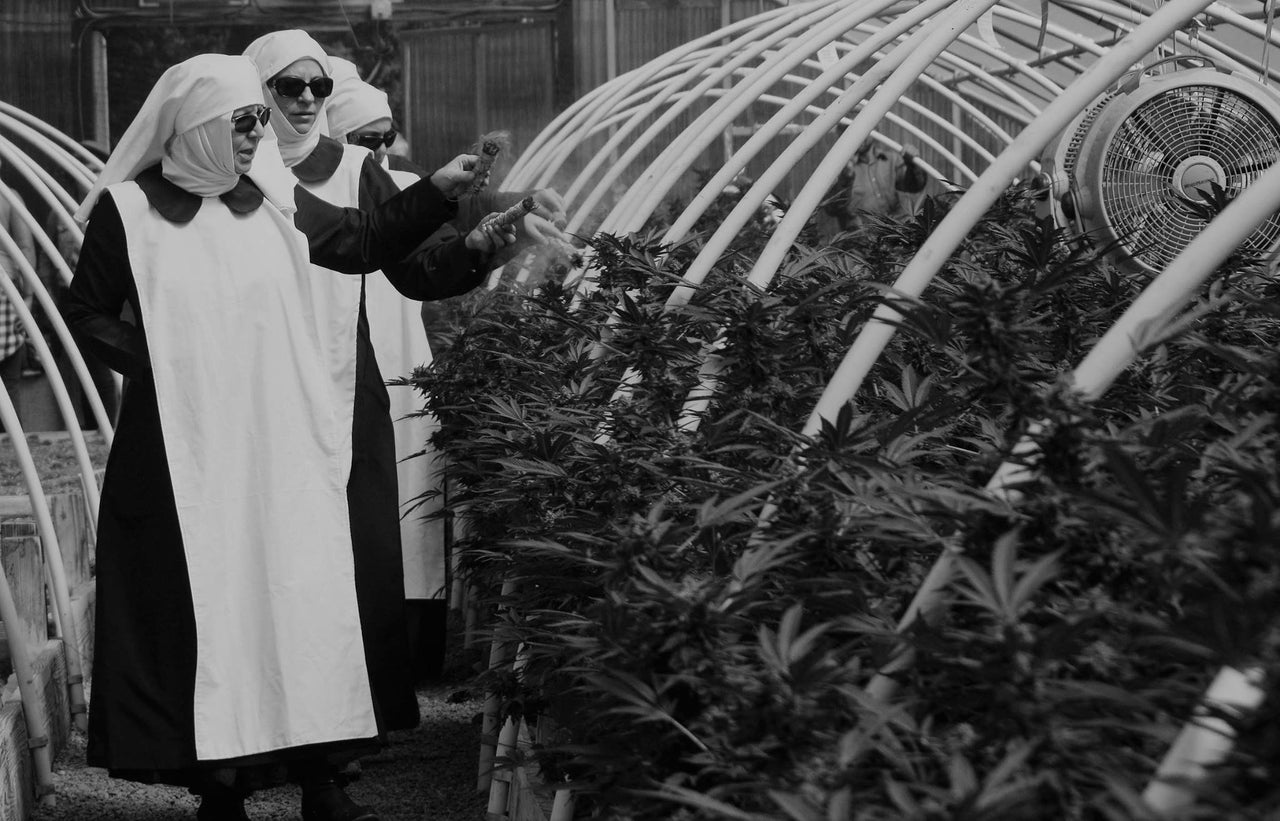 The Sisters of the Valley see themselves as a contemporary reimagining of the Beguines, an ancient order of female healers founded in the 12th century who lived communally and created herbal medicine, for which some of them were burned at the stake.
The Beguines' herbal medicine was stigmatized during the dark ages and eschewed for more aggressive methods, such as leeches, that history would remember as crude and needlessly violent, Sister Kate said.
In 2018, the Sisters of the Valley work with cannabis medicine, the stigmatization and criminalization of which, they believe, has oppressed its healing power.
Unlike their Beguine ancestors, the Sisters of the Valley do take vows. "Not a vow to an order or a God, but vows of lifestyle," Sister Kate said.
"We don't believe in a vow of poverty, but we do believe in living simply. We take a vow of chastity, but that just means privatizing our sexuality. We have a vow of obedience to the moon cycles, we have a vow of service to the people," she said, adding that such service includes "our medicine-making and educating our communities on CBD and the non-psychoactive elements of cannabis."
The Sisters of the Valley make products such as balms, tinctures, oils and soaps. They're sold on the website "Sisters of CBD" and shipped nationwide.
They once sold their products on Etsy, but were shut down for violating the company's drug policy.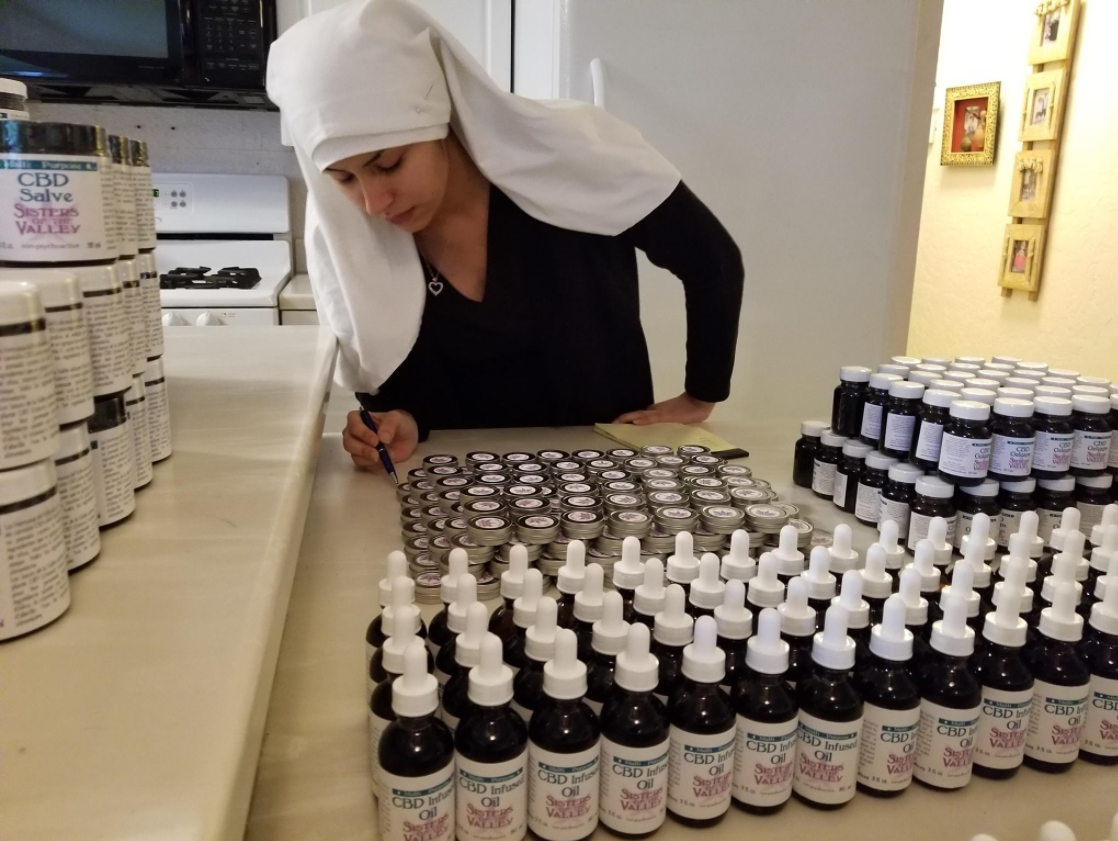 Products are created in strict adherence to the moon cycle, through which the Sisters believe they are imbued with enhanced healing powers. A ceremony on the new moon marks the beginning of a new medicine-making moon cycle, which lasts about two weeks, Sister Kate said.
"We actually patented rituals we would have been burned at the stake for a hundred years ago," she went on.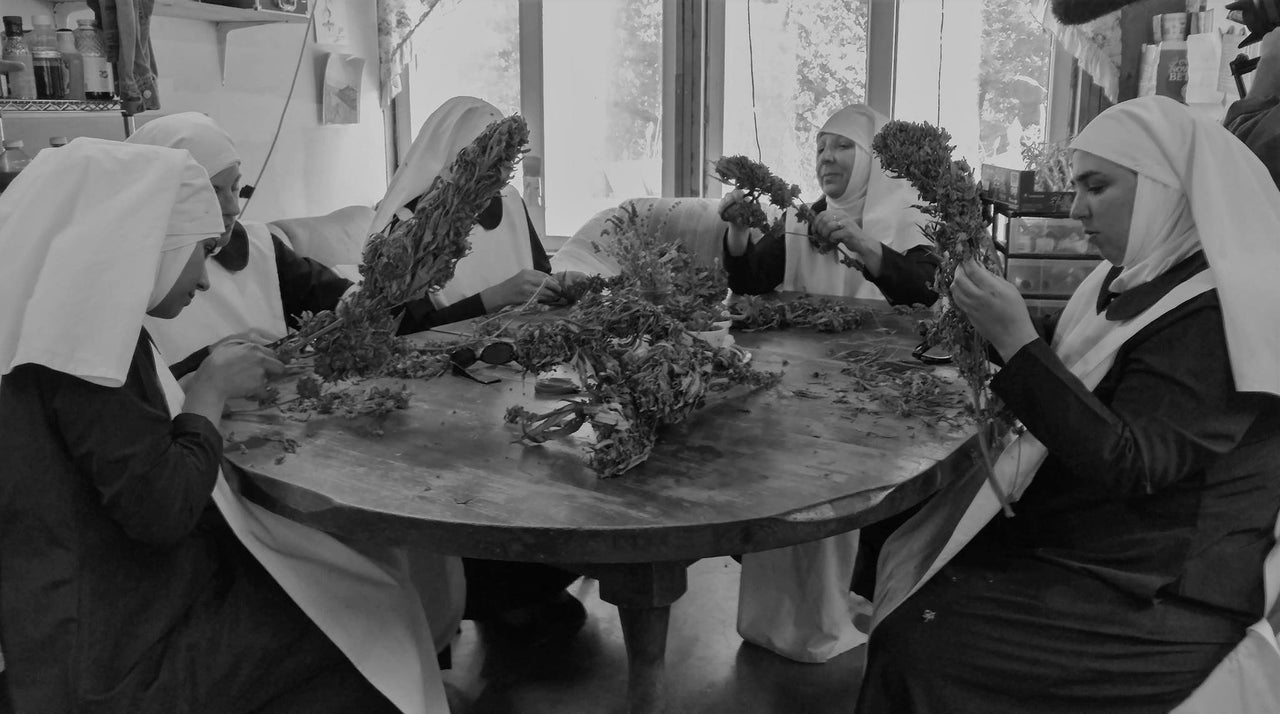 The Sisters' strict adherence to the moon cycle is anything but a gimmick. Due to wholesale demands, they've started making products after the observed moon cycle. But because they believe so intensely in the enhanced healing properties present during those two weeks following the new moon, they offer products made outside of the time frame at a discount.
Women who are interested in becoming sisters will work with the group for a period of at least two years, after which "they will either ask to be made a sister or we will ask them if they would like to be a sister," Sister Kate said.
"It's very organic. Like the Beguines, if it doesn't fit right, you let it go graciously and gracefully. We will not allow any kind of transition from in or out to be taken with bad energy. It's got to be an elegant dance."
The starting wage is $14 an hour, and employees are paid for their time participating in activist and progressive political activities. The sisters take a "vow of activism to devote a few times each week to progressive causes in the local community," Sister Kate said. "We believe cannabis is best locally grown and locally consumed, and politics is best locally grown and locally consumed."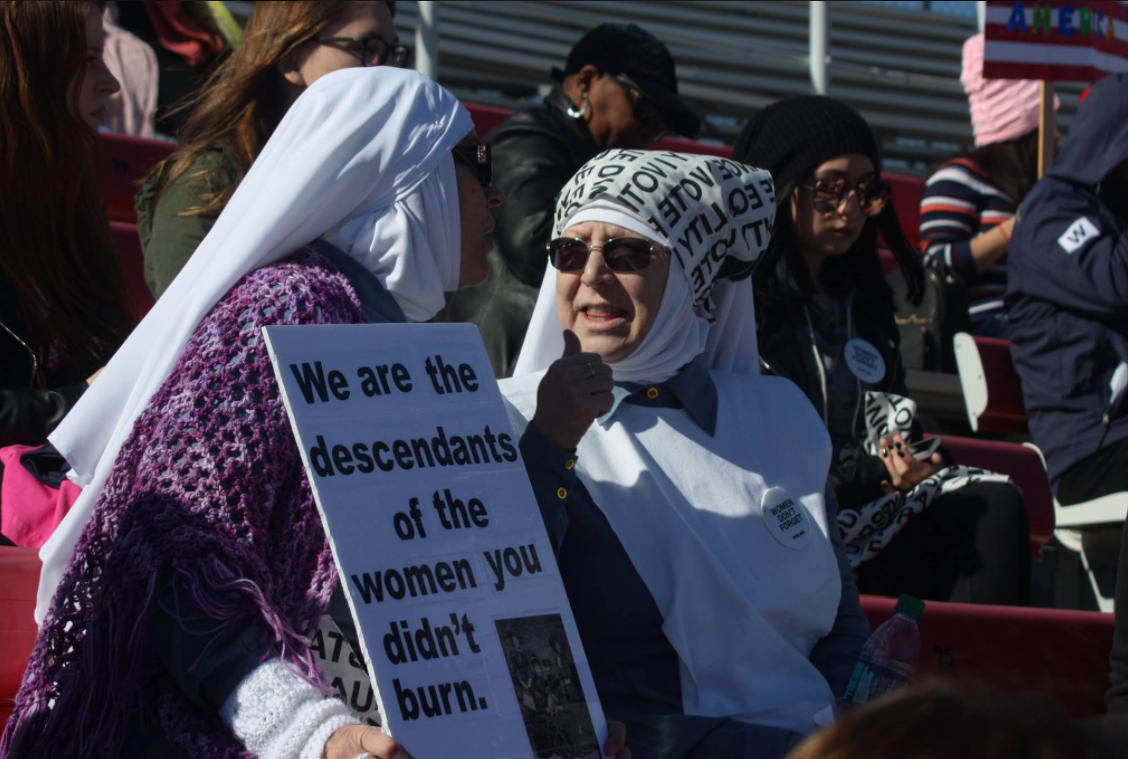 Sister Kate is thrilled by the women-led activism in marijuana reform and beyond, especially given her background in traditionally male-dominated businesses at a time when "the only way you could be in a group of empowered women was if you were selling Mary Kay or something," she said. Cannabis, she said, "has drawn an army of strong, compassionate and sensitive women to me."
"The strength I see now, women standing up to injustices ― it's incredible," she went on.
Though Sister Kate is among the more recognizable faces in cannabis circles, she noted the influence of black women in growing the cannabis space and creating conditions for a more equitable industry.
"Their ancestors had to hide this. Our ancestors demonized it," she said. "It's their medicine, and they deserve to be at the forefront. "
When asked what she would say to lawmakers opposed to marijuana legalization, despite growing evidence of the plant's medical value, Sister Kate says she has "very low tolerance for that kind of ignorance for people under 40."
"If you are under 40, I say, you're far too young to have an attitude about this. That means you haven't read a book. You haven't studied this [plant]. You're just showing us your ignorance. Please, leave my farm," she said. "We're more tolerant of people over 50," she joked.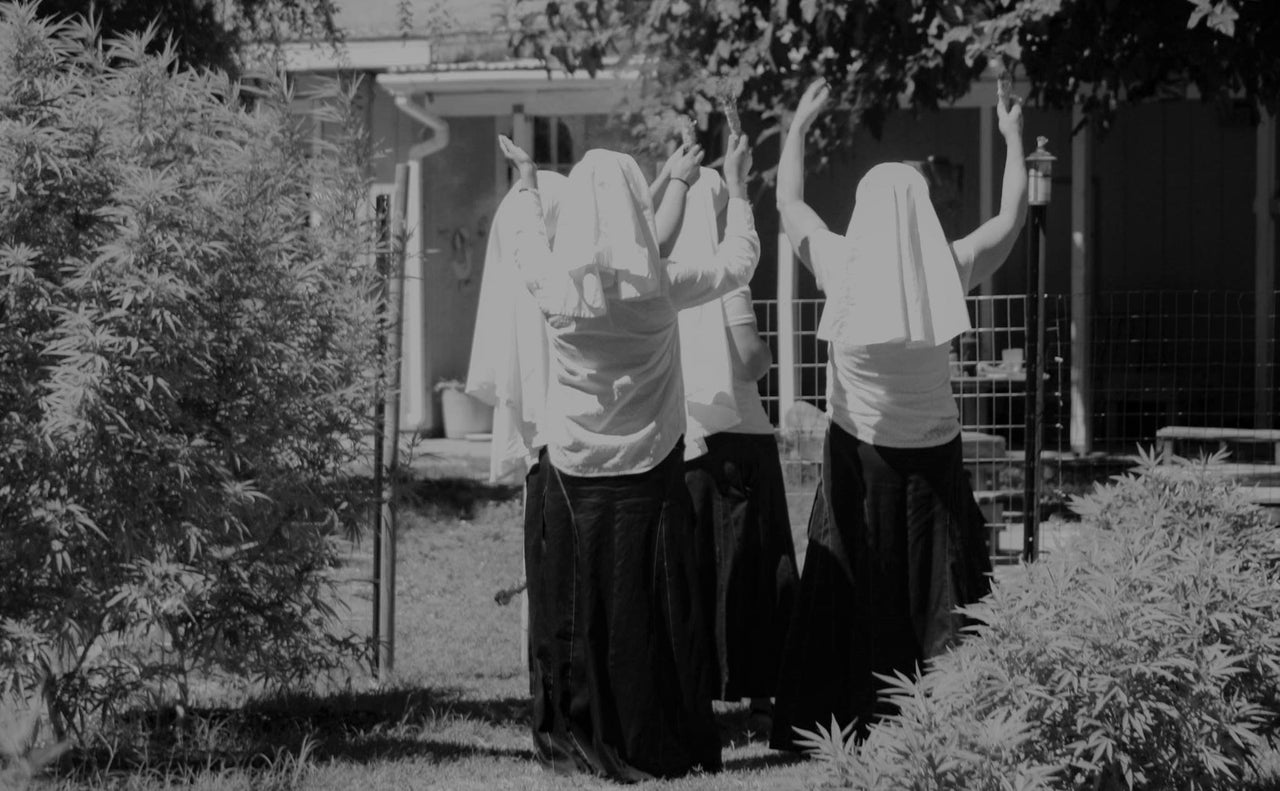 Sister Kate said the Sisters of the Valley have been described as an "ecofeminist religion" ― a designation she doesn't mind. For the most part, the Sisters of the Valley, like many of us, are simply trying to be better to the earth.
"We're a bit ashamed that we are curing our cannabis in Tupperware and Ziplock bags," she said, lamenting their use of plastics instead of woven hemp.
"We've also been failing at veganism for a few years, so we're trying a compromised program," she said. "It seems to be working out much better."
CORRECTION: A previous version of this story misstated the century the Beguines order was founded.