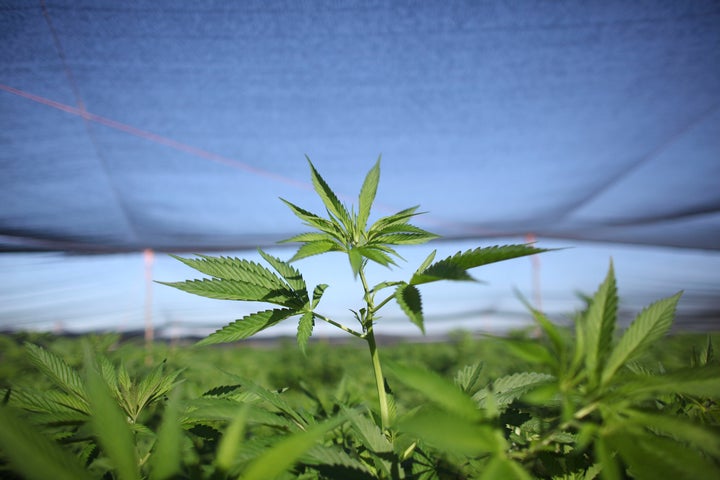 WASHINGTON -- The largest medical marijuana dispensary on the West Coast has opened its doors to a reality television close-up.
The show, "Weed Wars," debuts Thursday on the Discovery Channel. The four-part series will take a closer look at Harborside Health Center in Oakland, Calif., where a spirited cast of characters -- including Steve DeAngelo, the center's pigtailed co-founder and executive director -- will offer viewers an inside look at the considerable struggles and day-to-day routines of operating the dispensary.
"What 'Weed Wars' is really, is a window," DeAngelo said. "We're opening up on our world. Viewers will have the opportunity to meet myself, my family, our staff, our patients, our growers, and really get a look into our lives. There's nothing contrived about it. Nobody's taken out of their usual routine and put into extreme circumstances to see how they'll react. It is really a reality, reality TV show."
One episode focuses on a staff member whose mother is not terribly happy about her son's decision to go to work in the medical cannabis industry. Another explores the finer points of the center's tax-bill fights. But the absence of sexier media material, like say, screaming matches or torrid affairs, is not a coincidence.
"A lot of people approached my brother about reality TV shows," said Steve's brother Andrew DeAngelo. "About 10 different producers, and it took us a long time to find one that we trusted and that we believed would tell our story in a fair way that we wanted it to be told and wasn't going to spin it in a 'Jersey Shore' kind of direction."
The show comes as federal prosecutors are launching an attack on medical marijuana shop owners, shuttering multiple state-licensed marijuana dispensaries that have heretofore been taxed and regulated by local government. Last month, Harborside lost a high-stakes battle with the Internal Revenue Service, which ruled in conjunction with the crackdown that pot clinics cannot deduct operating expenses from their tax returns. Harborside was informed it owed $2.5 million in taxes, a full $2 million more than the 83,000-member dispensary actually paid.
The brothers acknowledged they could not have known the show's debut would coincide with the federal government's ramped up enforcement.
"When we agreed to do this show a year ago," Steve DeAngelo said, "we didn't know that the federal government was going to decide to reverse their policy on medical cannabis. And at that time the federal policy was that if you were in compliance with the law, then you would be not subject to federal prosecution. Now, a year later, we're living in a much different world."
While the current political climate will undoubtedly pique viewers' interest, there are of course significant risks associated with the show.
"We are very concerned about what's going to happen when the federal government sees the show," Steve DeAngelo said. "We hope that our honesty in showing who we are doesn't turn into a liability."
While it's certainly not the first marijuana-themed reality TV show, and not even the first to feature a Bay Area dispensary, the brothers said they hope viewers will use the opportunity to take a serious look at drug policy in America.
"There's so much stigma and misconception and stereotypes about medical cannabis people," said Andrew DeAngelo. "'Weed Wars' is gonna blow the lid off of all of that."
WATCH a preview of 'Weed Wars' below:
Calling all HuffPost superfans!
Sign up for membership to become a founding member and help shape HuffPost's next chapter