Thursday is supposed to be all about turkey, but Wednesday is apparently all about THC.
Cannabis industry insiders are predicting a sales high as pot smokers stock up on supplies before the Thanksgiving holiday.
Shiran Shiravi, the director of consumer communications at Eaze, a company that delivers cannabis products in California, expects to handle nearly double the doobie deliveries of a typical Wednesday, based on past results.
"Last year, Eaze saw a 98 percent increase in deliveries on Green Wednesday compared to a typical Wednesday in 2017," Shriavi told HuffPost by email. "We expect this year's holiday week to have a similar spike too, especially since so many Americans are becoming more open to cannabis consumption, particularly in California since legalization in January."
That spike comes with a risk of shortages, especially in states like Massachusetts, which on Tuesday will become the first state east of the Mississippi where pot is legal, according to the Boston Globe.
Sam Barber of Cultivate, a dispensary in Leicester, told WCVB TV it's possible that demand will initially outpace the supply.
"Obviously there is an immense demand, and we've been preparing for a while to help meet this. But, again, we can't make any guarantees about how long our supply will last," Barber said.
Some industry insiders say shortages and long lines at dispensaries are possible even in states like California where marijuana has been legally available since the first of the year.
Jessie Gibson, the co-founder and VP of Marketing for Greenery Map, a cannabis search engine and app, says shortages are a fact of life in his business for the short term.
"We are seeing shortages every day these days as the interest continues to grow, and as cannabis sheds its stigma," he told HuffPost by email. "I think that the extent of the shortages will continue, but it will be market specific. Somewhere that is recently legal doesn't have the same supply as let's say California, but the demand will be very high.
"I imagine that we will see these shortages for a number of years while the producers catch up with the ever-growing demand."
Others like Hannah Davis of Mammoth Distribution, which distributes cannabis products all over California, believes retailers are prepared for the lift in sales.
"We expect sales to double this week, but we're seeing our retailers stocking up so, hopefully, it's not an issue," she said. "I do expect people to make larger purchases to share with friends."
And what are they sharing?
Dennis Hunter of Cannacraft, a California-based brand of medical cannabis products, says he's seeing high sales in "discreet" cannabis products like edibles and soft gels that can be consumed under the radar at family functions.
"Thanksgiving is a mixed bag of emotions; some customers are looking to cannabis for stress relief during the busy holiday and others are in the giving spirit and looking to share products they love with their loved ones," Hunter said.
But with great pot comes responsibility. There is the risk that some people might overindulge, especially if they aren't used to being stoned, according to Rosie Rothrock, VP of Marketing at Caliva, a San Jose based retailer.
"Start low in dosage and go slow," she advised. "Patience is the key to enjoying cannabis and finding what's right for you!"
Although people have been smoking marijuana for decades, having it be legal at Thanksgiving time could present some unintended consequences, according to Dr. Juli Crockett, the director of compliance of MMLG, a Los Angeles-based cannabis consultancy that advises clients on licensing, compliance, investment and business planning.
"The real question is, with a rise in cannabis sales for Thanksgiving, will we see a decrease in leftovers?" she said.
Support HuffPost
The Stakes Have Never Been Higher
Related
Before You Go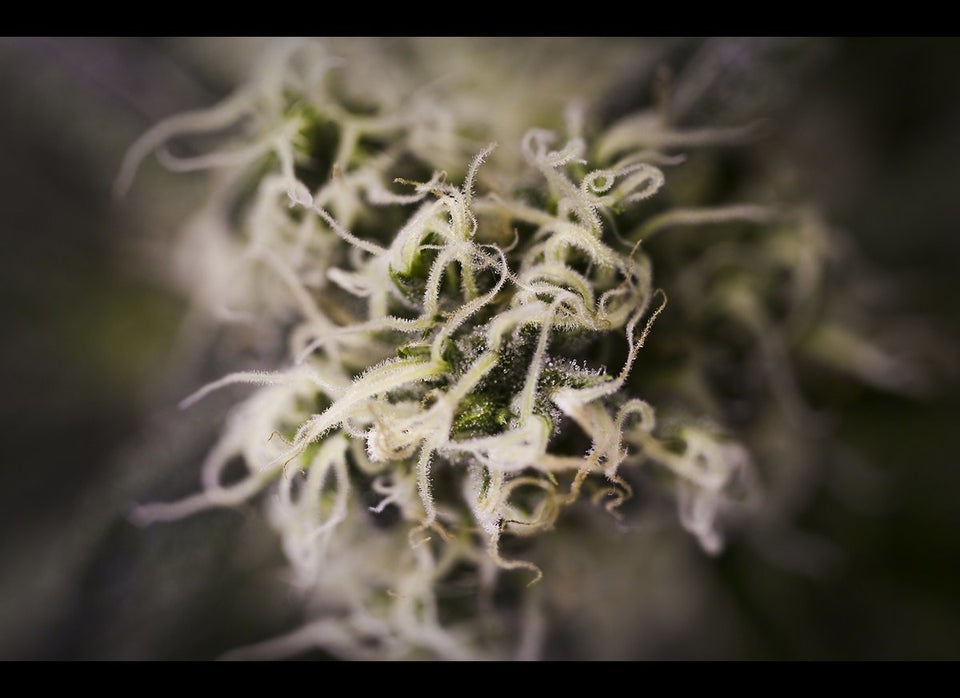 Marijuana Porn
Popular in the Community