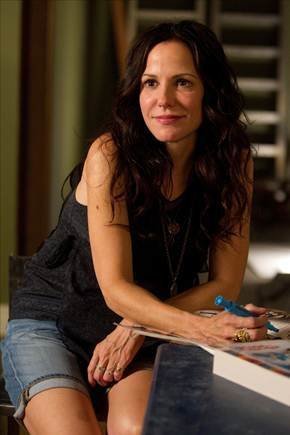 Showtime is gearing up for more Mary-Louise Parker and Matt LeBlanc this summer. The network has announced that the season premieres of "Weeds" and "Episodes" will air on Sun., July 1.
Parker will return with her Golden Globe-winning portrayal of the anti-suburban housewife Nancy Botwin on "Weeds." Based on the Season 7 finale -- which ended with a gunshot disrupting a picturesque dinner scene -- the upcoming eighth season should be filled with surprises. Season 8 (which could be the last for "Weeds") will have 13 half-hour episodes.
Former "Friends" star LeBlanc took home a Golden Globe for his performance in "Episodes." On the show, he plays a fictional version of himself. The upcoming second season should be interesting considering in the Season 1 finale, things were simultaneously falling apart and coming together with faux-Matt's personal and professional lives, respectively.
Both "Episodes" and "Weeds" ended on a low note in their previous seasons in terms of ratings.
Tune in to the season premieres of "Weeds" at 10 p.m. ET and "Episodes" at 10:30 p.m, ET on Sunday, July 1.
Popular in the Community