Shout out to my teammates: Tian Feng (farewell!), Forrest Funnell, Meg He (welcome!), Leo Markel, and Ed Preuss
Thinking back to Day 1 of our supposed 10,000 mile road trip, when our vehicle - good ol' Betsy - unexpectedly broke down, we had to toy with myriad possibilities of how we could make it to Russia (Mongolia suddenly seemed too far-fetched). Would we ditch our lemon and get a rental all the way from Lille, France to Russia, or use a public transportation system? Luckily, those scenarios turned out to be unnecessary once our vehicle was fixed and Russia became a reality a couple of weeks later.
Excellent, because I really did not want to miss St. Petersburg.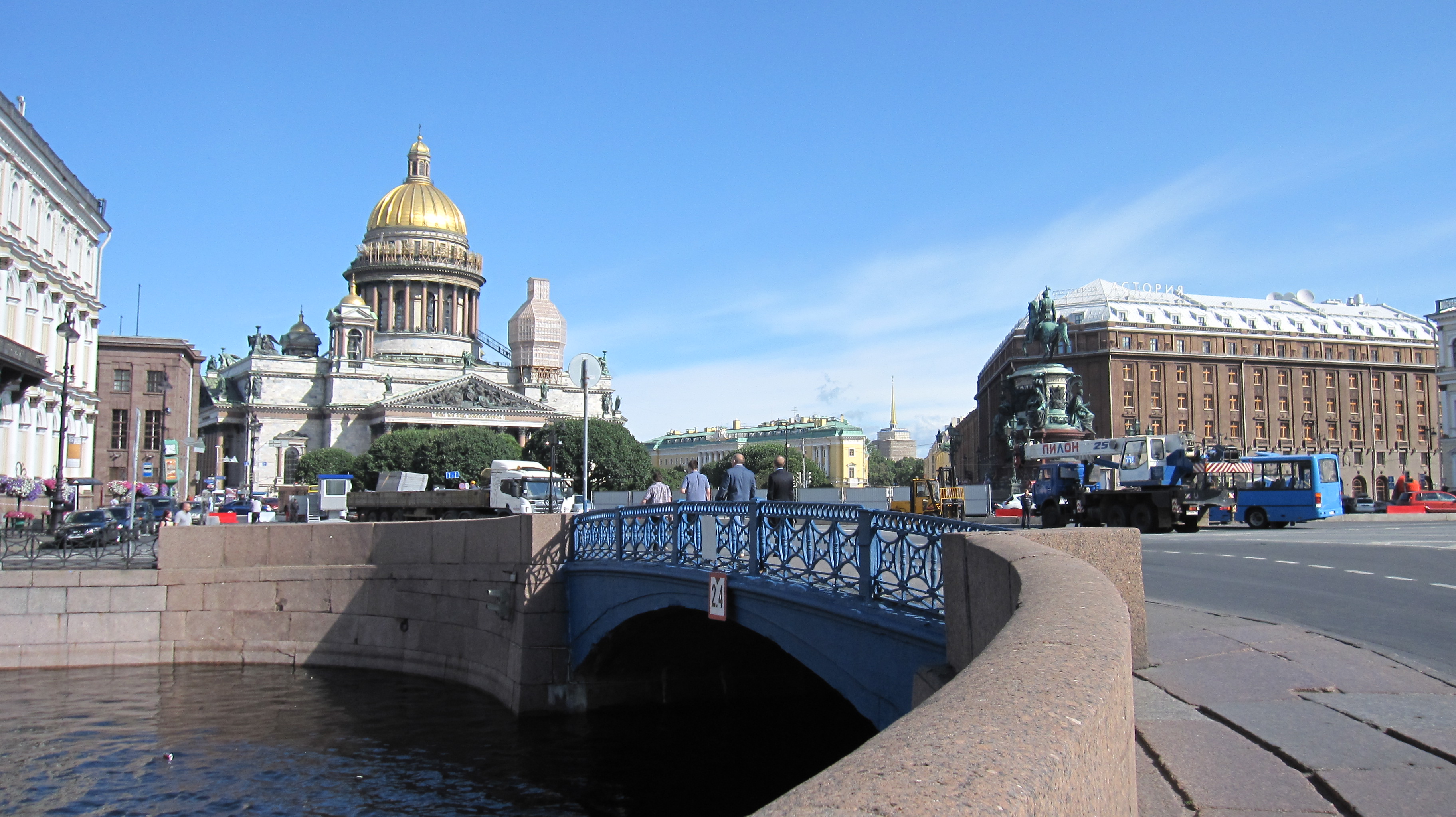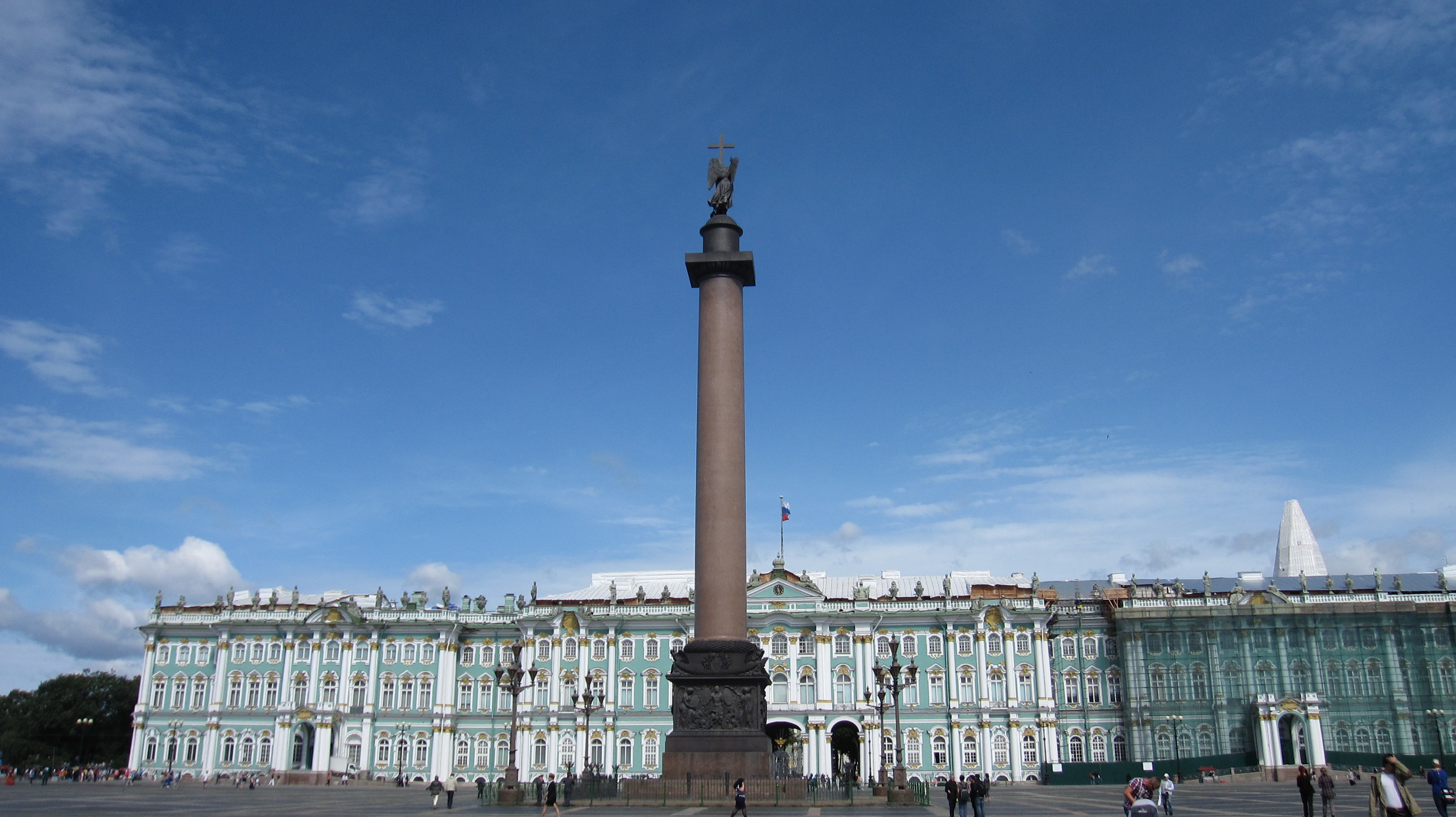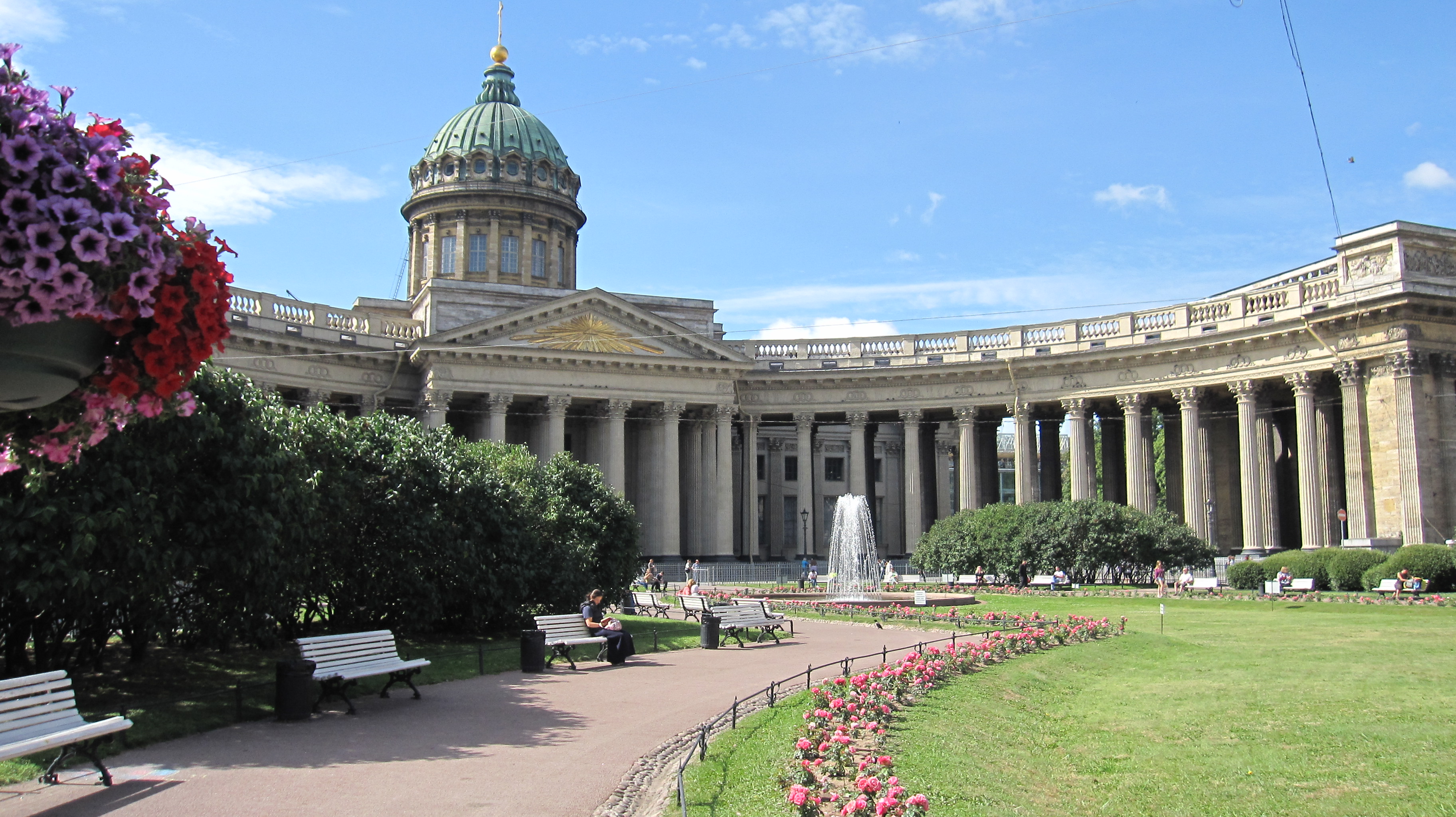 Top of our list in St. Petersburg, besides gawking at the decadence of it all, was to visit the Hermitage and Winter Palace. The Hermitage houses thousands upon thousands of precious artifacts, and it is justifiably a preeminent attraction in St. Petersburg with a collection rivaling the Louvre. Given the impossibility of treading all of the hallowed hallways in effectively just half a day, I chose to focus on the sections concentrating on Russian culture and the palace interiors. Although I will mention that it was difficult to keep your attention on the portraits and landscapes, when your eyes would constantly flick to the gilding and the overall outlandish amount of ornamentation. The opulence will catch your breath.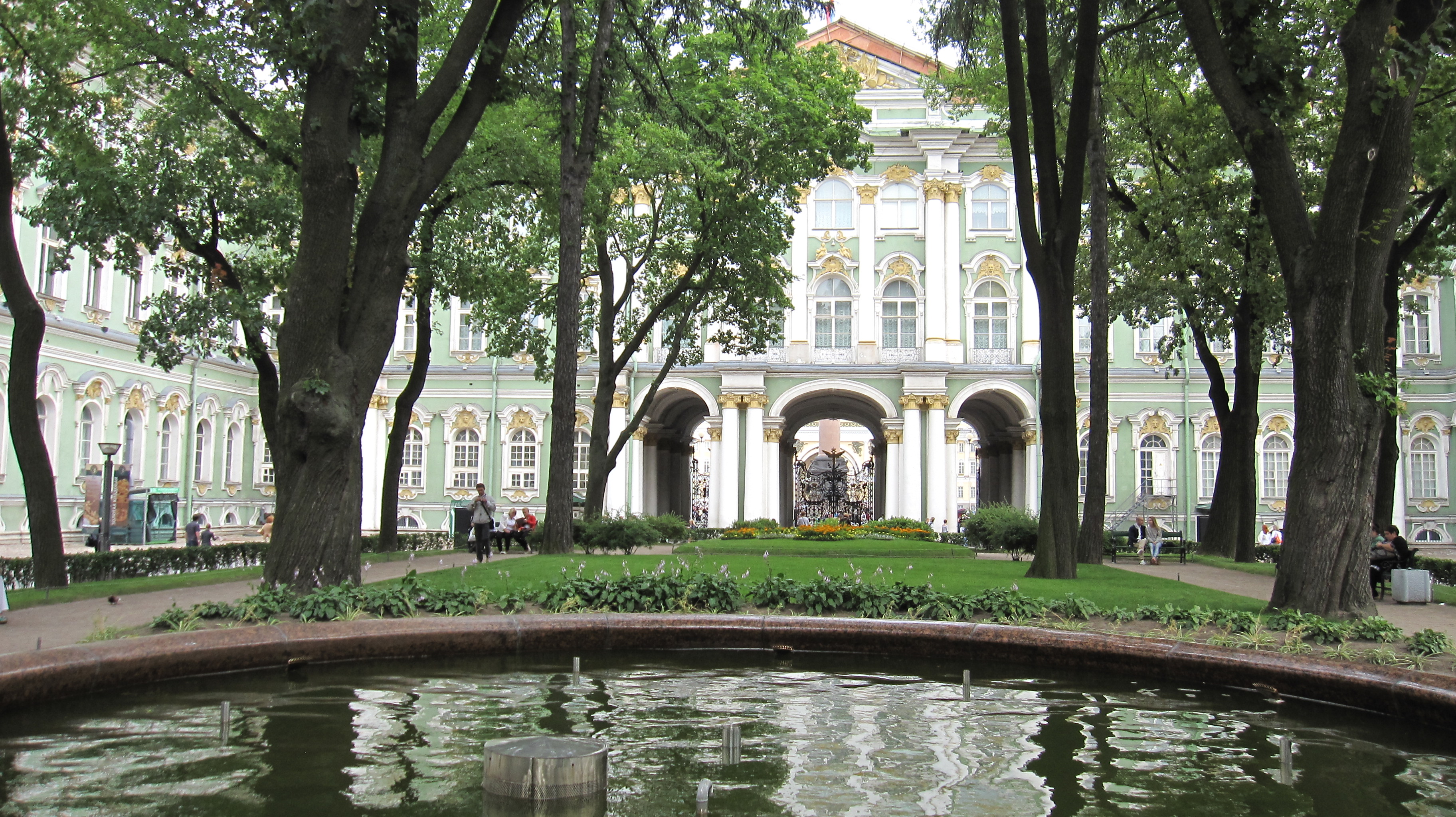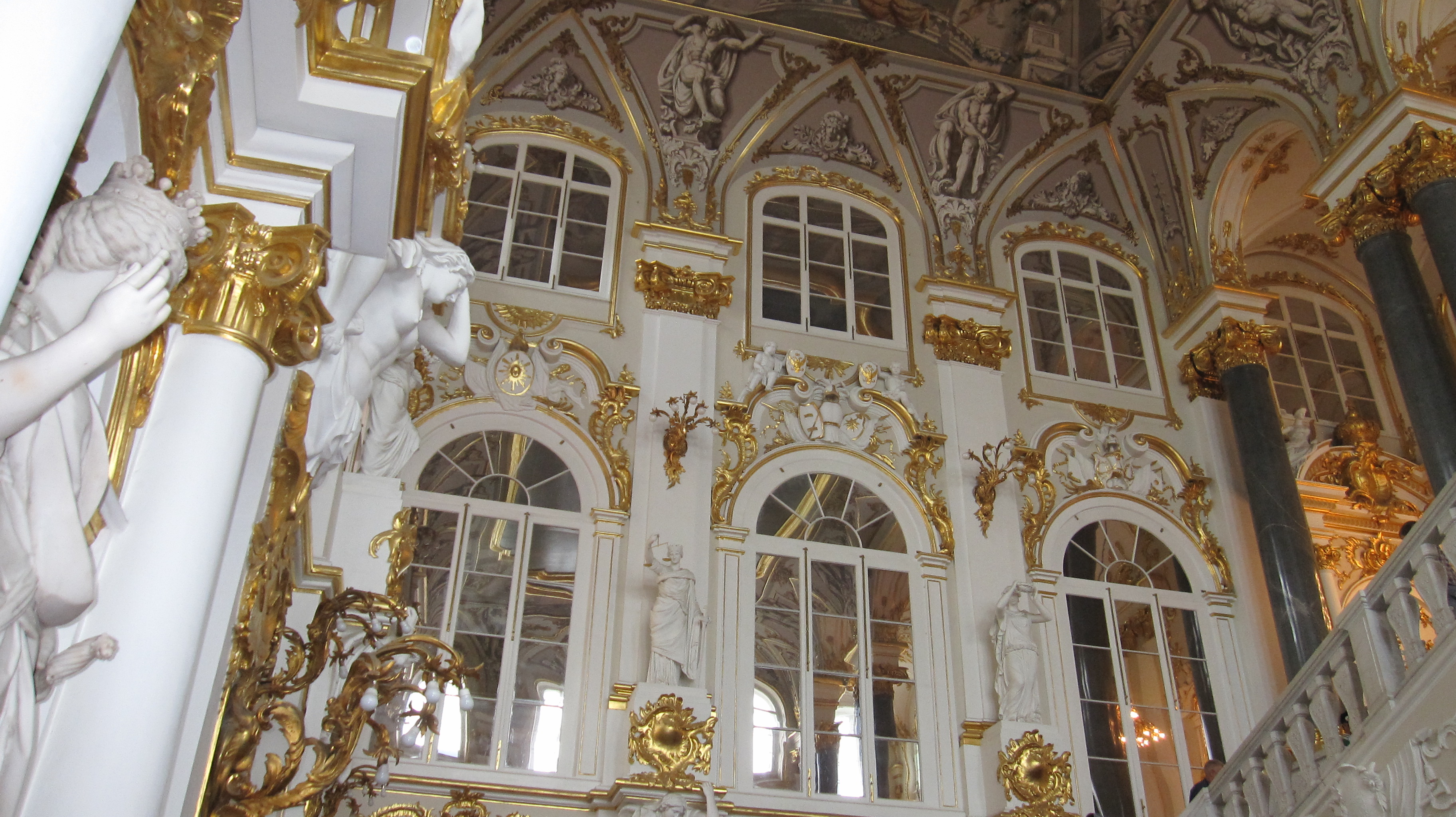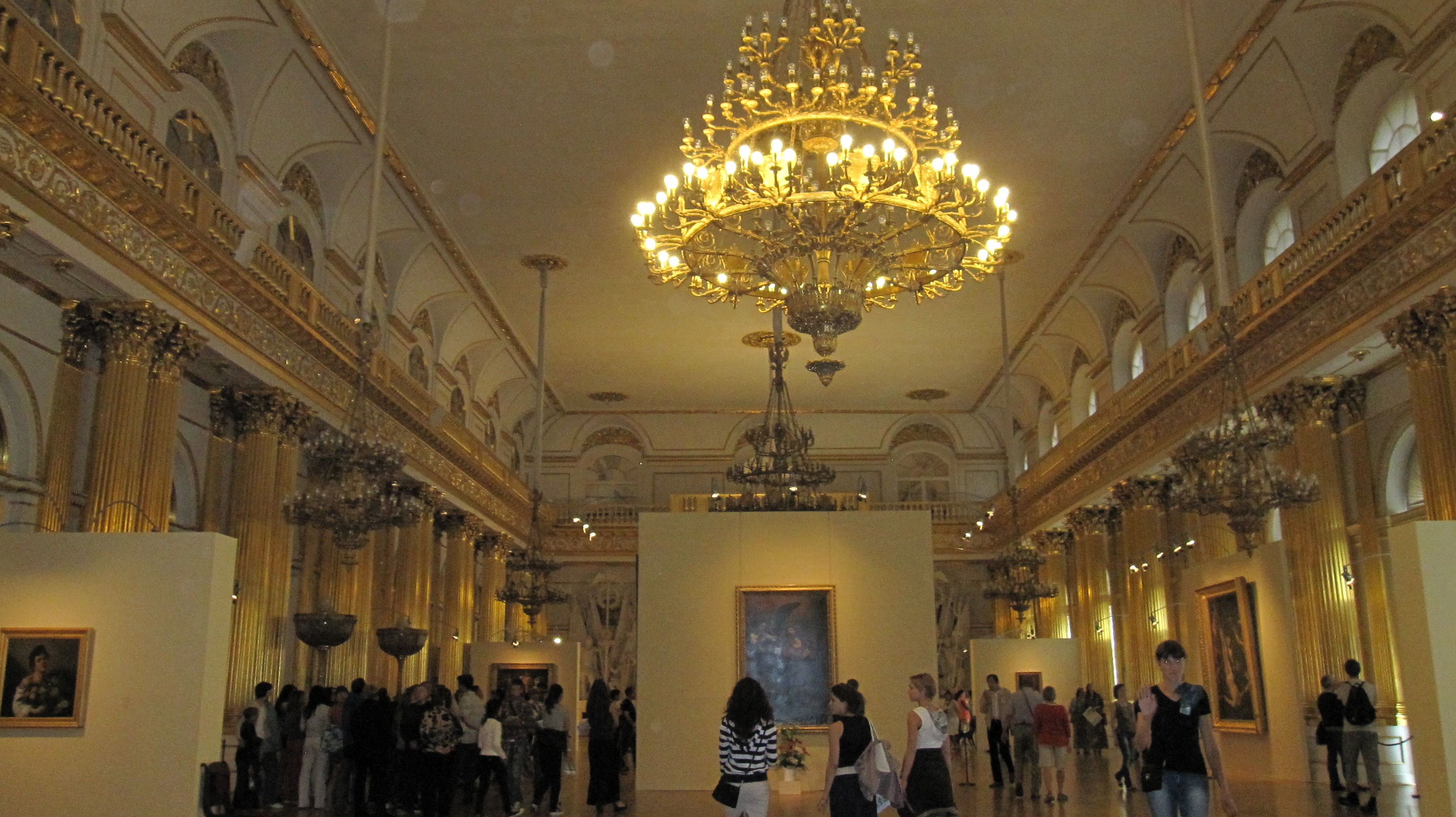 Walking around the city itself was a treat, and St. Petersburg would be decidedly a pleasant place to live with all its picturesque places and interesting sights, if it weren't so darn expensive. We surprisingly stumbled across a bubble tea place, and I got to drink in the streets, as well as get my sugar fix.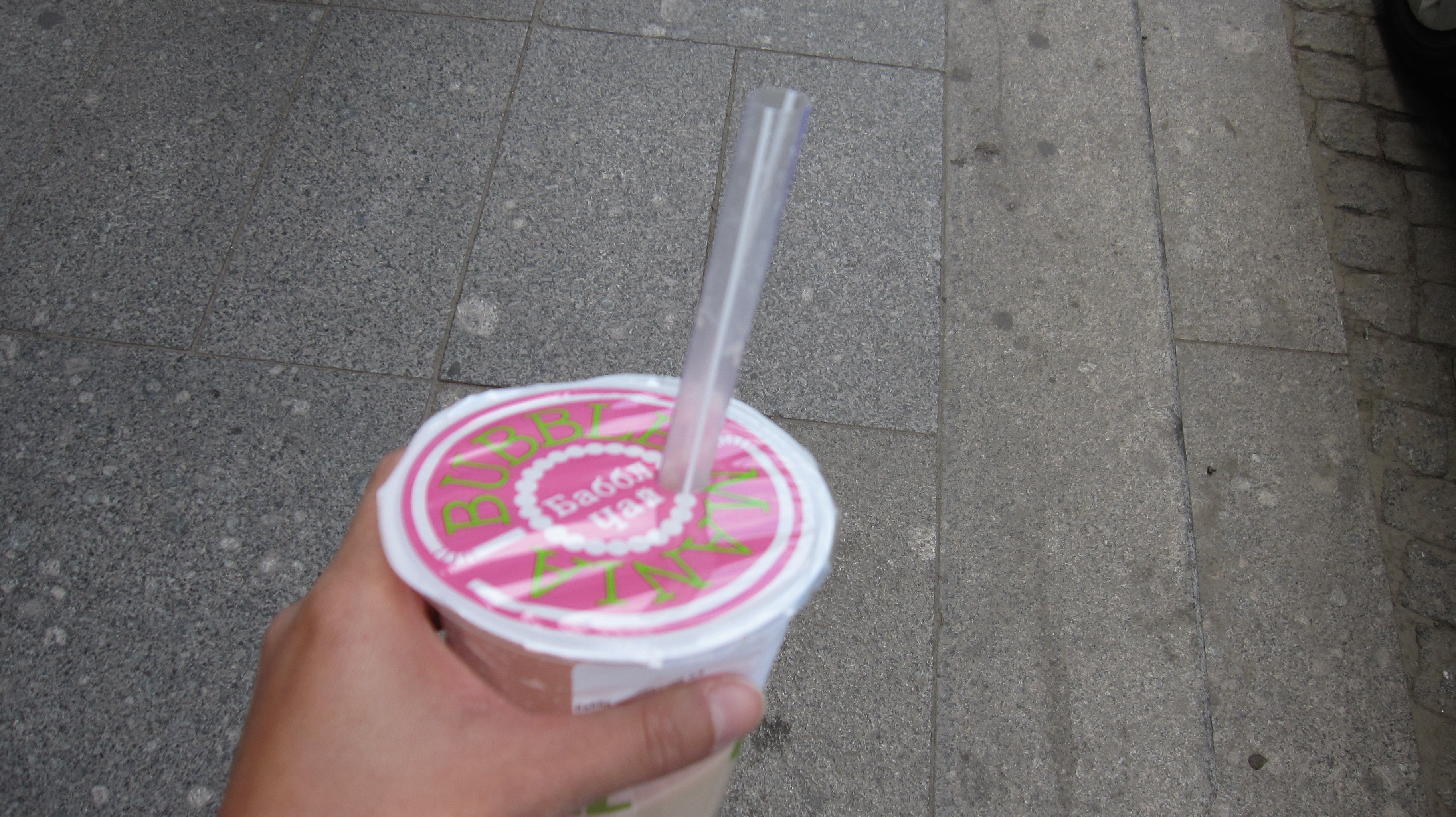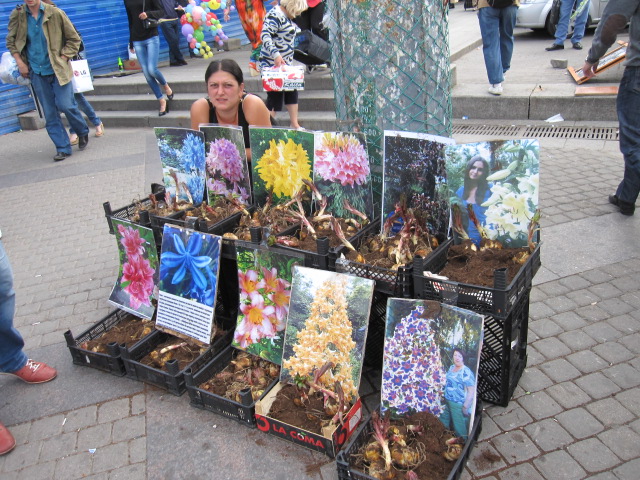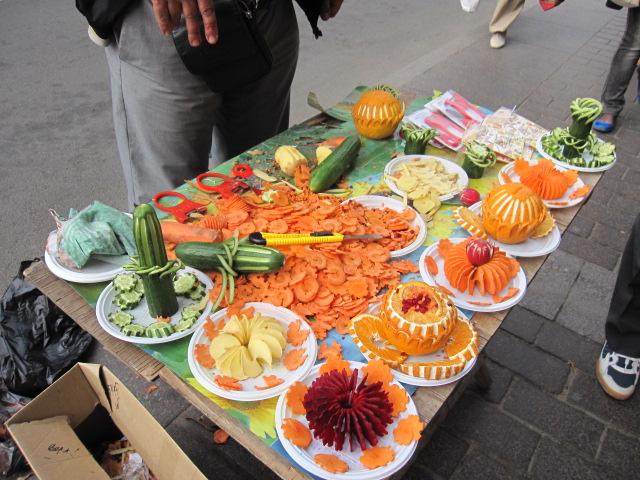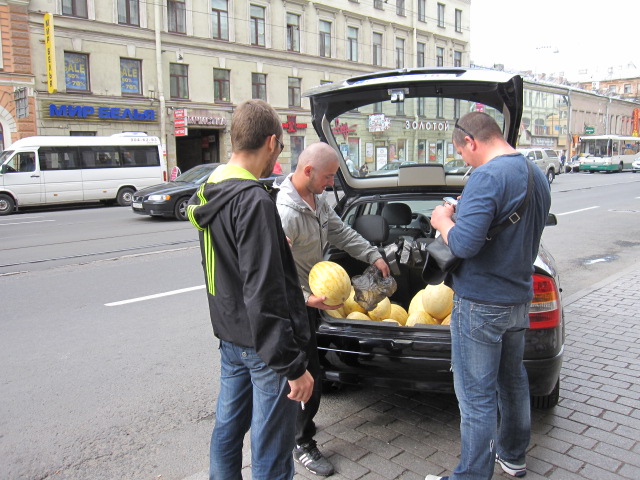 We also visited the Peterhof palace complex and gardens, otherwise known as the "Russian Versailles." Peterhof was a short drive outside of St. Petersburg proper, but it felt like you were being transplanted into a different century. It definitely feels like an escape from the real world. The gardens are immaculate, the fountains spout wonders, and the palace is still spectacular. In fact, I found Peterhof to be much more rigidly maintained than the Hermitage. While the Hermitage was shockingly humid (what about those antiquities?), Peterhof actually seemed to be temperature controlled, and rather than having free reign to roam the palace, people were tightly ushered from room to room on clear pathways marked by velvet ropes with strict matrons watching your every move. At the Hermitage, I felt guilty having my attention to the masterpieces diverted by the spectacular setting, but at Peterhof, delighting in the interior design was exactly the prescription.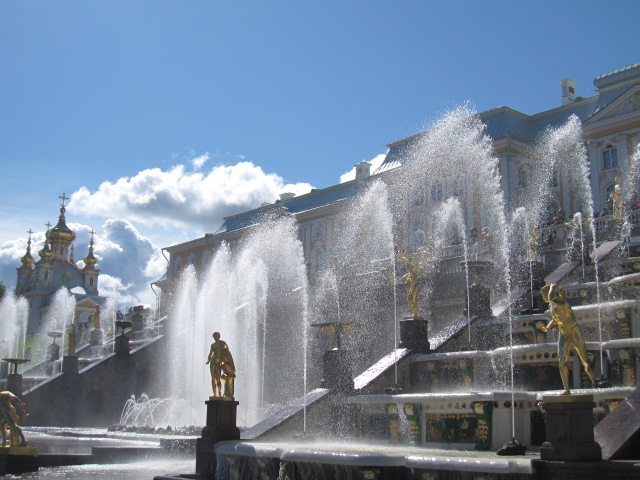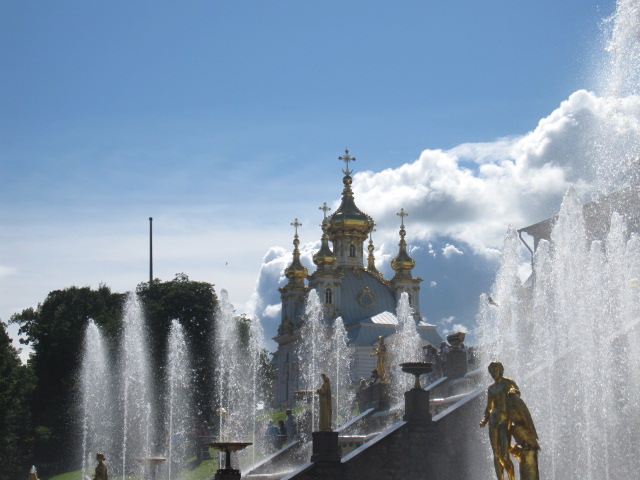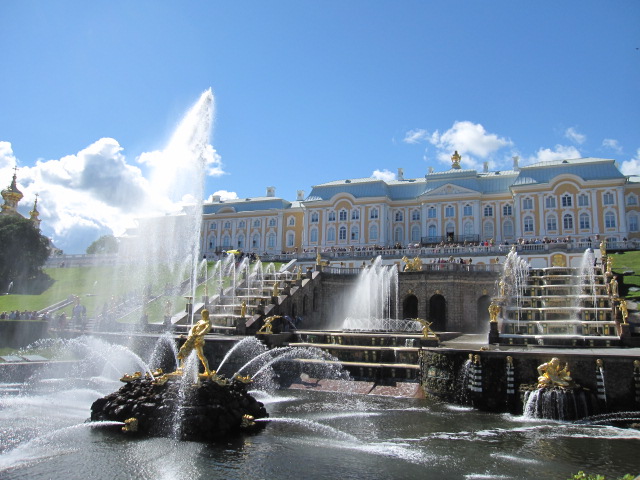 A little tip - there is a Georgian market just a few kilometers off from Peterhof and it makes for a great rest stop with access to fresh fruits, dried goods, and delicious cheesy breads. There are few things more satisfying than Georgian khachapuri after a day of walking around and working up a ravenous appetite.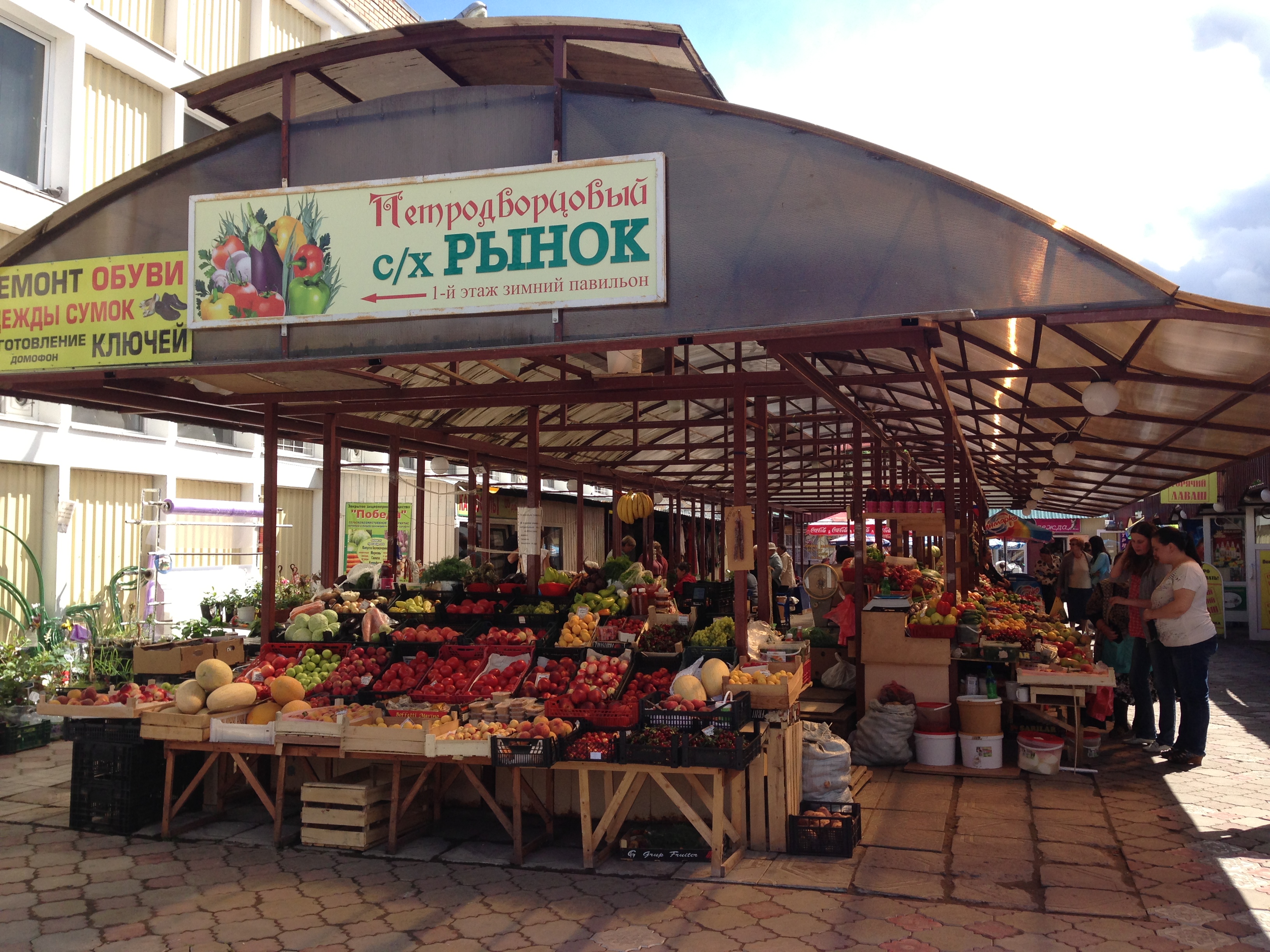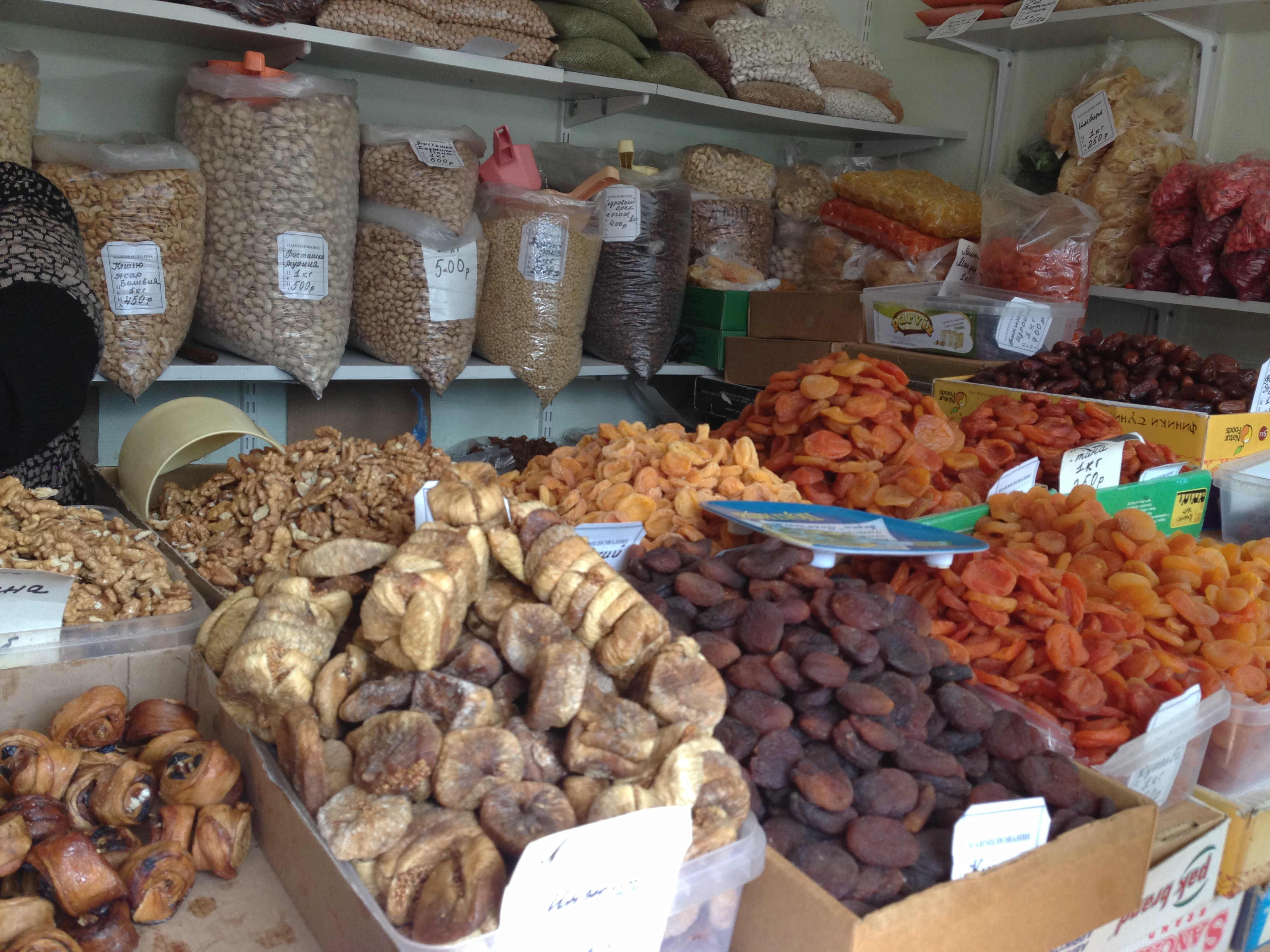 Though this will most likely draw many a Francophile's ire, I declare St. Petersburg to be more beautiful and alluring than Paris. Though St. Petersburg may have emulated much of the French aesthetic, I find the city to be superior to the original. Paris as the City of Lights? You must see St. Petersburg at night. Take a boat tour. I have never seen a more romantic city with more oomph in the guise of streetlights and ambient lighting against the inky black Neva River. The real Versailles was a bit musty and faded. Visit Peterhof instead.
After St. Petersburg, we were off to Tver, which is the birthplace of one of our teammates. The JT Smart Android smartphone provided by Telestial was absolutely necessary, as we were able to get in touch with family friends and work out how to meet up with them at their dacha, the Russian word for a summer or vacation home. You would be more impressed with this coordination, once you understood that the dacha is more than a bit off road, and we had to follow our friends on ATV to arrive at the adorably rustic location.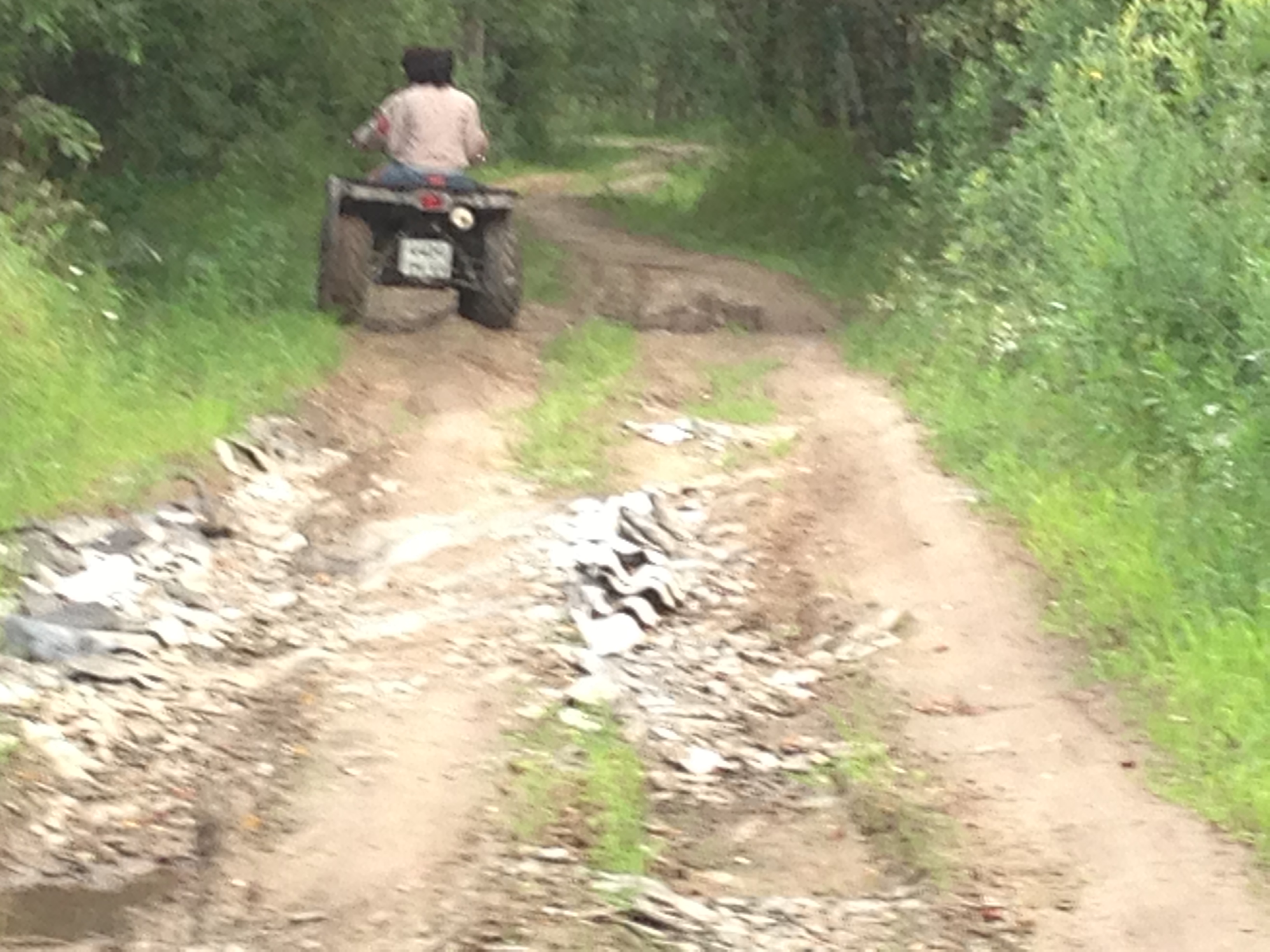 Our friends cooked an amazing meal for us, complete with fresh tomatoes and cucumbers with cracked pepper, plump lavash bread that you would rip up to sop up a super spicy and garlicky eggplant spread, and smoky grilled pork chops that were the perfect mix of fatty and succulent goodness. Dining al fresco was the only way to go. I can totally see the appeal of having a dacha and enjoying the countryside, where there is a refreshing purity and simplicity to life.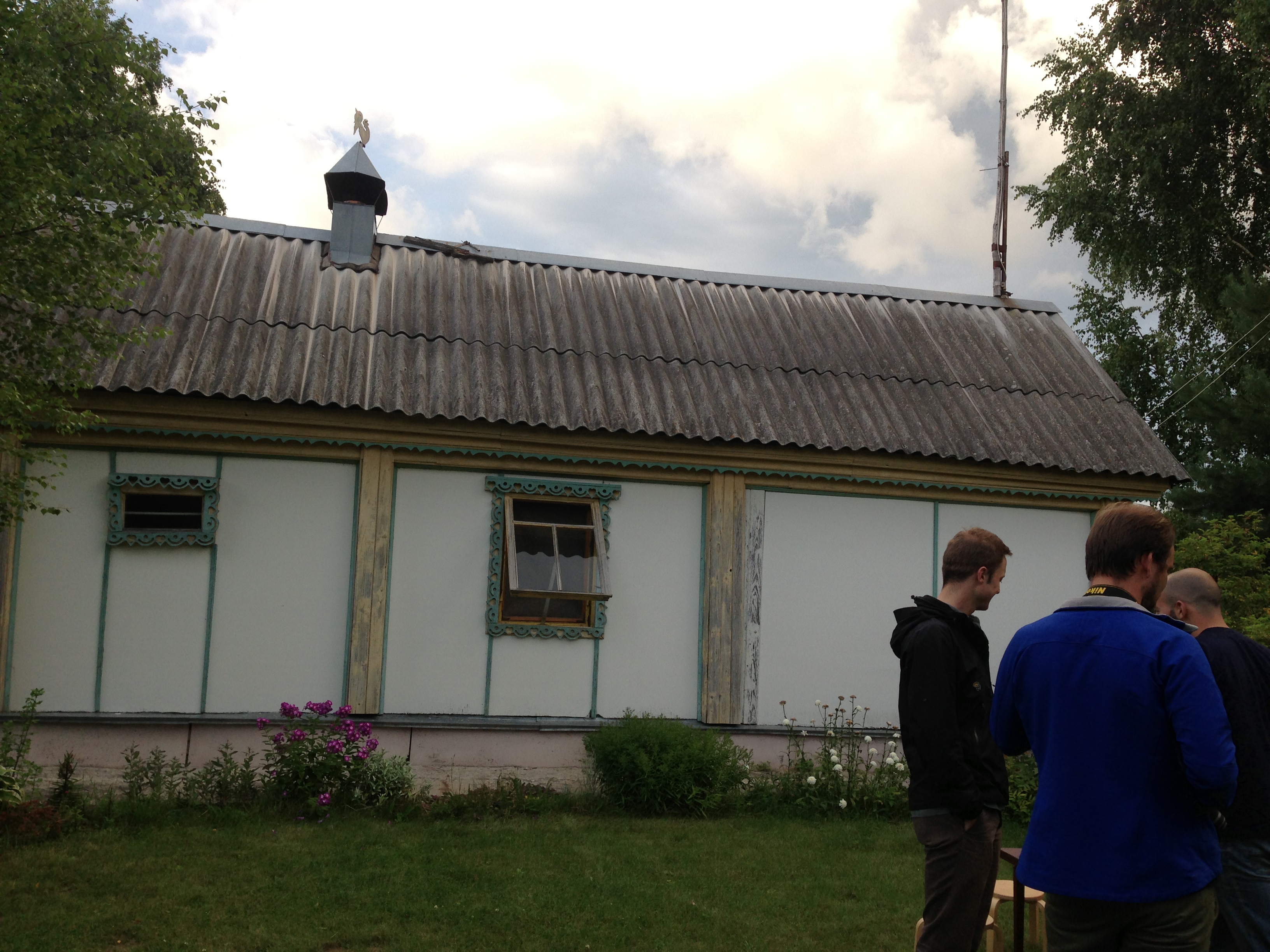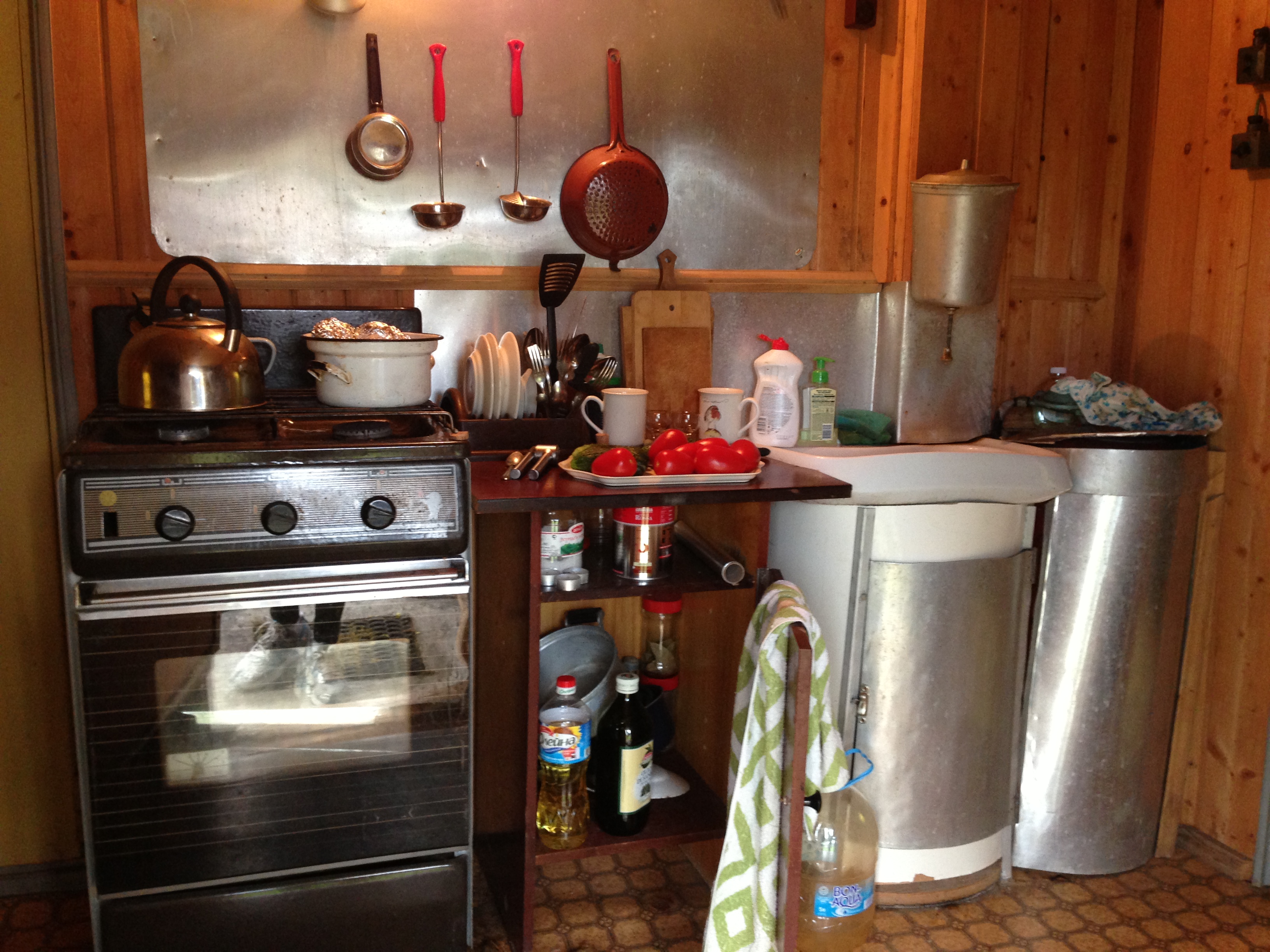 Tver became prominent under Catherine the Great when she used the city as a rest stop between St. Petersburg and Moscow. We similarly appreciated Tver for the much needed break from driving, and the ride from St. Petersburg was without any hitches. Unfortunately, the journey from Tver to Moscow was less smooth. Though the distance was less than 200 kilometers, we became caught up in an 8 hour traffic jam. We had heard horror stories of Russian traffic, but this was beyond belief.
And we weren't even trying to go into Moscow directly! With the aid of more family friends, we would be staying in a dacha about an hour outside of Moscow. We learned an interesting bit of history that during Stalin's time, dachas were gifted to artists, writers, and other mover-thinker types to convince them to choose Moscow over St. Petersburg. While dachas are supposed to relieve the stress of city living, getting to the dacha itself can be quite the aggravating issue. Still, once you arrive within the quietly gated country home, the scenery and the amenities are entirely worth it.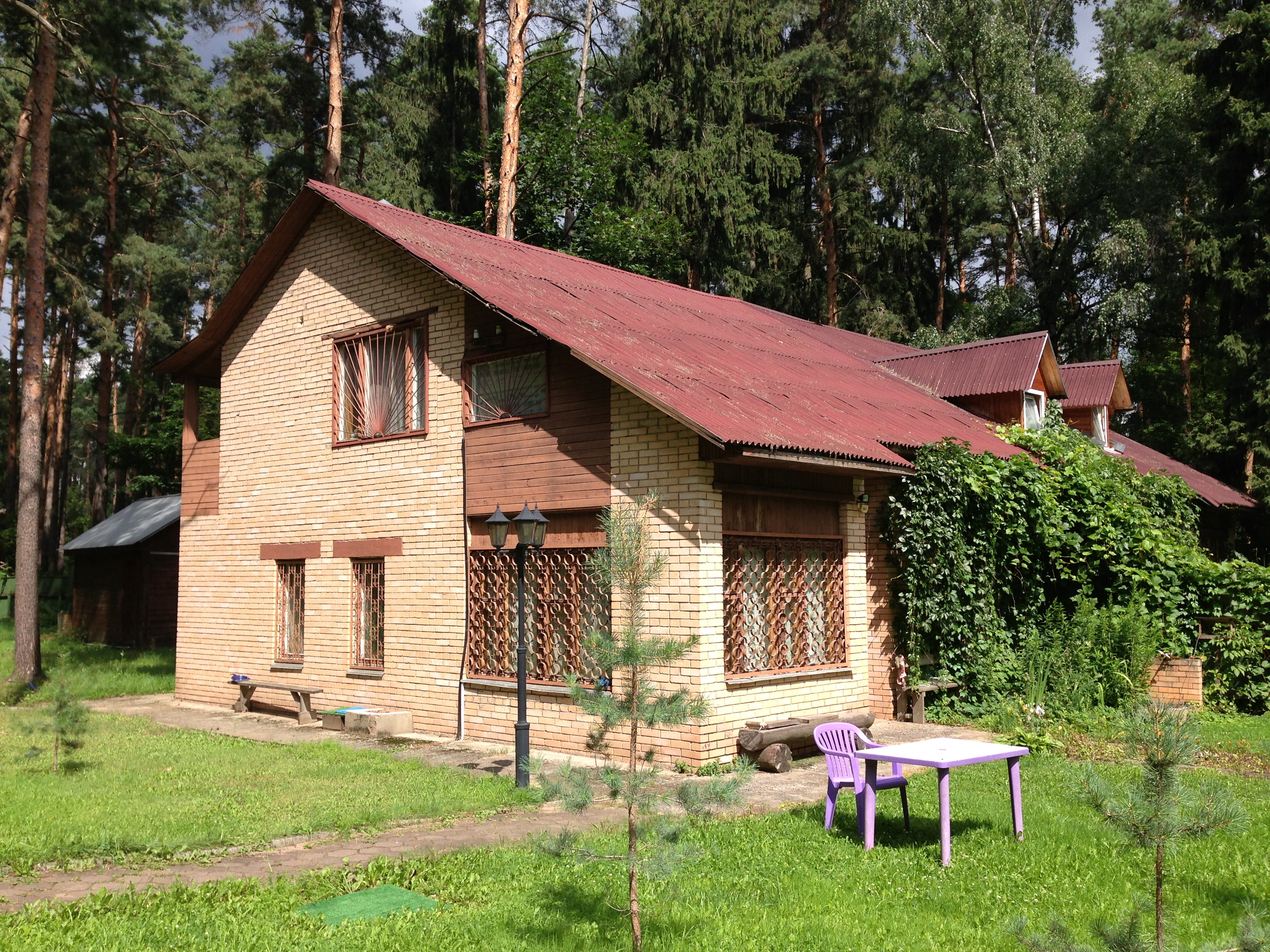 Getting into Moscow the next day by train was a much more relaxing experience than attempting to drive ourselves. The Red Square was the obvious first stop, with its convenient compacting of several of Moscow's biggest attractions into one area: Lenin's Tomb, the GUM Mall, and St. Basil's Cathedral. The Bolshoi Theatre is also within walking distance of the Red Square. We ran into a MTV-esque channel that was filming, and we got to say a few words about why we love Moscow! And free T-shirts. Love...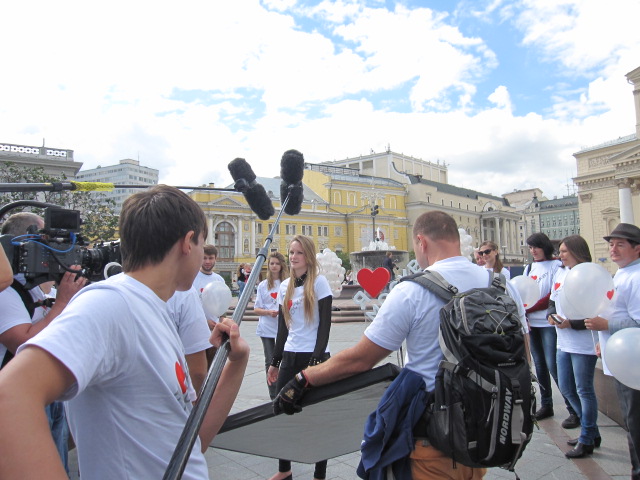 Each of the sites in the Red Square deserves its own entry in order to even begin to do justice to the amount of history, but I will have to leave off at just a few choice words.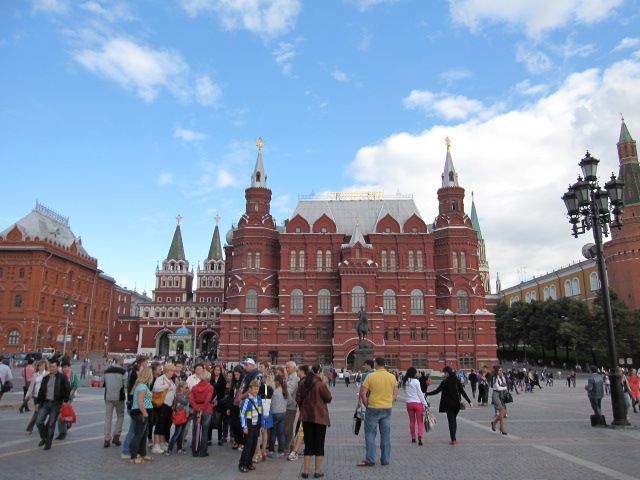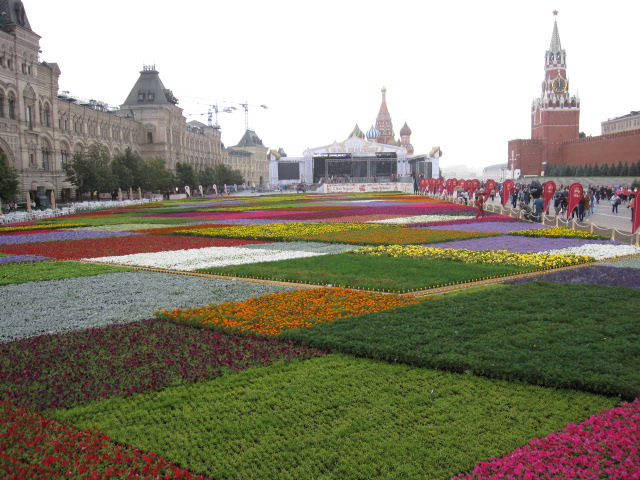 GUM was celebrating its 120th anniversary, and it seemed particularly festive in recognition of the big birthday, including a special photography exhibit of Dior's fashion history in Moscow. GUM is quite a cool mall with its blend of modern day luxury powerhouses like Burberry and Gucci with the sale of Soviet-era goods, like ice cream pre-scooped into cones. The mall's managers are cognizant of the historical value of GUM, and are really working the nostalgic angle.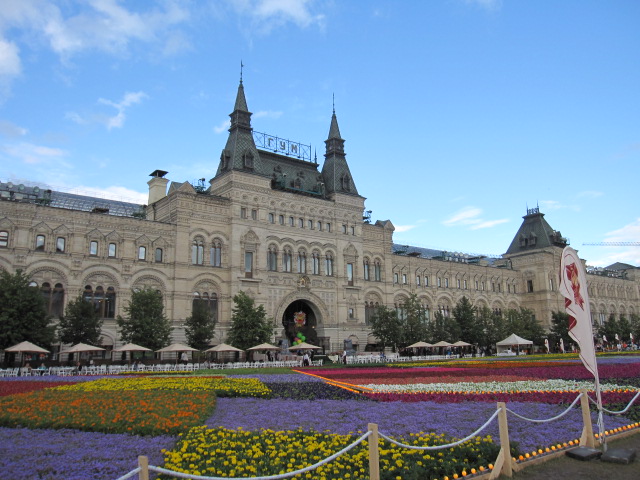 The line for Lenin's Tomb moves very quickly, but at risk of sounding disrespectful, it felt a bit like visiting Madame Tussauds.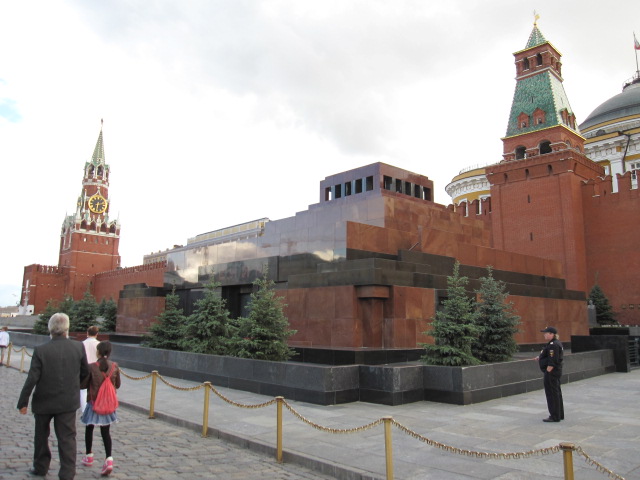 St. Basil's is the centerpiece of the Red Square, and it is well worth a visit. The design on the inside is as unusual as the structure of the exterior. Apparently, nothing like this cathedral had ever been constructed before in Russia and it served as inspiration for later edifices such as the Church of Sacred Blood that we had seen in St. Petersburg. It felt a bit like a labyrinth inside, with a curious mix of extremely ornate chapels in the traditional Byzantine style with bucolically floral patterns in the galleys.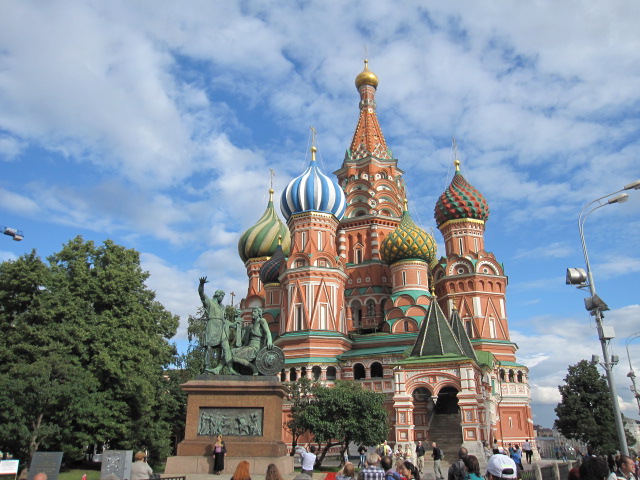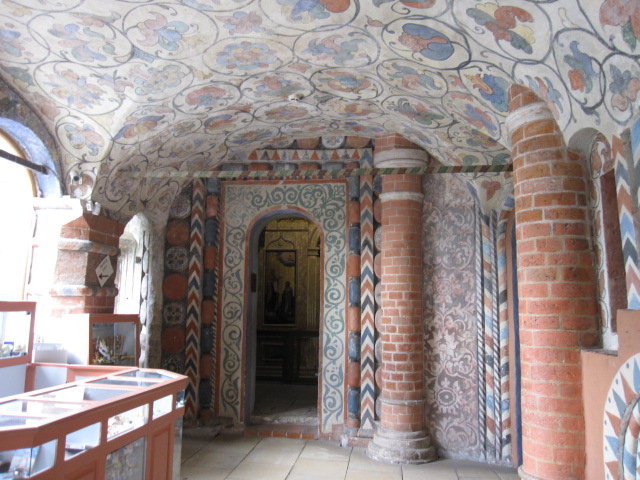 St. Basil's is sometimes mislabeled as the Kremlin due to its proximity, but after a visit to the actual Kremlin, there is no chance that error will ever befall me. As the Kremlin was the seat of government during the Soviet period, I had always depicted the Kremlin in my head as merely an imposing fortress. Instead, I was awestruck by the complex of cathedrals in the heart of the Kremlin - there is way more flair here than your typical church.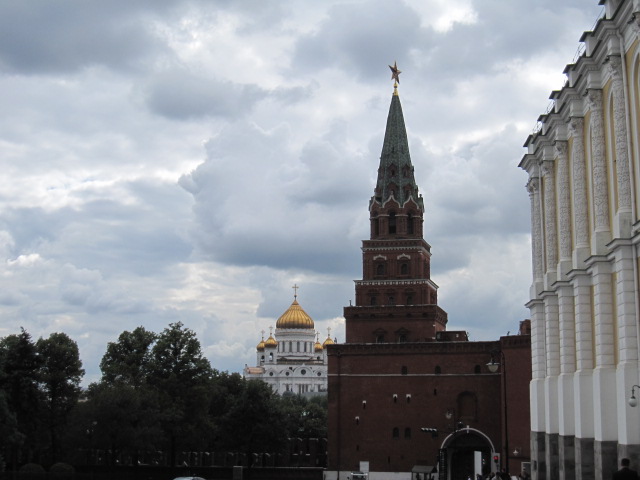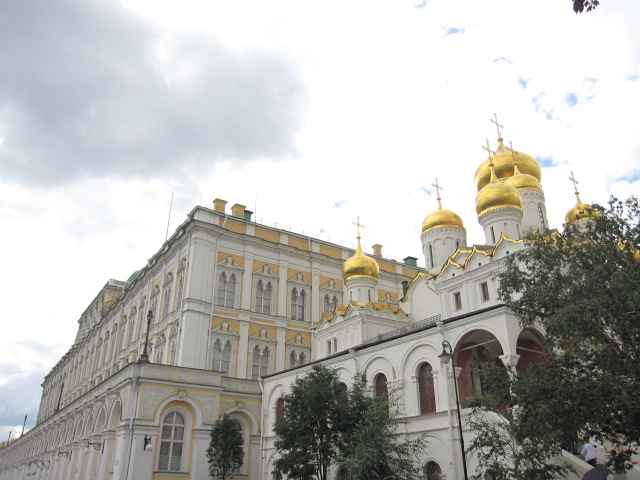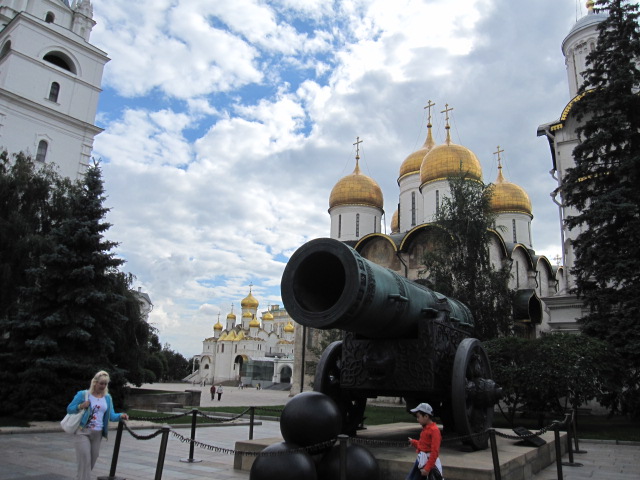 In our first evening in Moscow, we ate at a restaurant close to the impressive Hotel Ukraina, now known as the Radisson Royal. Sure it's pretty on the outside, but the secret weapon lies within - a massive diorama of Moscow. Truly a fantastically detailed and dynamic model.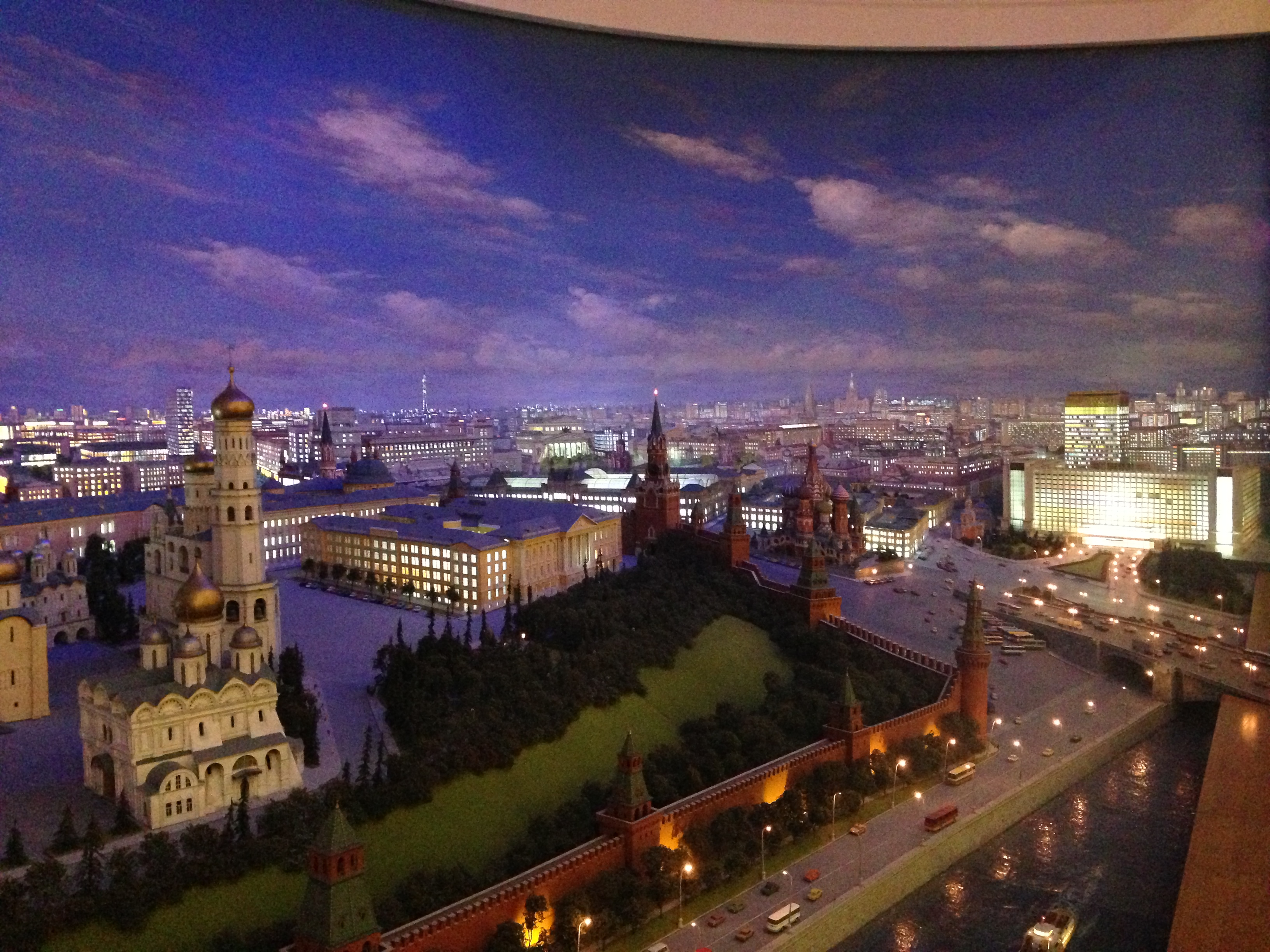 We were fortunate to be staying in an apartment owned by some family friends that was located right next to Gorky Park. Pretty major swing to go from Hotel Ukraina to the most hipster part of town.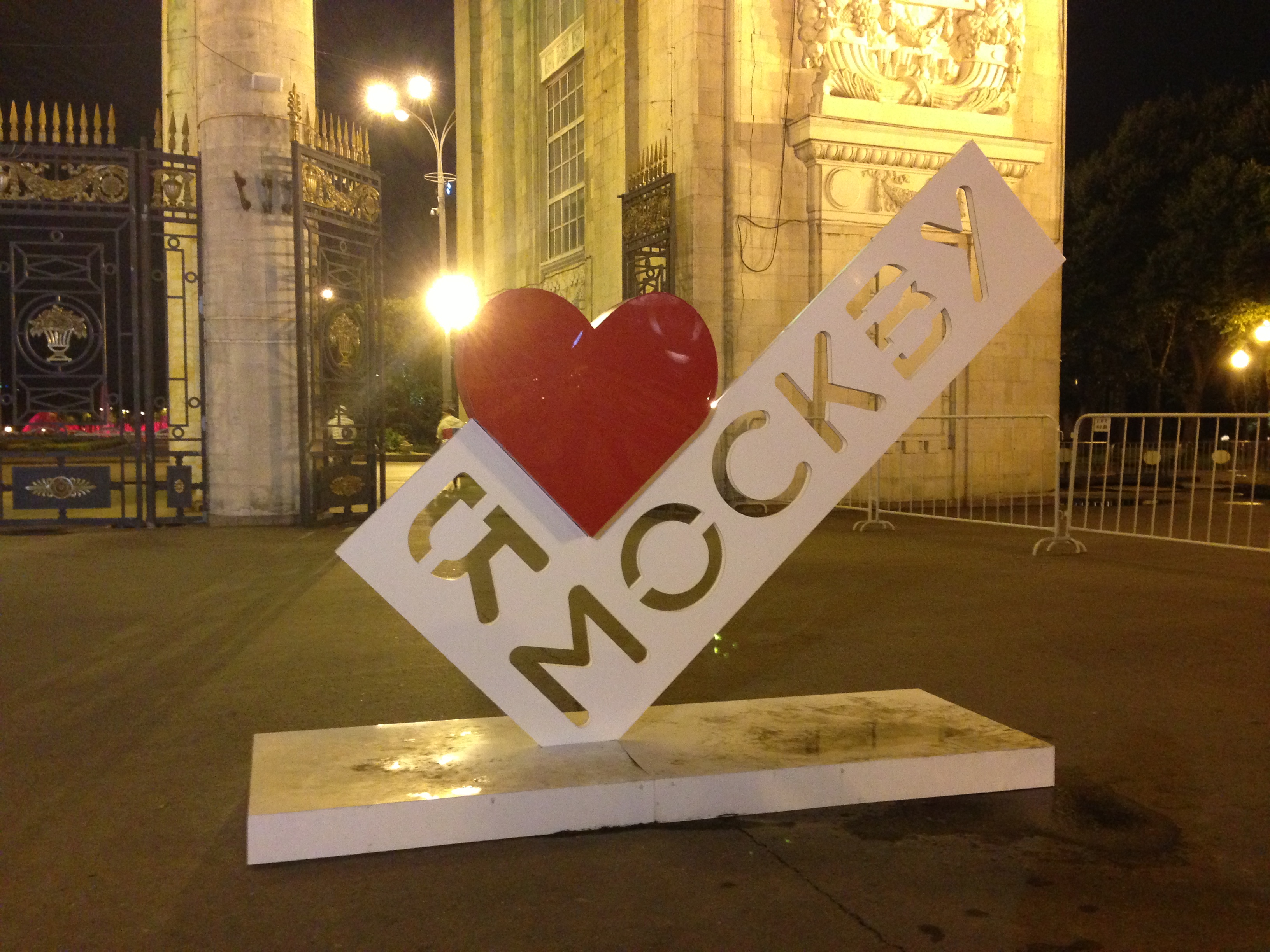 No mention of Moscow could be complete without a nod to the metro system. Chandeliers, gold work, and crown molding are not out of place here. Even the 'slummiest' one has the NYC subway beat. Moreover, when I spoke of the F train coming in like two minutes to the Rockefeller Center during rush hours, it actually meant 10. Here in Moscow, two means two, and there is literally a countdown in seconds to when the next train arrives. Amazing!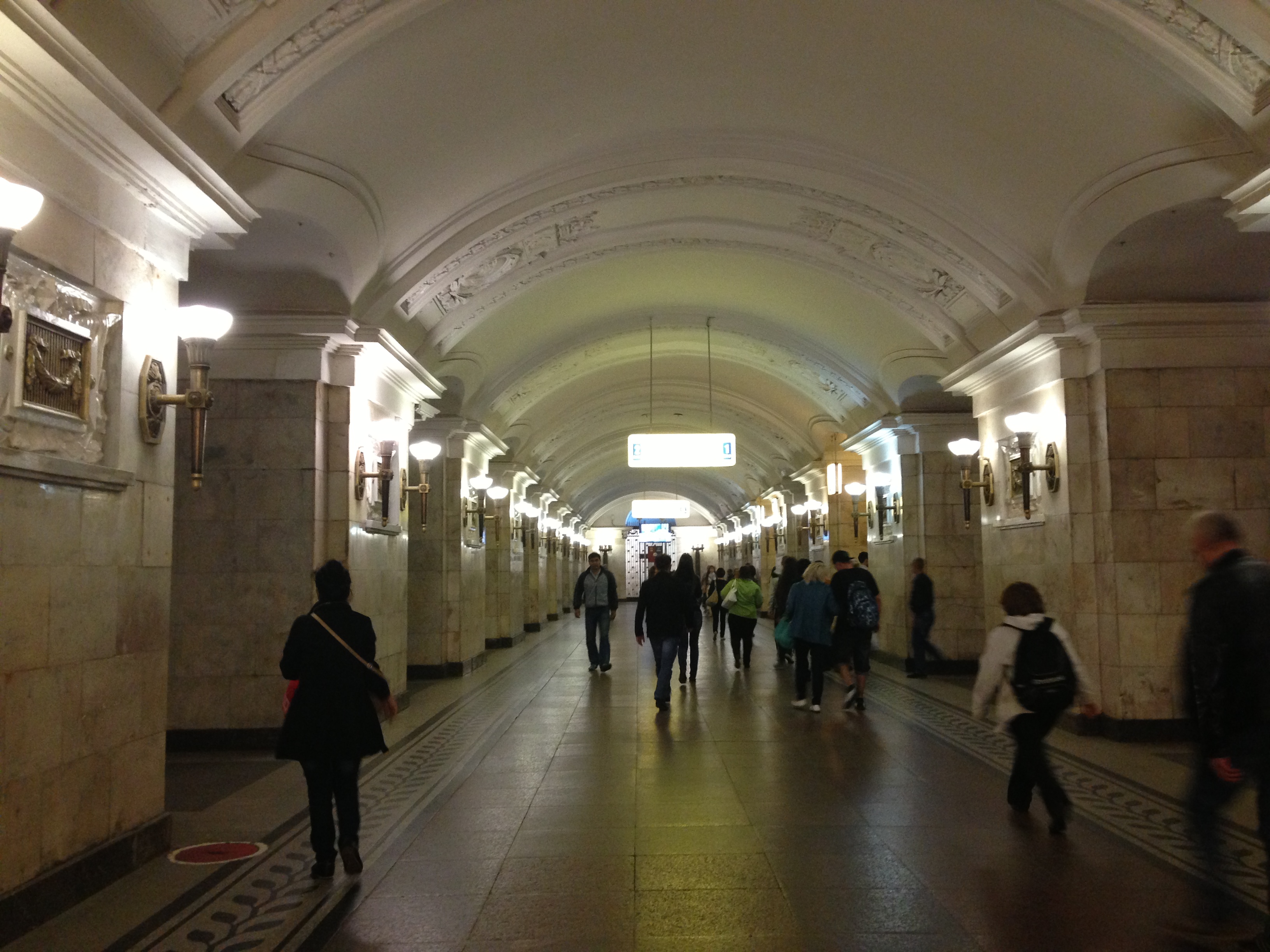 As enlightening as Moscow was, we had to head back to the dacha on the outskirts to pick up the rest of our gear and resume our slog toward Mongolia. It was getting increasingly difficult not to get distracted by a city and all of its delights.
Our next few days were consumed by driving to Nizhny Novgorod, Kazan, and Samara. Russia is one big country. The Kremlins in Nizhny Novgorod and Kazan were an especially interesting visit after seeing the granddaddy of them all in Moscow.
Nizhny featured a striking arsenal of tanks and other heavy military equipment.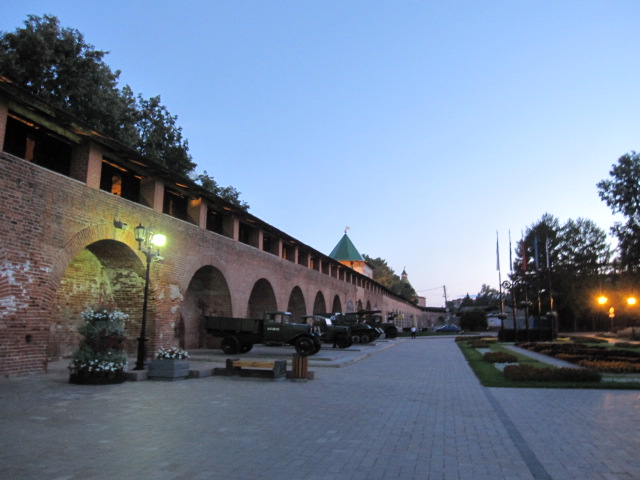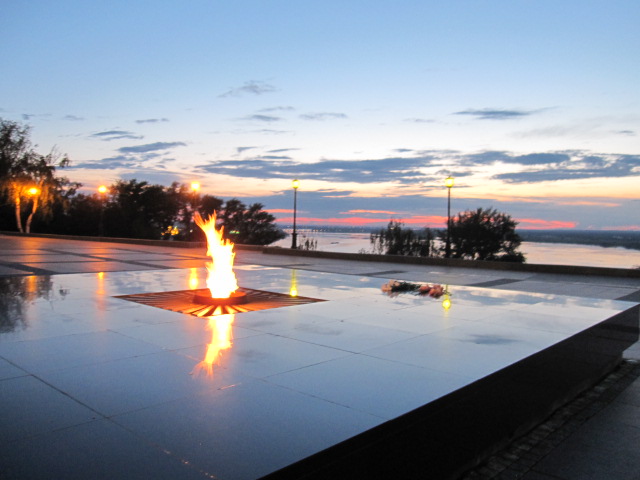 Kazan, as the capital of Tatarstan, contained an enormous mosque - the Qolsarif - within its fortress walls. This beauty would not look out of place in Istanbul.
In Samara, our team marked a significant event with the departure of one teammate and the replacement by a new arrival. FYI that the person leaving will be missing out majorly. The best part of the trip is just beginning. Kazakhstan -- you are in our sights. The adventure continues!
Diana graduated from Rice University in 2010 with a BA in Economics and is an incoming MBA student at Harvard Business School. Check out photos of the journey @superuberonda.