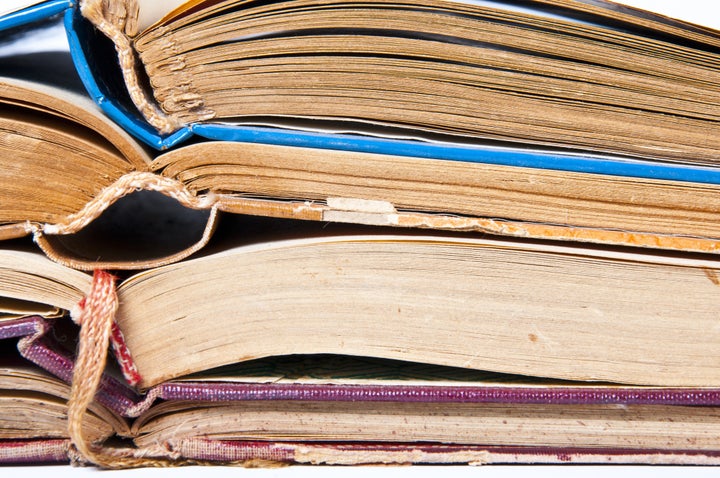 A strangely ambiguous mood, with only a week to go. So much to worry about -- the repacking, the return of the Raptor, getting to JFK with all my stuff and not forgetting anything or losing my passport. Normal travel anxiety.
But also the awareness that this mystical, magical existence of being 'on the road' -- without any particular preoccupation with time or day or date -- it's coming to an end. It's been an extraordinary journey through deserts and mountain ranges and prairies -- through the heart and soul both of America and of myself. I learned so much, have gained so much profound wisdom. For example -- Waffle House is common in the east and south, but largely non-existent in the west, where IHOP predominates. Also, most Waffle Houses take American Express but, curiously, some do not. In Tennessee they don't know what 'poached eggs' are. Maybe it was just the way I say it?
I drive back into Chicago, where my event is at De Paul University. Greg Uhlenhopp -- a young colleague from Honeywell days in the mid-nineties -- joins me. He's all grown-up. Afterwards I find a diner where I am able to eat steak in my own booth, in a state of incipient melancholy.
Afterwards, I go for a walk around downtown. Chicago seems to be busy and upbeat. An African-American man suddenly walks up to me, shakes my hand and proceeds to tell me a few jokes. Because he is able to make me smile, I give him some cash -- I think that was the idea. I'm a complete pushover.
I drive to Kalamazoo, locate the Unitarian Church where I will be speaking, and then use the Hertz NeverLost to locate a nearby Best Western. They are extraordinarily friendly and say that I can have a late (3:00 p.m.) checkout tomorrow, no problem. This is really helpful, as my next gig is in Detroit, so I don't have to leave early -- I can get some precious sleep.
I've always felt a warm affinity for Kalamazoo -- I think it starts with the name. It's a name that isn't self-conscious or pretentious, but exudes joie de vivre. And why not?
My event in the People's Church is well-attended, and the crowd is very warm and friendly. Damn -- I still haven't managed to attract any hostile people. It must be the Law of Attraction. Every day I focus on projecting love, peace and joy -- so I only attract people full of love, peace and joy. But they are not the people I need to reach out to and have a dialogue with. Double damn.
At Red Lobster, I order way too much food and have it packed to go.
I have lobster for breakfast.
A leisurely day in the Best Western is followed by the short drive to Detroit, where my event is in a Barnes & Noble in a suburb. Afterwards, I sit in the Starbucks for a long time with two Arab-American girls who give me advice about women. The trouble is: their two sets of advice are diametrically opposed. How can men ever figure out what to do, if women themselves don't know what they want us to do?
I have a totally melancholy steak in some nearby restaurant that leaves such little impression on me that I can't recall its name. Then I head towards Cincinnati and pull into a low-rise hotel somewhere. (If you get the impression I'm not remembering anything anymore it's true -- it's all beginning to blur.)
I've already checked in to the hotel and I'm heading back out through reception to get some more stuff from the Raptor. There's a woman talking to the desk clerk, while her husband is waiting outside in an aged pick-up truck. It seems they don't have a credit card and want to pay cash. The room rate is not a problem -- the issue is they don't have enough cash for the required deposit. The desk clerk is very firm on the deposit requirement.
When I return from the Raptor, I see the pick-up truck pulling away. I feel a sense of sadness and empathy. Throughout this trip I've been witnessing similar scenes across the country -- people with nowhere to stay and hotels/motels displaying a hardened cynicism.
Cincinnati has a pleasant surprise -- Boston Market still exists here. I always thought it was a tragedy that the one national chain which sold food that still resembled food had disappeared from so many places.
After my event at Joseph-Beth Booksellers, sponsored by the local World Affairs Council, I head for Columbus, arriving quite late at night. I have a very special requirement here. I am mindful that, having lived in the Raptor for two months, I need to re-pack everything into my suitcases. This will be an intensive effort, and is best accomplished by a traditional motel room with two beds, and one in which I can park the Raptor directly outside the door of the room. Then I can bring everything inside and pile it onto one bed, for repacking into the luggage arranged on the second bed. Yes, efficiency is my middle name.
For some reason, such a room proves quite elusive in Columbus, but I eventually find one at the Knight's Inn at about 1:00 a.m. I check in for two nights.
The banging on my door at precisely 11:00 a.m. (despite the 'Do not disturb' sign) indicates that someone didn't tell housekeeping that I'm here for TWO nights.
I spend the day methodically performing the re-packing exercise.
My event at the Unitarian church in Columbus goes well, and I have dinner with the gay solidarity poster-makers beforehand.
My next event is in Boston tomorrow, a distance of 745 miles -- which the Hertz NeverLost estimates will take 11 hours and 45 minutes. Fortunately, I have today to cover most of that distance.
After a late breakfast, the day is spent passing through Pennsylvania in a somber mood at the imminent end of this odyssey.
Finally, after about 550 miles, I end up at Red Lobster in Middletown, NY. A curiously apt name.
My waitress is a pleasant young woman (let's call her Maddy) and she becomes visibly upset when it becomes apparent that she got my order wrong -- she forgot to order the appetizer, so eventually I receive it after my main course. I point this out, perhaps a little abruptly. She is so very apologetic, but I tell her not to worry about it.
Afterwards, outside at the Raptor, I sign and inscribe a book to Maddy and I discretely ask the person at reception to give it to her, before slipping away. That should make her feel better.
"Well, Ego, I felt bad for being slightly impatient with her for getting my order wrong, so I thought it would be a nice way to make her feel better. Why do you ask?"
Does it make you feel better?
"I suppose it does, yes."
Does it make you feel smug?
"Look, Ego, I thought it would be a nice gesture. Now why don't you just shut up and go away."
See! You serve ME, even when you think you don't.
There's a only a two-hour drive to Boston and I proceed directly to an Indian restaurant for a rendezvous with Quentin Prideaux and his family. I was at high school with Quentin in England, back in 1981. Curiously, he seems all grown up, but still recognizable.
My event is in the afternoon at the delightful Wellesley Books. After dinner with Quentin and his family, I perform my final drive -- back to New York City. I leave the Raptor in a parking garage and check back into the Radisson for my final night in the United States. Back where I started.
But without Jemilah and Phyllis and Anna Maria, I feel so alone.
See the 50-city U.S. tour plan on the website.