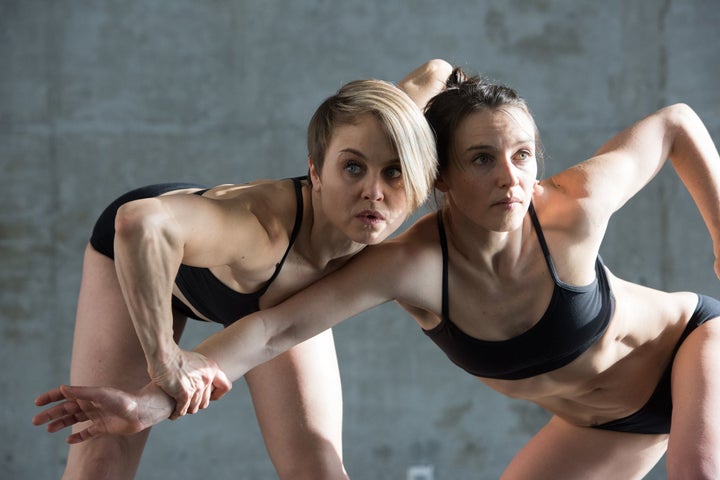 This past weekend was filled with dance led by a gang of accomplished women. Though the variety of style was less than one might have hoped for, there was never a want for commitment.
Saturday night opened with Shura Baryshnikov and Danielle Davidson of Doppelgänger Dance Collective in a dichotomous duet of moods at The Soaking Wet Series. Paul Singh's Oracles 1 & 2 featured the two as sisters dancing in sync though with decidedly different takes on their material. Davidson wore a smirk that simpered "something wicked this way comes". The fact that the devil never arrived might have had something to do with Baryshnikov's "talk to me and I'll snatch your molars out" glower. The pair's bobbing and weaving around one another had a teasing feel to it; come hither vs. stay over there. A voice over recording - delivered by Rebecca Gibel - while clearly spoken was forgettable in conjunction with this polarity. This duo's performance was concentrated, somatic driven, and rich with succulent quality.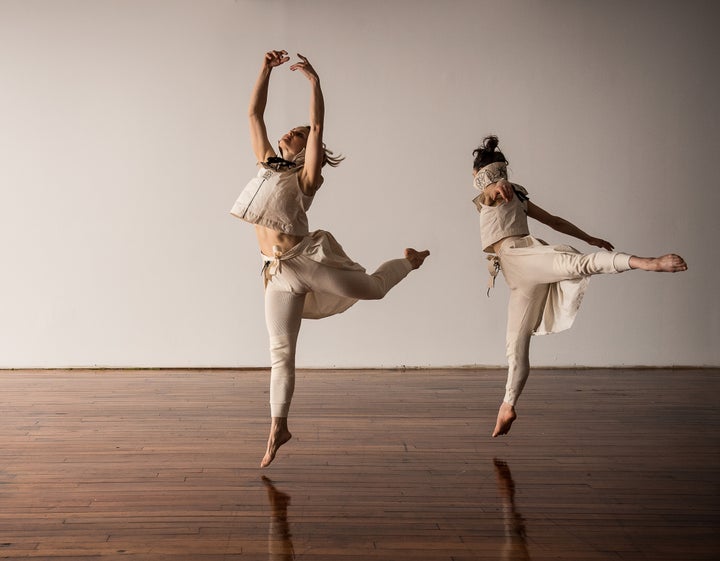 Heidi Henderson joined her junior associates as a sock sewing monarch in The Queen's Dream. Accompanied by Adrienne Taylor on cello, the trio wavered past each other like chess pieces battling for dominance. Attired in ribboned corsets with cupie-doll lips and true to the courtier like guise, their battle remained invisible save for moments of tension through the arms. A marionette quality emanated from the dancers as if their movements were not entirely their own. Halfway through, Baryshnikov and Davison took to the floor for a series of slow spiraling body-folds before descending into dreamland. In their repose, Henderson approached to remove their corsets. Perhaps it was only in this queen's dreams that these women could be free to rest in peace or to darn socks.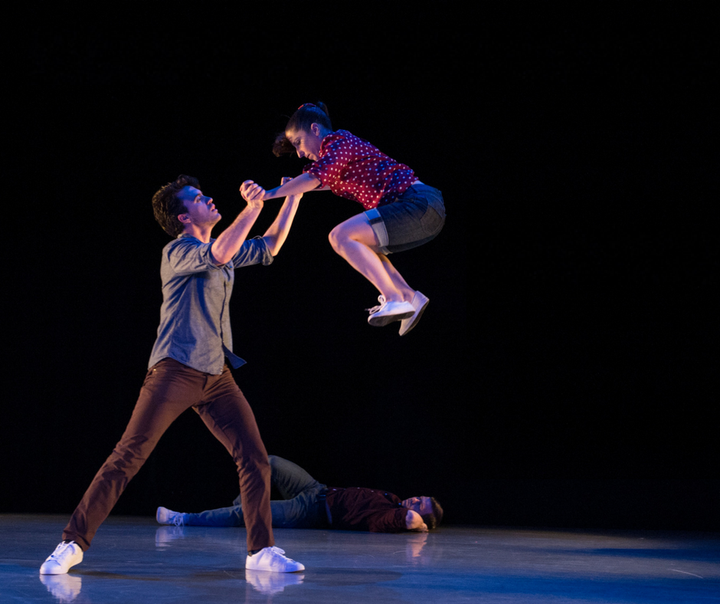 Sunday afternoon offered the most dynamic performance of the weekend with Kilowatt Dance Theater's solo concert at Manhattan Movement & Arts Center. A rhythmic pattern of ho-hum existence - step, step, ONE-two-three - introduced three downtrodden women who conjured Kevin Clark's daredevil of fun out of their imaginations. Abandoned by the revelers, Jaime Shannon - artistic director and resident choreographer of Kilowatt - began a solo of frustration punctuated by the introductory rhythm. This unspoken plea for companionship was answered by Richard Kurtzer, followed by a gang of fabulous dancers who seemed to materialize out of thin air to chase away the existential threat of malaise.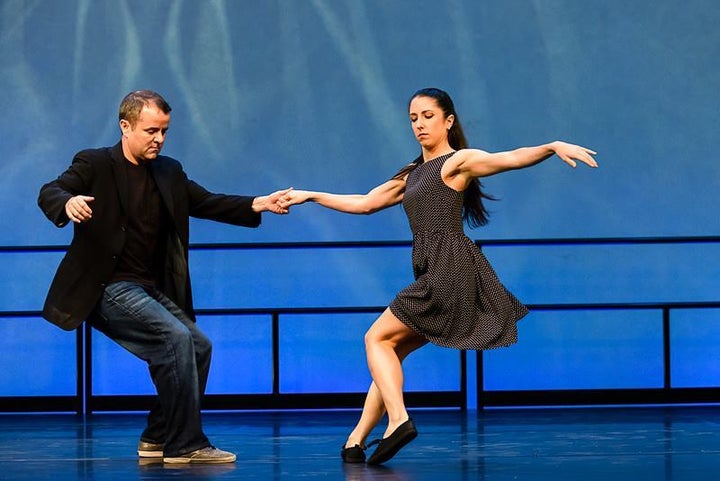 Dance Me On And On's dreamy escape from depression flowed seamlessly into an exciting duet between Tony Fraser and Shannon. Fraser does a wonderful impersonation of Gene Kelly as Fred Astaire. Whereas Kelly loved dancing with the guys, Astaire came to life while romancing the dames. Fraser, who would not look out of place leading a phalanx of marines, clearly lived for tossing the fleet-footed Shannon around and then snuggling up close to her in their co-choreographed Zig Zag Bounce. Not to be outdone, Shannon gave as good as she got with a series of twists, turns, and kicks that illustrated the equality of this rumination on first love. While gasp-inducing, Zip never felt flashy. Each step, dip, or aerial feat had an "of course that would happen" sensation to it. During one over-the-back to-the-front flying lift that found Shannon balancing on Fraser's knees, she slapped the floor as if giving a celebratory High-Five. Small rhythmic punctuations like this, or the musical double takes that the dancers gave one another, sketched a portrait of communal embrace rarely found on the concert stage today. It evoked the teenage ballets of Jerome Robbins, only for the era preceding his finger-snapping gaggle of kids. Kilowatt sketched stories of their parents as frisky kids yearning for a grand ole time through swinging jazz.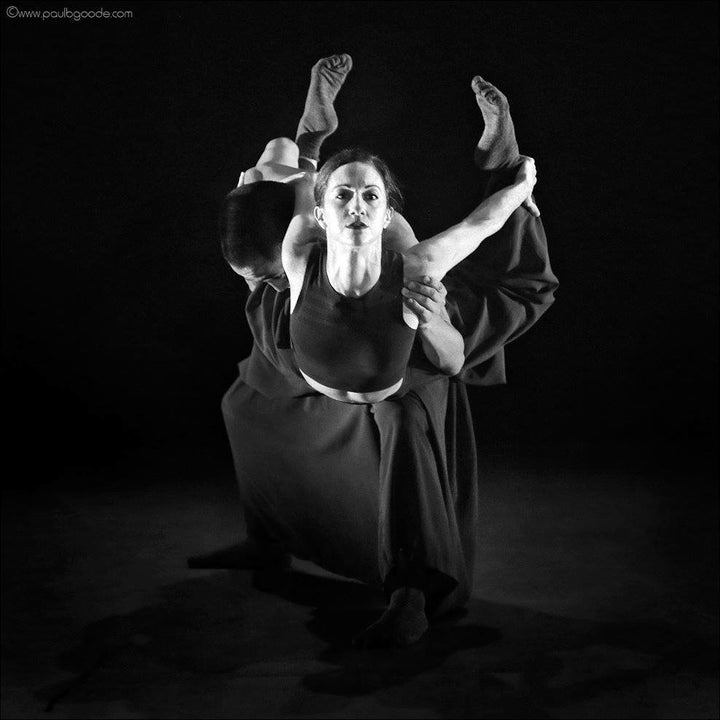 An hour later, Doug Post was overhead at Salvatore Capezio Theater saying that "Artists are the prophets of our time." If this is true - that artists reveal the world for what it is through their work - then what does Yin Yue's dystopian arrangement of yogic poses say about the world? The answer is probably: find better music. There is a trend amongst contemporary choreographers of patching together slivers of music with ambient noise to create their own soundscape. The problem: composition is a talent that most choreographers lack. While the intellectual through-line of what these choreographers think they want might be clear in their heads, it is completely lost in translation and miserable to sit through for the audience, particularly when the result is a whining drone or endless thudding. Despite this, Kevin Pajarillaga was able to infuse joy into the premiere of Vanishing Point. Perhaps it was his own delight in moving, or the bouncing pulse within his body as he transitioned from one contemporary cliché to the next. Though he lacked the finesse in using extension required of Yue's choreography - that mastery belonged to the limber-though-cold Grace Whitworth - he had the sex appeal that the work otherwise lacked.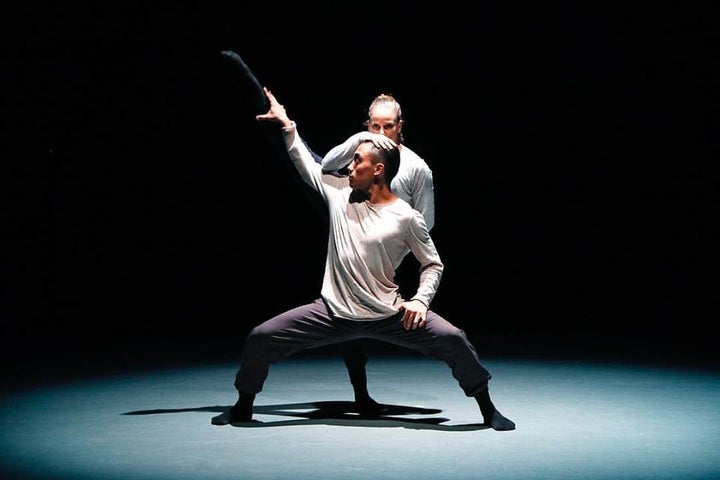 Yue is a sexy beast with an insouciant passion which makes her a marvel of contradictions. Though Whitworth and Lissa Smith - both wonderful athletes - appear to be paragons of her movement style, they lack the verve to make it engaging. While too long and filled with so much unison that the dancers lost their identities, Through The Fracture of Light featured a wonderful duet between Pajarillaga and Smith that broke through the monotony of the well-drilled exercises to give the concert something it sorely needed: connection and personality. Filled with gripping balances and a sense that these two needed each other, this pas unveiled a sumptuous truth about humanity: joy through physical connection. Sometimes the most subversive thing is to be happy; does Yue have the courage to tackle joy on a larger scale? The result would surely be worth seeing.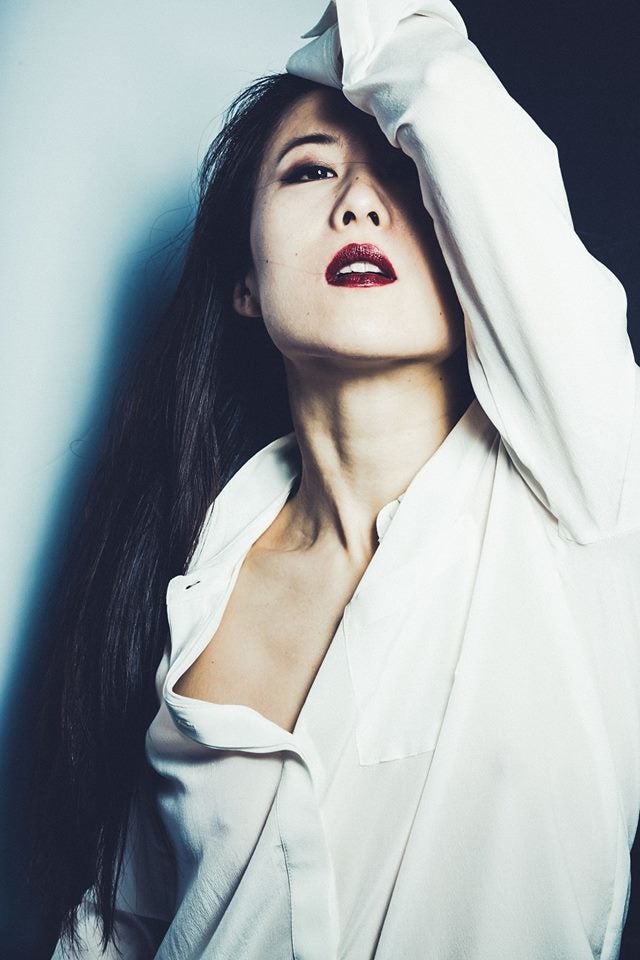 The weekend of dance closed with Amalgamate Dance Company's Guest Artist Showcase at Studio 4 of City Center's rehearsal studios. Directed by Alana Marie Urda, See And Be Seen presented dancers in the work of four guest choreographers - with whom they worked for 12 hours - before a panel of choreographers. Though networking is a lovely idea, with this economy, it was doubtful that any of these panel choreographers were hiring. The tacit promise of such an event is that employment will be forthcoming, at least that is how it appeared. Perhaps the opportunity to network was enough for the participating dancers. The work of choreographers Joe Monetelone and Joya Powell left the greatest impressions.
Monteleone's Tetris::Traffic, true to its namesake, made moving sculptural configurations of its performers in layered canons of group work and break-out solo moments. Anna Cuffari and Diane Auriol set the studio on fire with their full-bodied onslaught of movement. Though they lacked the specific wit of Monteleone's leading dancer - Shelley White - they came the closest to grasping his peculiar movement style.
Powell was at her patented best with Whose Land is it Anyway: political dance theatre at its most uncomfortable, calmly asking honest questions without resorting to violence while forcing everyone present to consider the conceit: if we all come from elsewhere, who has the right to claim this country as her or his own? Moving as a hive mind, the dancers broke-out individually to tell their origin stories. This diverse cast - including the brilliant Cameron McKinney who rightly subsumed his luster - bravely put Powell's point across, though Emily Tellier as a white woman of Canadian citizenship made the most effective case by acknowledging her privilege as a member of "the majority" while still facing the threat of being a "foreigner". As a man of Native and African heritage, I am haunted by this even now.
I invite you to follow me on Twitter.
Popular in the Community