Nothing quite compares to the power of a photograph to communicate the goings on in the world. Ranging from the serious to the silly, these photos offer peeks into what happened around the globe this week.
1. Railway workers do maintenance work on the 100-year-old Long Bien bridge in Hanoi, Vietnam, April 24, 2014.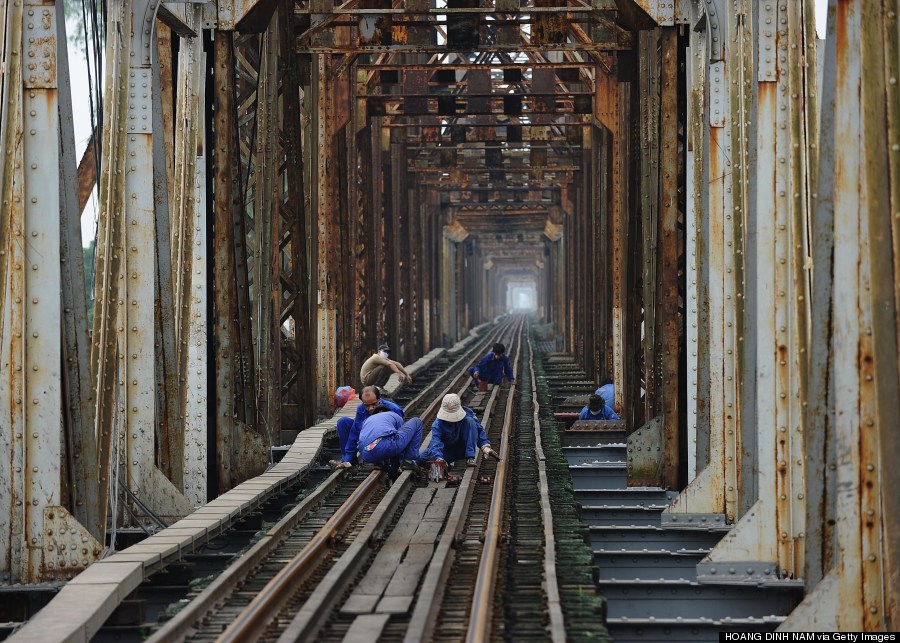 (HOANG DINH NAM/AFP/Getty Images)
2. Police spray water at people protesting President Obama's visit outside the U.S. Embassy in Manila, Philippines, April 23, 2014.
(AP Photo/Bullit Marquez)
3. Paper butterflies are thrown in the air outside the cathedral ceremony to honor late Nobel Laureate Gabriel Garcia Marquez in Bogota, Colombia, April 22, 2014.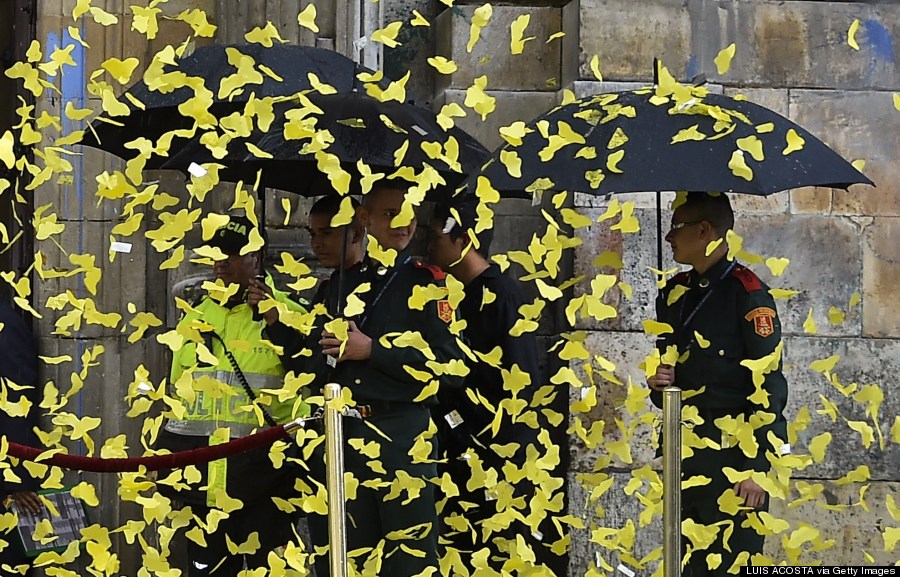 (LUIS ACOSTA/AFP/Getty Images)
4. The daughter of Mount Everest avalanche victim Ang Kazi Sherpa light oil lamps at a monastery in Kathmandu, Nepal, April 20, 2014.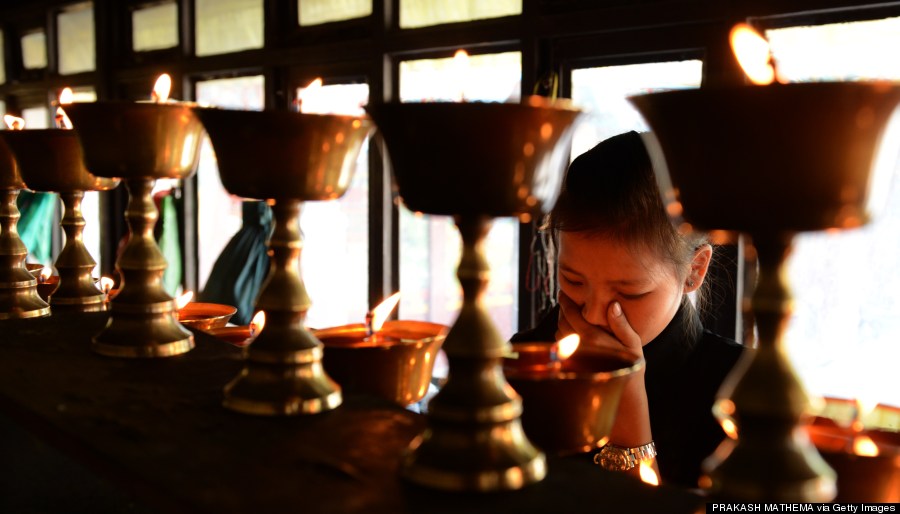 (PRAKASH MATHEMA/AFP/Getty Images)
5. People collect free books on International Book Day in Bucharest, Romania, April 23, 2014.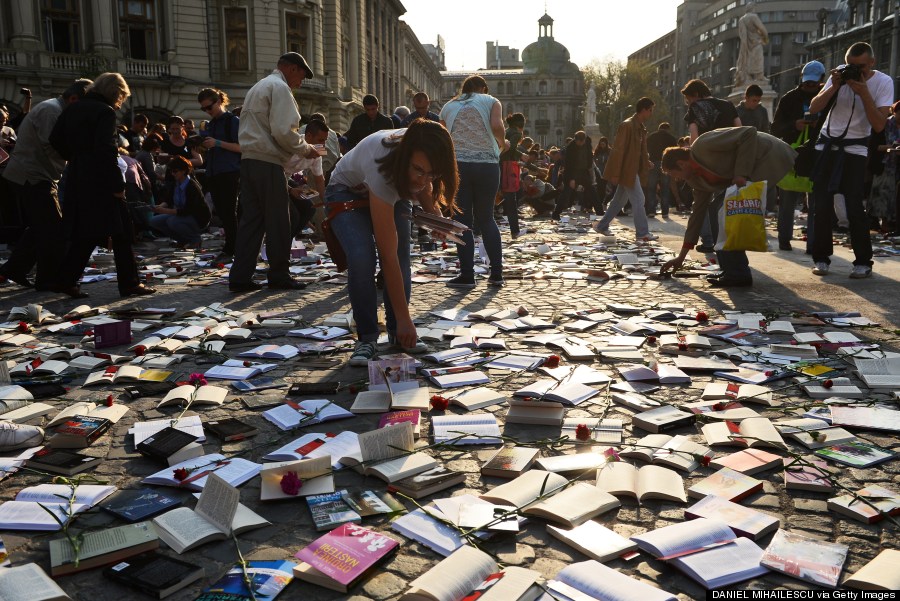 (DANIEL MIHAILESCU/AFP/Getty Images)
6. A Syrian girl collects her belongings from the rubble of an airstrike in Aleppo, April 21, 2014.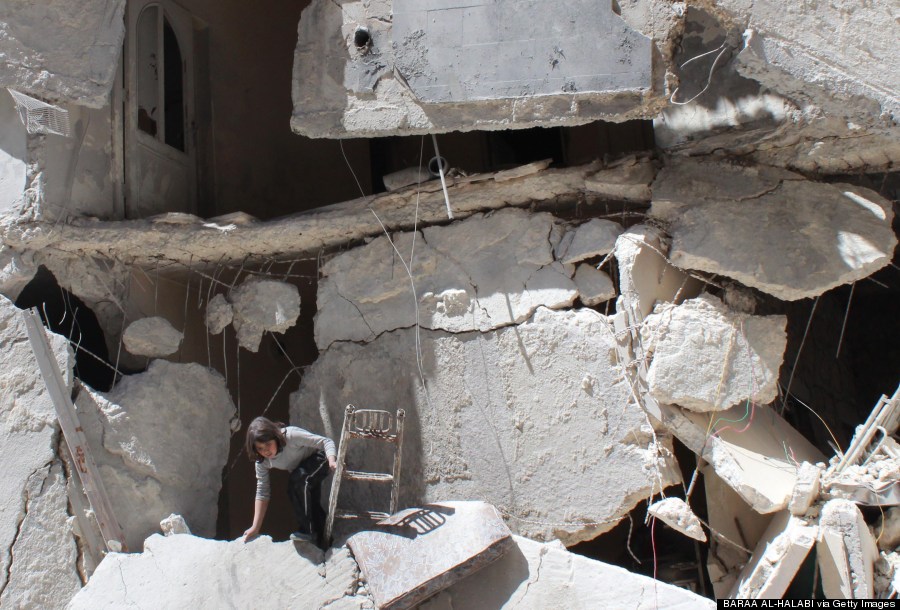 (BARAA AL-HALABI/AFP/Getty Images)
7. A Ukrainian helicopter drops leaflets as it flies above the eastern city of Slaviansk, April 24, 2014.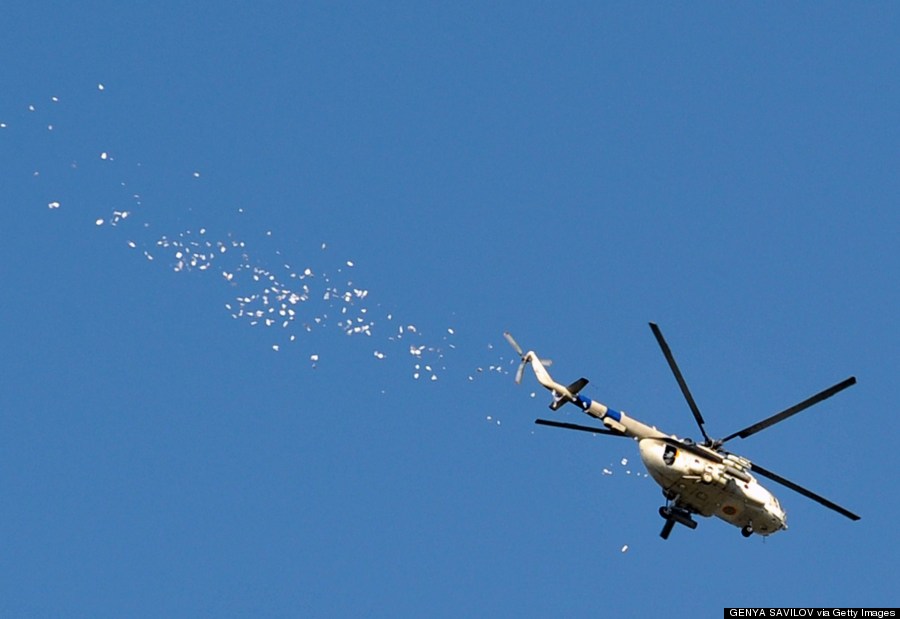 (GENYA SAVILOV/AFP/Getty Images)
8. Search and rescue teams take part in a recovery operation at the site of the Sewol ferry sinking, near the South Korean island of Jindo, April 24, 2014.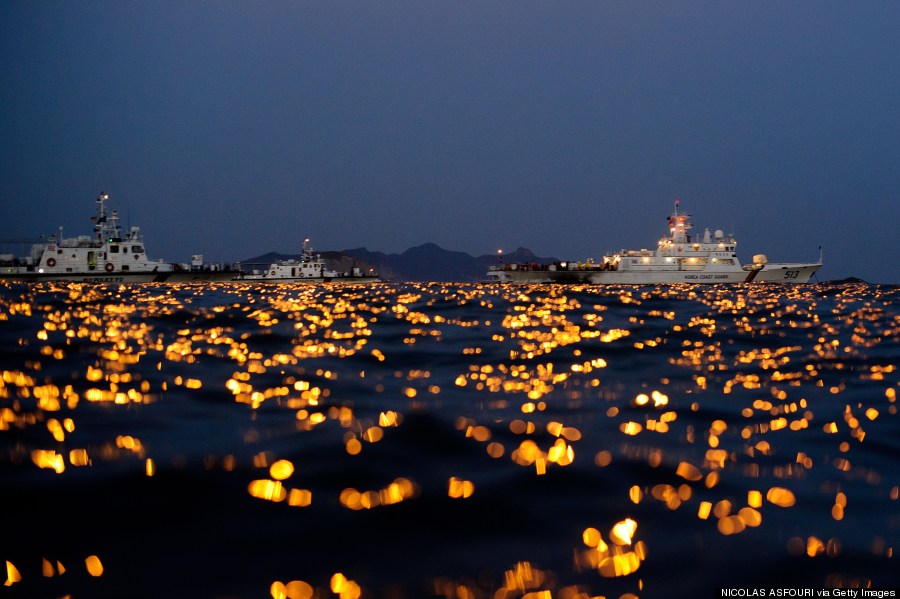 (NICOLAS ASFOURI/AFP/Getty Images)
9. Friends and neighbors of popular dancer Douglas Rafael da Silva Pereira pray near the spot where his body was found in the Pavao Pavaozinho slum of Rio de Janeiro, Brazil, April 23, 2014. (AP Photo/Felipe Dana)
10. A Greater Adjutant Stork flies by a ragpicker looking for recyclable items at a garbage dump on the outskirts of Gauhati, India, April 22, 2014. (AP Photo/Anupam Nath)
REAL LIFE. REAL NEWS. REAL VOICES.
Help us tell more of the stories that matter from voices that too often remain unheard.