Nothing quite compares to the power of a photograph to communicate the goings on in the world. Ranging from the serious to the silly, these photos offer peeks into what happened around the globe this week.
1. Muslims flee the Central African Republic capital of Bangui, April 29, 2014.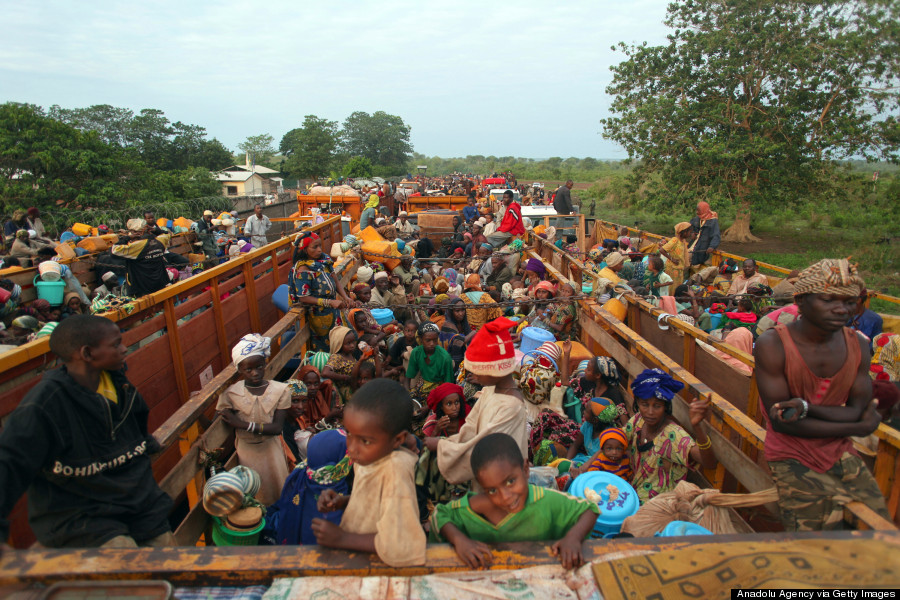 (Nacer Telal/Anadolu Agency/Getty Images)
2. A cow tries to drink water from the bed of a dried rivulet in Mayong village, India, April 30, 2014. (AP Photo/Anupam Nath)
3. Russian students and unions members celebrate at a May Day rally in Red Square, Moscow, May 1, 2014.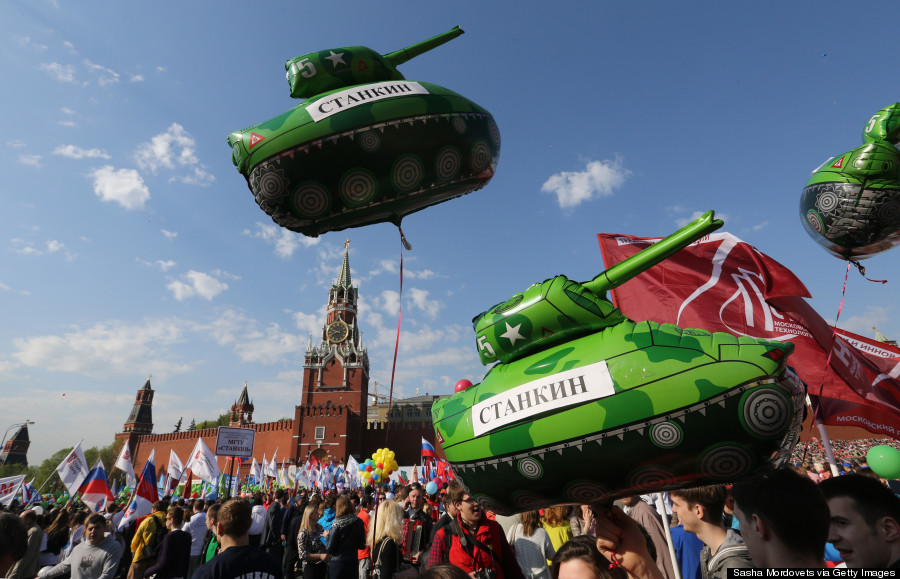 (Sasha Mordovets/Getty Images)
4. Pilot Zoltan Veres flies under the oldest Hungarian bridge, during a car and air show in Budapest, May 1, 2014.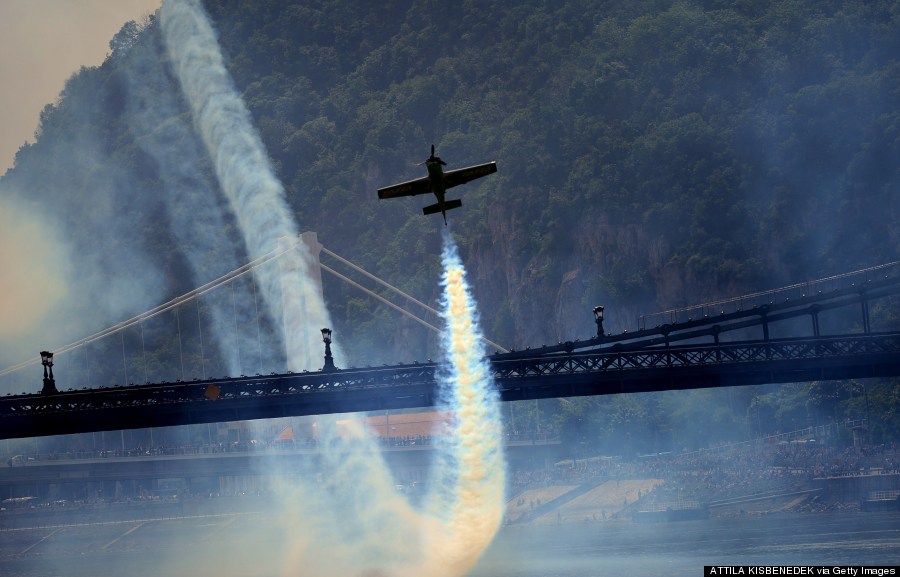 (ATTILA KISBENEDEK/AFP/Getty Images)
5. A girl attends a rally in Lagos calling for the return of schoolgirls kidnapped in Chibok, Nigeria, May, 1. 2014. (AP Photo/ Sunday Alamba)
6. A Buddhist monk stands in front of police during a Labor Day demonstration in Phnom Penh, Cambodia, May 1, 2014.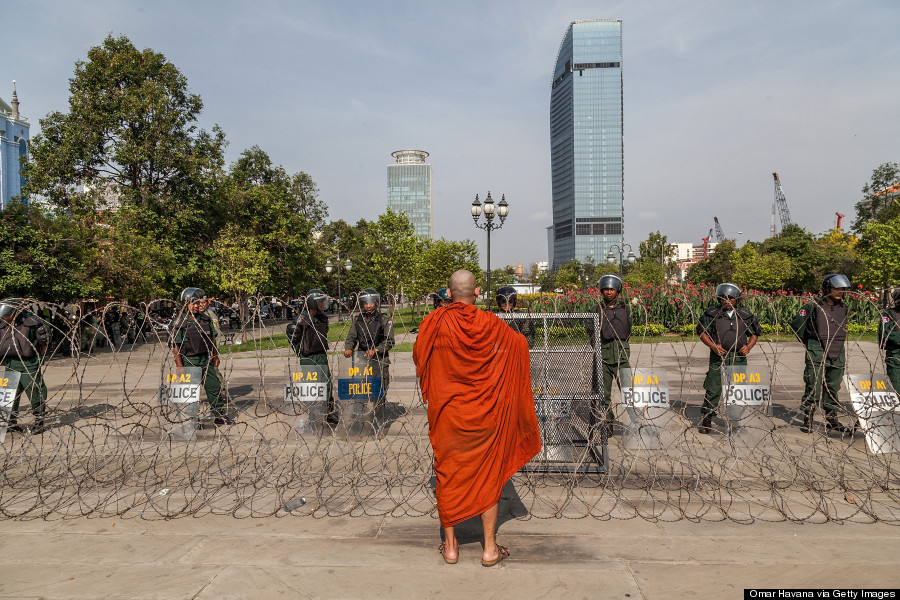 (Omar Havana/Getty Images)
7. A Pakistani worker works in a small steel factory in Lahore, April 29, 2014.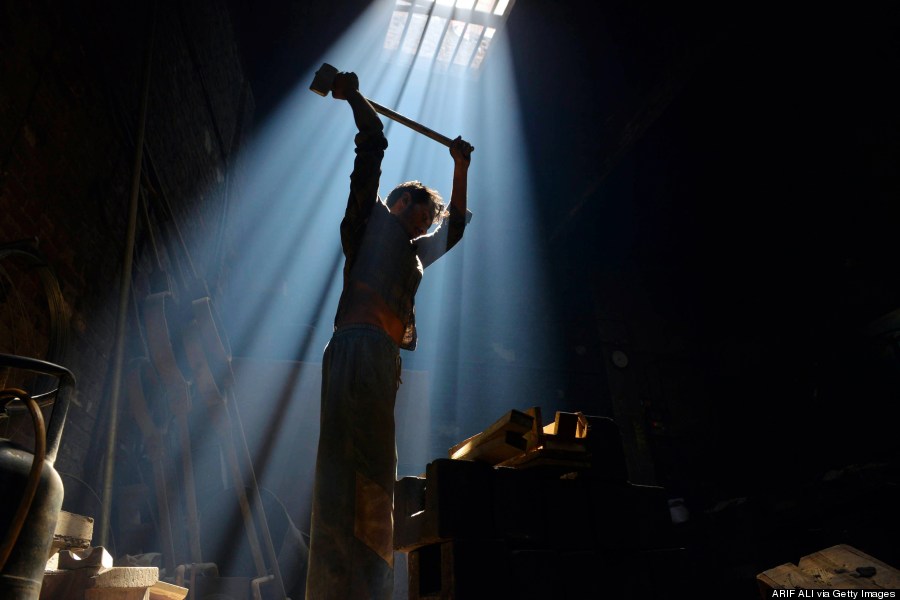 (Arif Ali/AFP/Getty Images)
8. An Iraqi woman displays her ink-stained finger after voting in general elections in Najaf, April 30, 2014.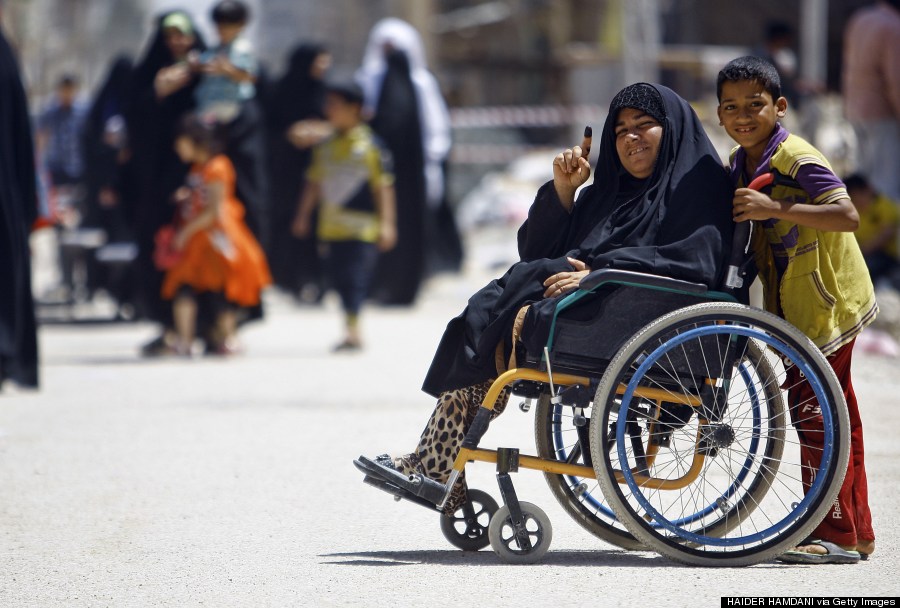 (HAIDER HAMDANI/AFP/Getty Images)
9. Ukrainian ultra-nationalists march to Kiev's Independence Square to commemorate those killed in protests, April 29, 2014.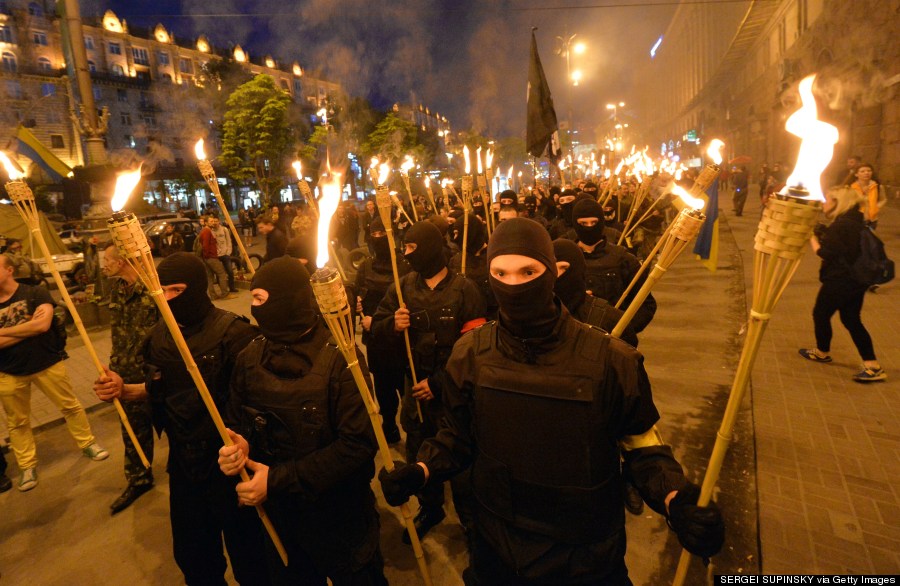 (SERGEI SUPINSKY/AFP/Getty Images)
10. An Egyptian boy reacts outside a court after it sentences hundreds to death in Minya, April 28, 2014.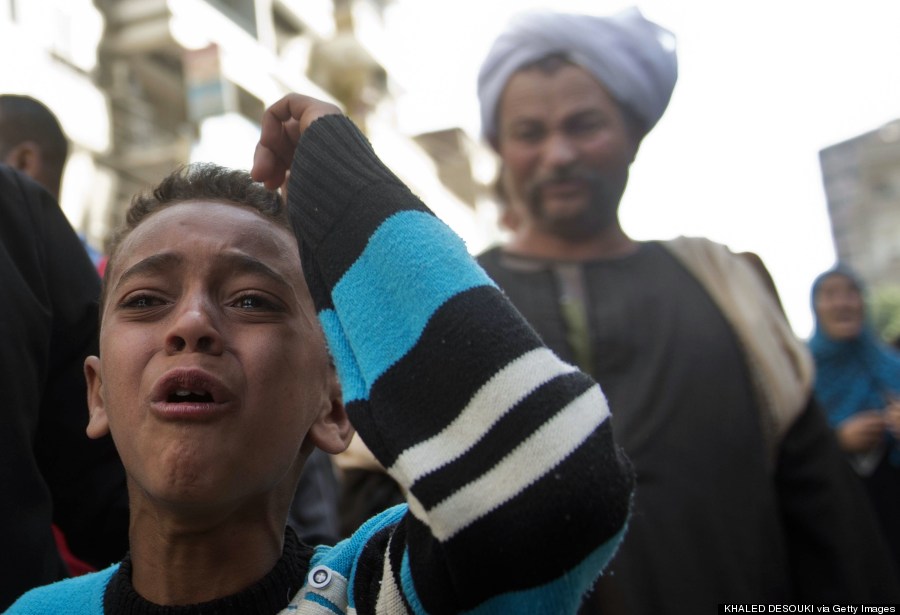 (KHALED DESOUKI/AFP/Getty Images)
REAL LIFE. REAL NEWS. REAL VOICES.
Help us tell more of the stories that matter from voices that too often remain unheard.