Nothing quite compares to the power of a photograph to communicate the goings on in the world. Ranging from the serious to the silly, these photos offer peeks into what happened around the globe this week.
1. South Africans queue to vote at a polling station in Bekkersdal, May 7, 2014. (AP Photo/Ben Curtis)
2. Soldiers parade during Vietnam's celebration of the 60th anniversary of their victory over French colonial forces, May 7, 2014.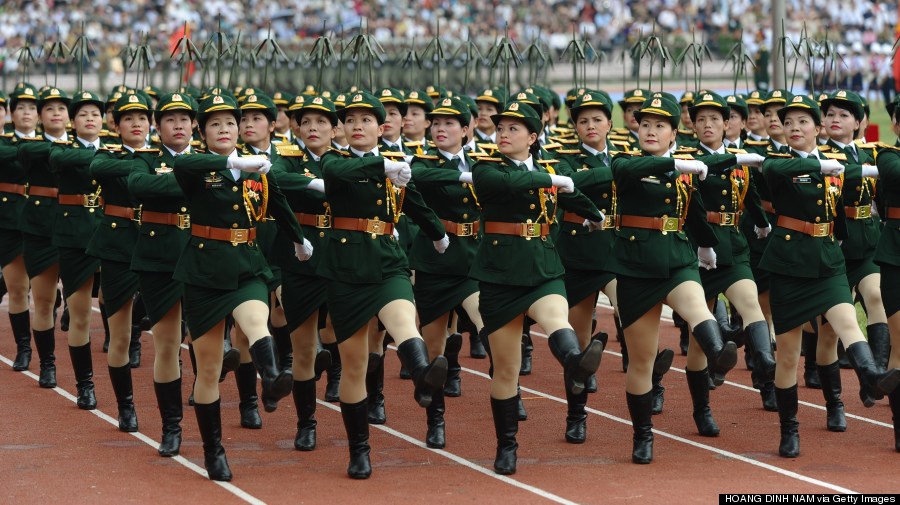 (HOANG DINH NAM/AFP/Getty Images)
3. A man lays flowers inside the burnt trade union building in Odessa, Ukraine, May 4, 2014. (AP Photo/Sergei Poliakov)
4. Survivors sit by their tents near the site of the landslide that buried Abi-Barik village in Badakhshan province, Afghanistan, May 6, 2014. (AP Photo/Massoud Hossaini)
5. A woman peers outside as sheep are slaughtered for the Saint George's Day feast in Babaj i Bokes village, western Kosovo, May 6, 2014. (AP Photo/Visar Kryeziu)
6. Revelers dance during the annual Gay Pride Parade in Sao Paulo, Brazil, May 4, 2014. (AP Photo/Andre Penner)
7. A Kenyan policeman stands in front of the wreckage of a bus that was bombed in Nairobi, May 4, 2014.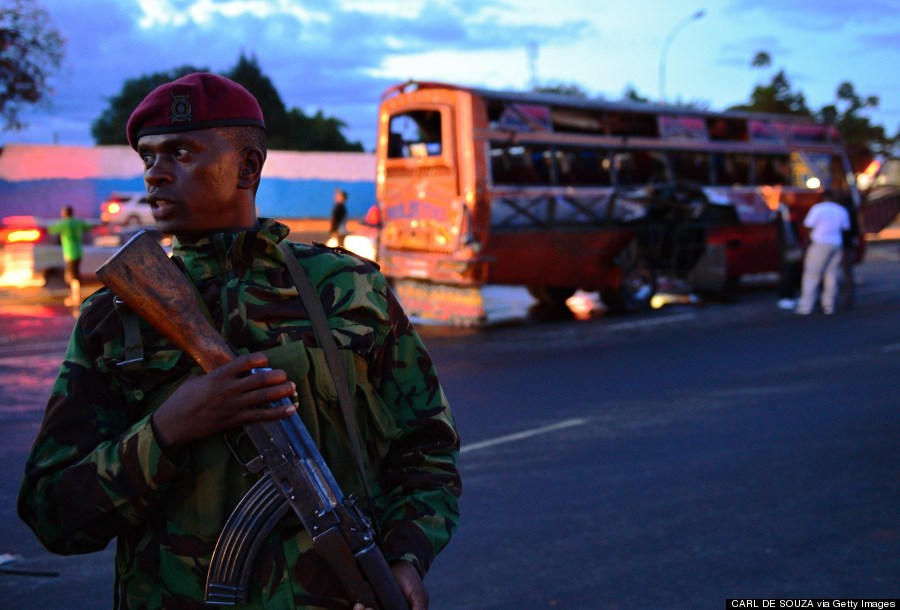 (CARL DE SOUZA/AFP/Getty Images)
8. Ukrainian National Guard recruits take part in military drills in Novy-Petrivtsi, May 8, 2014.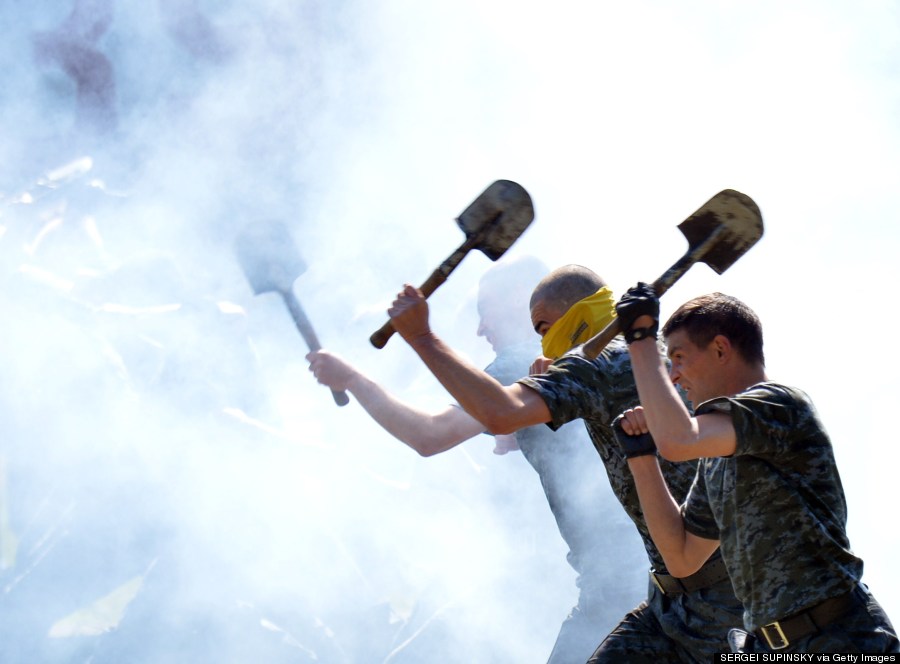 (SERGEI SUPINSKY/AFP/Getty Images)
9. A girl reads messages written on paper ships for the victims of the sunken ferry Sewol in Seoul, South Korea, May 5, 2014. (AP Photo/Ahn Young-joon)
10. Syrian government forces erect a flag in the old city of Homs following the negotiated withdrawal of rebel fighters from the city center, May 8, 2014.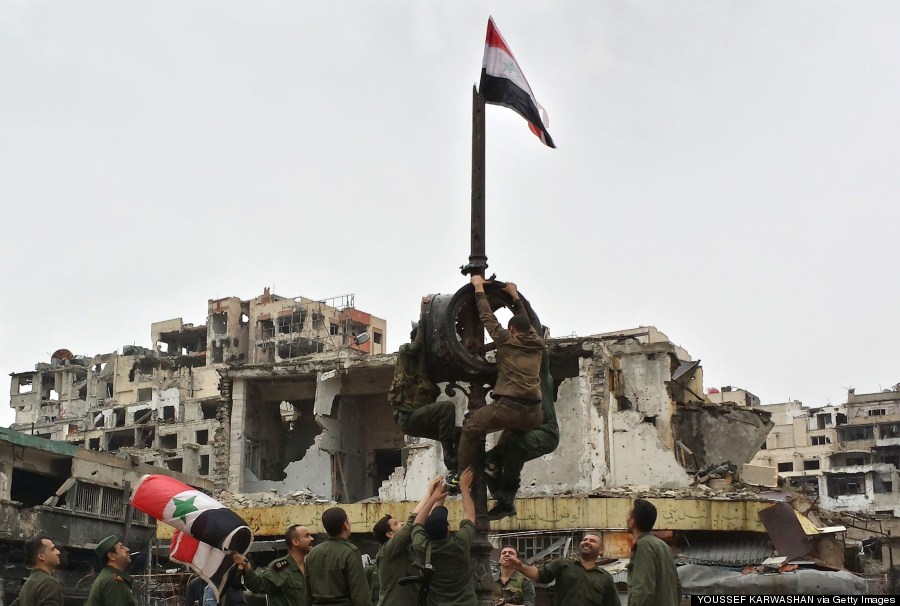 (YOUSSEF KARWASHAN/AFP/Getty Images)
Calling all HuffPost superfans!
Sign up for membership to become a founding member and help shape HuffPost's next chapter