Nothing quite compares to the power of a photograph to communicate the goings on in the world. Ranging from the serious to the silly, these photos offer peeks into what happened around the globe this week.
1. An anti-coup protester cries as she asks a Thai soldier to leave during a demonstration in Bangkok, May 25, 2014. (AP Photo/Sakchai Lalit)
2. Pakistanis shower rose petals during a rally on the 16th anniversary of Pakistan's nuclear test, Islamabad, May 28, 2014.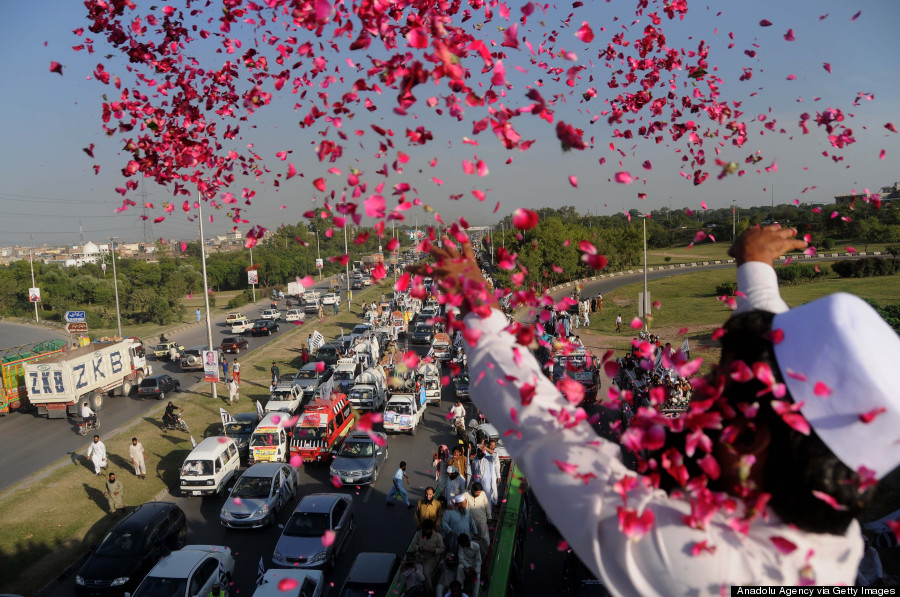 (Muhammad Reza/Anadolu Agency/Getty Images)
3. A man from the Capinana tribe shows a soccer ball with "No FIFA" written in Portuguese at a protest in Brasilia, May 28, 2014. (AP Photo/Eraldo Peres)
4. A group of Femen activists stage a protest against far-right parties at a polling station in Henin-Beaumont, France, May 25, 2014. (AP Photo/Jacques Brinon)
5. Black smoke billows from Donetsk's airport, pictured from a cemetery, during fighting between the Ukrainian army and pro-Russia insurgents, May 26, 2014.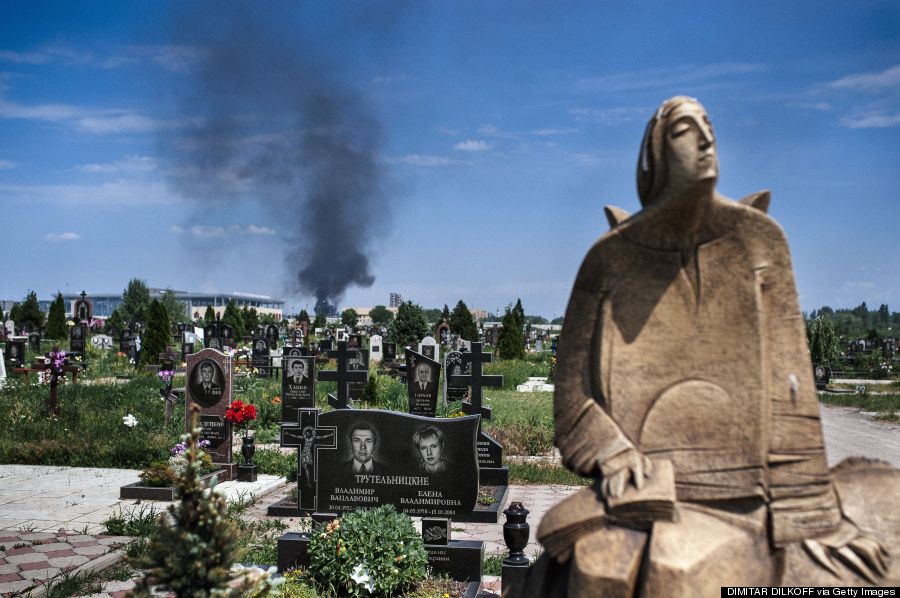 (DIMITAR DILKOFF/AFP/Getty Images)
6. Pope Francis touches the wall that divides Israel from the West Bank in Bethlehem, May 25, 2014. (AP Photo/Osservatore Romano)
7. Bikers take part in the annual Rolling Thunder ride in Washington, DC on Memorial Day, May 25, 2014.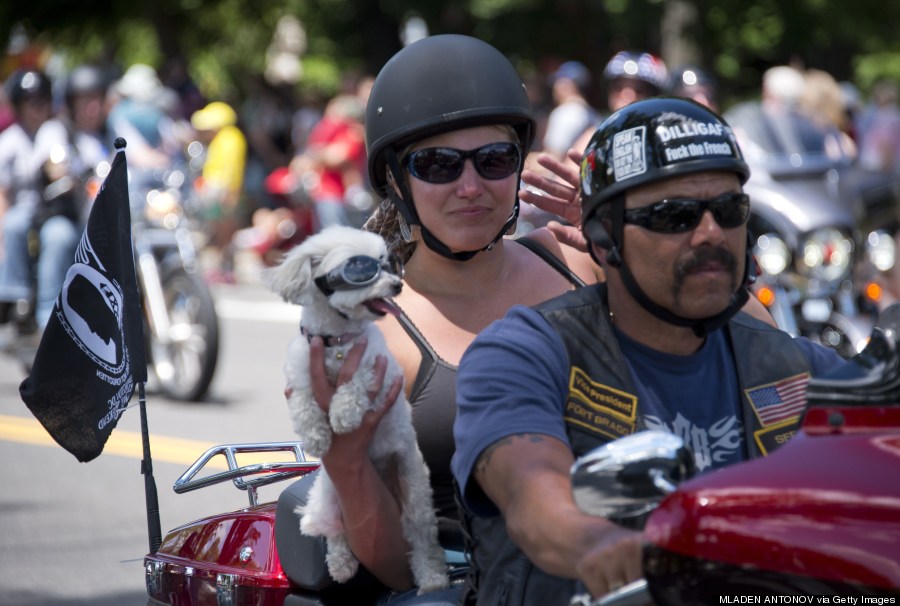 (MLADEN ANTONOV/AFP/Getty Images)
8. Thai soldiers near the Victory Monument in Bangkok, May 27, 2014. (AP Photo/Wason Wanichakorn)
9. A woman wearing a traditional Hungarian outfit casts her ballot in the European elections at a polling station in Kalocsa, May 25, 2014.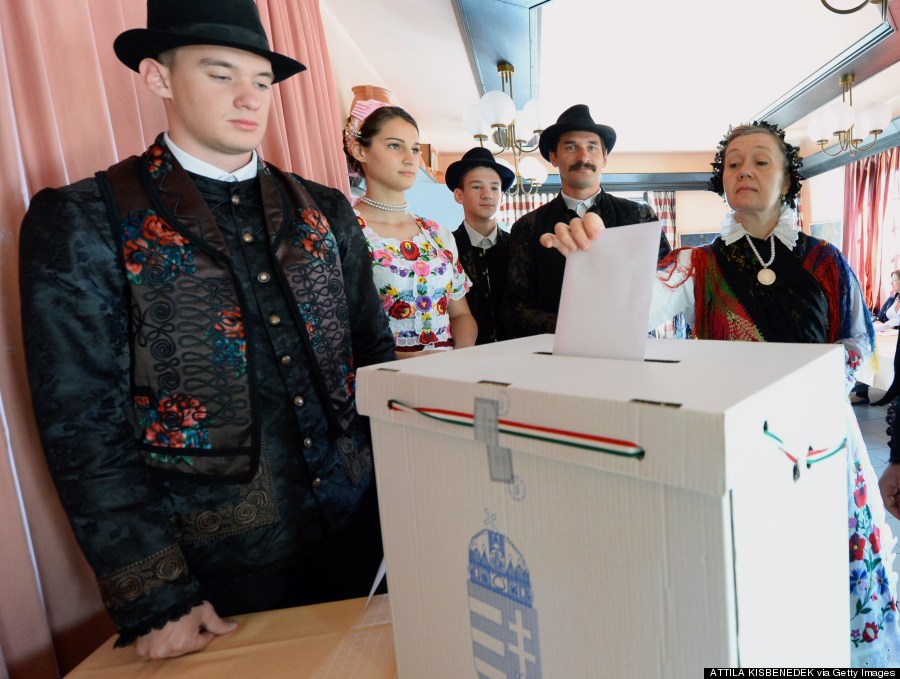 (ATTILA KISBENEDEK/AFP/Getty Images)
10. Supporters pour milk on a cut out of India's new prime minister Narendra Modi, as they celebrate his inauguration at the Dharavi Slum in Mumbai, May 26, 2014. (AP Photo/Rajanish Kakade)
Related
Popular in the Community