Nothing quite compares to the power of a photograph to communicate the goings on in the world. Ranging from the serious to the silly, these photos offer peeks into what happened around the globe this week.
1. A protester lies on the ground before a line of riot police during a demonstration against the FIFA World Cup in Belo Horizonte, Brazil on June 12, 2014.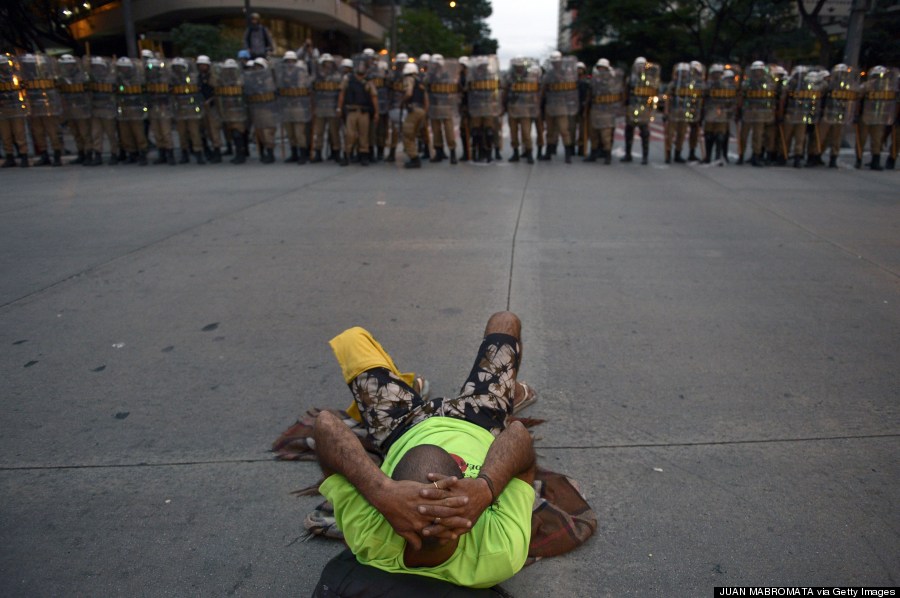 (JUAN MABROMATA/AFP/Getty Images)
2. An Iraqi soldier searches men as they arrive at a recruiting center in Baghdad to volunteer to fight against militants in northern Iraq on June 13, 2014.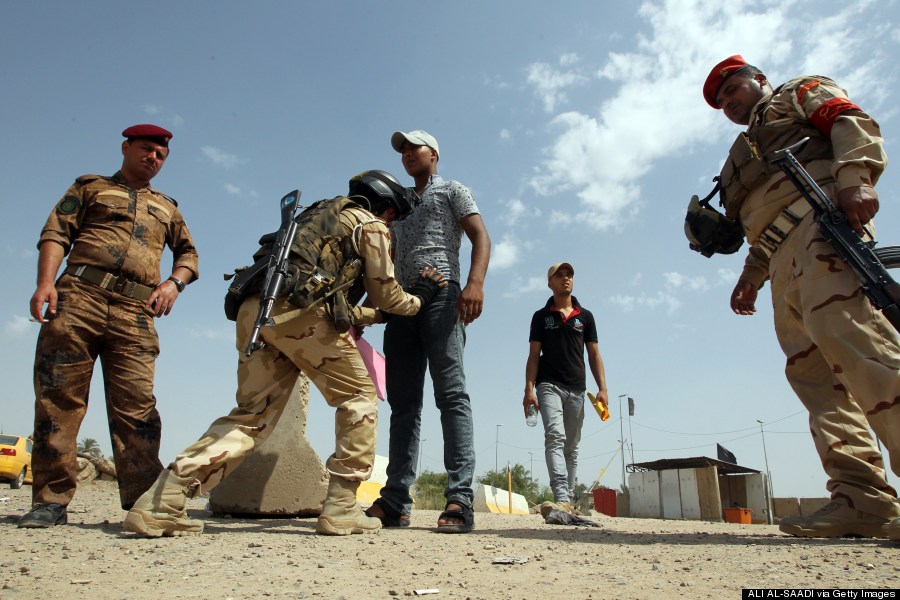 (ALI AL-SAADI/AFP/Getty Images)
3. Pope Francis greets the crowd during his general audience at St Peter's Square in the Vatican on June 11, 2014.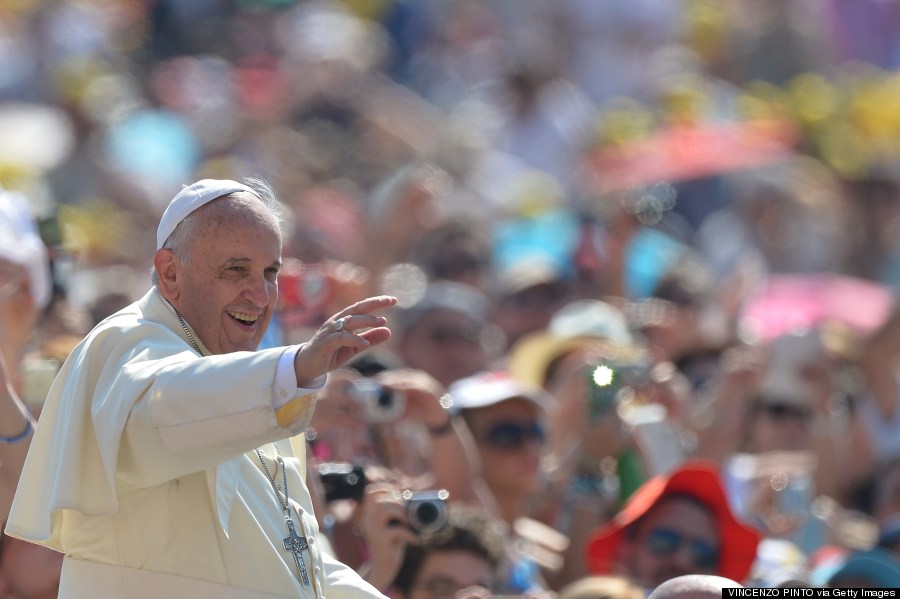 (VINCENZO PINTO/AFP/Getty Images)
4. Brazil's defender Marcelo, right, is watched by teammate Julio Cesar as he scores in his own goal during a World Cup football match between Brazil and Croatia in Sao Paulo on June 12, 2014.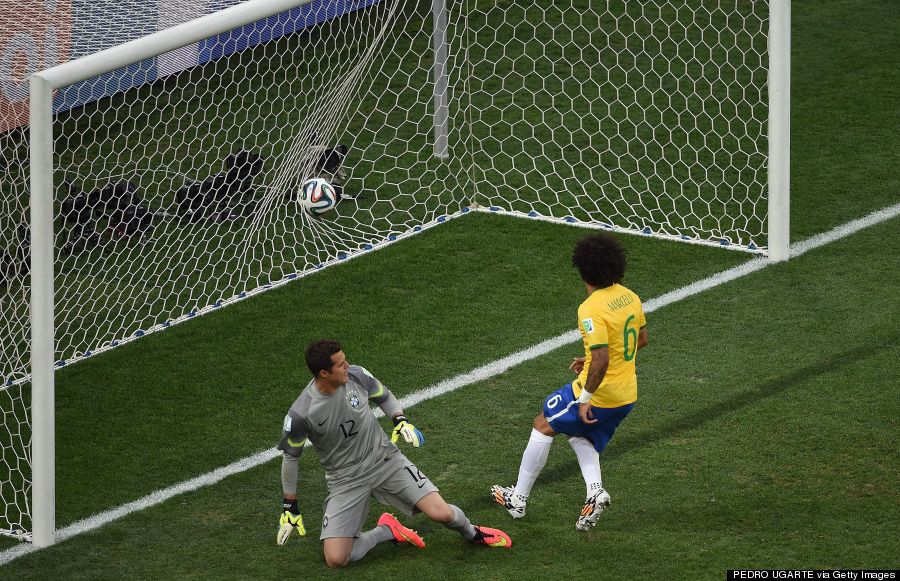 (PEDRO UGARTE/AFP/Getty Images)
5. Danny, the K9 partner of slain RCMP Const. Dave Joseph Ross, sits by the casket at his funeral on June 10, 2014 in Moncton, New Brunswick, Canada. (AP Photo/The Canadian Press, Sean Kilpatrick)
6. A cyclist squeezes through the corridor between lines of parked taxis during a protest by London black cab drivers against private taxi service 'Uber' on June 11, 2014.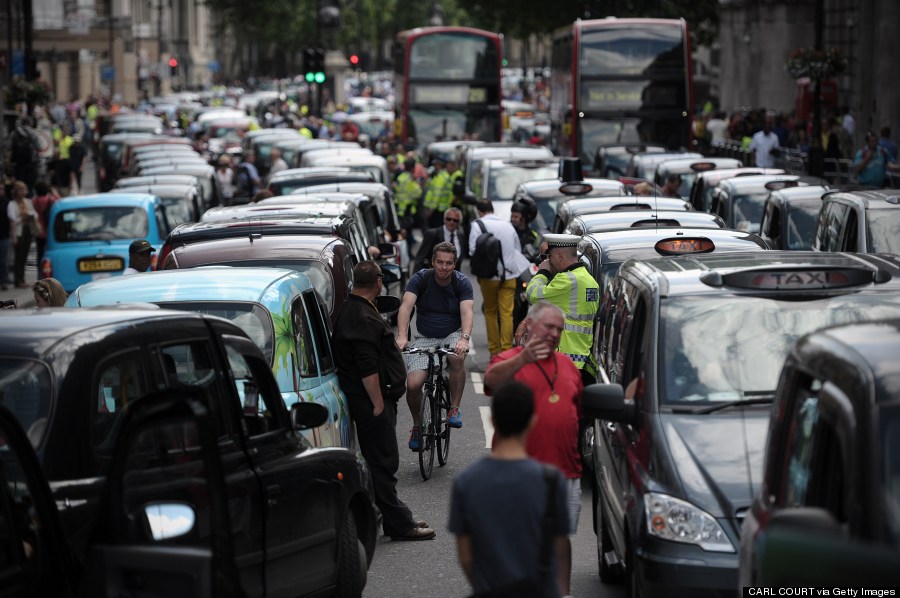 (CARL COURT/AFP/Getty Images)
7. Indian rickshaw pullers sleep during the heat of the day in New Delhi on June 10, 2014.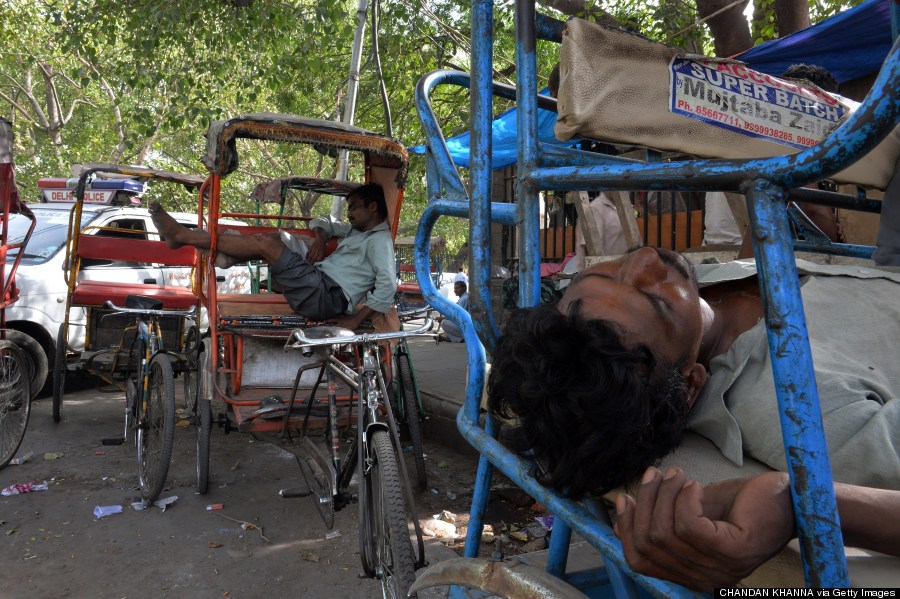 (Chandan Khanna/AFP/Getty Images)
8. Pro-Russian fighters guard at a checkpoint in Donetsk, eastern Ukraine, on June 10, 2014. (AP Photo/Evgeniy Maloletka)
9. U.S. Secretary of State John Kerry, British Foreign Secretary William Hague and UN Special Envoy and actress Angelina Jolie attend the Global Summit to End Sexual Violence in Conflict in London on June 13, 2014.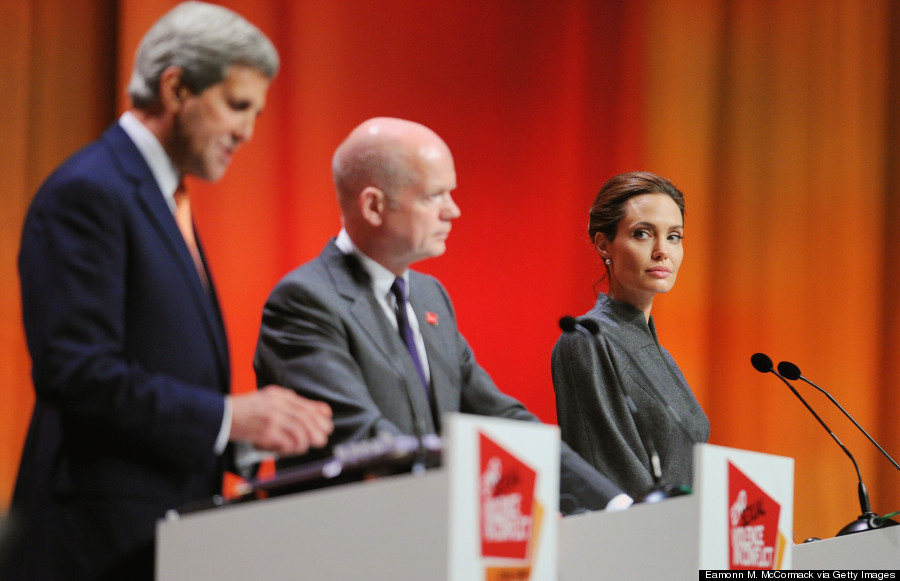 (Eamonn M. McCormack/Getty Images)
10. Children pictured at a memorial vigil for victims of the airport attack, in Karachi on June 11, 2014.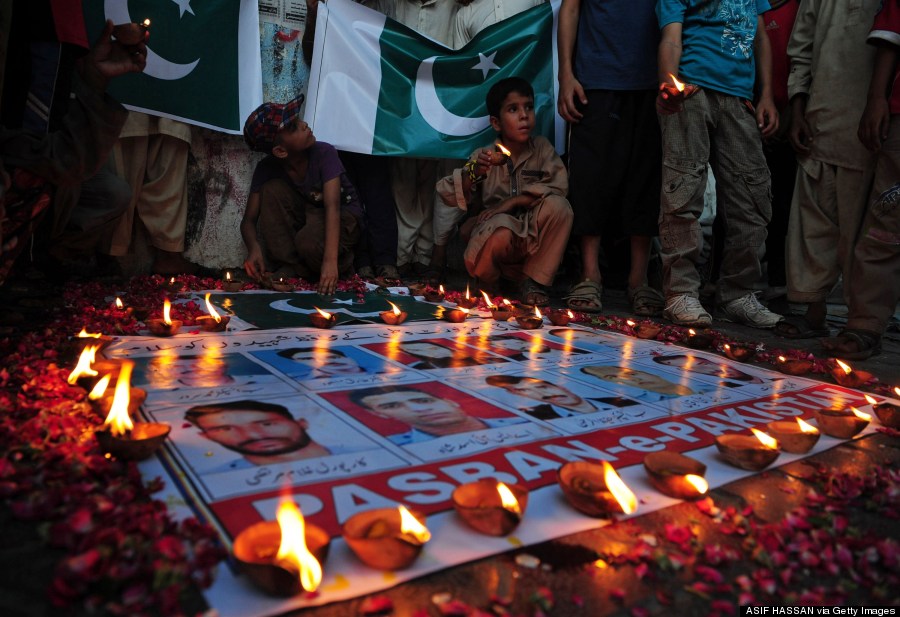 (ASIF HASSAN/AFP/Getty Images)
Popular in the Community