Nothing quite compares to the power of a photograph to communicate the goings on in the world. Ranging from the serious to the silly, these photos offer peeks into what happened around the globe this week.
1. A Chinese Muslim looks at a table full of watermelon before the breaking of the Ramadan fast at a mosque in Beijing on July 28, 2014.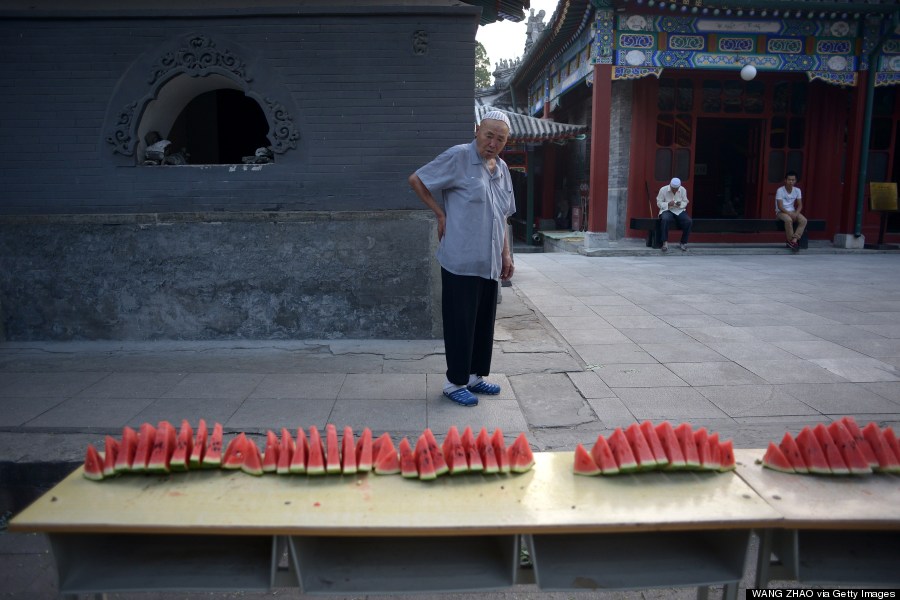 (WANG ZHAO/AFP/Getty Images)
2. Participants wearing inflated suits and masks depicting members of the British royal family, Prince William (L) Prince Philip (C) and Prince Harry (R) before the start of The Sumo Run in London, on July 27, 2014.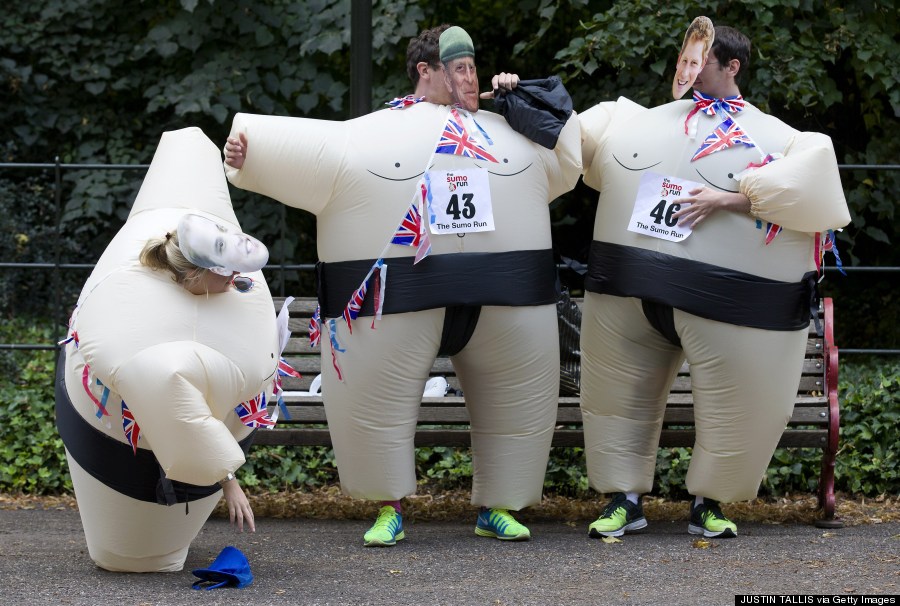 (JUSTIN TALLIS/AFP/Getty Images)
3. Hammed Suleman of Nigeria competes in the Men's Long Jump qualification at Hampden Park during the Glasgow 2014 Commonwealth Games on July 29, 2014.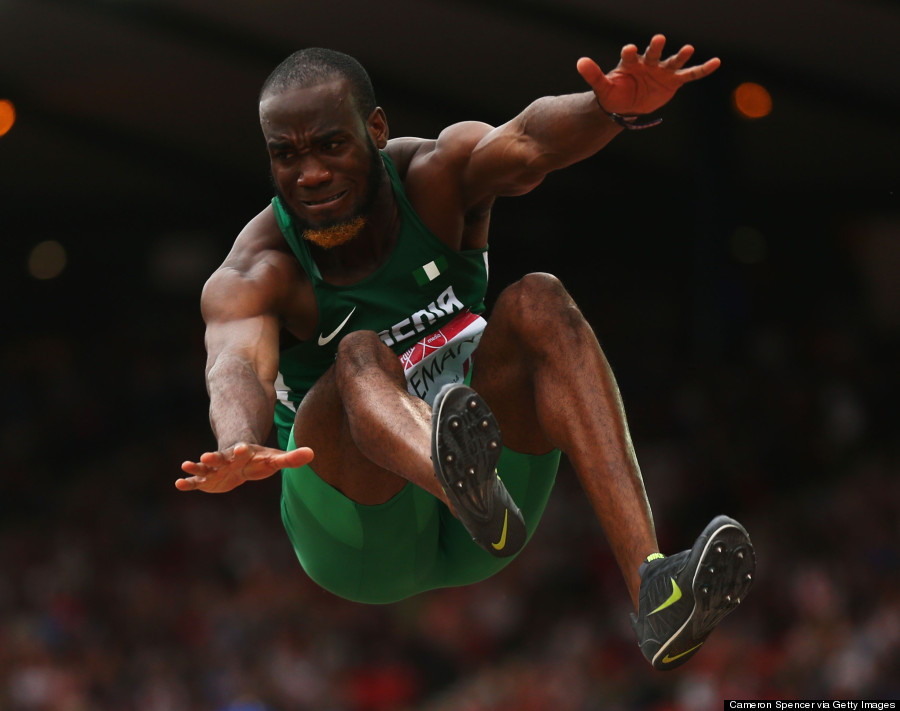 (Cameron Spencer/Getty Images)
4. Flyers are dropped over Gaza City by the Israeli army urging residents to evacuate their homes on July 30, 2014.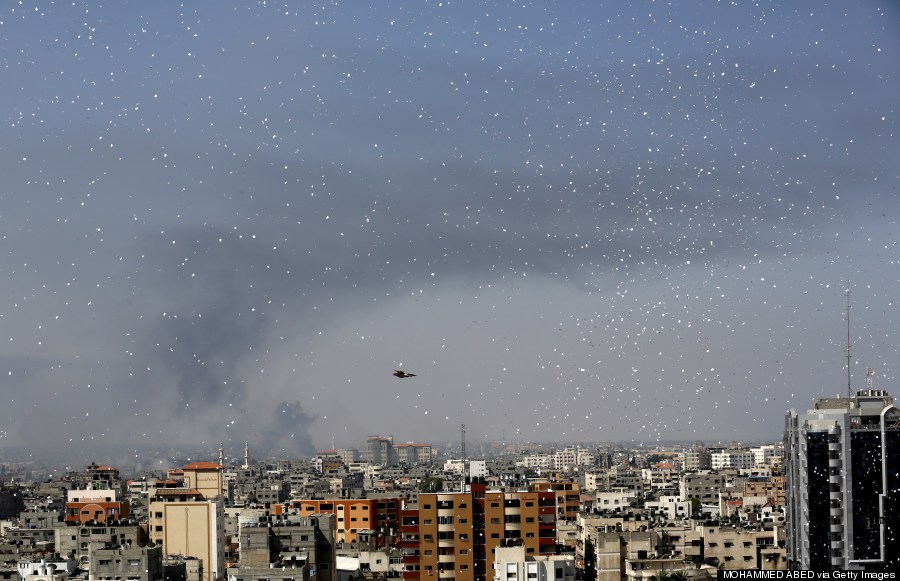 (MOHAMMED ABED/AFP/Getty Images)
5. An Afghan family travel on a motorbike in Kabul on July 31,2014.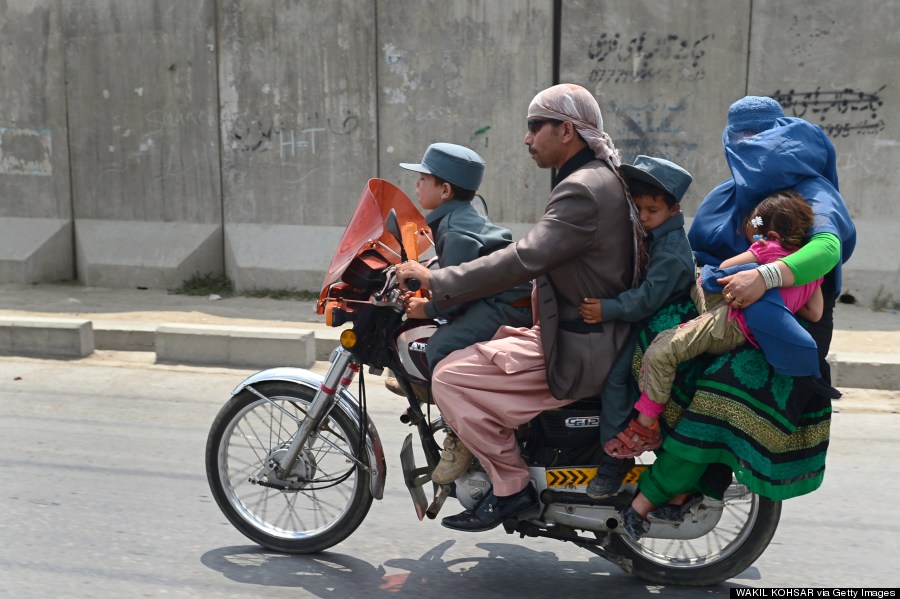 (WAKIL KOHSAR/AFP/Getty Images)
6. A woman walks past shark fins drying on a road in Hong Kong on July 30, 2014.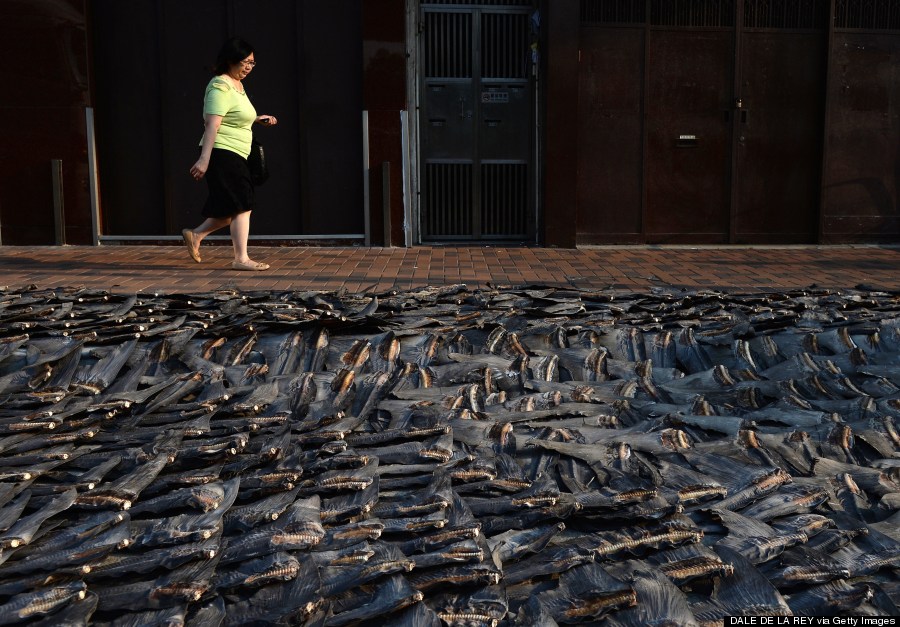 (DALE de la REY/AFP/Getty Images)
7. A Palestinian man reacts in front of a destroyed mosque after it was hit by an Israeli airstrike, on July 29, 2014, in Gaza City.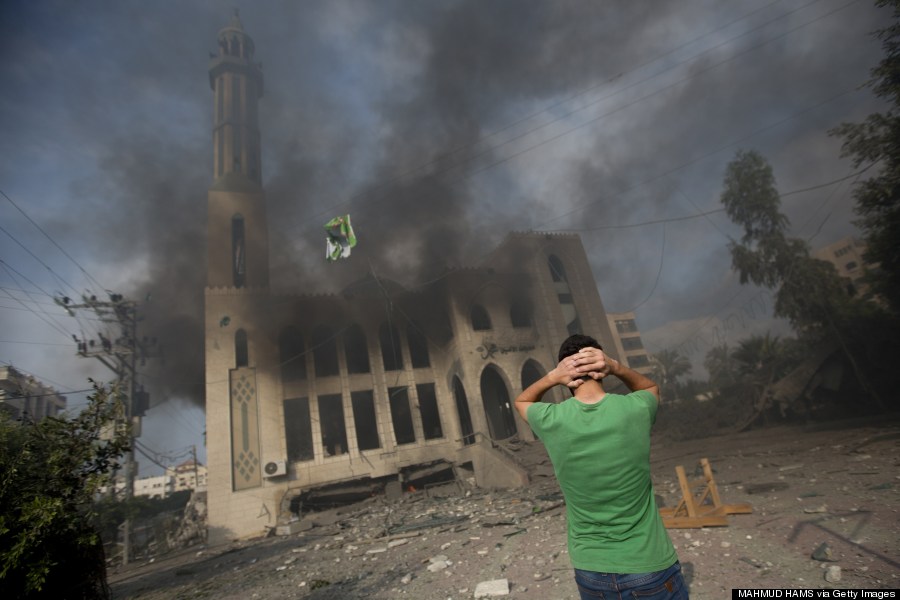 (MAHMUD HAMS/AFP/Getty Images)
8. Bangladeshis ride on packed ferries as they rush home to be with their families ahead of the Eid al-Fitr festival, in the outskirts of Dhaka on July 27, 2014.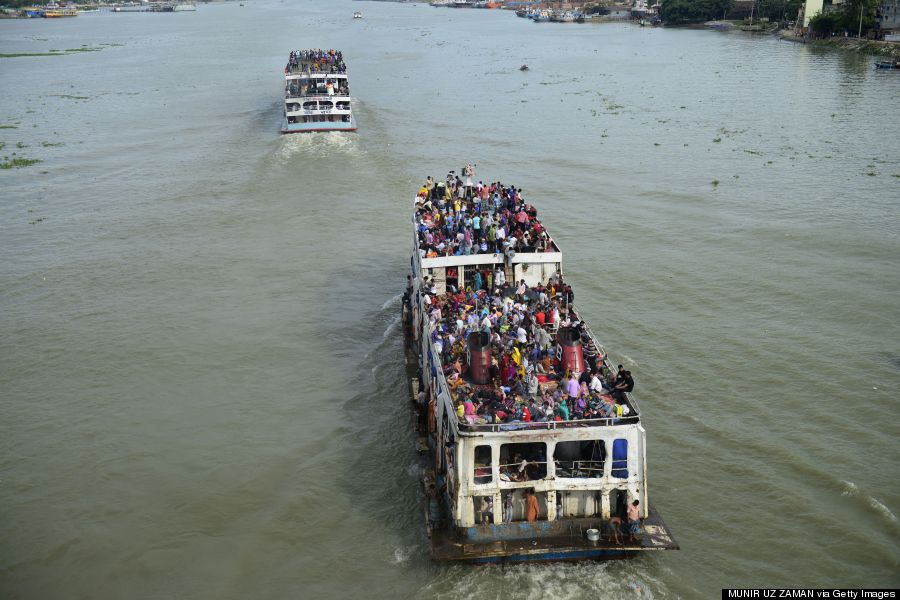 (MUNIR UZ ZAMAN/AFP/Getty Images)
9. Protesters barricade themselves against water cannon spray during President Benigno Aquino's annual State of the Nation Address on July 28, 2014 in Manila, Philippines.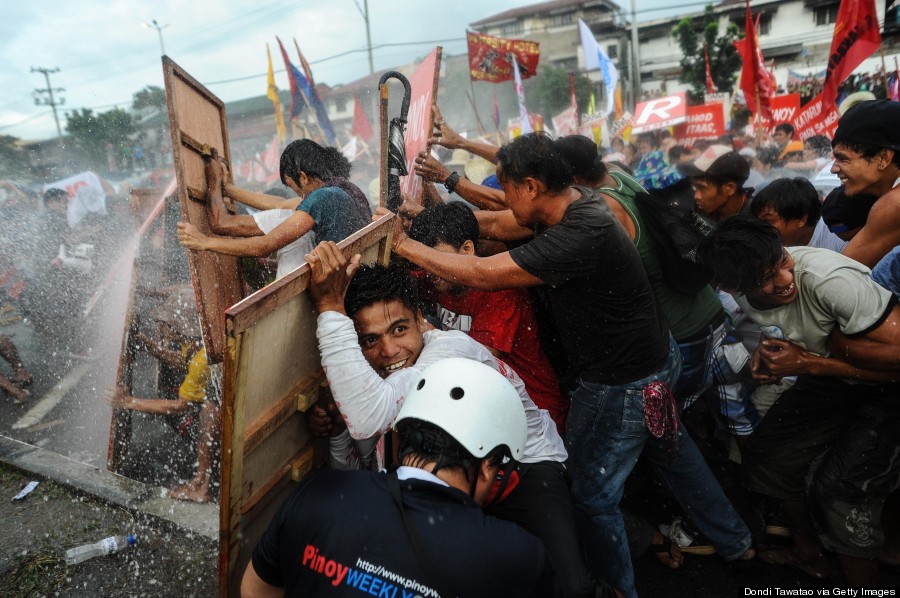 (Dondi Tawatao/Getty Images)
10. A Pakistani navy helicopter evacuates the body of a person who drowned over Clifton beach in Karachi, Pakistan on July 31, 2014. (AP Photo/Fareed Khan)
REAL LIFE. REAL NEWS. REAL VOICES.
Help us tell more of the stories that matter from voices that too often remain unheard.