Humans express their faith in a multitude of ways. These photos capture the diversity within faith practices that happen in our world in the span of just one week.
Chicago, Illinois: November 18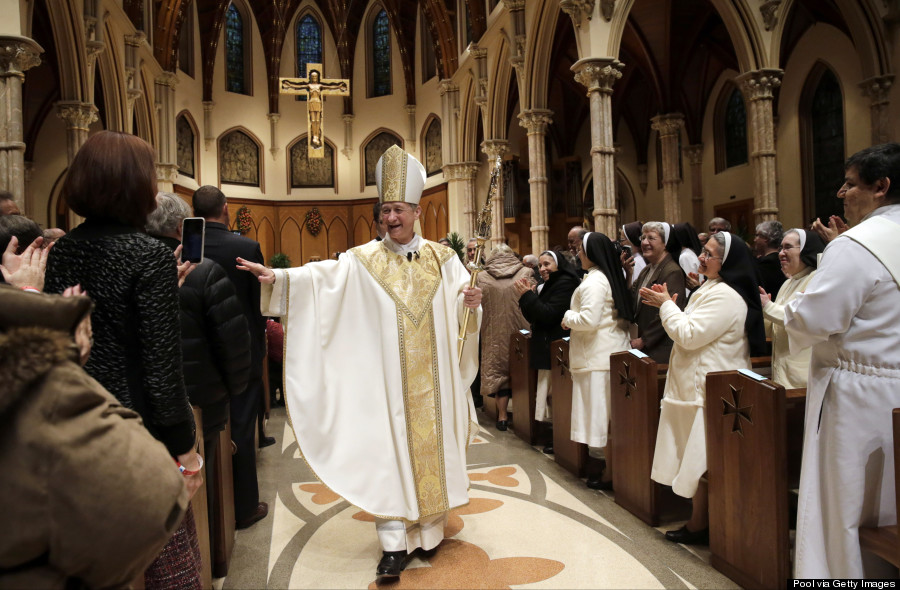 Archbishop Blase Cupich walks down the aisle after his installation Mass at Holy Name Cathedral in Chicago. Cupich was named in September to succeed the retiring Cardinal Francis George by Pope Francis.
Jerusalem, Israel: November 19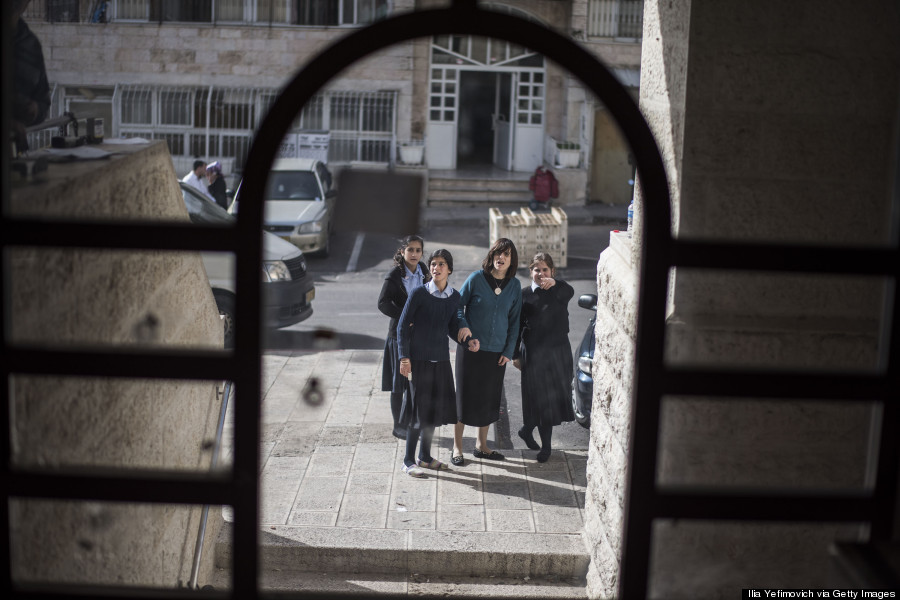 People look at the damage to the entrance of the synagogue in Jerusalem, Israel. The synagogue is back to normal after a several people were killed by Palestinian attackers.
Hissar, India: November 20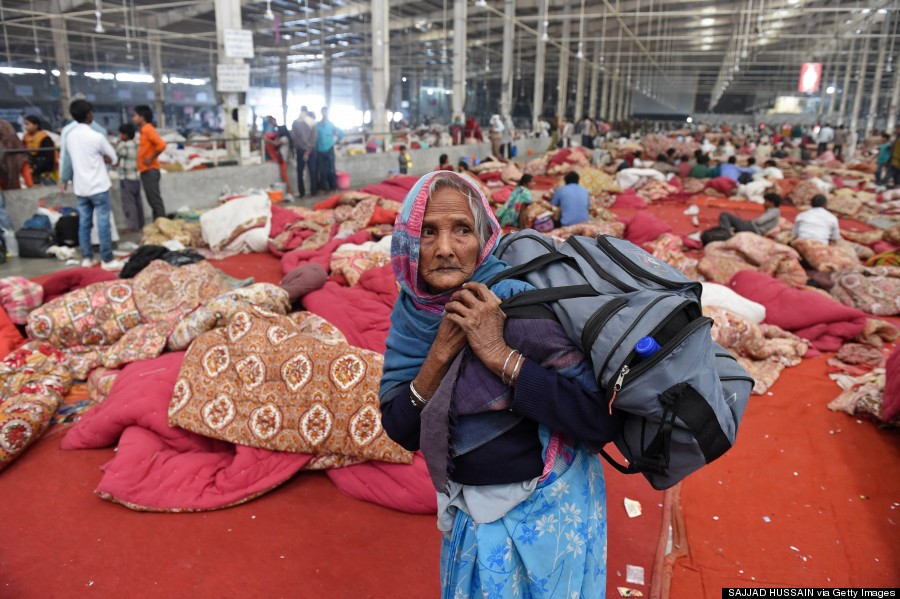 An Indian follower of self-styled 'godman' Rampal Maharaj carries her belongings inside the ashram at Barwala in the district of Hisar, some 175 kilometres (108 miles) north of New Delhi. Indian police scoured the ashram of a controversial guru looking for explosives after his arrest ended a bloody stand-off with thousands of followers and a long siege during which six people died.
Maguindanao Province, Philippines: November 21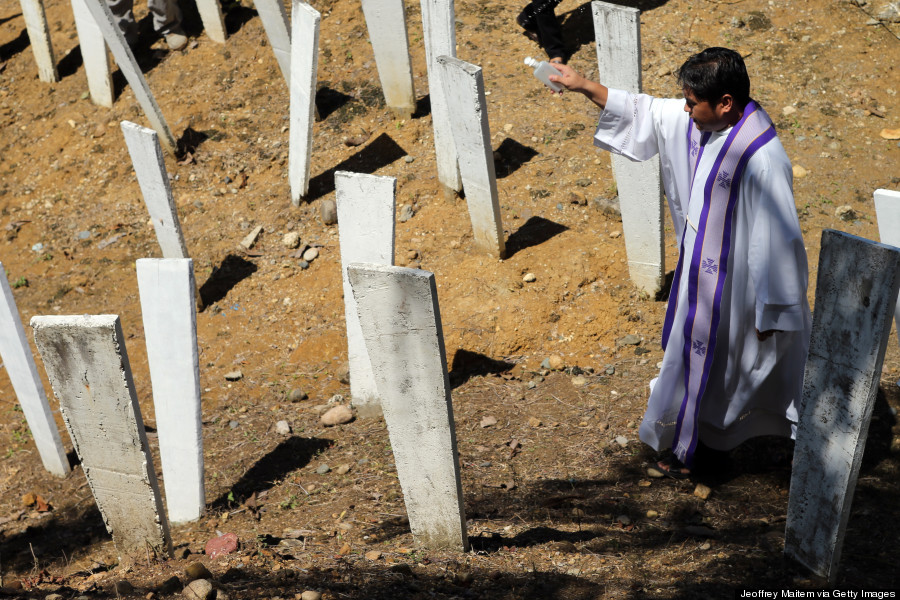 A Roman Catholic priest blesses the site where five years ago 58 people, 32 of them journalists, were killed by members of a powerful Muslim clan in the southern town of Ampatuan, Maguindanao, Philippines. November 23rd will mark the fifth anniversary of the massacre, the country's worst political massacre, which is believed to have been masterminded by the Ampatuan clan. The International Federation of Journalists along with Filipino journalists calls for justice as they are outraged at the lack of progress in the case that has yet to make one successful prosecution and 98 suspected perpetrators remain at large.
Lagos, Nigeria: November 21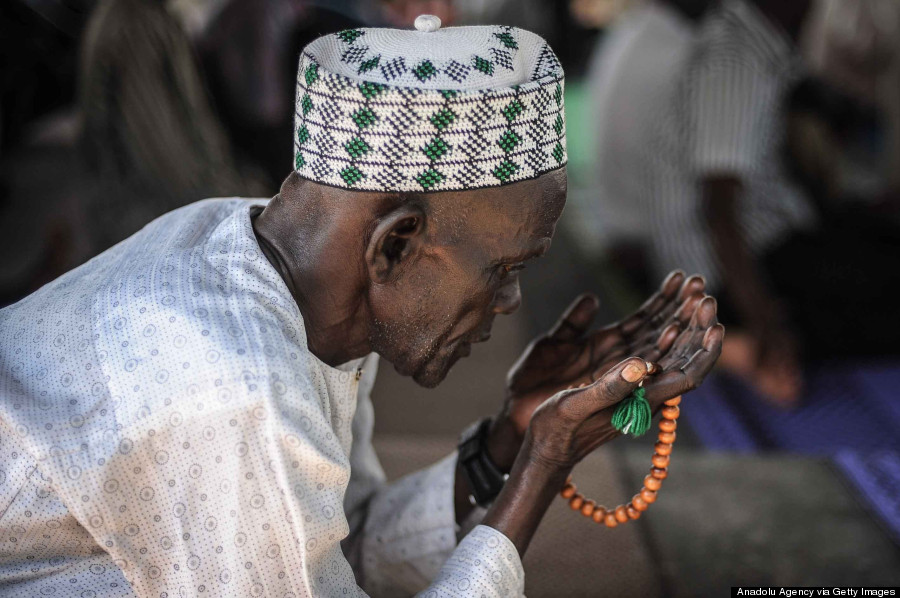 An elderly Nigerian Muslim attends Friday prayer at the Syrian Mosque in Lagos.
Yangoon, Myanmar: November 21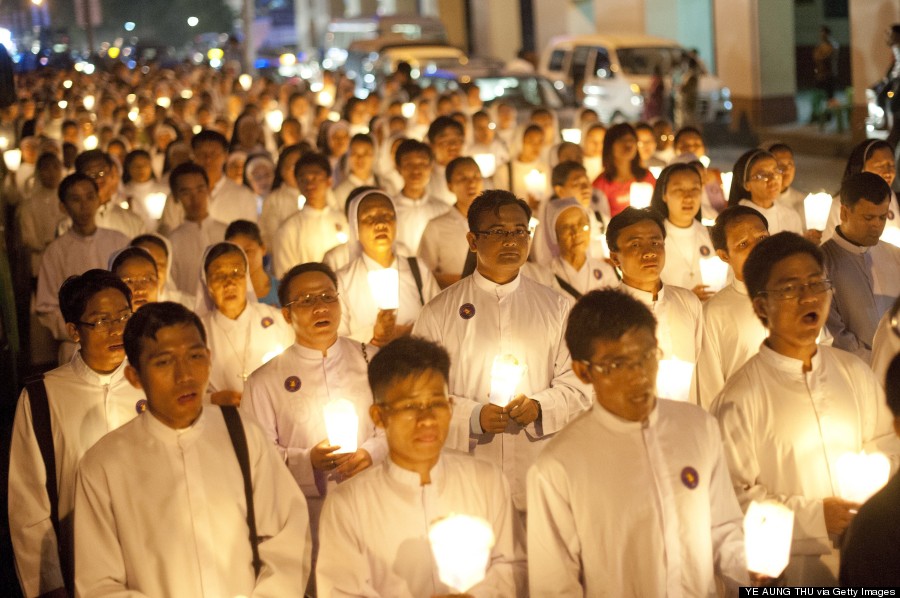 Myanmar Catholic nuns and priests hold candles as they gather for the 500th Jubilee Year of the presence of the Catholic Church in Myanmar.
Jerusalem, Israel: November 21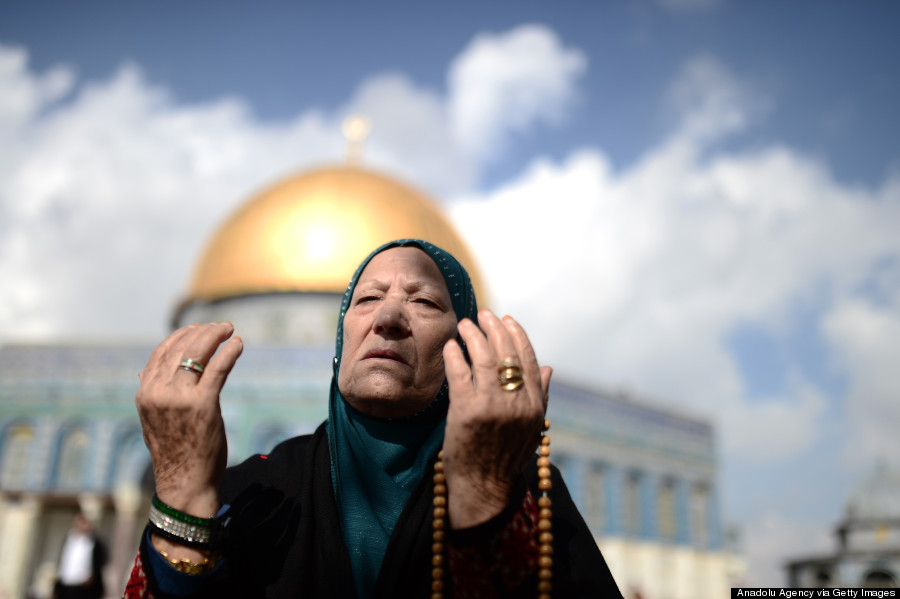 A Palestinian woman performs Friday prayer in front of Dome of the Rock (Qubbat As-Sakhrah) in Al Aqsa Mosque compound as the Israeli government lifted age restrictions for the entry of Palestinians into the Mosque compound in the Old City of Jerusalem.
Yogyakarta, Indonesia: November 22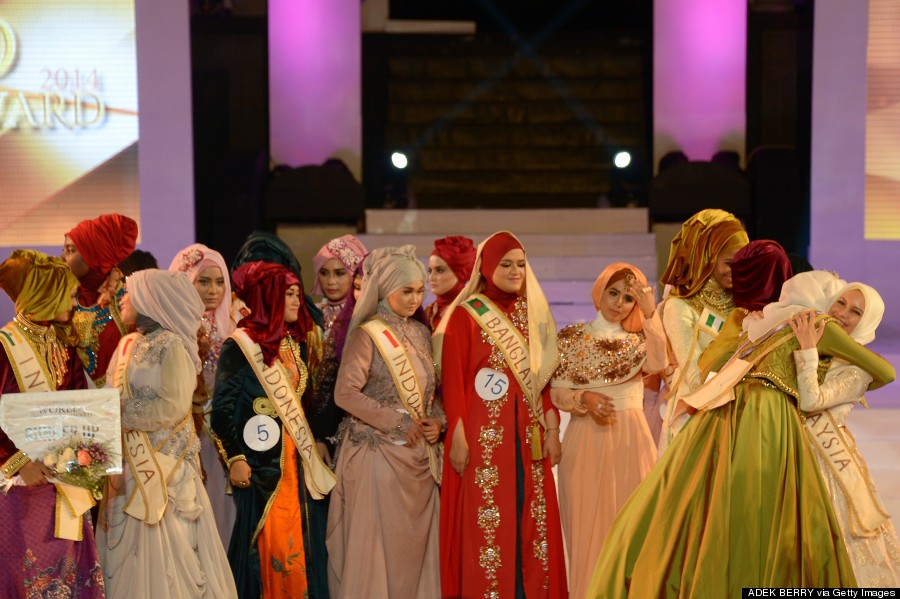 The winner of the 2014 World Muslimah Awards, Fatma Ben Guefrache, hugs Ainur Nelissa (R) as others look on. An eclectic mix of women from around the world competed in the final of a pageant exclusively for Muslims in Indonesia on November 21, seen as an alternative to Western beauty contests. The women, who include a doctor and computer scientist, are set to parade in glittering dresses against the backdrop of world-renowned ancient temples for the finale.

Before You Go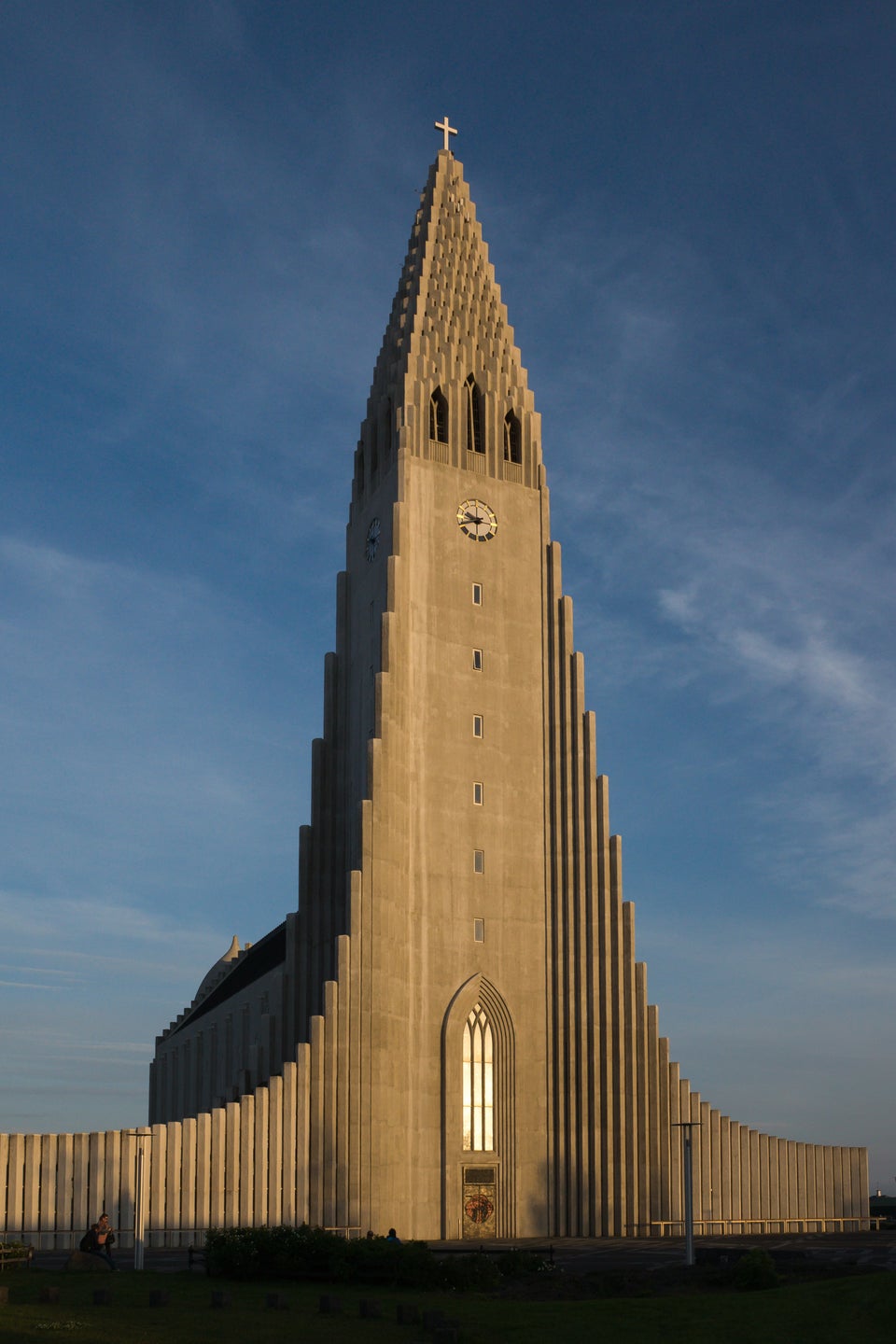 The World's 50 Most Unusual Churches
Popular in the Community