Humans express their faith in a multitude of ways. These photos capture the diversity within faith practices that happen in our world in the span of just one week.
England: November 30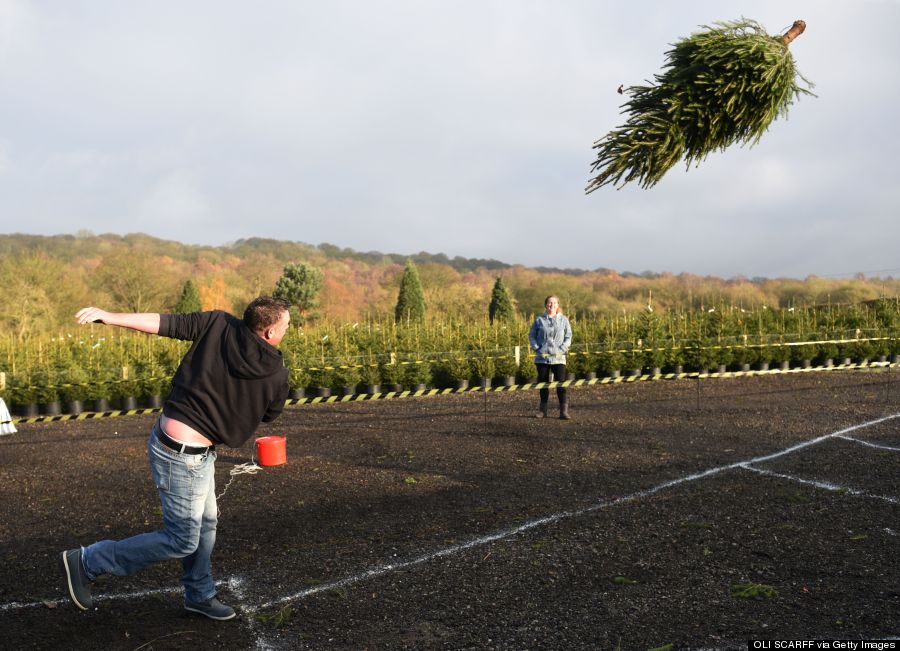 A man takes part in the UK Christmas Tree Throwing Championships held at Keele Christmas Tree Farm in central England.
Istanbul, Turkey: November 30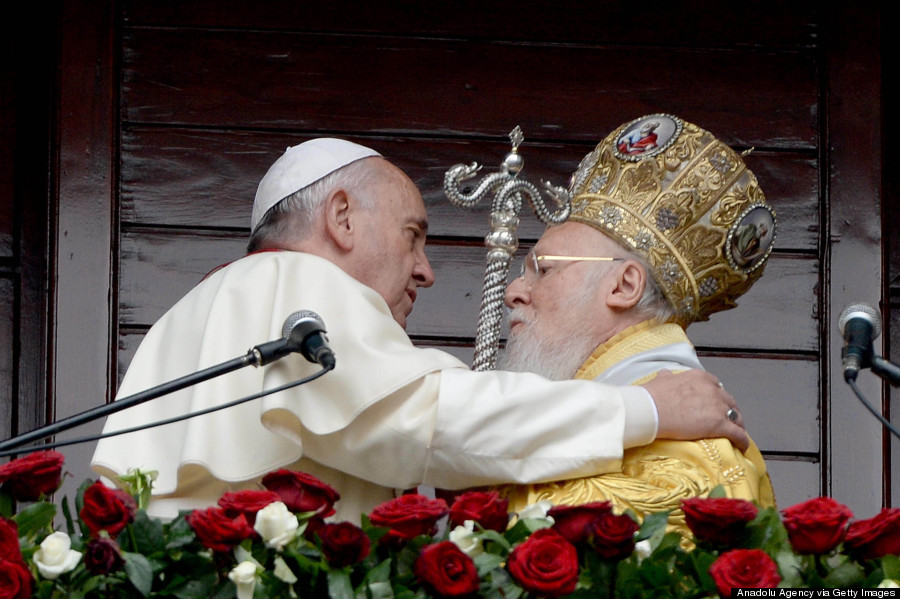 Pope Francis (L) hugs Patriarch Bartholomew (R) after they attend a mass at Aya Yorgi Church in Fener Greek Patriarchate, Istanbul, Turkey. Pope Francis and the spiritual leader of the world's Orthodox Christians demanded an end to the persecution of religious minorities in Syria and Iraq on Sunday and called for dialogue with Muslims, according to the AP. It capped Francis' three-day visit to Turkey with a strong show of Christian unity.
Vatican City, Vatican: December 1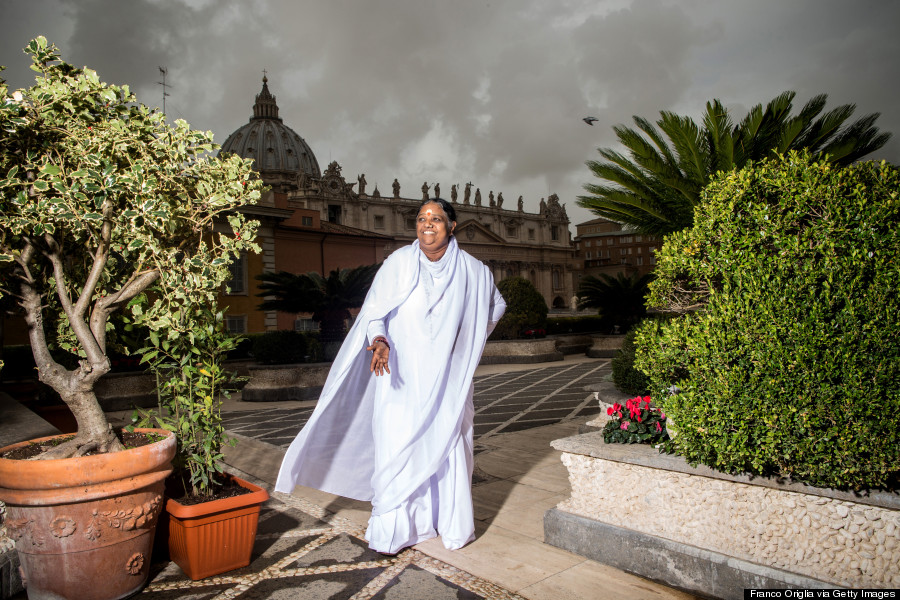 Mata Amritanandamayi, Indian spiritual leader and humanitarian, visits St Peter's Square outside The Vatican ahead of the signing of the Universal Declaration against Modern Slavery that took place on December 2nd in Vatican, Rome.
Jerusalem, Israel: December 1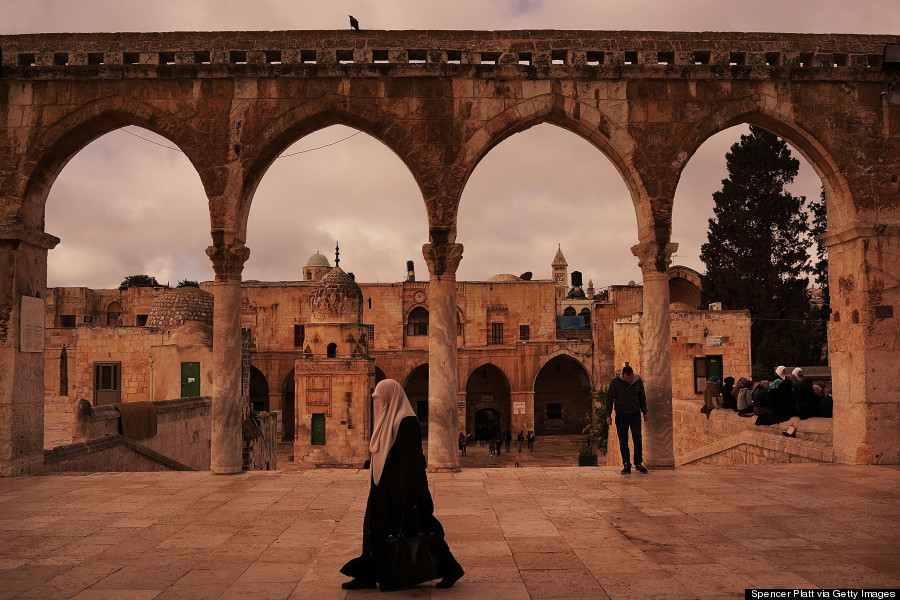 A woman walks by the Dome of the Rock at the Al-Aqsa mosque compound in the Old City. The Dome of the Rock is a contested holy site between Jews and Muslims. It is the prime attraction of the Haram es-Sharif (Noble Sanctuary) or Temple Mount, which is also sacred to Jews.
Rio de Janeiro, Brazil: December 2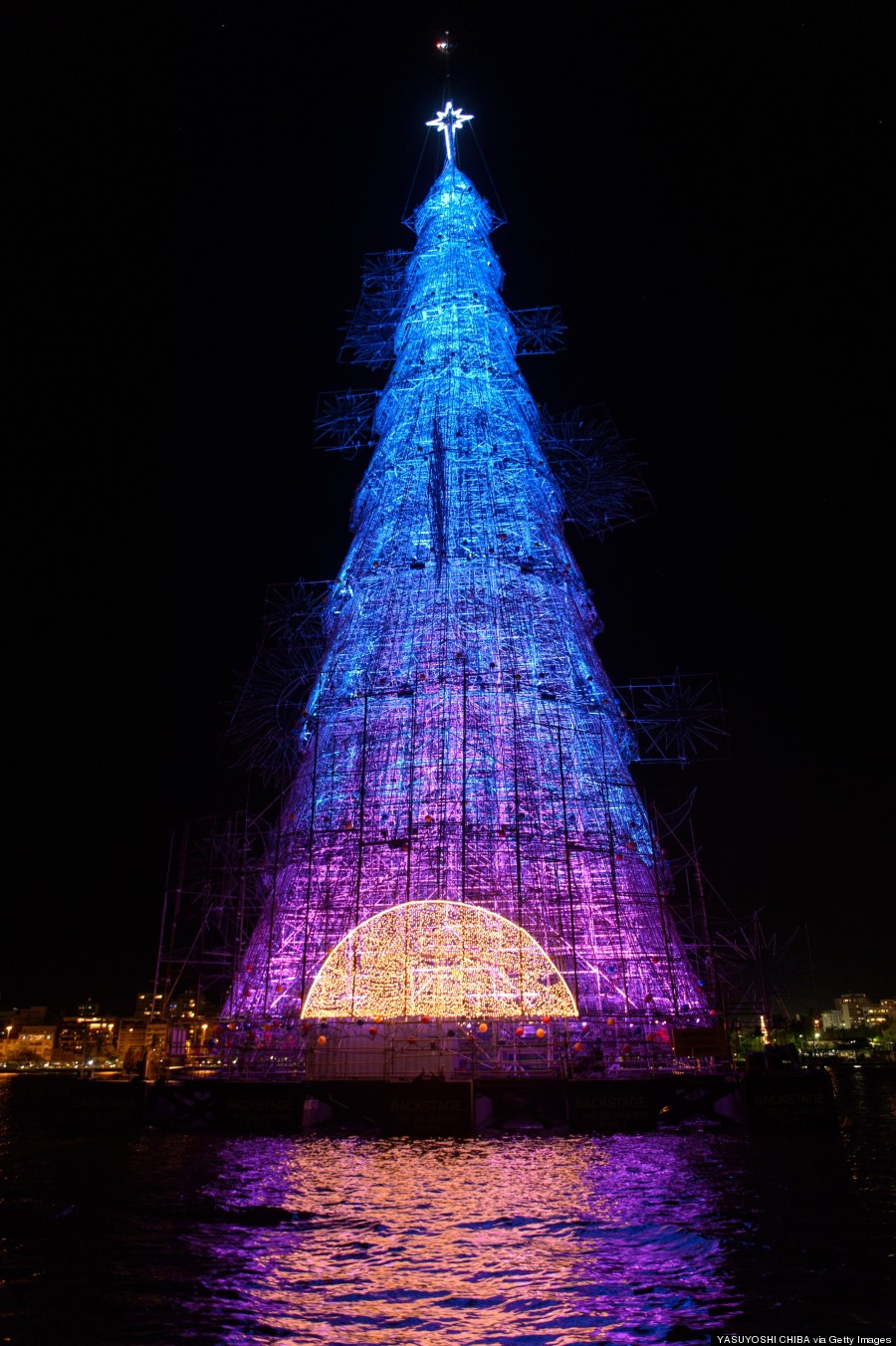 A 279-foot-high floating Christmas tree illuminates the Rodrigo de Freitas lagoon in Brazil. The world's highest floating Christmas tree registered by the Guinness World Records will be illuminated by 3.1 million lights every night until January 6, 2015.
New Delhi, India: December 2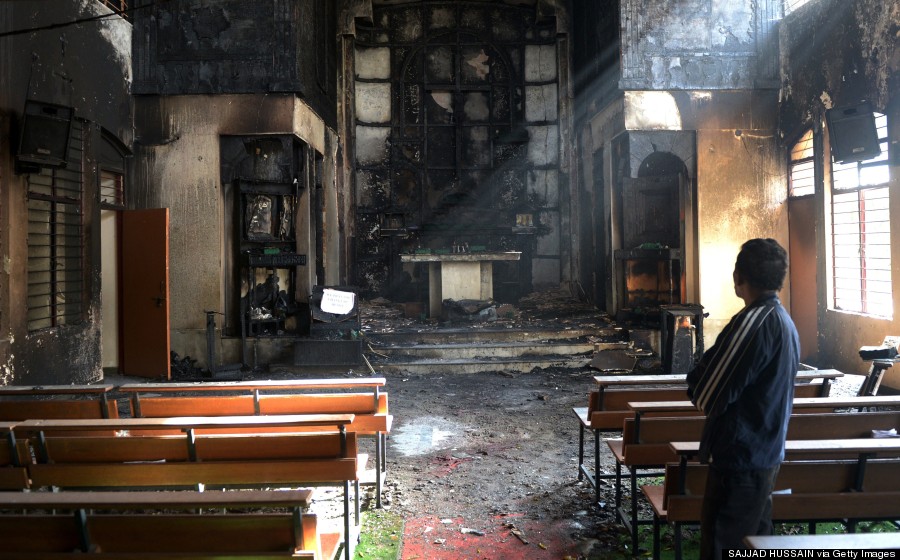 An Indian resident surveys the damage following a fire inside Saint Sebastian's Church in the northeast of the Indian capital New Delhi. Police said they were investigating a blaze that devastated a church in the Indian capital, as hundreds of Christians took to the streets to protest what they said was a deliberate attack. A church spokesman said there was a strong smell of kerosene after the fire on the morning of December 1 at Saint Sebastian's, one of Delhi's biggest churches.
Jerusalem, Israel: December 3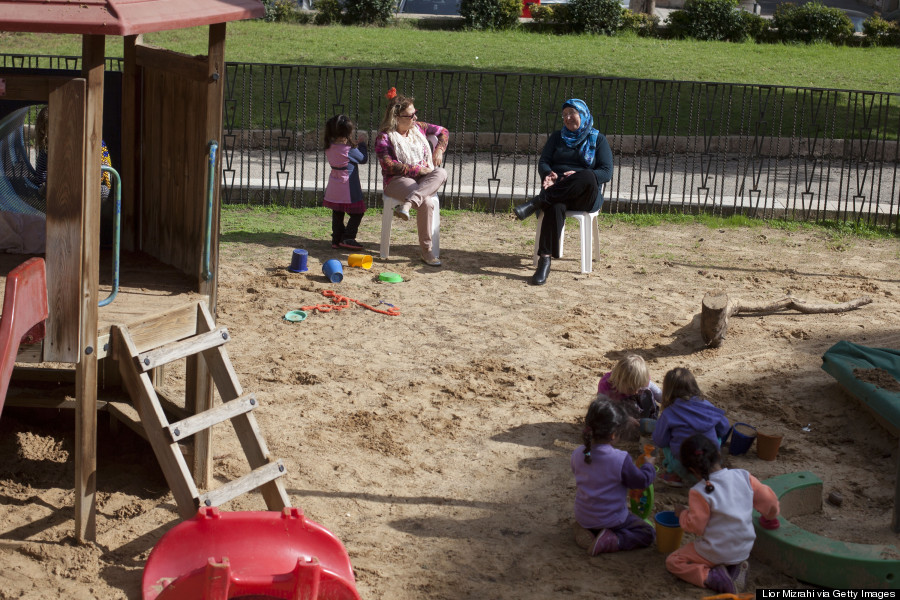 Anat (L) and Nidal, teachers at the YMCA kindergarten, watch children play in Jerusalem, Israel. At the Jerusalem International YMCA Kindergarten, the children come from all over the city and are Muslim, Jewish and Christian. In each class there are two teachers, one Hebrew speaker and one Arabic speaker.
Bethlehem, West Bank: December 4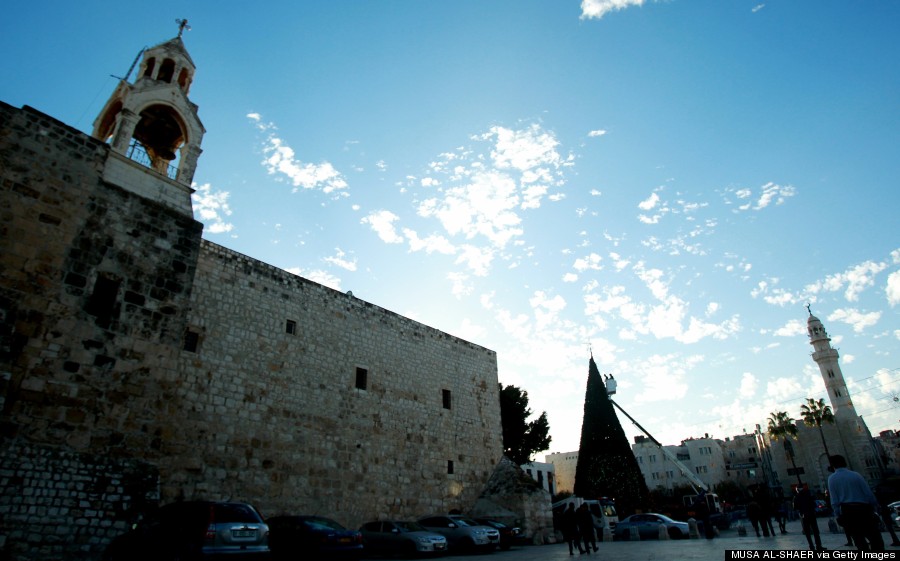 Municipality employees decorate a Christmas tree in Bethlehem's Manger Square, outside the Church of the Nativity, believed to be the birthplace of Jesus Christ as preparations for Christmas celebrations get underway in the West Bank town of Bethlehem.
Prague, Czech Republic: December 5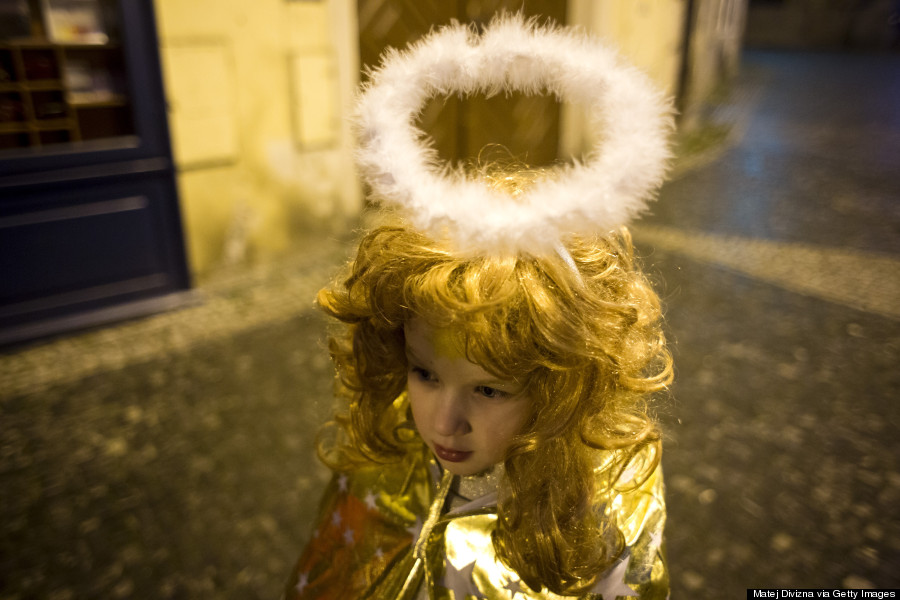 A girl dressed as an angel in the streets of Prague, Czech Republic. Devils, angels and St. Nicholas were out in full force, roaming the streets to reward children who have been good and admonish those who have not in the annual Czech tradition known as Svaty Mikulas.
Kuala Lumpur, Malaysia: December 5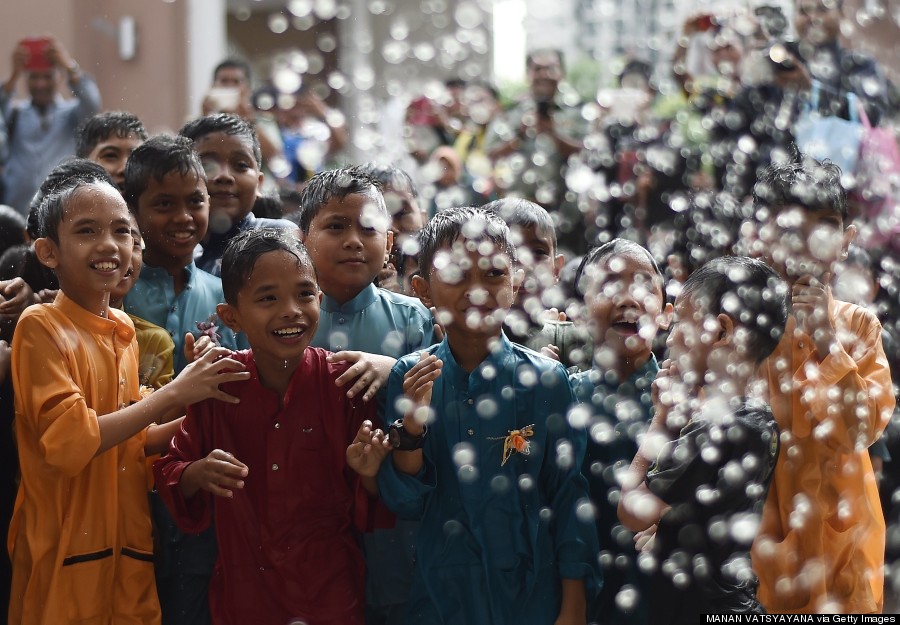 Malaysian boys are doused with water prior to a mass-circumcision ceremony at the Khalid Al-Wahid mosque in Kuala Lumpur. 112 children participated in the event organized by the Ministry of Defense for children of defense personnel, with a grand welcome and festivity, which some consider as a celebration of reaching manhood.

REAL LIFE. REAL NEWS. REAL VOICES.
Help us tell more of the stories that matter from voices that too often remain unheard.
BEFORE YOU GO
PHOTO GALLERY
Cave Temples