Humans express their faith in a multitude of ways. These photos capture the diversity within faith practices that happen in our world in the span of just one week.
Sofia, Bulgaria: November 11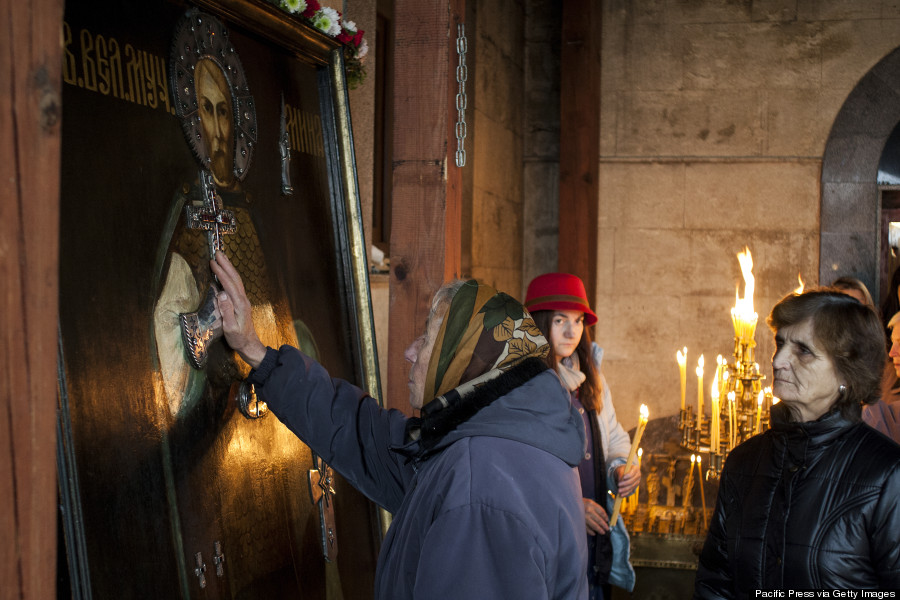 Bulgarian Orthodox Church members commemorate Saint Mina (Saint Menas). Hundreds of people light candles and pray before the miraculous icon in the monastery named after the saint. According to Radio Bulgaria, Saint Mina is the patron of "folk healers, witch doctors, warriors and people who set out on a long journey, as well as women." Mothers pray in front of the icon on the saint's feast day for their children's health and for a joyful home.
Berlin, Germany: November 12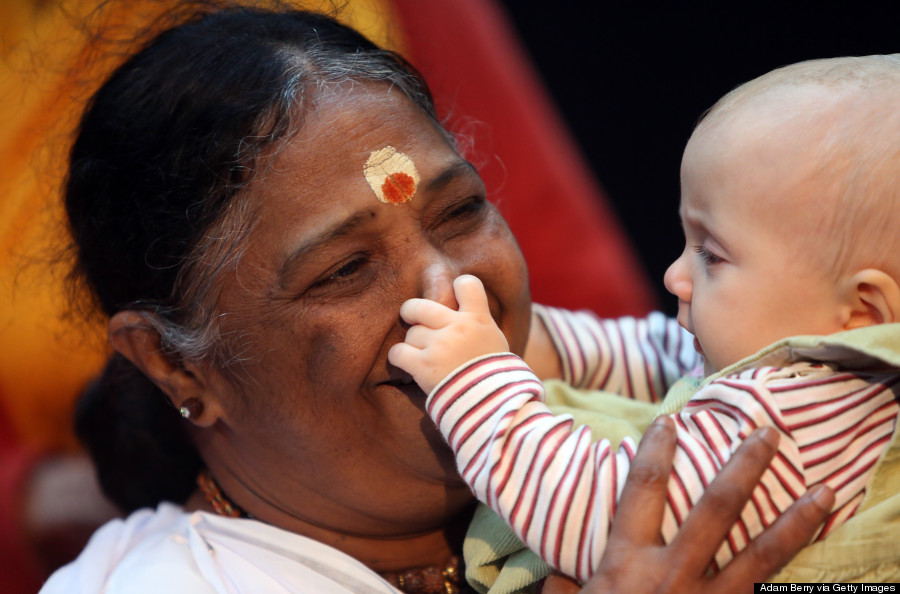 Mata Amrtanandamayi Devi, primarily known simply as Amma (Mother), the hugging saint, hugs a baby in the event hall Arena in Berlin. Amritanandamayi, an Indian guru, has hugged over 33 million people around the world, her own form of a Hindu blessing known as a Darshan. She believes this gesture 'can help to awaken dormant spiritual energy' within her followers. Amma also runs a group of global charities, known as Embracing the World.
Mughayer, West Bank: November 12.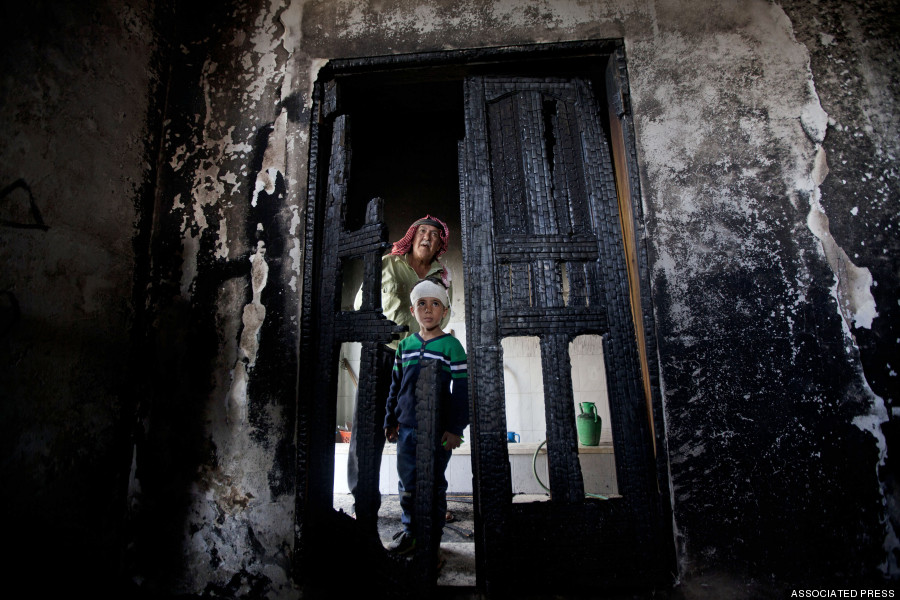 Palestinians inspect damages of a mosque following an attack in the West Bank village of Mughayer, north of Ramallah. The early Wednesday attack ignited a fire that destroyed the mosque's first floor, the village's mayor said.
Rotterdam, The Netherlands: November 13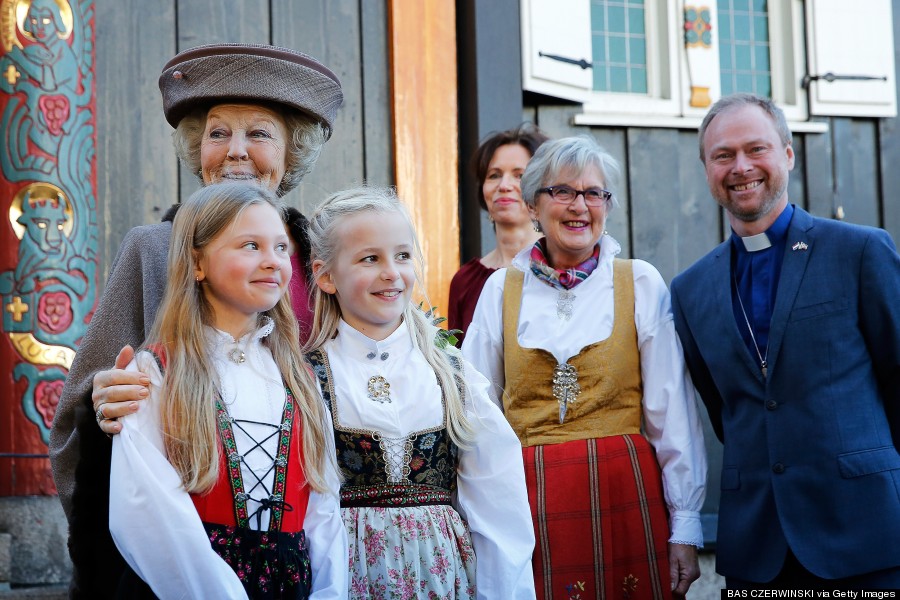 Dutch princess Beatrix (L) poses with Norwegian girls in front of the Norwegian Church in Rotterdam, as she attends the yearly Christmas market with Norwegian products. The church is celebrating its 100th jubilee.
Tbilisi, Georgia: November 13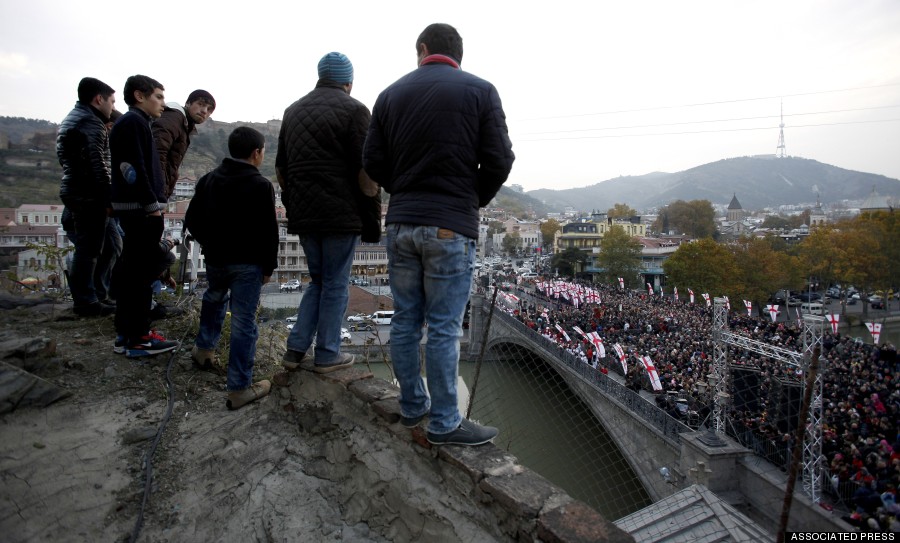 Georgians watch a religious procession marking the Day of Hundred Thousand Martyrs in Tbilisi. According to the Orthodox Church in America, the procession commemorates a fierce battle in the year 1227, when Sultan Jalal al-Din of Khwarazm and his army of Turkmen invaded the city and ordered its citizens to spit on the church's holy icons. The 100,000 people who stayed true to the faith were reportedly beheaded.
Phnom Penh, Cambodia: November 14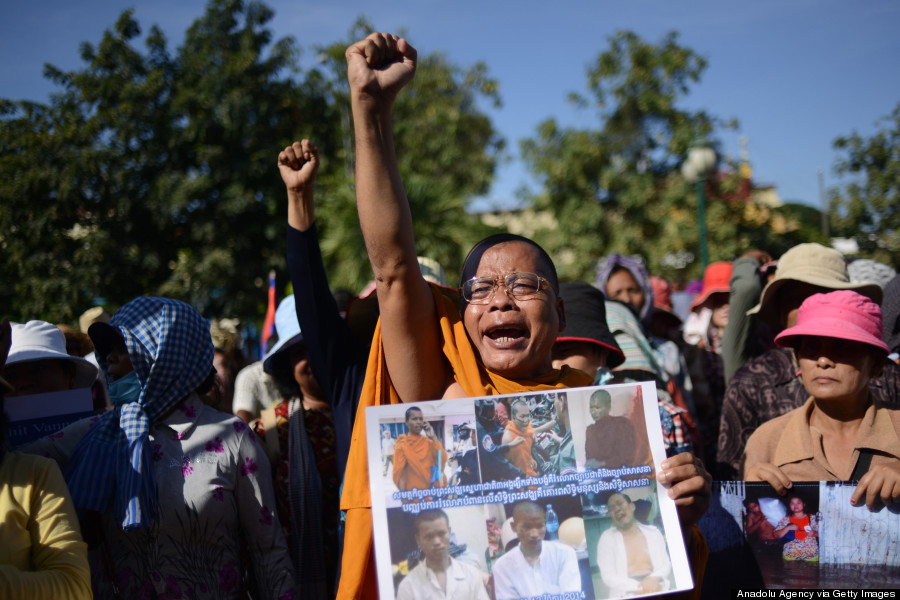 A handful of monks and about 70 supporters from various communities take part in a rally outside the National Assembly in Phnom Penh, calling for the release of monks and other activists who have been jailed in a wave of arrests this week.
Washington, D.C., United States: November 14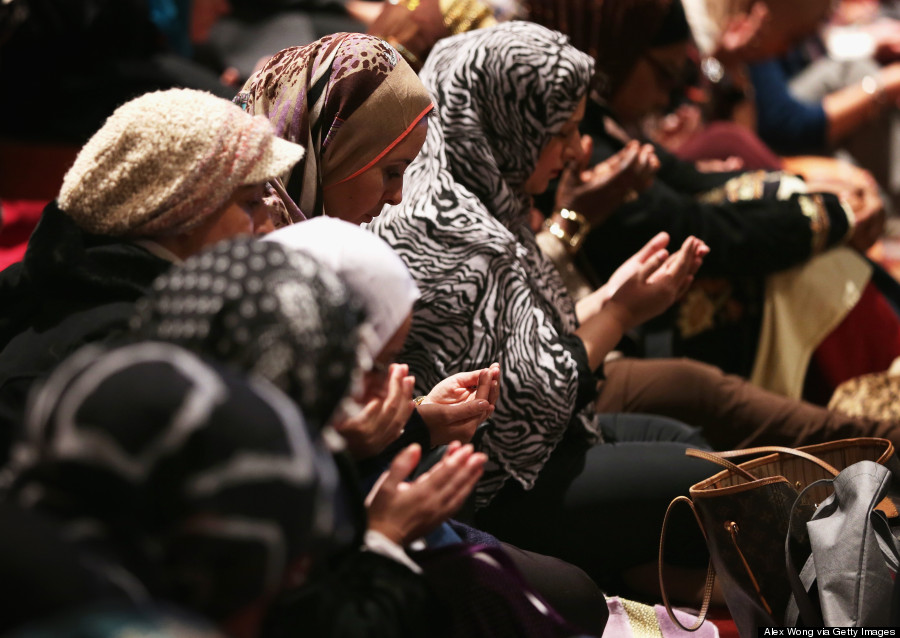 Muslims participate in a Friday prayer at the National Cathedral in Washington, DC. Members of five Muslim communities joined in during the service, also known as jumu'ah. "Everyone was just captured by the beauty of the moment," the cathedral's director of liturgy, Rev. Canon Gina Gilland Campbell, told HuffPost.
Donetsk, Ukraine: November 14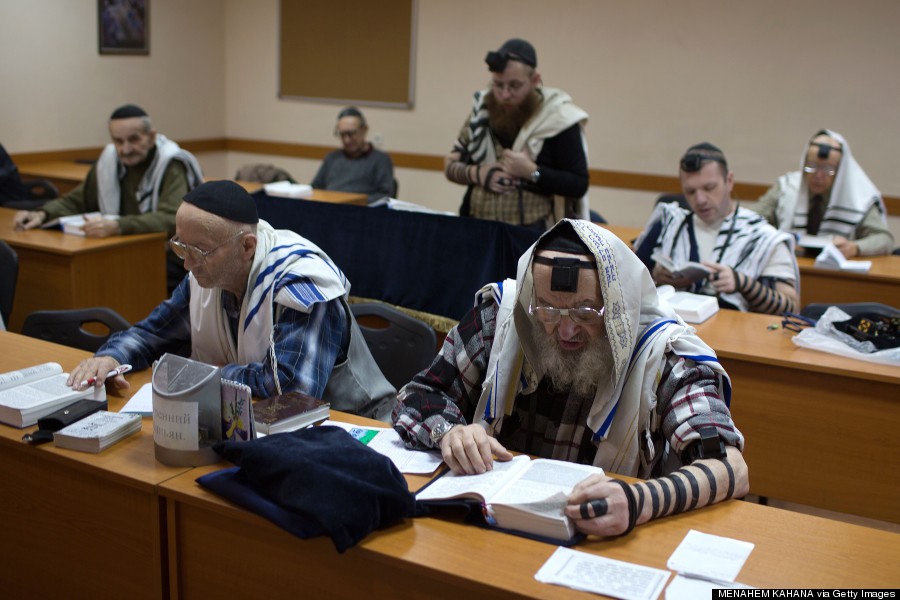 Members of the Ukrainian Jewish community wear prayer shawls and phylacteries as they pray in the only synagogue in the eastern Ukrainian city of Donetsk. Some 6000 Jews live in the city.
Calling all HuffPost superfans!
Sign up for membership to become a founding member and help shape HuffPost's next chapter
BEFORE YOU GO