During the stress of the holidays it's easy to forget about dinner. But making this meal a last-minute afterthought isn't the best way to fuel your body for another ugly sweater party. No, what you need is a plan. A recipe plan. And that's what we have for you right here.
Five quick, tasty, healthy main courses (sides are not included) that feed four, take little time to prepare and will leave you well fed. They're all from one of our favorite food bloggers, The Clever Carrot, who is a master at making easy and delicious recipes. Plus, we've got a grocery list for you so you can go to the store and get what you need right now. That's our holiday gift to you.
A couple of notes about these recipes. We've substituted chicken sausage for pork sausage in the Italian Sausage Bake to make it a little bit healthier (and to consolidate the grocery list). And we've subbed in whole wheat fusilli for regular fusilli in the Pasta With Roasted Broccoli And Chicken Sausage (for the same reasons mentioned above). Also, we left out items like oil, vinegar, salt, pepper -- assuming those are already stocked in your pantry --as well as the toppings for the chili.
Check out the recipes -- and find the shopping list below.
Greek Chicken With Lemon And Oregano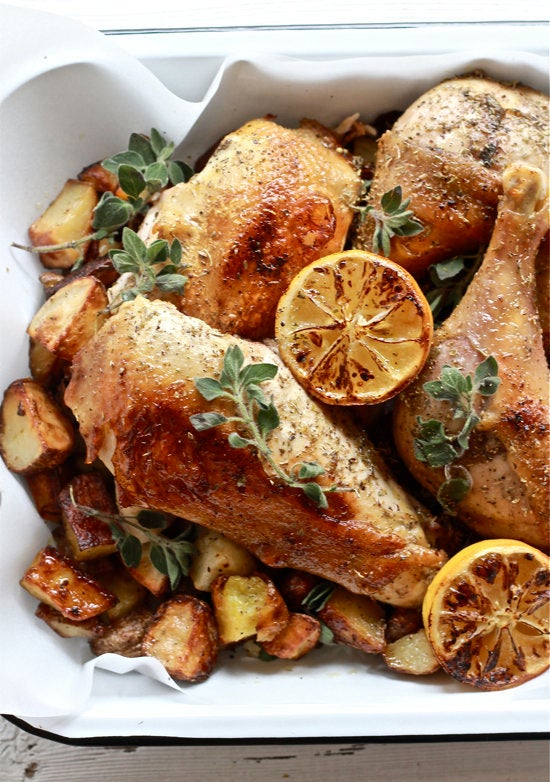 Mediterranean Chicken And Pasta Bake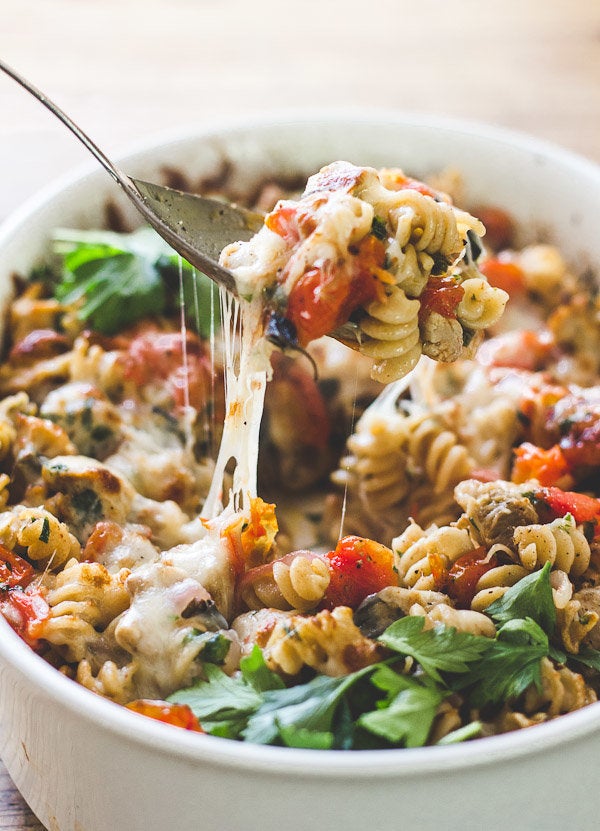 Slow Cooker Chicken Chili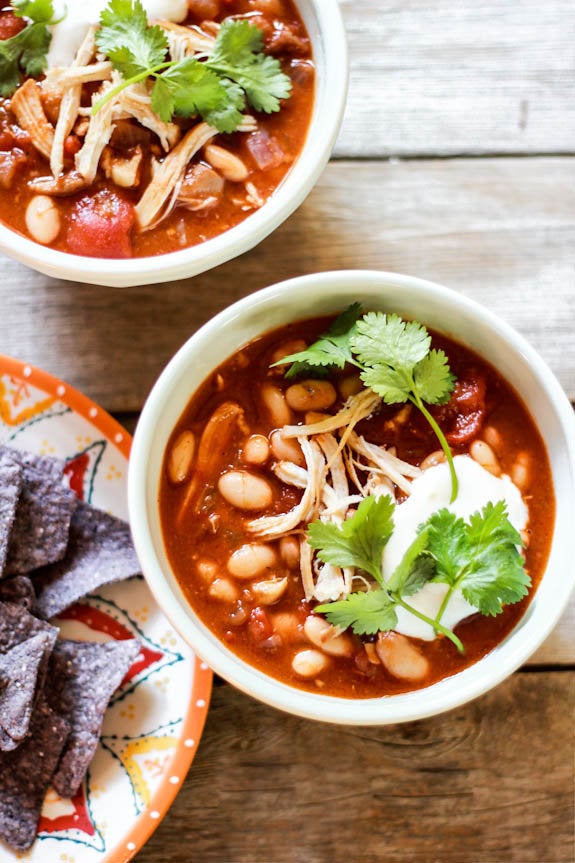 Italian Sausage Bake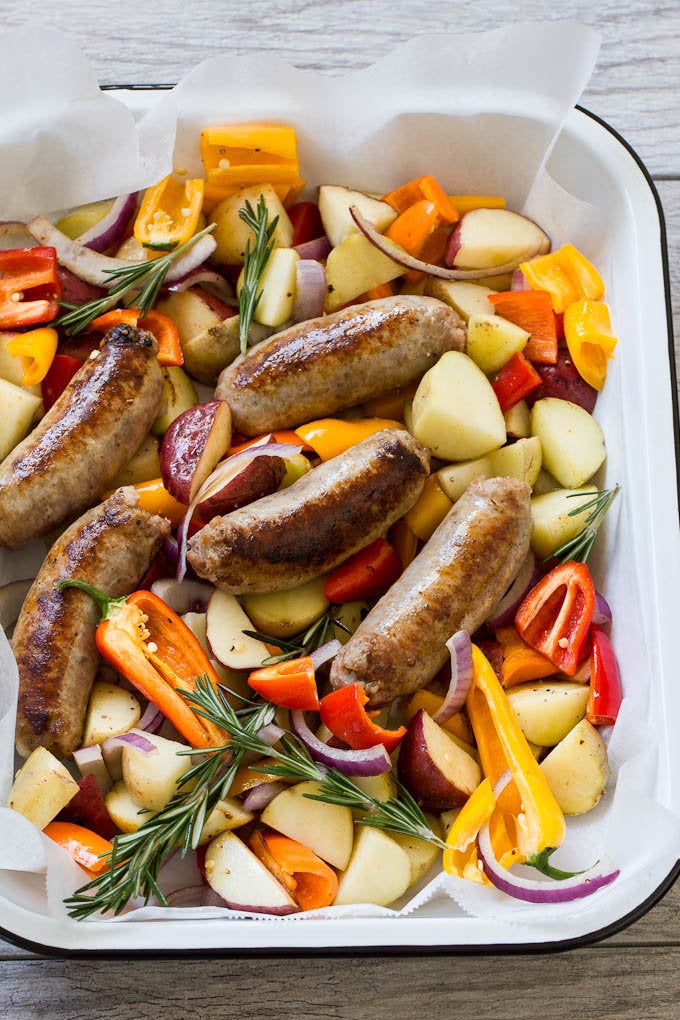 Pasta With Roasted Broccoli And Chicken Sausage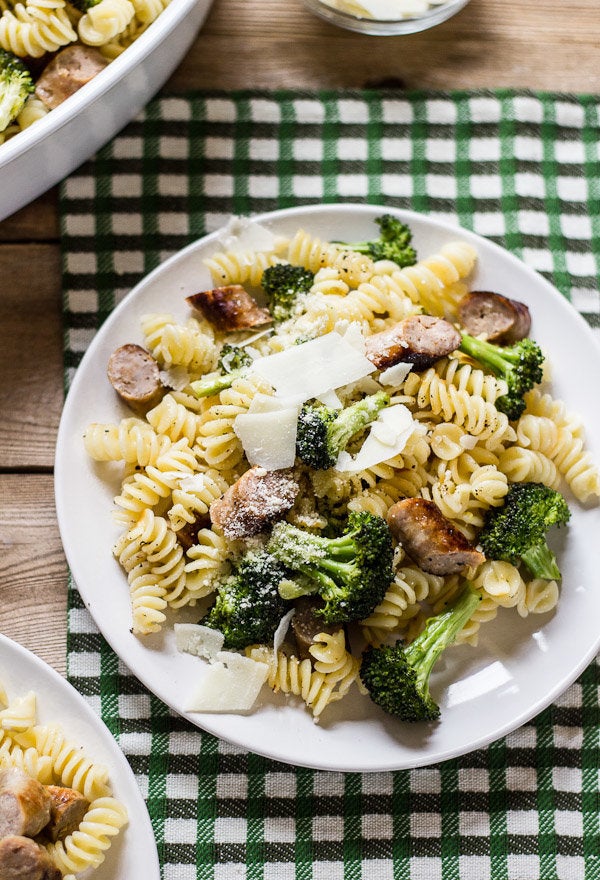 Looks good, right? Here's the grocery list you need to make these quick recipes happen.