The first week in Malaysia with Remote Year has officially ended, and I can say with certainty that this is going to be a wild ride.
The amount of change combined with new experiences can be a little overwhelming when you sit back and think about it (and it has been at times). It's tempting to go out every night, stay-up-late and get lost in everything going on around you. To help keep me sane, but mostly in-check, I decided to write down a schedule on day two (Tuesday, 8/30) to establish a routine.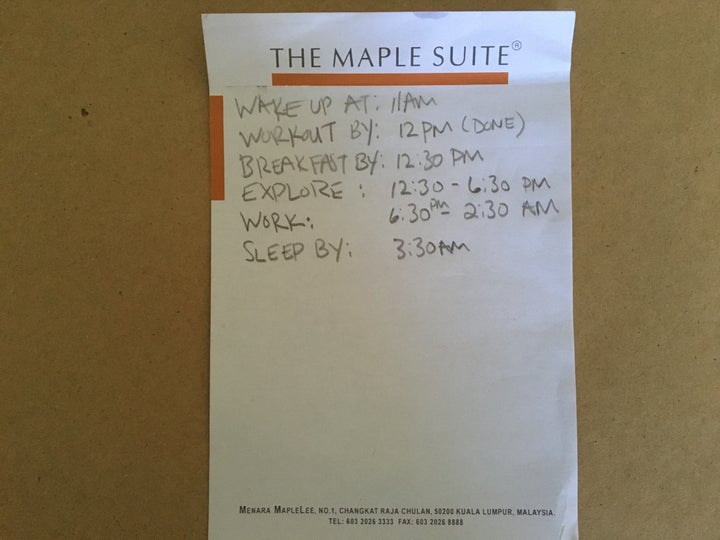 It's important for me to have some normalcy if I'm going to create a healthy balance of work and fun while I'm here. This month will for sure set the tone for the rest of the year.
Working & Sleeping
Since Malaysia is 12 hours ahead of the east coast time zone, I'm working overnights to have as much overlap with the team back home as possible. It has been difficult to adjust to the new time zone and overnight hours, but I love the fact that I have the afternoons to explore.
Not sleeping enough has by far been the biggest challenge. It wasn't until the tail-end of the week that I was able to sleep more than two hours consecutively. THANK GOODNESS!
As far as the workspace is concerned, Remote Year (RY) did a fantastic job putting together a work environment that is both comfortable and practical. Props to them! Here's a quick look at the space:
Living Situation
I seriously lucked out with my housemate, David. He's a chill guy from the West Coast, and we get along so well. David is full of life and passion. And although there's a ten year age difference between us (I'm 33, and he's 23), he is super aware of his actions and many things in life. We've hung out a bunch and had some great conversations to know that we share similar outlooks on life in the sense of living it to the fullest and being as good of a person as you can.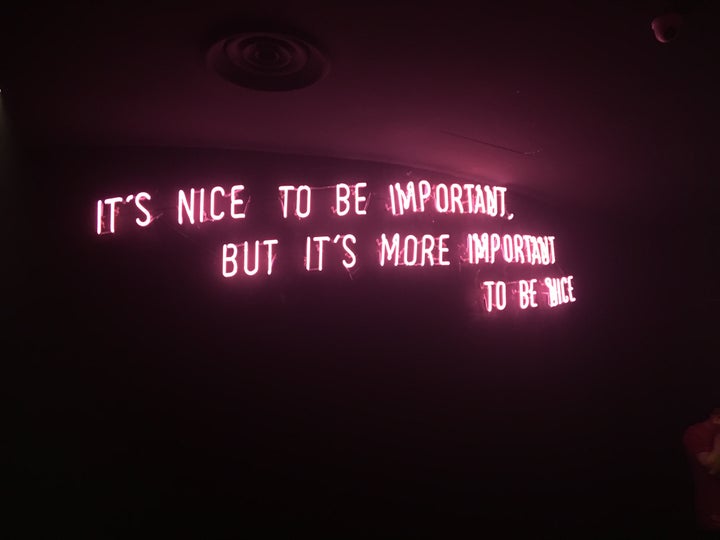 Our apartment is pretty sweet, too. We're in a two bedroom, three bath with washer and weekly cleaning service. There's also a gym and edgeless swimming pool.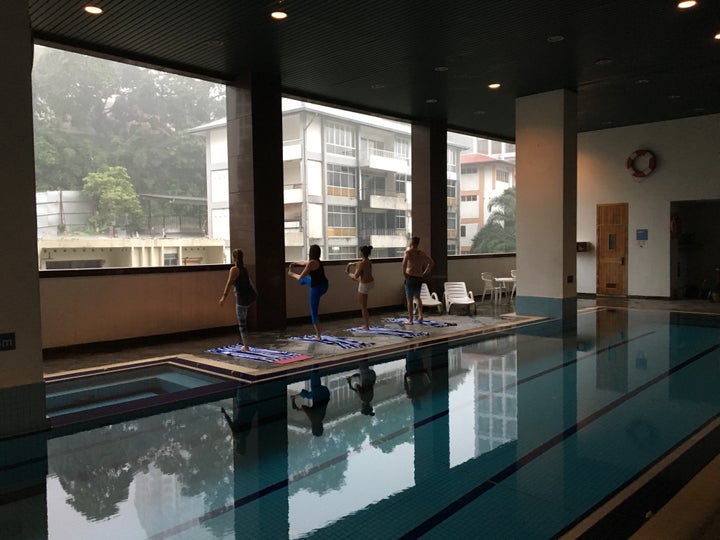 The Group
Still meeting and getting to know everyone - there are 70+ people in the group. From what I can tell, everyone is smart, determined and all seeking the same thing - to experience life. That said, there are a few people I've instantly connected with so far. Yay!
Remote Year held a couple of meetings already, which helped get us all in the same room and meet one another. The first meetup took place on Monday, 8/29 - it was a welcome to Malaysia run down. We went through some do's and don'ts and played a couple of icebreakers. It was a nice way to start off and get some information.
This past Saturday (9/3) was orientation followed by a night out. It was a lot of fun. RY staff asked all remotes to provide a single Google slide with as little copy as possible to describe who you are / things you care about. We all had 30 seconds to stand up and talk about ourselves when our slide came up at random. It was a nice way to get people to share. After orientation, we had some time to go back to our apartments and relax before the social mixer later that evening.
RY Communication
We have two calendars to keep up with for events - an official RY calendar and an unofficial calendar for events people in the group want to add and share. RY also uses Slack for communication and requested everyone create an account; which I love since I already use it for work. Slack has proven to be an excellent way to start and find channels (groups of interests). I've already found a group to workout with and another that loves live music. :-)
Going Out
If you know me, then you know that there have been a few late nights since I arrived Sunday (8/28) at 10 pm. Let's just say that when we made it to the apartment from the airport, I was down the street with a few other remotes within 15 minutes :-) The first night was a real doozy. I didn' t make it back to my place until 7 am Monday morning. My ride or die homegirl, Michelle Luong, stuck it out with me that night. I saved the below Snapchat from that morning at around 6:35 am.
The first night and this past weekend (Friday and Saturday ) were the only nights I went out, though. I'm trying to treat being here as I would back home with work-mode during the week and playtime during the weekend.