The 35 Year Anniversary Show | In Fall 2014, Robert Berman kicks off a four-month slate of rotating exhibitions and events, covering his 35 years of gallery exhibition history across seven locations -- including the inception and evolution of Bergamot Station as we know it. "I came to America (from Paris) for the weekend," notes Berman, "ended up in sunny LA, and found myself taking a storefront in Santa Monica to open a gallery."
Between his seminal omnipresence on the modern LA scene and more than two decades of the legendary Santa Monica Auctions, people might think they already know everything about Robert Berman. But there is always much more to the story. An exhaustive list of the critically and popularly acclaimed artists who have been involved in the gallery since 1979 would blow our whole word count, but it includes Keith Haring, Raymond Pettibon, George Herms, Bill Barminski, William Burroughs, Man Ray, RETNA, Alex Prager, Shepard Fairey, Daniel Joseph Martinez, John Valadez (solo show coming in January 2015), Norton Wisdom, Lauren Bon, Robbie Conal, Marischa Slusarski, and dozens more of LA's best-loved artists.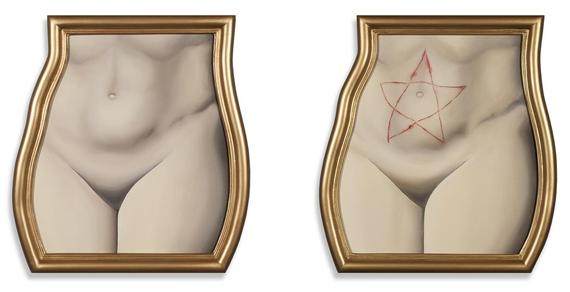 Bruce Richards: Future/Past | This exhibition offers a full view of Bruce Richard's works spanning several decades. His paintings - frequently in dialogue with related polychromed bronze sculptures - are created with meticulous clarity, taking on an otherworldly luminosity that catapults them into the surreal. While cited as having some resonance with the works of Rene Magritte who juxtaposed objects from ordinary life into fantastical compositions, in contrast, Richards employs a more singular focus on one or two objects, suspending them in a timeless space - a burning tire or match, a leaf, a twining snake, a coin etc. - to layer references to history, mythology, art, and personal experience and emotions. These layers impart enormous symbolic and conceptual weight to seemingly ordinary objects.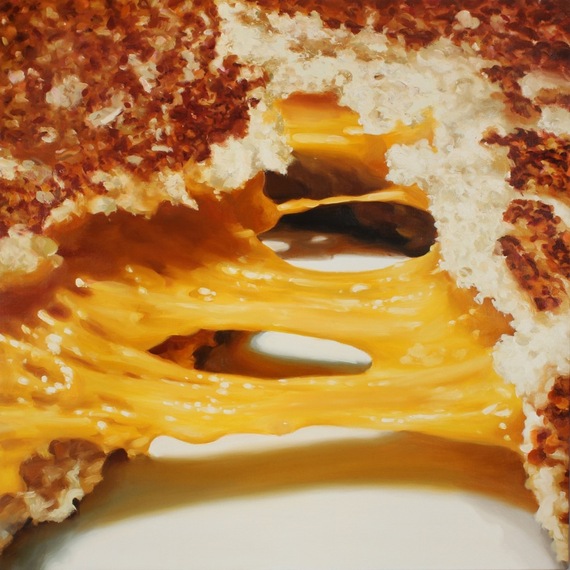 Carole Bayer Sager: New Works | The exhibition explores notions of obsession and perception, utilizing foods that are embedded in our pop cultural DNA. By drastically changing their size and scale, the artist invites viewers to take an abstract look - up close or at a distance - bringing their own associations to grilled cheese sandwiches, chocolate candies, and confectionary explosions. The richly detailed compositions are sensual provocations, enticing desire and temptation, through the wonderfully seductive qualities of paint.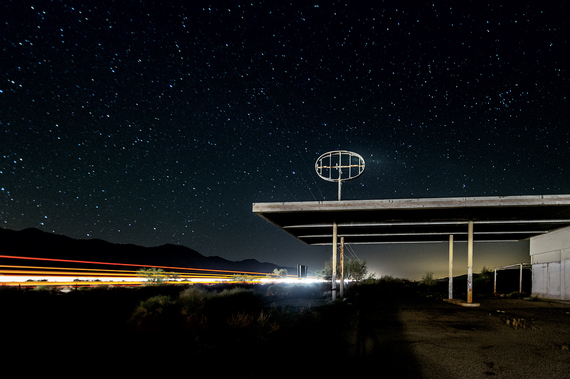 Victory Tischler-Blue: Of Beauty and Ruin | Tischler-Blue's stunning landscape photographs capture the epic beauty of the Southwestern desert and with it the remains of failed dreams under crystalline skies. The fine line between life and ruin shows on the faces of her raw-boned outlier portraits: some androgynous, some damaged but rich with life and as fragile as an empty tank of gas, a well gone dry or a faded love. Tischler-Blue states, "There's always a minor chord running through my work and everyone has a story. Some are just darker than others." Ultimately the endless star-filled skies of the open desert win out and we're driven on a road trip full of wonders.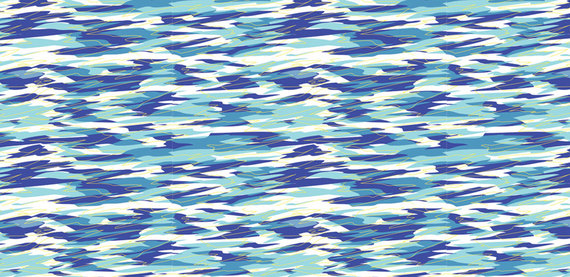 Devon Tsuno: Reclaimed Water | This new series of work finds Devon Tsuno, a Los Angeles native, observing and documenting the always-precarious issue of water in the city.
Reclaimed Water centers around an installation of the artist's colorful wallpaper work, depicting abstracted patterns based on water streams and currents. Over the artist wallpaper will be hung black and white works by Tsuno in acrylic and spray paint that further delve into water conservation, reclamation and recreation. Additionally, black and white paintings on paper will compliment the wallpaper and painting installation.
Calling all HuffPost superfans!
Sign up for membership to become a founding member and help shape HuffPost's next chapter