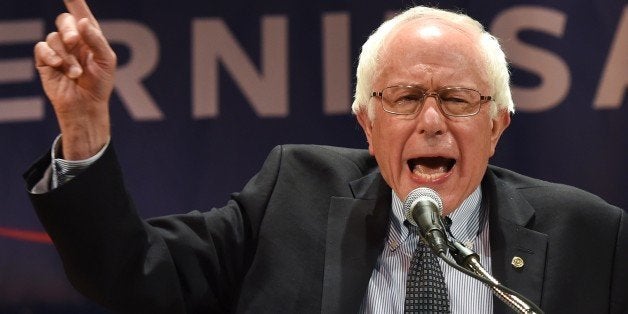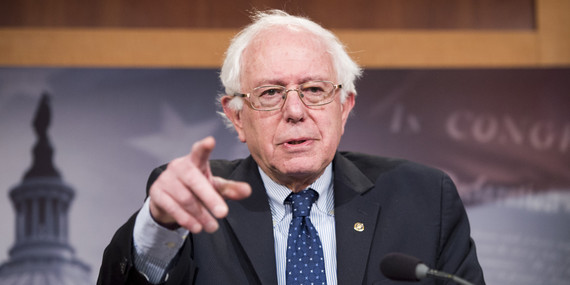 We've seen this movie before. In 2008, to be precise. But this time, the ending may not be the same. Bernie Sanders versus Hillary Clinton in 2015 looks a lot like Barack Obama versus Hillary Clinton in 2008.
In fact, we've seen this movie many times. Since 1968, almost every contest for the Democratic nomination has ended up as a race between a progressive and a populist. It's not so much an ideological split as a class split. The progressive wins educated, high-minded, upper middle class whites -- "NPR Democrats." The populist wins wage-earners, disadvantaged minorities and the financially squeezed.
In 1968, it was Eugene McCarthy, the progressive, versus Robert Kennedy, the populist. In 1972, it was George McGovern (prog.) versus Hubert Humphrey (pop.). 1984: Gary Hart (prog.) versus Walter Mondale (pop.). 1988: Michael Dukakis (prog.) versus Richard Gephardt (pop.). 1992: Paul Tsongas (prog.) versus Bill Clinton (pop.). 2000: Bill Bradley (prog.) versus Al Gore (pop.). And in 2008, Barack Obama took the progressive vote while Hillary Clinton was the populist. She ran as the fighter, Obama as the inspirer.
The populist Democrat usually has the advantage. But not always. McGovern's nomination victory in 1972 was propelled by a wave of anti-Vietnam war protest. Dukakis ended up in a head-to-head contest with Jesse Jackson, which got him a lot of working class white votes.
Obama won in 2008 by creating an unusual coalition: white liberals -- the traditional progressive Democratic vote -- plus blacks. Earlier progressive Democrats like McCarthy, McGovern, Hart and Dukakis did not draw many black votes in the Democratic primaries. By putting white liberals and blacks together, Obama won an excruciatingly narrow victory over Hillary Clinton (48.1 percent of the Democratic primary vote for Obama, 48.0 percent for Clinton.).
Sanders has a populist message for 2016, but so far, his strongest appeal is to progressive Democrats. He's getting a big chunk of the Obama coalition: young voters and white liberals. He's doing better with college graduates than with non-college Democrats. The latest CBS News poll in New Hampshire and Iowa shows Sanders leading Clinton by huge margins among young Democrats. Sanders leads among whites in both states. Even in South Carolina, Sanders leads among white Democrats.
Obama could never have beaten Clinton without a solid black vote. Sanders probably can't either.
Sanders will very likely win both Iowa and New Hampshire, two overwhelmingly white states. Iowa is a caucus state. Caucuses are dominated by ideological activists. Iowa Democratic activists tend to be fiercely liberal.
New Hampshire is a primary state with higher turnout. But Sanders has an advantage there as well, He's a local. Sanders has represented Vermont in Congress for 25 years, first as the state's lone congressman and, since 2007, as senator. Look at a map. Vermont and New Hampshire look like conjoined twins.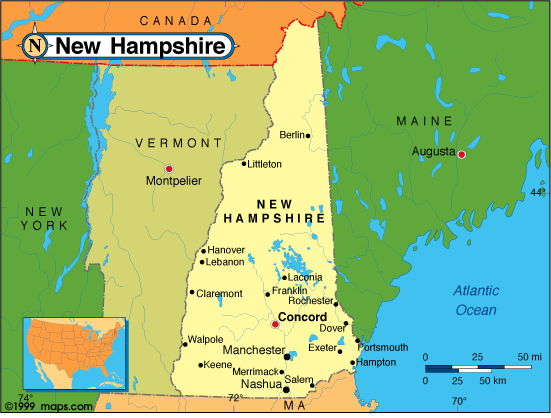 After Iowa and New Hampshire, Sanders will have a problem. Winning Iowa and New Hampshire will give him what George H.W. Bush once called "the big Mo" (momentum). But then he's going to face a lot of Democrats who don't know him as well as they do Clinton. They may have reservations about supporting a 74-year-old self-described socialist who's not even a registered Democrat.
Sanders' best hope is for Joe Biden to enter the race. Biden occupies the same political space as Clinton. He, too, is a populist and, as vice president, a bona fide member of the Democratic Party establishment. Polls show that Biden would take more votes from Clinton than from Sanders. If Biden and Clinton were to split the populist Democratic vote, it's possible that Sanders could beat both of them.
The Democratic race could also end up as a protracted two-candidate marathon just like 2008, only this time between Clinton and Biden. The African-American vote would probably split, with some holding strong for Clinton and others voting for Biden out of loyalty to Obama. That, too, would be a good outcome for Sanders. He could be the kingmaker, extracting liberal commitments from both contenders as the price of his support.
The Democratic Party is poised to lurch to the left. That's even more likely if Democrats nominate Clinton or Biden and the Democrat loses next year. Then Sanders can say "I told you so." Sanders is 74 and may be too old to run again in four years. Elizabeth Warren, however, is 66.