Engineered click-and-lock style flooring gives you the look of hardwood floors without the time commitment or hassle. (Plus, they're usually budget-friendly.) While we won't say that they will fool anyone into wide-plank reclaimed wood flooring, it's a convenient solution for hiding an eyesore underfoot. Check out
.
A small-but-simple job that requires you briefly to go around your home with a candle as if it were the colonial days. To find drafts in your doors or windows, walk around with a lit candle (carefully, for goodness sake).
, if the flame flickers, congratulations, you found a draft. For advice on fixing the problem,
.
The bad news: It's getting darker out earlier each night. The good news: It's easier to convince yourself to go to bed at a reasonable hour. Or something. At the very least, it's an opportunity to add nighttime curb appeal with walkway lighting. The easiest way to accomplish this is through stake-style solar lights.
Your gutters may not be as picturesque as these, but what matters is what's inside: Lots of leaves. Removing the debris is as simple as climbing up a ladder and cleaning. However,
, you'll want to call in a pro.
A simple way to change the look of your exterior, without a big commitment.
Unfortunately, it's most likely time to put away -- or donate -- the summer clothes. Just look at it as an opportunity to refresh your wardrobe while doing good.
Before You Go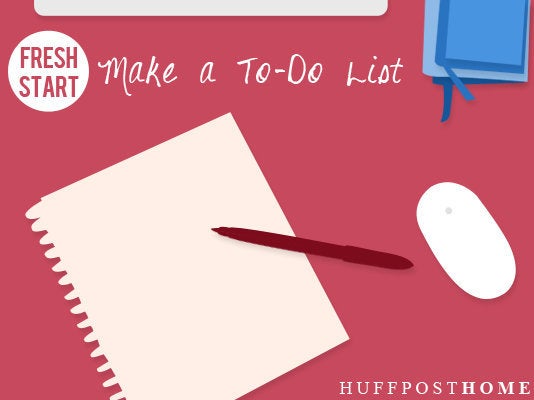 Get A Fresh Start On Cleaning And Organizing