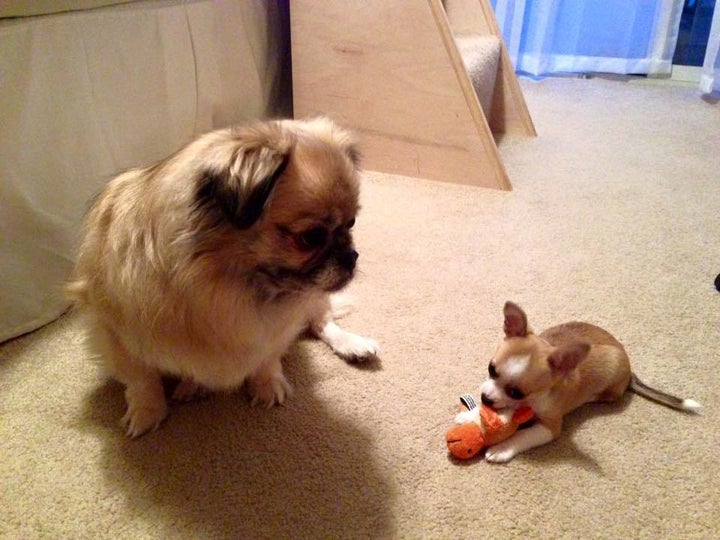 Teeny lived up to her name. The Chihuahua/corgi mix was so young and little when she was discovered as a stray in Northern Virginia, that she couldn't yet be spayed, and therefore couldn't be adopted.
But there was no reason Teeny had to wait out her growth spurt entirely in the shelter. So Fairfax County Animal Shelter volunteer Samantha Tungul brought the little pup to her home -- just for the weekend.
For two glorious days, they snuggled and played, and worked on basic commands. Tungul observed how Teeny was with other animals and humans -- bossy and adorable -- and took lots of photos that would be posted to Facebook, to lure in potential adopters.
And then, at the end of it, when everyone was worn out and happy, Tungul brought Teeny back to the shelter.
"She was a little firecracker," Tungul said. "I love weekend fostering."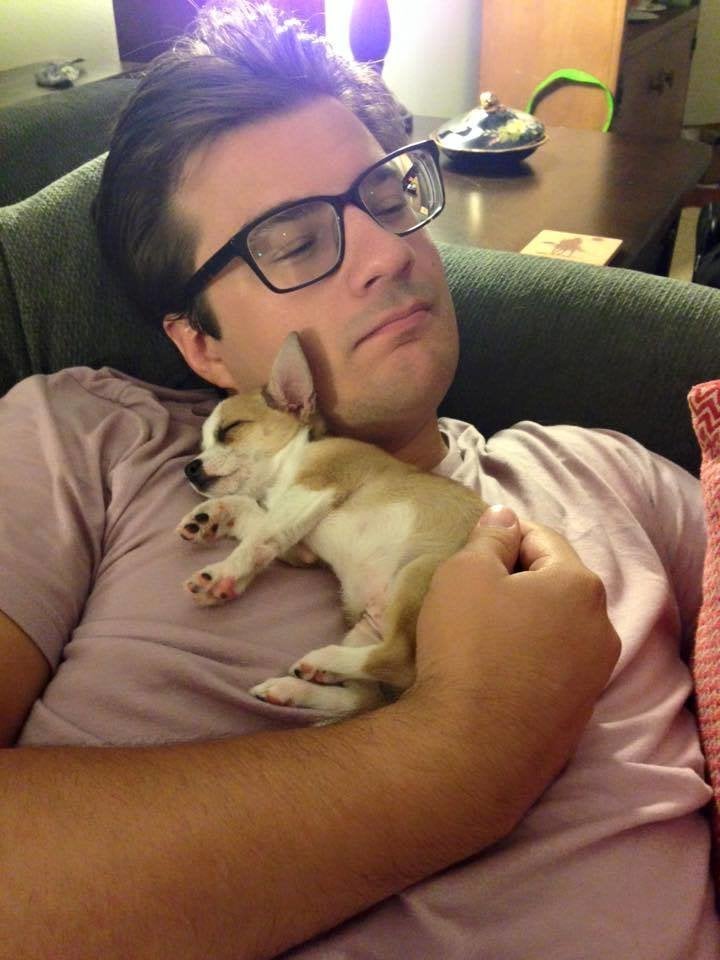 Sometimes there isn't enough space for all the critters at the shelter, or a pet has medical needs that are hard to manage in a shelter environment. Other animals just don't do well in shelters, but thrive in a home -- even one that isn't permanent.
In general, these fosters will care for the pets until they get adopted.
But some shelters and rescue groups, like the Fairfax County Animal Shelter, have developed shorter-term foster programs, as well.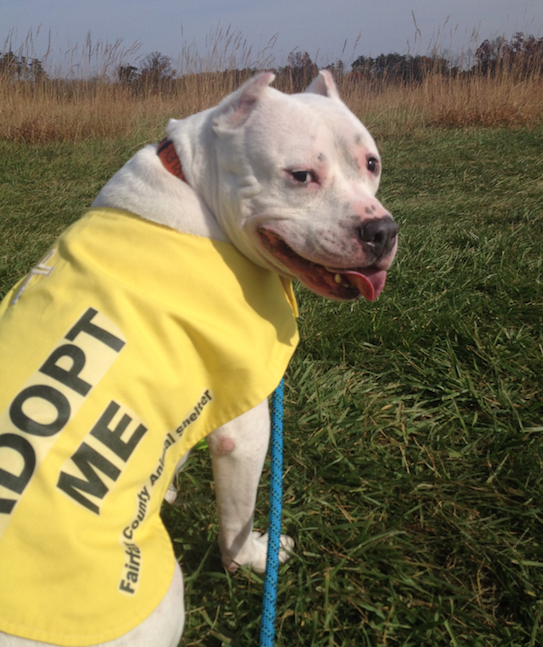 Terry Hodskins, president of the Michigan Pit Bull Education Project, said she initiated her group's new short-term fostering program in part because it's good for the dogs to get out of their kennels, even for a spell.
"Any time out is better than sitting in tiny cages for the weekend," she said.
By getting out of the shelter, the dogs -- sometimes outfitted with "adopt me" vests or other come-ons -- get exposed to a whole lot of potential adopters who might otherwise have missed them.
Exercise, socialization and a lot of fun are among the other benefits.
Another big one: The animals' true personalities will shine through over the course of a weekend, which increases the likelihood of matching them up with the right family.
And, sure, you could focus on how sad it might be, to bring a dog back to the shelter after spending the weekend together.
Instead, think of weekend fostering as a nice vacation for the dog and a great opportunity for the humans, says Joanna McElfish, foster care coordinator for the Animal Welfare League of Arlington, just outside Washington, D.C.
"Some fosters aren't ready to commit to a forever commitment and the weekend fostering takes the stress off a long-term commitment," she said. "Fosters end up falling in love with the animals and keep them anyways. It's a great way to decide if pet ownership is for a person."
Indeed, McElfish recalls a couple who weekend fostered a dog named Ruby. At the end of the weekend, they dropped Ruby back at the shelter -- and then came back a few weeks later to bring her home for good.
"They had time to think about adopting her forever and finally committed to it," she said.
Some dogs face tough odds in shelters -- and weekend fostering can give them a welcome boost in their quest to find homes.
These include the types whose demographics can be an adoption challenge, like pit bulls, large dogs, older dogs and dogs with health or behavioral issues.
A pit bull named Jim, for example, had been in the shelter for months -- and wasn't doing so well.
"He was getting so stressed and sad," Amanda Novotny, Fairfax shelter's placement coordinator, said.
Volunteer Duan Shankle offered to bring Jim home for the weekend. She ended up doing it for three weekends in a row. They went apple picking, and went for walks. Jim got lots of belly rubs and cuddles, and slept in a real bed.
"Jim experienced what it's like to be a beloved member of a family," said Shankle.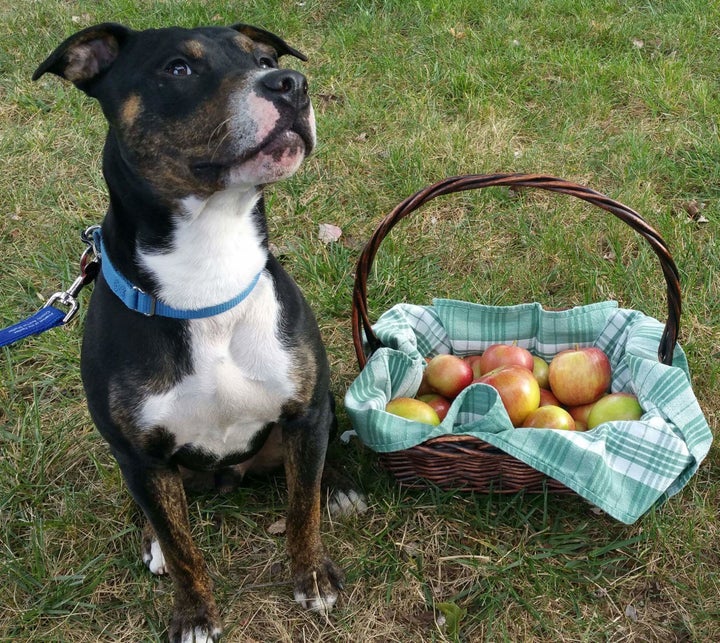 And yes, Shankle sobbed like a baby when she brought Jim back to the shelter.
"I just couldn't understand why, after so long, Jim hadn't been adopted. We knew firsthand how amazing he was, how lucky someone would be to bring him home," she said.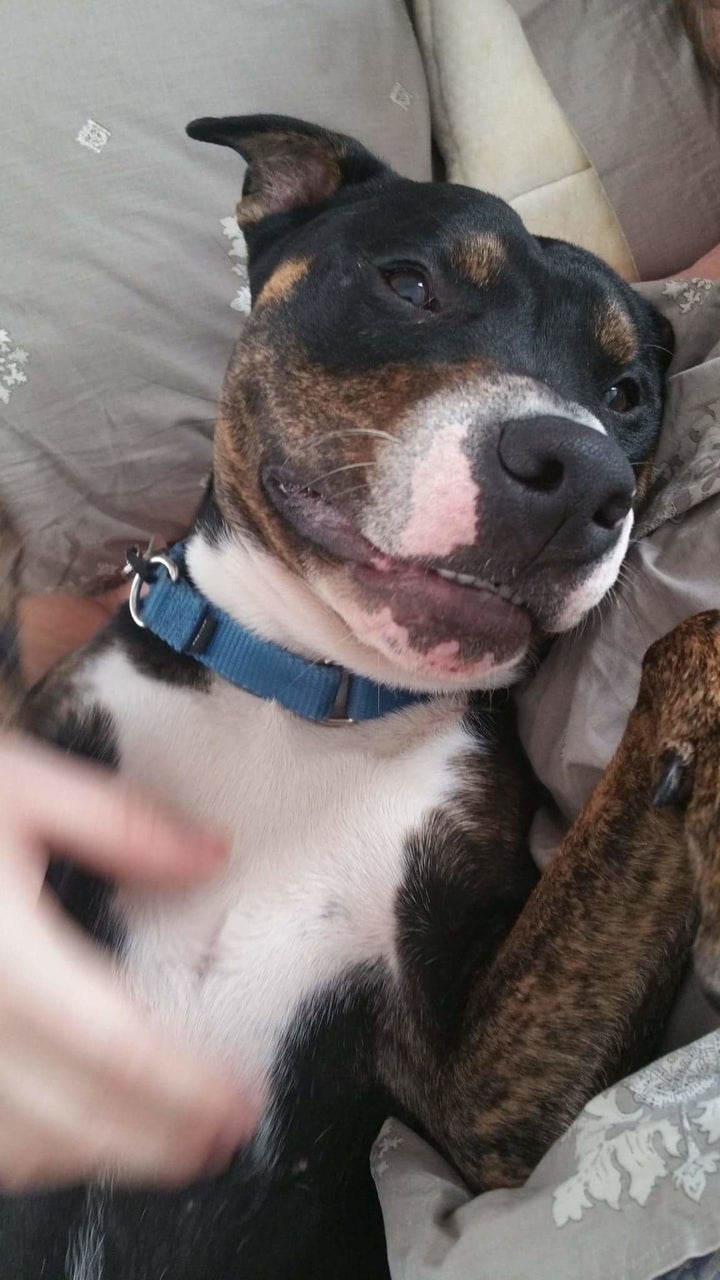 Jim was a whole new dog after his weekends with Shankle. Instead of being nervous and stressed, the dog was relaxed and charming.
So much so that shortly after he returned to the shelter, he won himself a forever home with "the nicest couple on the planet," Novotny said. "You can't get any cuter than this adoption photo."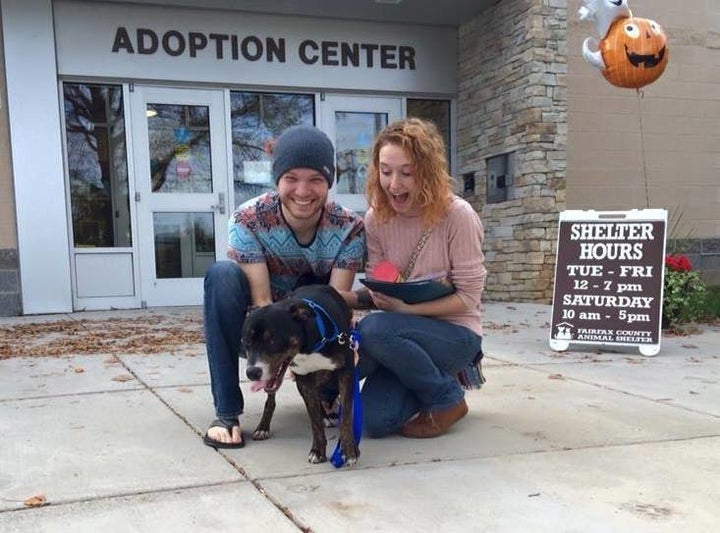 Given how cute she is, it's no surprise that Teeny was snatched up right away, too, once she was ready for a permanent home.
"She lasted approximately two seconds on the adoption floor," said Novotny. "Really nice girl fell head over heels."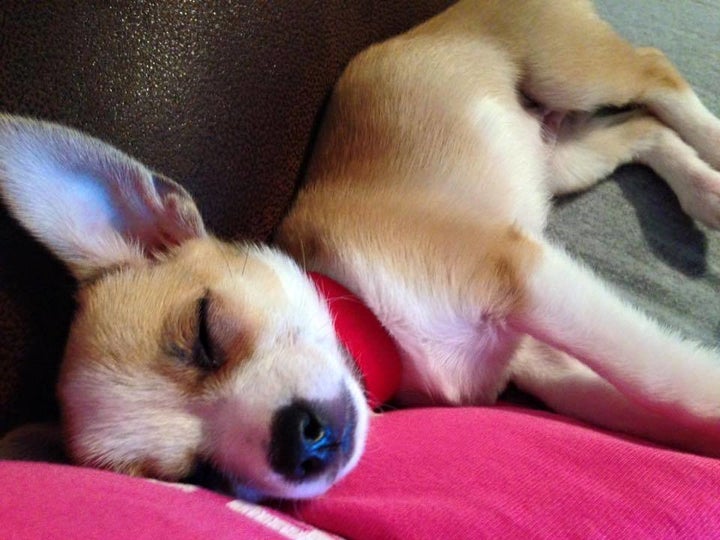 Reach out to your local shelters and rescue groups to see if they have a weekend fostering program (we bet they do, or would be happy to start one!).
And get in touch with HuffPost's animal welfare editor at arin.greenwood@huffingtonpost.com.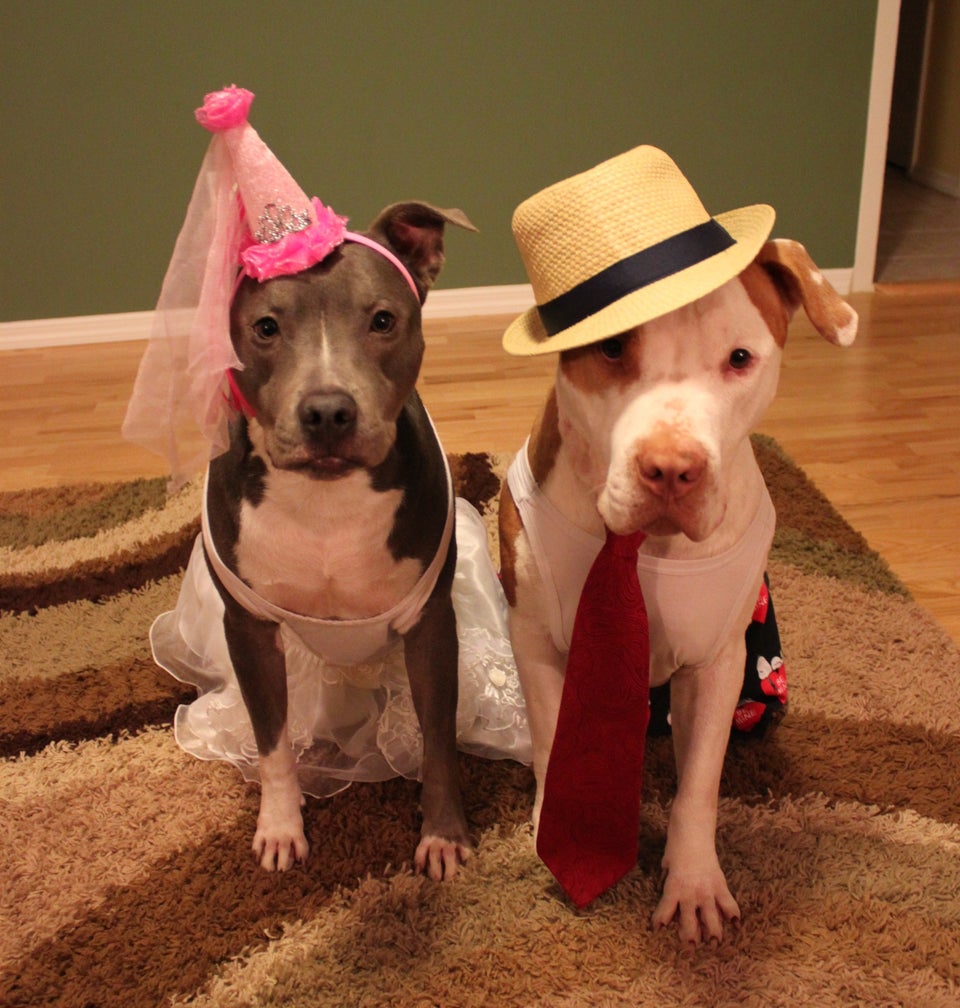 10 Stereotypes About Pit Bulls That Are Just. Dead. Wrong.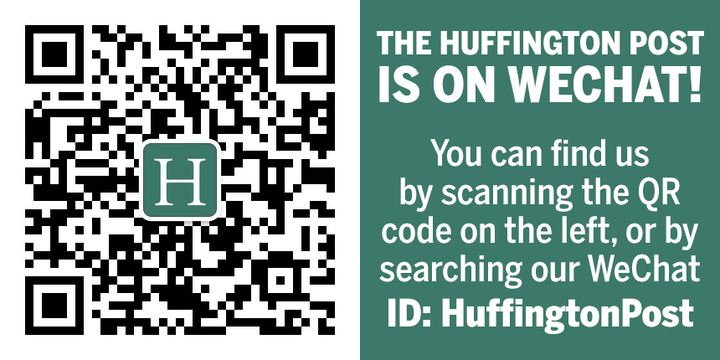 Related