From Frank Lloyd Wright to celebrity sushi, vintage couture to fried cauliflower, VitaminDaily.com editor-in-chief Sarah Bancroft packs plenty of fun into a weekend getaway to Scottsdale, Arizona.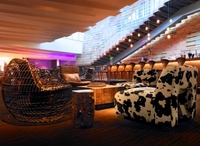 stay: Much of Scottsdale's nightlife centres around the W Scottsdale, which offers everything from burlesque nights to celebrity DJs in its Living Room lobby. Recognize those lights? They are by Vancouver's own Bocci Design. www.wscottsdalehotel.com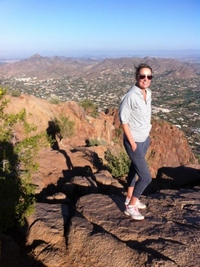 hike: Arizona's famed Camelback Mountain may look like a resting dromedary, but its Echo Canyon Trail is not for the faint of heart. Go at sunrise, wear solid shoes, bring lots of water and start your 2.5-hour climb up 1,200 feet of trails and boulders. You'll know you're near the top when you start to hear cheering.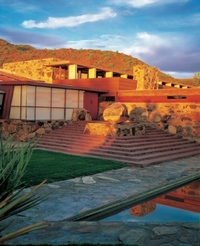 tour: It's bucket list time! Architect Frank Lloyd Wright's famous winter home and architecture school Taliesin West offers guided tours that take you into all the buildings of this monument to early modernism. You may even be inspired to enroll. 12621 N. Frank Lloyd Wright Blvd., Scottsdale, 480-627-5340, www.franklloydwright.org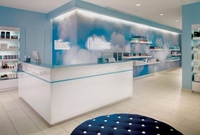 spa: New York's famed Bliss Spa has an outpost here -- and it's even nicer than the one in NYC. The massages are first rate (ask for Brandon) and the nail bar is the perfect place to pretty up for the pool deck. 7277 E. Camelback Rd., Scottsdale, 877-862-5477, www.blissworld.com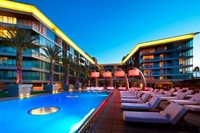 cocktail: Come afternoon grab a lounger on the Wet Deck at the W, order the fish tacos and any one of a number of craft cocktails and bliss out while taking in the sunset. www.wscottsdalehotel.com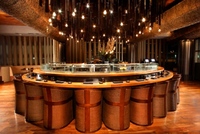 dine: We loved the sashimi and rare beef-wrapped asparagus at Sushi Roku, in a sexy and sultry room that sets the perfect mood for a night on the town. 7277 E. Camelback Rd., Scottsdale, 480-970-2121, www.wscottsdalehotel.com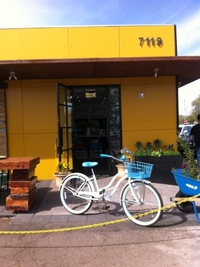 cleanse: Start Day 2 in Scottsdale off right. Kaleidoscope Juice, founded by former Vancouverite Alexandra Maw, will deliver right to your hotel--or pop into one of this fast-growing chain's four locations. The delicious Trinity (kale, spinach, parsley, turmeric root, ginger, lemon, celery) will energize you for the rest of the day. 7119 E. First Ave., Scottsdale www.kaleidoscopejuice.com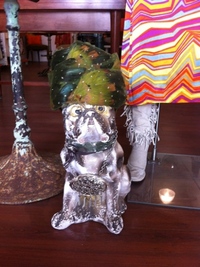 shop: Vintage by Misty is an interesting mix of designer goods sourced in Europe and Israel and items from the odd estate sale of a Scottsdale socialite. Lots of '60s- and '70s-era maxi dresses and caftans by Oscar de la Renta, an entire rack of '80s bolero jackets and the piece de resistance: a Christian Dior turban (sadly, not for sale). 7056 E. Fifth Ave., Scottsdale, 480-994-1292 www.vintagebymisty.com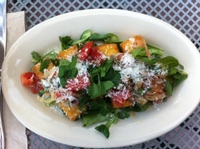 eat: From farm to fork, FnB bistro and bodega is a fantastic place for an al fresco lunch while shopping the Fifth Ave. strip. Fried cauliflower in fish sauce ($8) and crispy polenta ($6, polenta delivery boy not included) make delicious snacks for two. Like that glass of Arizona rosé you had? Buy a bottle in the bodega to take home. 7125 E. 5th Ave. #31, Scottsdale, 480-284-4777 www.fnbrestaurant.com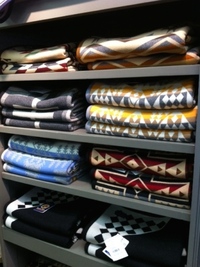 shop more: Pendleton may be from Portland, but this woolen goods-maker's blankets, with their Native American prints, look right at home in the desert. Find everything from the plaid shirts the Beach Boys wore on their first album cover to reclaimed-wood sunglasses by Shwood in a Pendleton case ($250). 7237 E. 1st Ave., 480-425-1424 www.pendelton-usa.com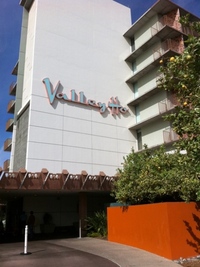 toast:You will see Frank Lloyd Wright's influence (all those triangles!) at the Hotel Valley Ho, designed by one of his architect protégés. Grab a cocktail on the patio of lobby restaurant ZuZu and watch the quirky retro scene unfold. 6850 E. Main St., 480-421-7997 http://cafe-zuzu.com
Related