No time to page through thousands of eBay listings? Then just sneak a peek at my weekly eBay roundup of top vintage clothing finds.
This eclectic mix of designer and non-designer vintage clothing and accessories caught my discerning eye because of their uniqueness, contemporary feel or highly collectible nature.
As always, buyer beware! Be sure to read the listings closely and contact the sellers with any questions.
Today's selections include pieces by Christian Dior, YSL, Trifari and Oscar de la Renta. Be sure to check out the lovely Pierre Balmain cocktail dress and the amazing 1930s art deco beaded evening gown.
Which item is your favorite? Leave me a comment below to let me know and please take a minute to rate your favorite slides.
WANT MORE eBAY PICKS?: See my Going, Going, GONE blog post every Tuesday on Zuburbia. It features my favorite vintage auctions ending in the next four days. To receive the eBay Roundup or Going, Going, GONE via email, sign up for the mailing list here. Your information will never be sold or shared and you can easily unsubscribe at any time.
PLEASE NOTE that Zuburbia does not endorse the use of fur, feathers, leather or animal skins in fashion. These selections are offered only as more thoughtful and eco-friendly alternatives for contemporary fashionistas who have not yet eliminated animal products from their wardrobes.
DISCLOSURE: Editorial selections are made by Zuburbia with no direct promotional consideration from eBay sellers. Zuburbia is an affiliate member of the eBay Partner Network.

GET READY, GET SET, BID!!!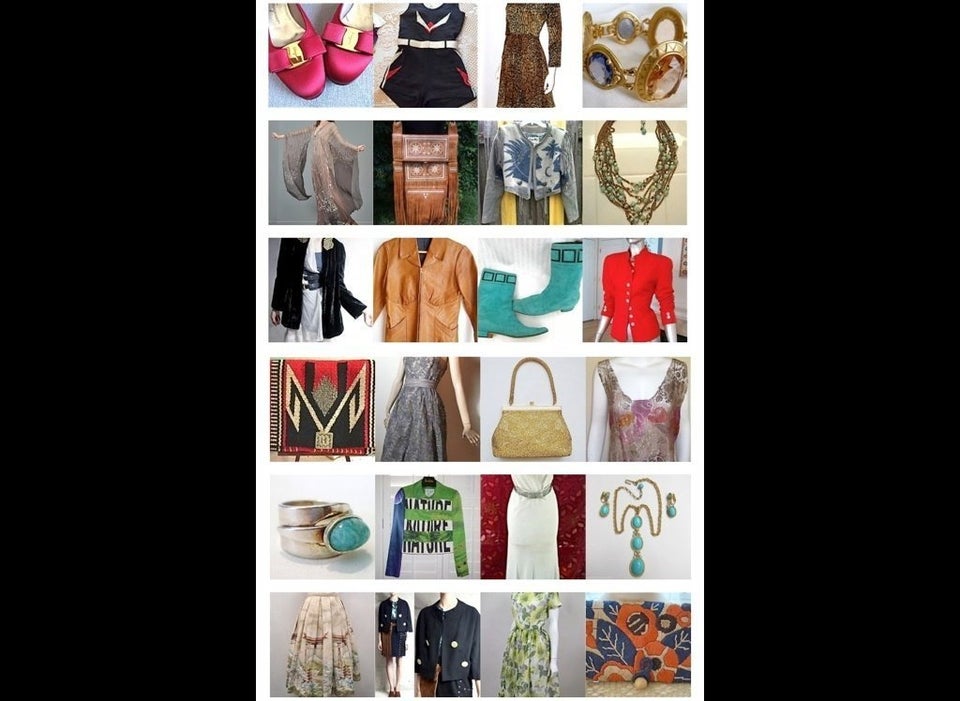 Weekly eBay Roundup of Vintage Clothing Finds