No time to page through thousands of eBay listings? Then just sneak a peek at my weekly eBay roundup of top vintage clothing finds.
This eclectic mix of designer and non-designer vintage clothing and accessories caught my discerning eye because of its uniqueness, contemporary feel and highly collectible nature.
As always, buyer beware! Be sure to read the listings closely and contact the sellers with any questions.

This week's selections include pieces by Hermes, Roberto Cavalli, Carolyn Roehm, Hannah Troy, Ossie Clark and Harvey Berin. Be sure not to miss the vintage Charles Loloma inlay bracelet, the Jean Paul Gaultier velvet dress and the antique 1830s India Raja 22k ruby miniature portrait pendant pin.
Which item is your favorite? Leave me a comment below to let me know and please take a minute to rate your favorite slides.
Please note that Zuburbia does not endorse the use of fur, feathers, leather or animal skins in fashion. These selections are offered only as more thoughtful and eco-friendly alternatives for contemporary fashionistas who have not yet eliminated animal products from their wardrobes or for collectors who are purchasing for preservation purposes.
DISCLOSURE: Editorial selections are made without direct promotional consideration from featured eBay sellers although Zuburbia may receive affiliate commissions through the eBay Partner Network.
GET READY, GET SET, BID!!!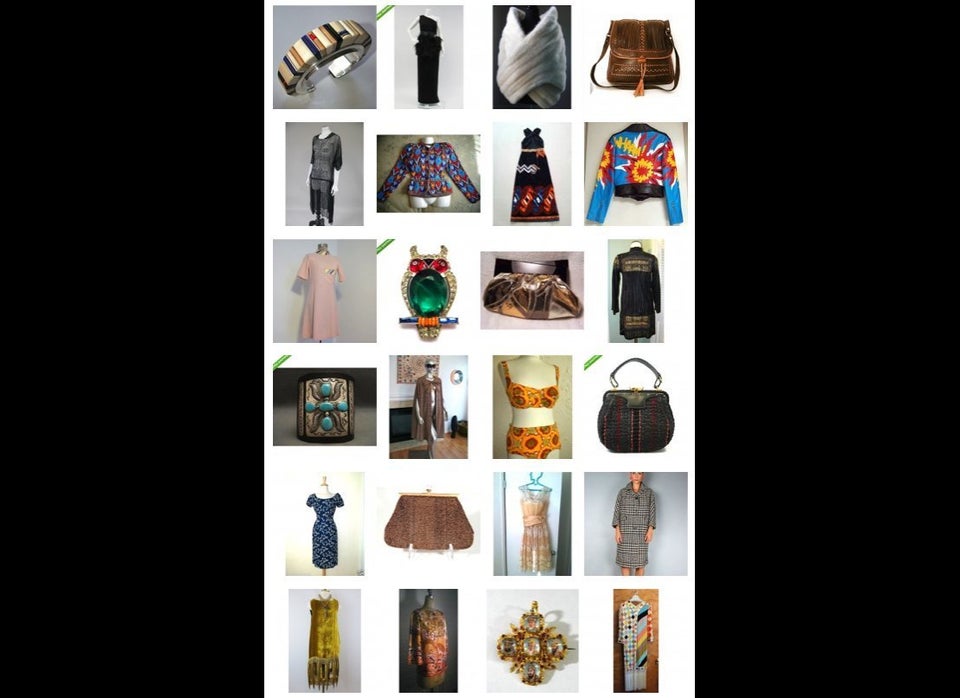 Weekly Roundup of eBay Vintage Clothing Finds