For the first time in four years, TJ's did not earn the title of favorite supermarket in America, despite its cult following. Wegmans, a chain with stores in the Northeast and Mid-Atlantic, snuck its way to the top spot.
Findings from a yearly customer survey of more than 10,000 consumers revealed an even more surprising twist for Trader Joe's: The grocer not only lost its gold trophy, but came in at the number three spot. Publix, a supermarket chain that operates in six states including Florida, Georgia, Alabama, Tennessee, and the Carolinas, currently sits comfortably at number two.
The rankings, called a composite loyalty index, result from asking survey participants to rate their satisfaction with a recent grocery shopping experience and how likely they are to refer the store to others. Here's the top 15:
Wegmans
Publix
Trader Joe's
Hy-Vee
Aldi
Costco
H-E-B
Kroger
WinCo
ShopRite
Meijer
Giant Food Stores
Safeway
Stop & Shop
Walmart
Wegmans "is known for its fresh produce, reasonable prices and massive stores," states a press release from survey administer Market Force. "The Rochester, New York-based chain is expanding modestly, but steadily and winning over more devoted customers along the way. Its focus on employee training to ensure customers have the best experience has been a winning strategy that creates superfans eager for a new location to open near their home."
Indeed, shoppers' passion for Wegmans has increased over the years: It's known for quality produce, spaciousness and quality treatment of employees. Wegmans offers school scholarships to its staff, among other benefits, and promotes attainable career growth: 66 percent of its promotions are internal.
The grocer also caters to a range of dietary needs, being one of the largest sellers of gluten-free foods since the '90s,before going gluten-free was so en vogue.
Also notable is Wegman's cheese selection: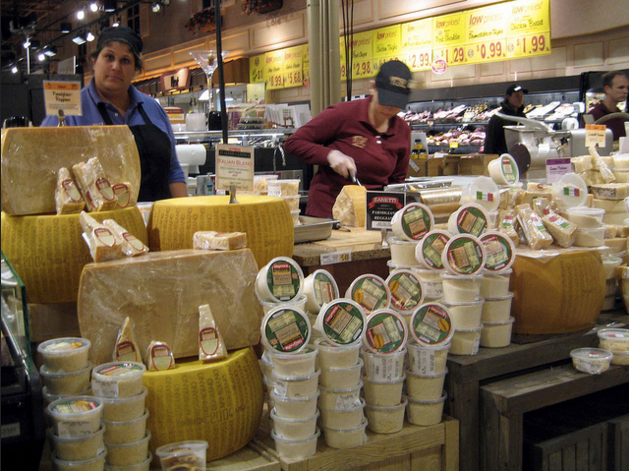 Related
Before You Go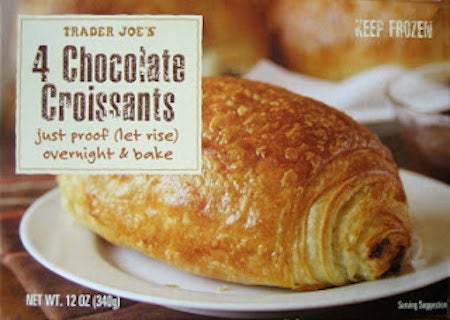 Trader Joe's Desserts So Good, You'll Want To Make Love To Them