Shunning Suitcase Fees with Lighter Luggage
So far this year I've been to Turkey, China, Death Valley, Mongolia, Florida, Siberia, Kaliningrad, the Tyrol, Poland, Sicily, Ireland, the Gobi Desert -- I'm on the road almost two to three weeks a month, and as I often travel alone, I bring gear that is lightweight and inconspicuous.
To minimize packing I've worked out a scheme based on color. I've assembled sets of single color "bottoms" -- trousers + tights + a skirt + pair of shoes -- each set coordinated with a zipper vest and an anorak jacket. I have these sets in five basic colors: black + navy + brown + olive + gray and I intermingle them with a few colored tops and matching earrings. While fully outfitted, I maximize the wardrobe I have to lug around.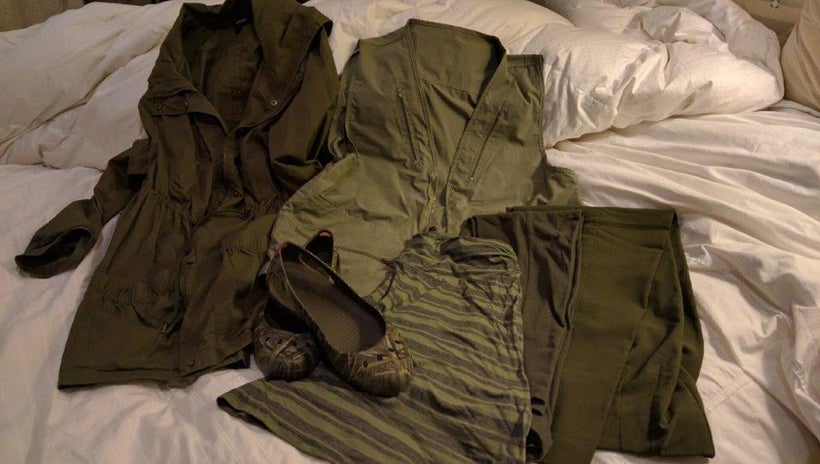 For maximum flexibility I prefer two pieces of SAKS luggage, black and well worn to attract a minimum of curiosity and attention.
I pack the larger one without opening the expansion zippers -- that leaves me room to unzip and add space to cart back souvenirs if I buy them on the trip.
The smaller one, with two separate zipper compartments carries my guide books and files in one half. In the other side I stash electronics -- ipad, chargers, and adapters -- plus an essential umbrella. It's lower zip pocket is permanently loaded with a blanket/shawl and a small emergency kit with ear phones, band aids, sleeping mask.
I cart these along on a portable trolley -- separate bags and wheels provide more flexibility for fitting into overhead compartments -- and usually these two pieces can be carried on the plane -- no baggage checks required.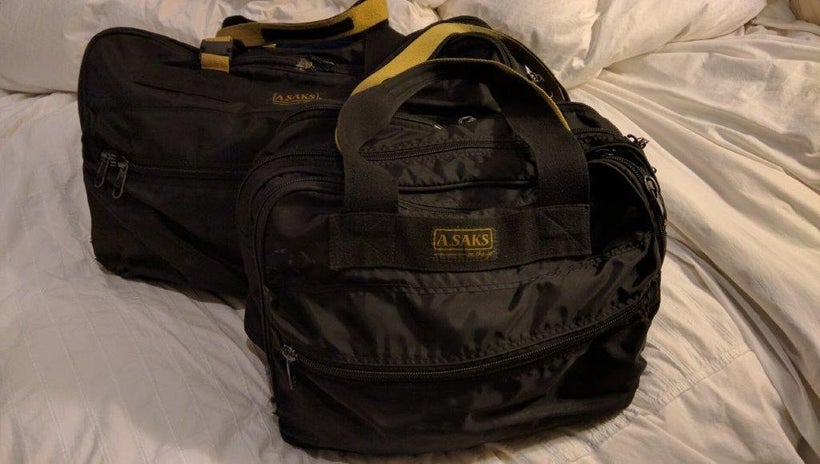 I supplement with a few lightweight, multi-use packables -- items I've discovered that come in handy. They might ease your travels as well and all of them make excellent gifts:
For daily sightseeing I pack a bag with guidebooks, umbrella, sunglasses, wallet, a sun visor, paper and pen, a bottle of water. Slung around my neck in a HBB Healthy Back Bag, it's out of the way, but unlike a two-strap backpack, it's easy to slide around to the front when I want to retrieve something.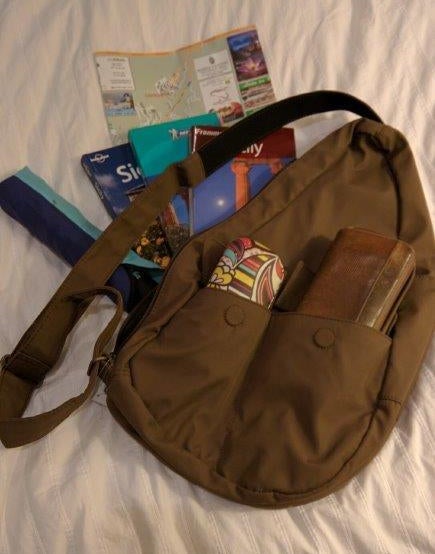 To alleviate the problem of paper maps always tearing, Crumpled City's are printed on a substance you can refold -- even wad up into a ball -- and they still survive even after it rains. There are over fifty available cities from Amsterdam to Zurich.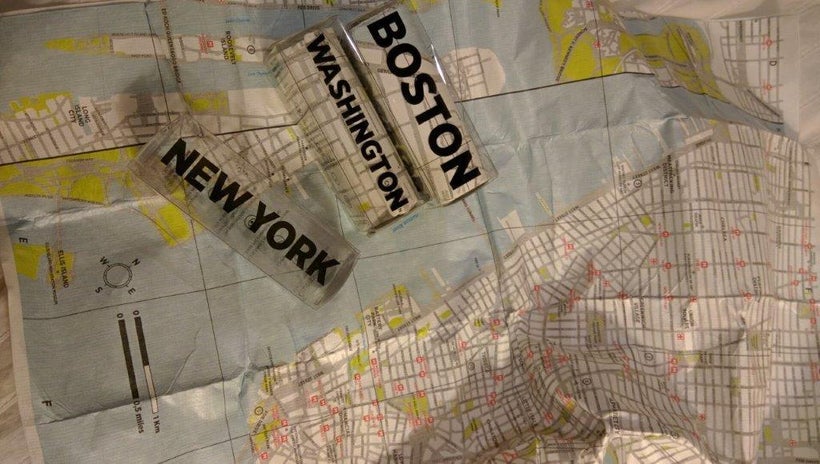 My main shoes are Crocs (in one of the more delicate designs) they are comfortable for sightseeing and waterproof in case it rains. It's also nice to have along somewhat fancier footwear for evenings -- these SOMA shoes pack almost flat, can substitute as slippers, and dress up the skirt to go out.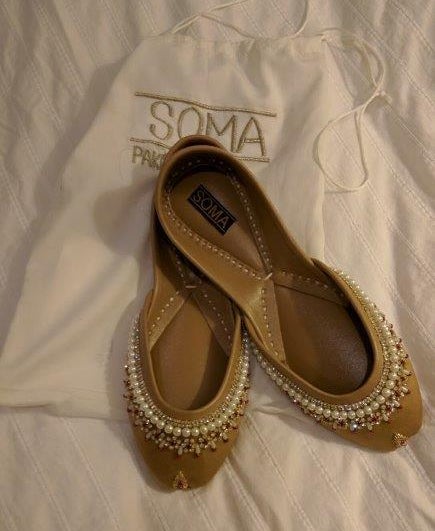 I also bring along a pair of Keysocks. Wearing slacks in the evening, it's dressier to go sockless. These keep toes and legs warm with a little more style.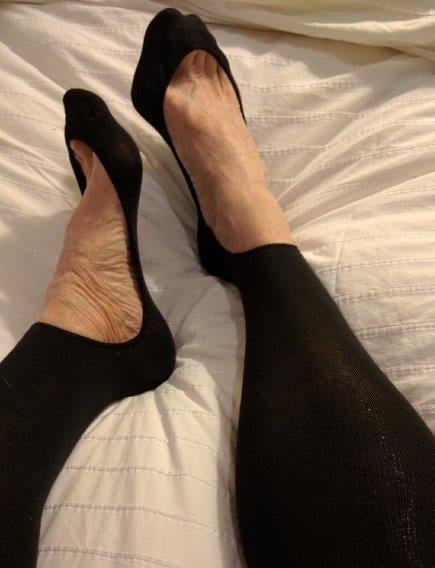 Sometimes in the middle of a journey I take a side trip which doesn't require my full set of luggage which I leave behind in storage. This DayLite pack-away backpack comes squeezed into a tiny four by two inch bag and weighs almost nothing. Once opened to full size, it's roomy enough to hold a change of underwear, a night shirt, an extra sweater, a couple cosmetics. Stuffing it back into its bag is a little bit tricky, but takes up almost no space inside or out.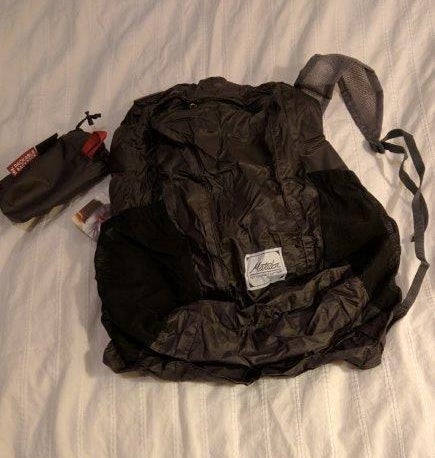 When the weather or the airplane, bus, or train ventilation gets too cold, it's a relief to pull out a Chilly Jilly. The stretchy mini shawl squeezes into a little silk bag that fits into the pocket of my anorak so it's easy to keep handy. Artfully draped, it also embellishes an outfit and the little sack can serve as a dressy bag for evenings.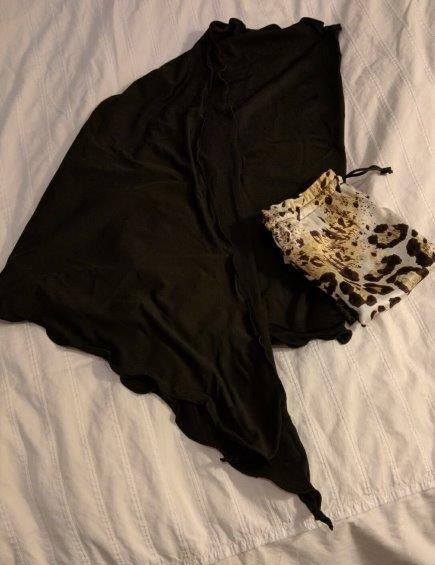 While hotels tend to provide dental kits, I've started taking along this Slim Sonic toothbrush. It tucks into my dopp kit, the color makes it easy to see, it buzzes away like an energizer bunny. My teeth are cleaner and the environment is greener.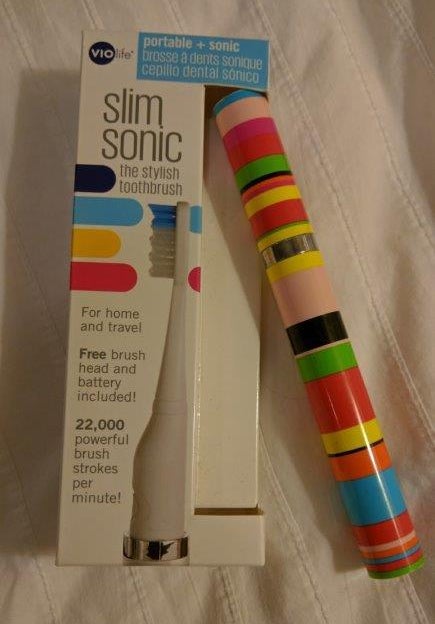 I haven't tried this one out yet, but it's an intriguing notion for long flights -- The one-piece hoodie and neck pillow is installed with earphones. It could also be helpful if you happen to travel with someone who snores!!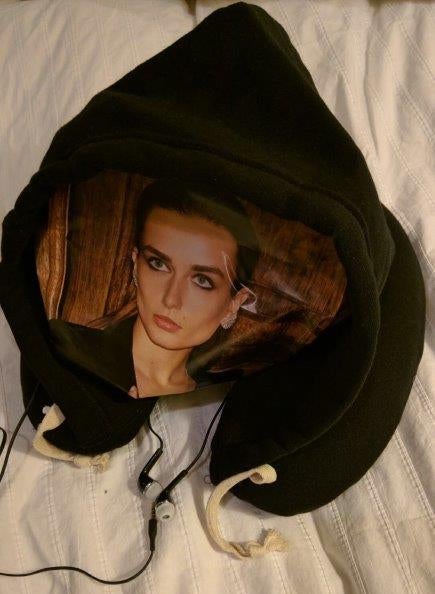 Calling all HuffPost superfans!
Sign up for membership to become a founding member and help shape HuffPost's next chapter
This post was published on the now-closed HuffPost Contributor platform. Contributors control their own work and posted freely to our site. If you need to flag this entry as abusive,
send us an email
.