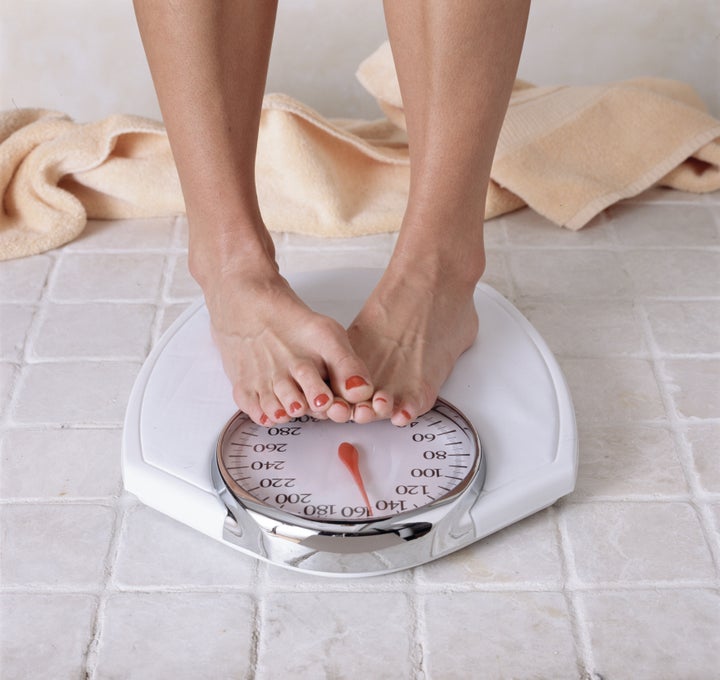 From infidelity to incompatibility, couples' reasons for ending their marriages run the gamut.
But is divorcing your spouse because he or she put on some extra pounds going too far?
That's the question that came to our minds Thursday, after we read New York magazine's profile of 11 couples who've dealt with weight issues in the course of their relationships. One of the pairs interviewed -- Camilla, 26, and Ross, 32 -- are in full agreement that weight gain won't fly in their marriage, which is why Camilla had no problem pointing out that Ross looked a little flabby when she returned from her deployment in Iraq.
"If you can't be responsible enough to take care of yourself, how are you going to take care of a family?" Camilla told the magazine.
Ross put it more bluntly: "We're vain people," he said. "We've talked about it, and the only acceptable reason for weight gain is pregnancy ... Significant weight gain is grounds for divorce."
The whole exchange had us wondering how others felt about weight gain in marriage, so we asked our followers on Facebook and Twitter if they thought a spouse's weight gain was a legitimate grounds for divorce.
Click through the slideshow below for some of the most interesting responses, then head to the comments to tell us what you think.

Is Weight Gain Grounds For Divorce?
Popular in the Community