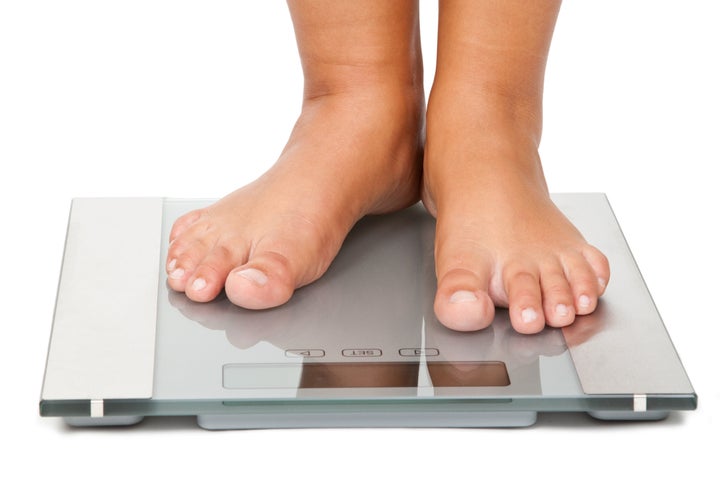 If the weight you report on your driver's license is a few pounds shy of what appears when you weigh in at the doctor's office, you're not alone. Americans weigh more than they think, and this is especially true with older Americans, a new study suggests.
The study, published in the journal Preventive Medicine, shows that the rate of obesity rose between 2008 and 2009, yet people surveyed in the study said, on average, that they lost weight during the same time period.
"We all know on some level that people can be dishonest about their weight," said Dr. Ali Mokdad, a professor of global health at the Institute for Health Metrics and Evaluation, which conducted the study. "But now we know that they can be misreporting annual changes in their weight."
According to the study, the average American was off by one pound; people older than 50 were off by two pounds and diabetics misreported by four.
The study analyzed the Behavioral Risk Factor Surveillance System (BRFSS) and an annual phone survey conducted by the CDC in 2008 and 2009. It included survey responses of more than 775,000 people regarding their current weight and how much they weighed a year earlier.
"If self-reported changes in weight between 2008 and 2009 are to be believed, the obesity prevalence among men and women in the United States would have declined by 2 percent and 0.9 percent respectively," according to the study. Yet the prevalence of obesity increased from 26 percent to 26.5 percent between those two years.
It may seem like "duh" news in a country known for its overwhelming obesity problem (more than a third of American adults are obese, according to the CDC) and its looks-driven culture. Who hasn't fudged a few pounds? But Dr. Catherine Wetmore, the paper's lead author, said the study hints at a "serious problem."
"There are plenty of programs designed to help people lose weight," Wetmore said, "and I think that one of the barriers in engaging in those healthy behaviors is believing you don't need to implement [them] in your life. If people aren't acknowledging [their true weight], they're not going to be motivated to lose weight or maintain their healthy weight."
Yet Adam Drewnoski, director of the Center for Public Health Nutrition at the University of Washington, said he didn't think the study's findings were that dramatic.
"Some people may also value fitness or performance as opposed to mere pounds and do not care what they weigh as long as they are happy," Drewnoski said. "So yes, better awareness of body weight would make public health interventions easier and more effective ... but being a pound off is not the worst thing in the world."
This isn't the first study to show a conflict between self-reported and actual weight. A 2011 study published in the Archives of Internal Medicine found that people who are overweight or obese may need to hear that from their doctor before they actually believe it. More than 7,700 participants had two body mass indexes tabulated for the study: one based on the height and weight they reported and the other on their actual measurements. When a doctor hadn't consulted them on their weight, 66.4 percent of obese participants said they didn't think they were overweight. But a whopping 94 percent of those who had been told they were overweight by their doctor acknowledged the fact.
Amanda Chan contributed to this piece.
PHOTO GALLERY
Ways to prevent midlife obesity
REAL LIFE. REAL NEWS. REAL VOICES.
Help us tell more of the stories that matter from voices that too often remain unheard.
BEFORE YOU GO